The Design Commission has approved a five-story, mixed-use building on NW 23rd Avenue by Works Progress Architecture. The building will include include 64 residential units over ground floor retail. Parking for 21 vehicles will be provided. 73 long term and 6 short term bicycle parking spaces will be provided.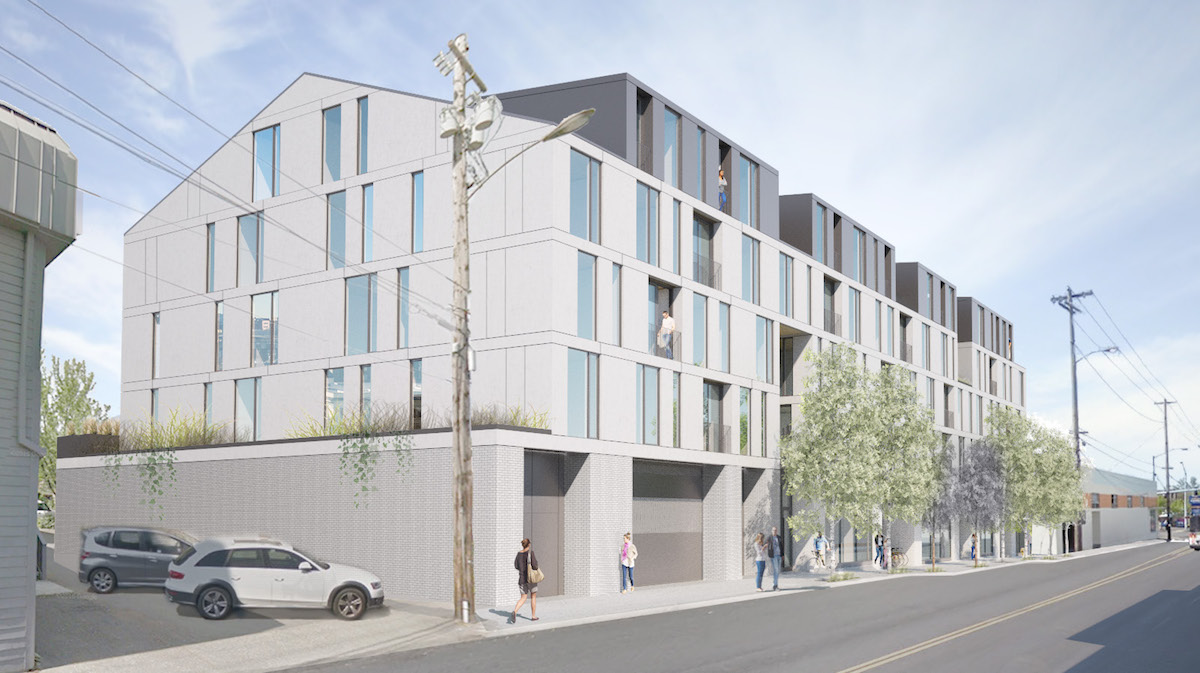 The proposed building will be located mid-block on the west side of NW 23rd Avenue, between NW Thurman St and Vaughn St. The site is currently occupied by a 1950 warehouse and two 1905 residential structures. Both residential structures were surveyed as part of the city's 1984 Historic Resources Inventory (HRI). The Sarah F Borders House at 1841 NW 23rd Ave was unranked in the HRI, while the Garesche House at 1901 NW 23rd Ave was assigned Rank III, indicating that it "may be eligible for listing in the National Register as part of a Historic District."
In concept the building is massed as a four story pitched roof building, with 'dormer' roof elements at the partial fifth floor. The main body of the building will be coated in stucco, while the dormer elements will be differentiated by the use of charcoal grey metal panel siding. White brick will be used at the ground floor. Other materials proposed include wood soffits and aluminum storefronts.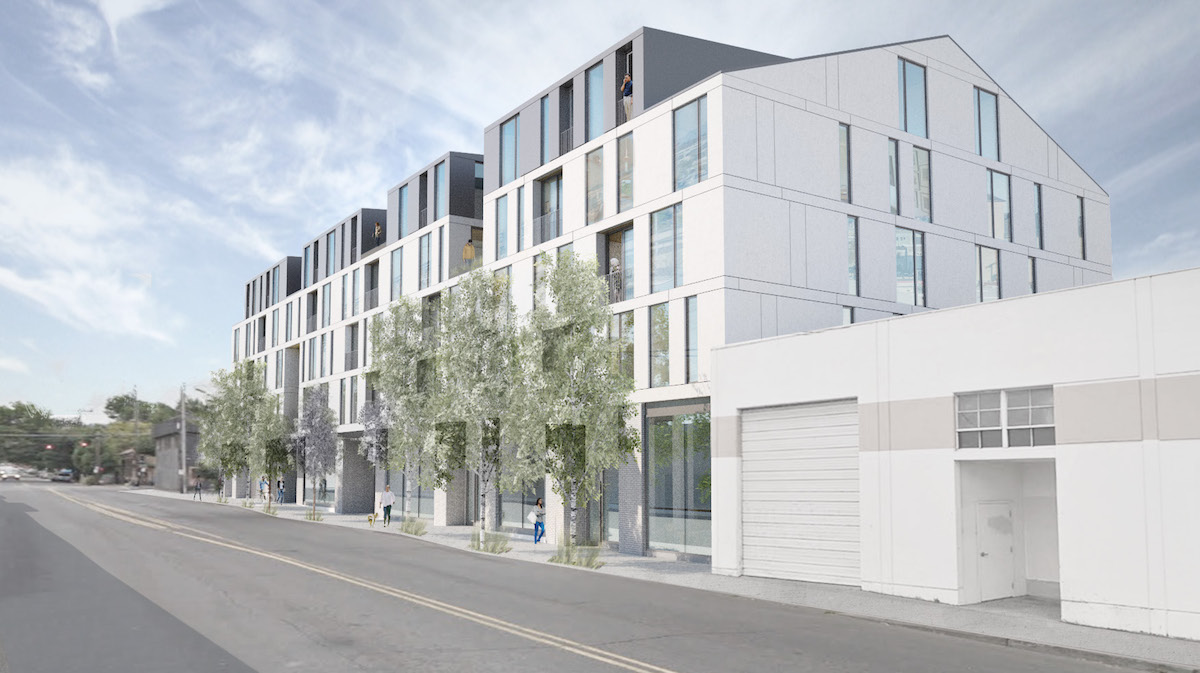 Exterior decks for the for the use of residents in the adjacent units will be carved into the building's mass at levels 2, 4 and 5.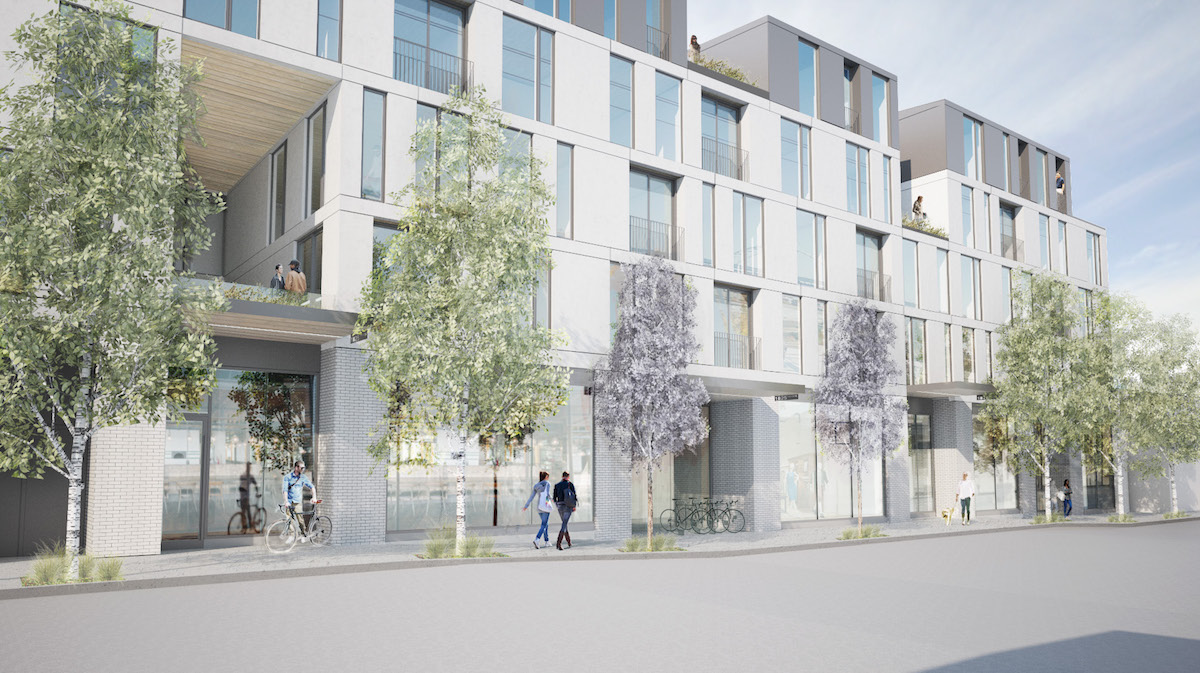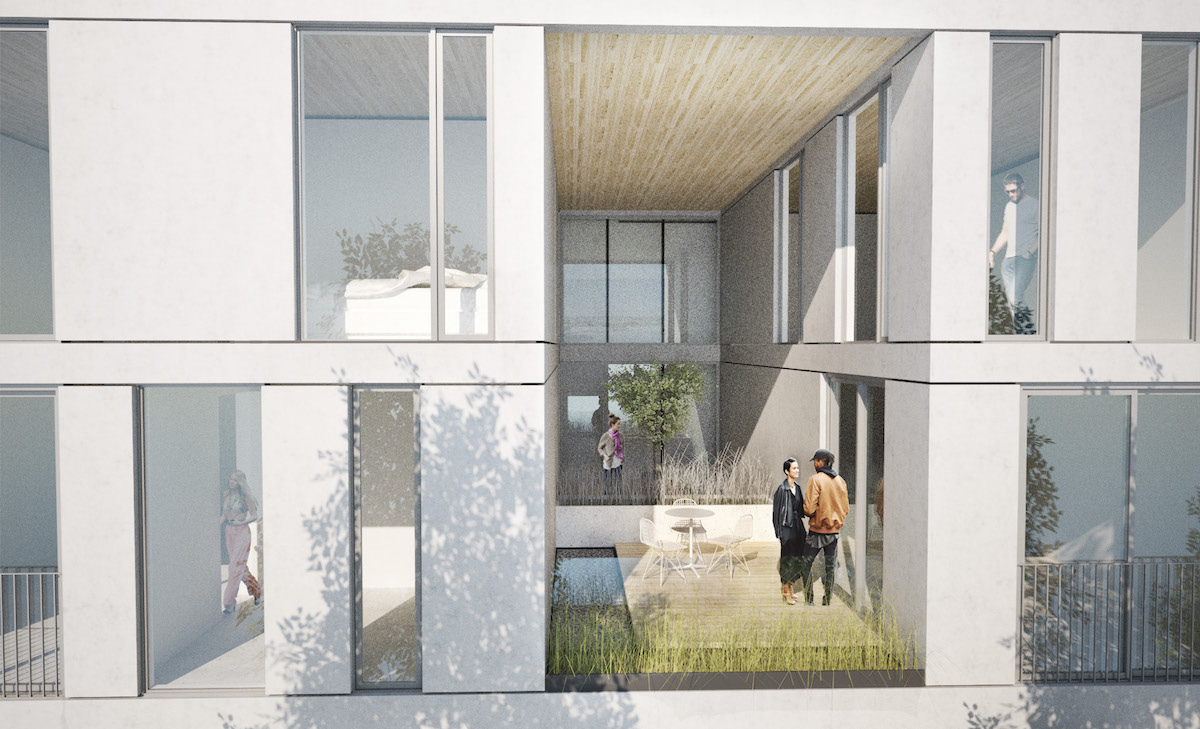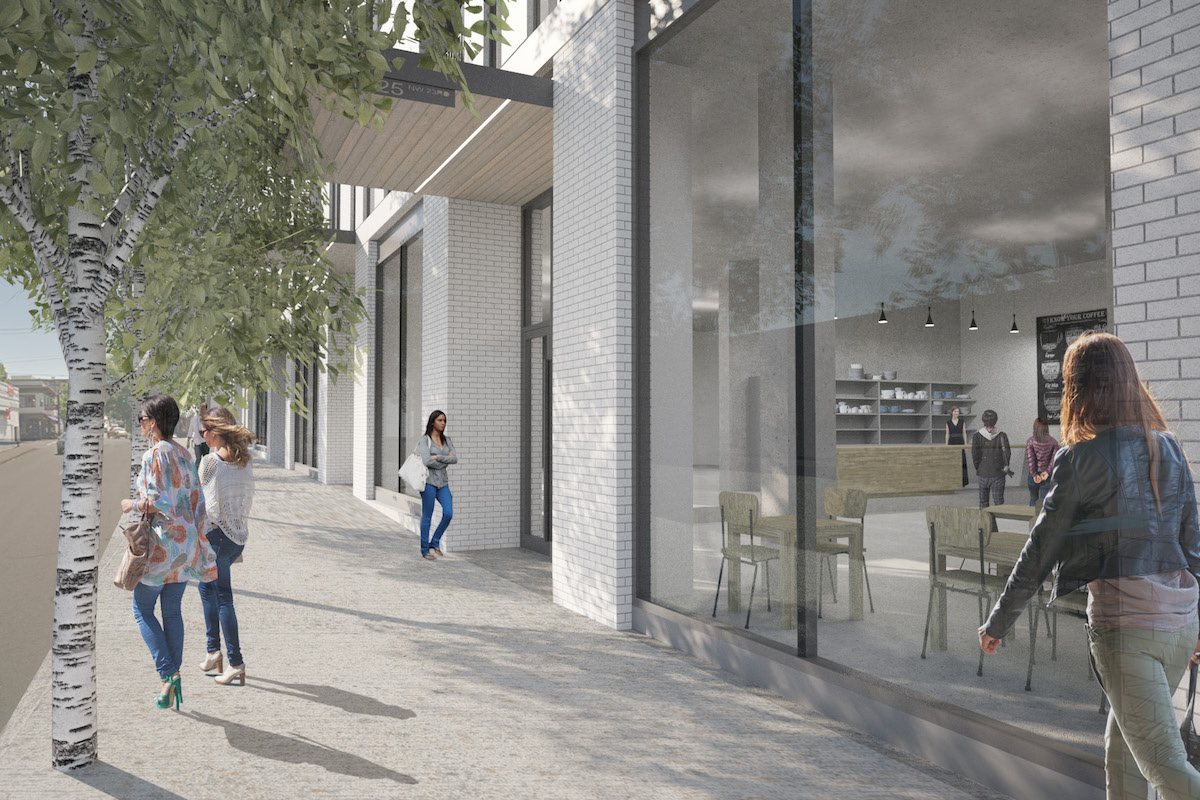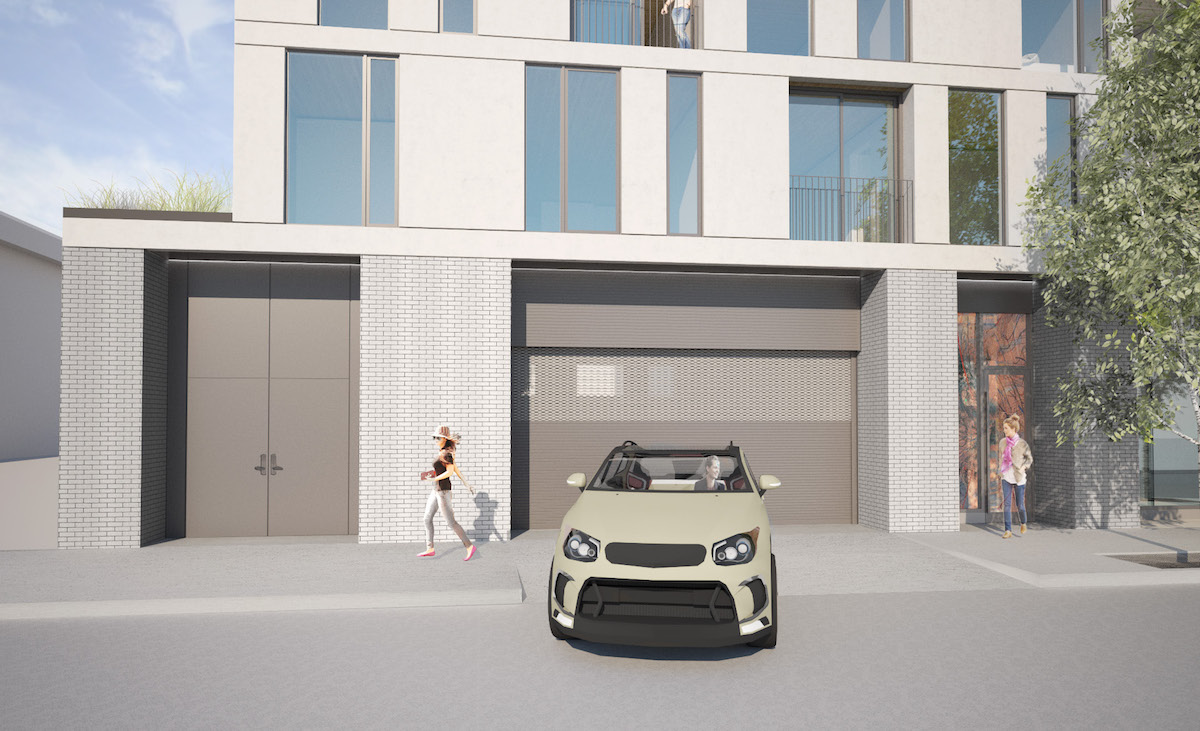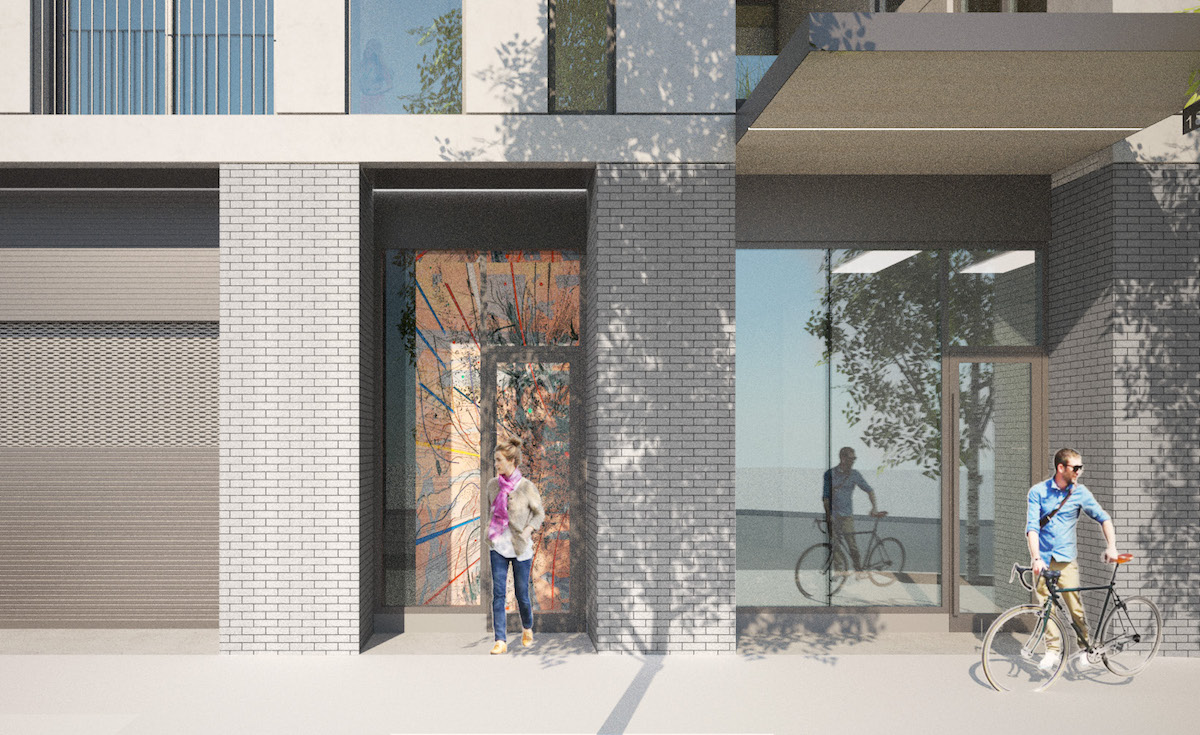 1825 NW 23rd Ave was by approved by a unanimous vote of the Design Commission, at the project's second Design Review hearing on February 16, 2017. In the conclusion to the Final Findings and Decision by the Design Commission [PDF] it was found that the project will "contribute to the sense of place along NW 23rd Avenue":
The proposed design will contribute to the sense of place along NW 23rd Avenue with an active ground level, spaces for small-scaled ground level retail uses, and residential units above. The pedestrian experience will be enhanced with highly glazed ground floors, active uses, recessed entrances, and canopy coverage. The proposed cladding materials are durable and long lasting.
Building permits will need to be obtained before construction can begin on site.
Drawings