A new office and workshop for construction company Hammer & Hand has been approved by the Historic Landmarks Commission. The two story building by Holst Architecture will include workshop space at the ground level, with office space and a roof deck above. The project is being designed to meet Passive House standards, with the intention that the office portion of the building will achieve net zero energy use. No vehicular parking is proposed.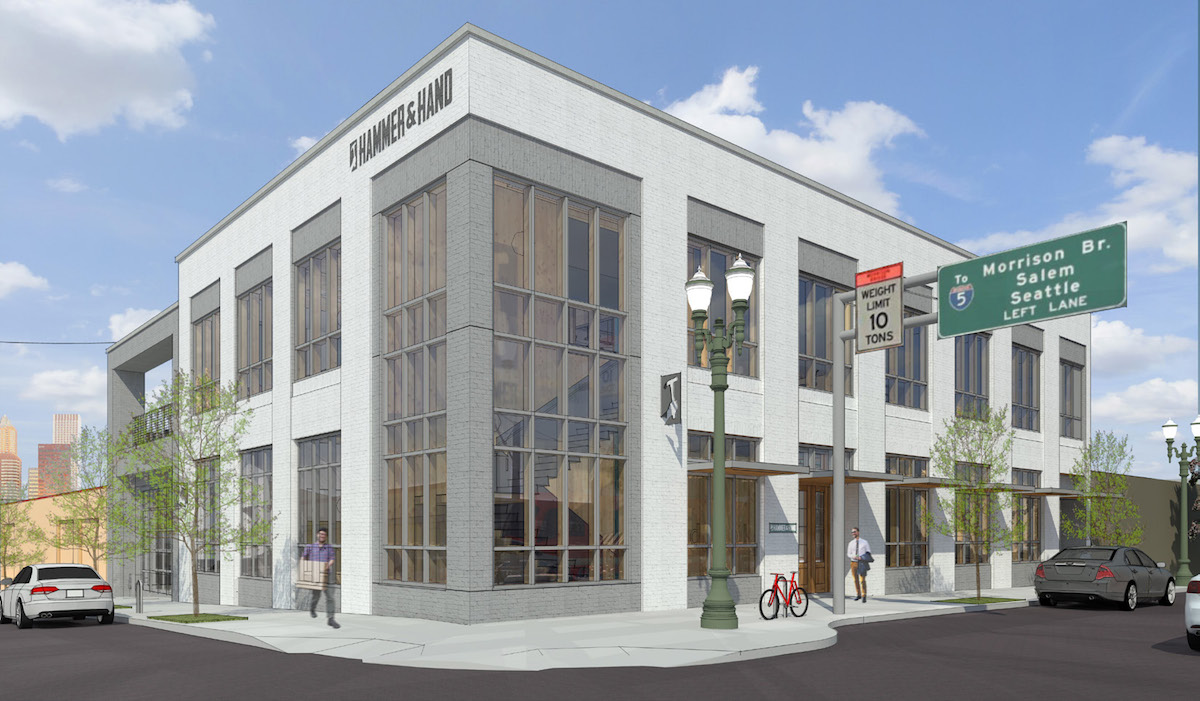 The project site is a quarter block at 1135 SE Grand Ave, at the southern end of the East Portland Grand Avenue Historic District. A vacant 1924 warehouse, considered "non-contributing" to the historic district, is currently located on the site.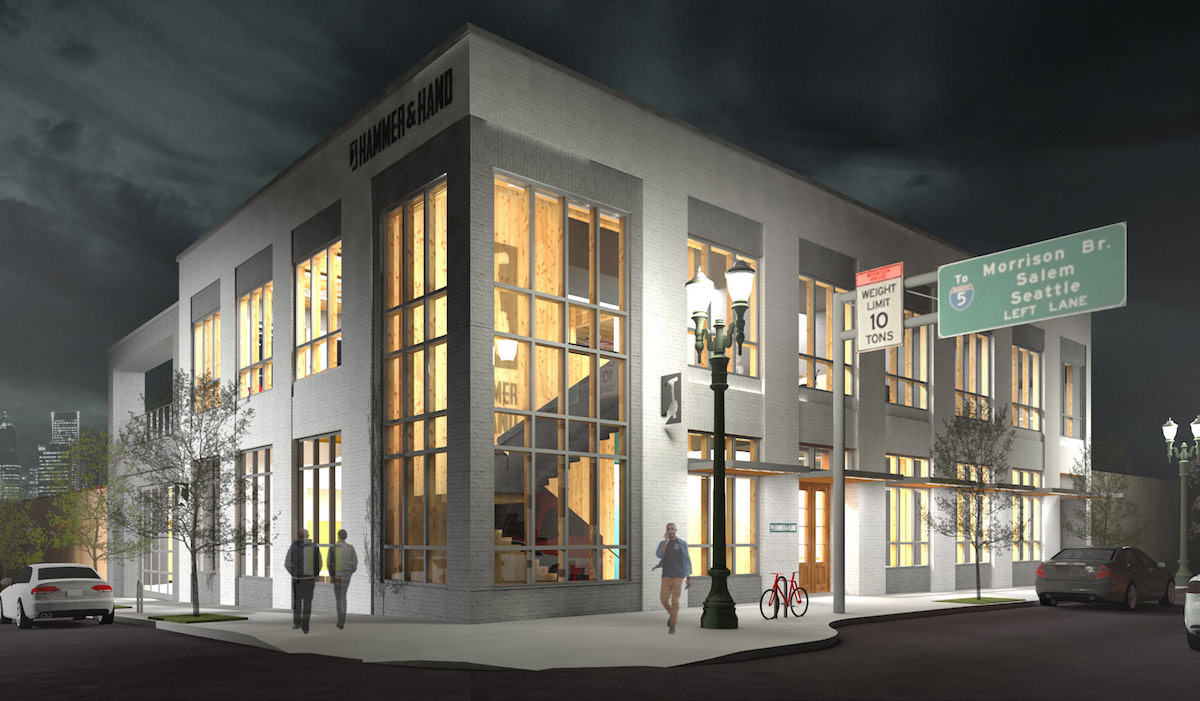 The primary materials for the building will be painted brick with grey stucco accents and metal clad wood windows. The windows will use View Dynamic electrochromic glass, which changes tint as needed to reduce solar heat gain in the summer.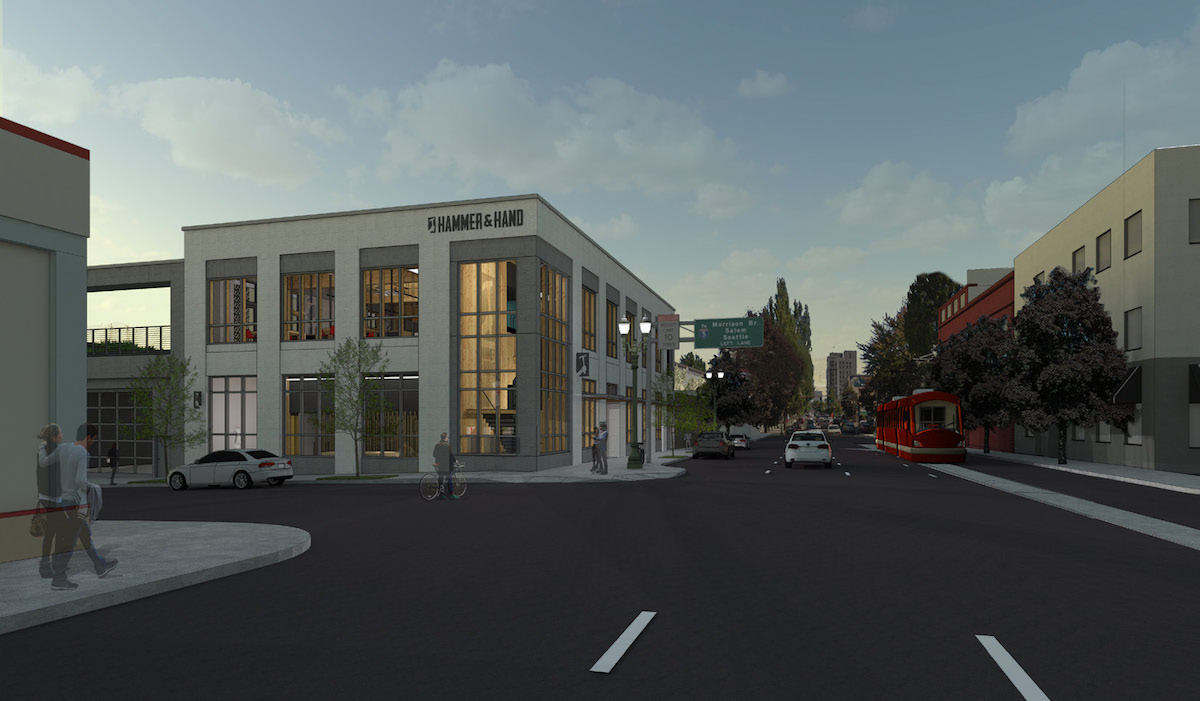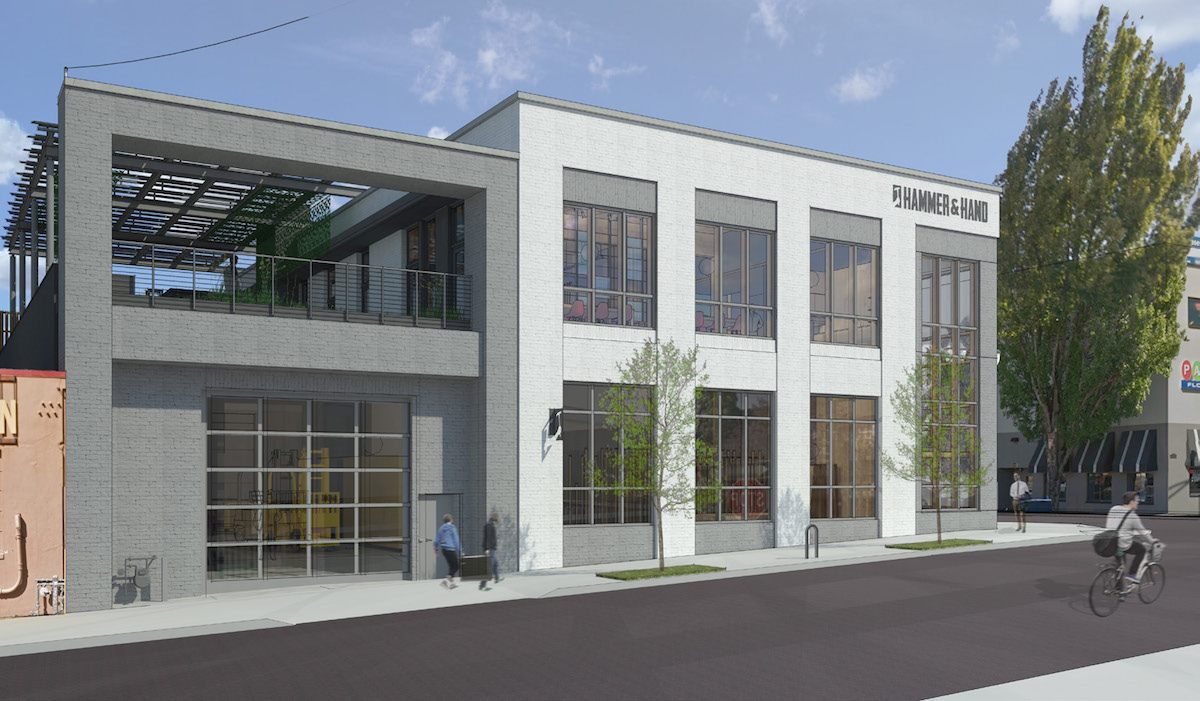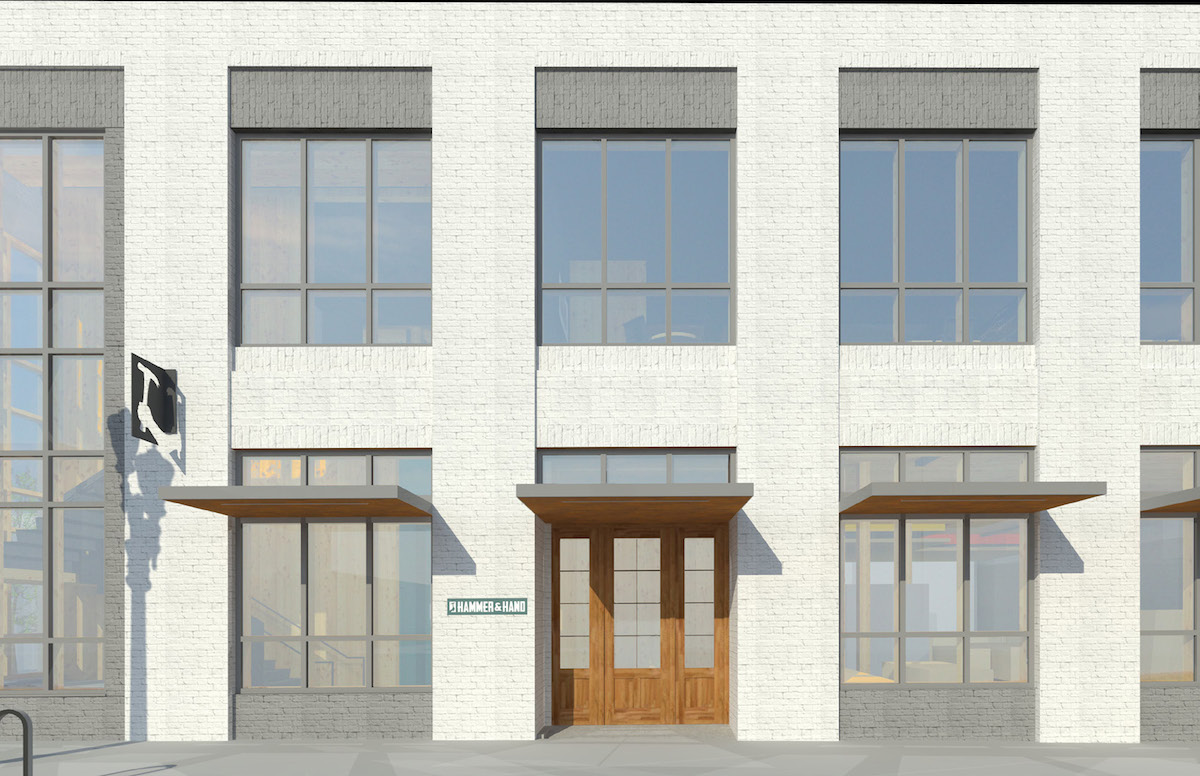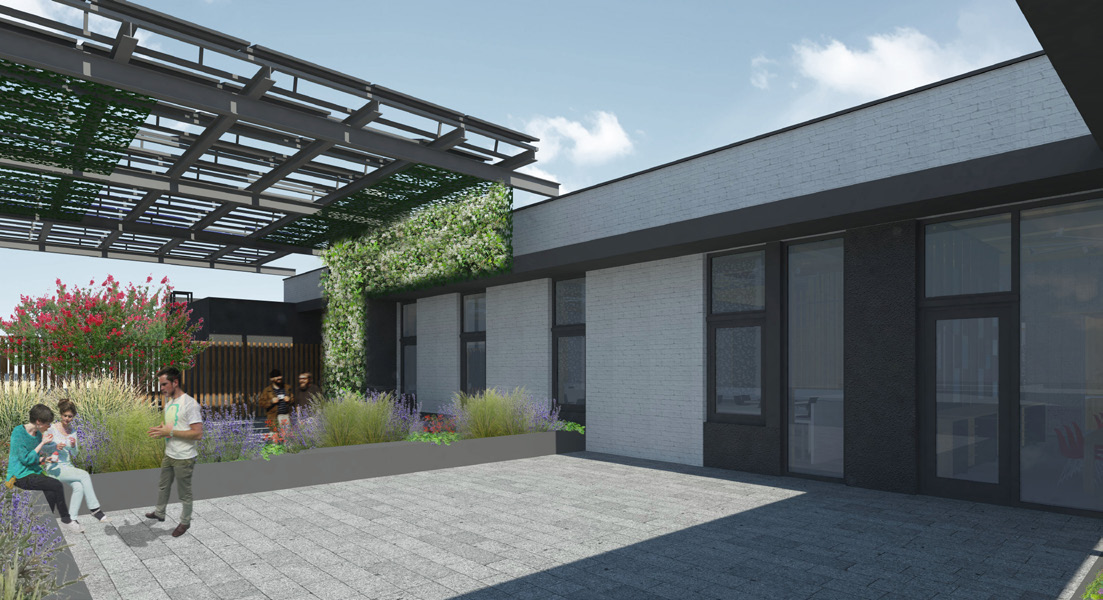 The project was approved by the Landmarks Commission on April 24th, 2017, after one prior hearing. In the conclusion to the Final Findings and Decision by the Landmarks Commission the project found to complement the "existing historic fabric in the district":
The two-story office and workshop space proposed in the East Portland/Grand Avenue Historic District in the Central Eastside Subdistrict of the Central City Plan District will integrate well with the existing historic fabric in the district. The proposed building massing is low, reflecting the scale of numerous concrete and brick warehouses in the district. The street-facing facades are well-articulated with a regular pattern of vertically-oriented window bays with large areas of glazing. The proposed painted brick and subtle brick detailing add texture to the street-facing facades, and together with the rhythm of window bays, adds to the historic character of the building.
Building permits will need to be obtained before construction can begin on site.
Drawings