The Historic Landmarks Commission has offered Design Advice on the New Omni Building, a proposed mixed tower in Old Town / Chinatown. The 15 story building by Ankrom Moisan Architects for Palindrome Communities would include 138 residential units, over ground floor retail and below grade parking. The project would be required to comply with the city's inclusionary housing policies, with affordable housing units provided on-site or nearby, or a fee in lieu paid.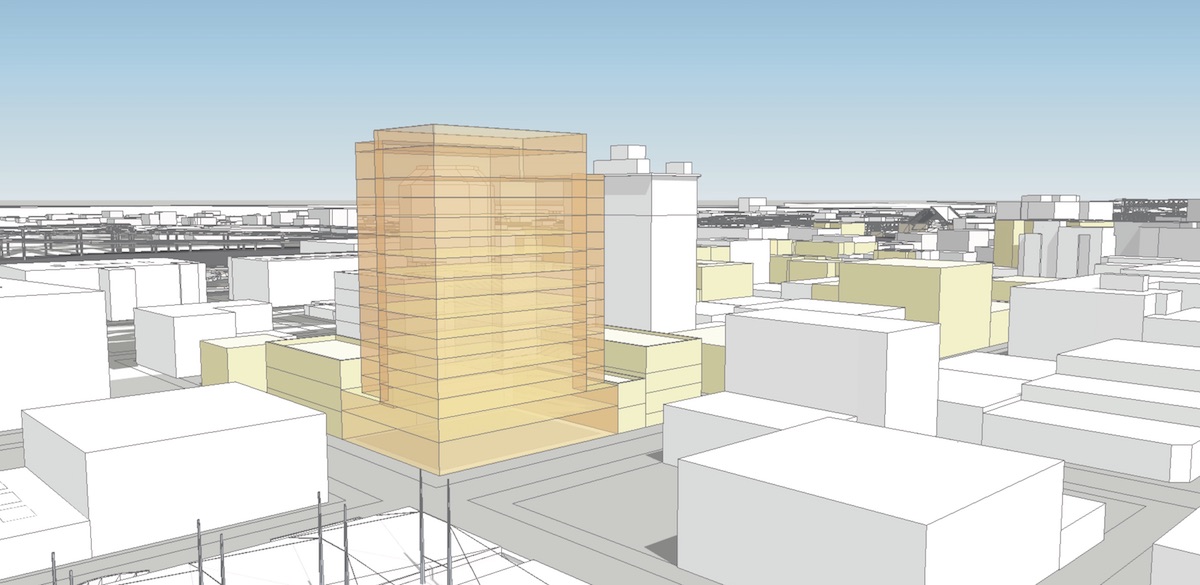 The project site is a little over a quarter block, in the New Chinatown/Japantown Historic District. Most of the site is used as surface parking, adjacent to a 1954 building considered "non-contributing" to the historic district. The southernmost portion of the site is occupied by the 1941 Harper Brass Works Co Building, designed by architect Richard Martin, Jr. The building, which is considered "contributing" to the district, was most recently used by the Omni Gallery.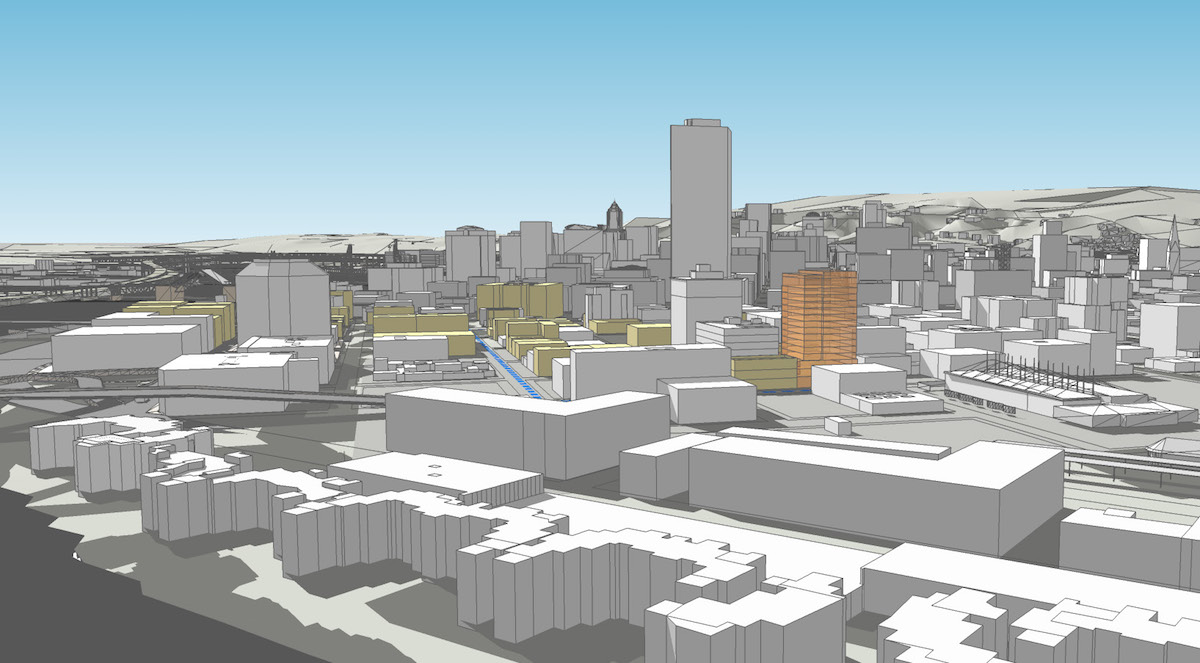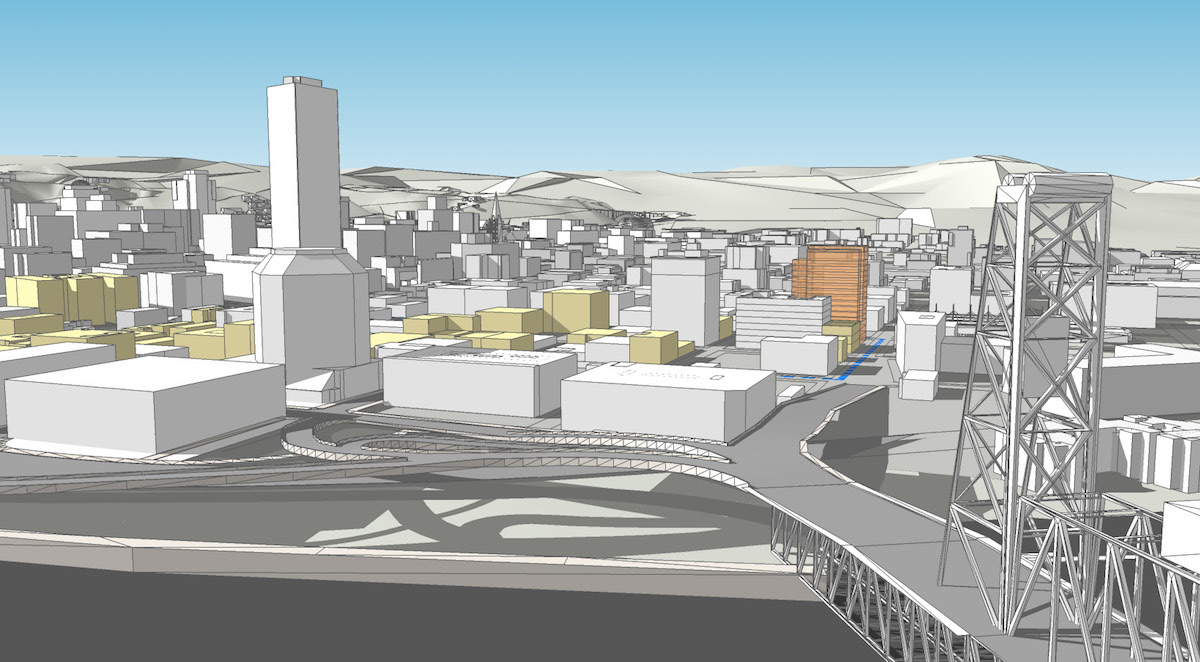 At 170′ tall, the tower would be significantly taller than any of the contributing structures in the historic district, though of a similar height to the Pacific Tower, which was built in 2000. Under the current zoning code the maximum height allowed on the site is 425′. Revisions proposed as part of Central City 2035, likely to come into effect next year, would reduce the maximum allowable height on the site to 125′.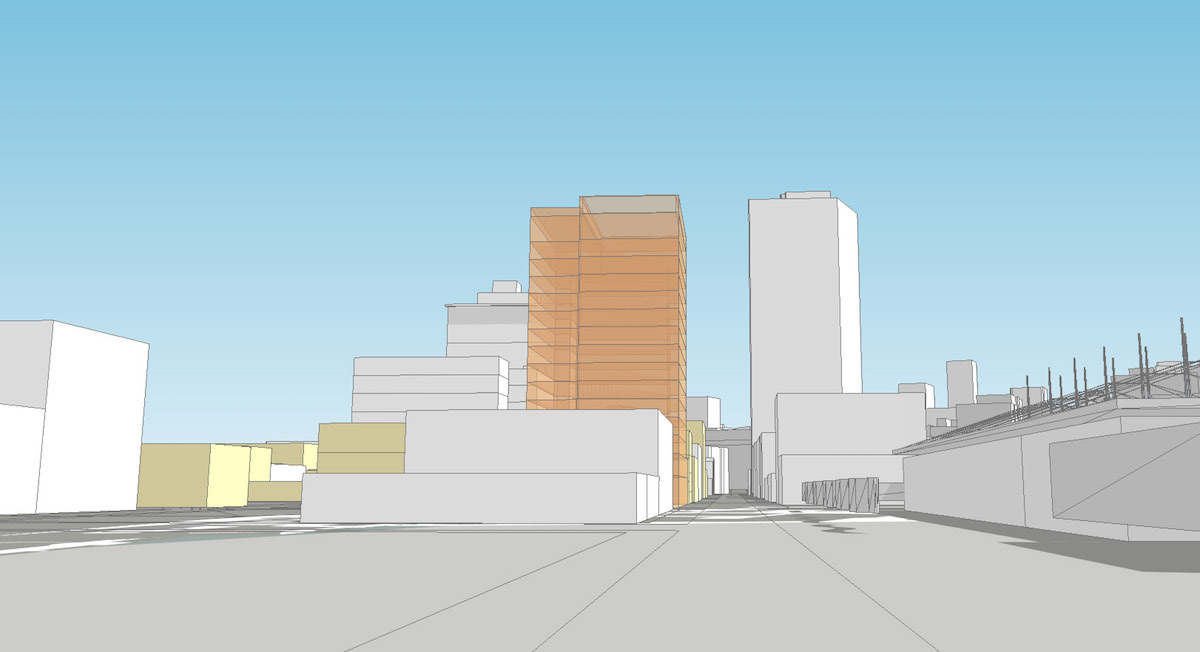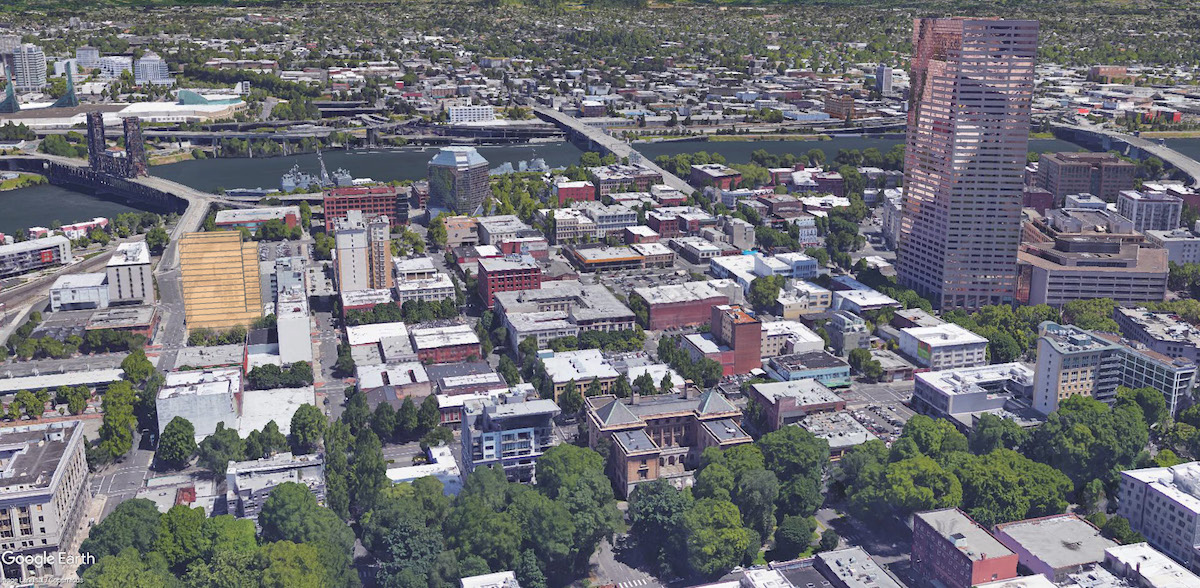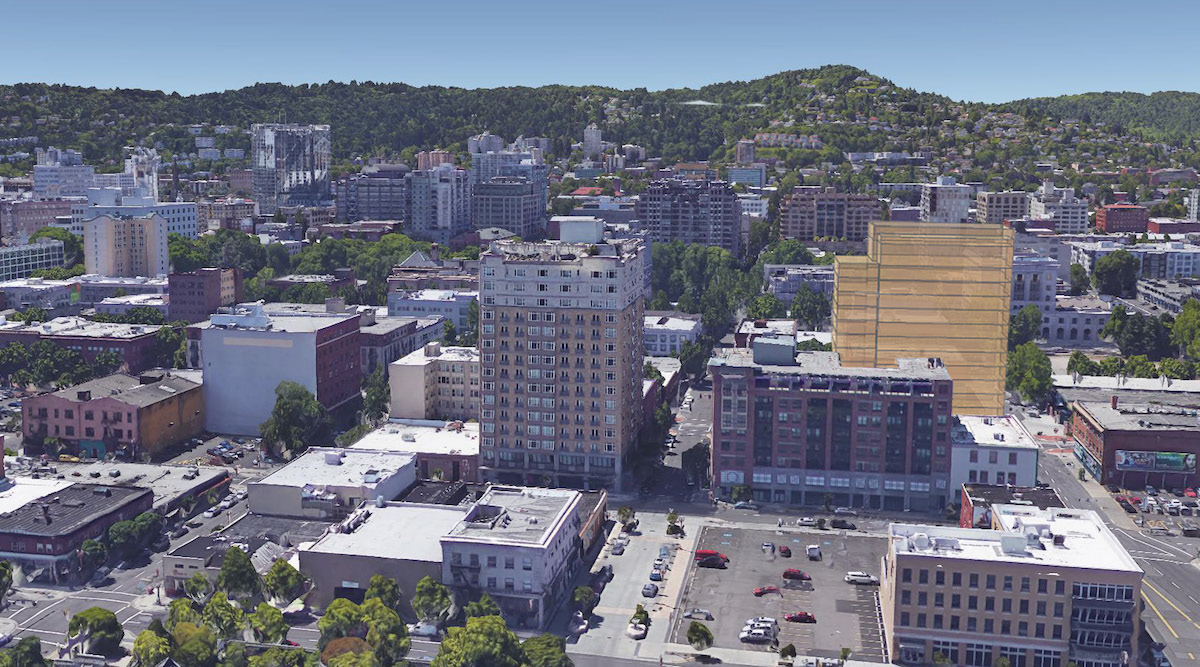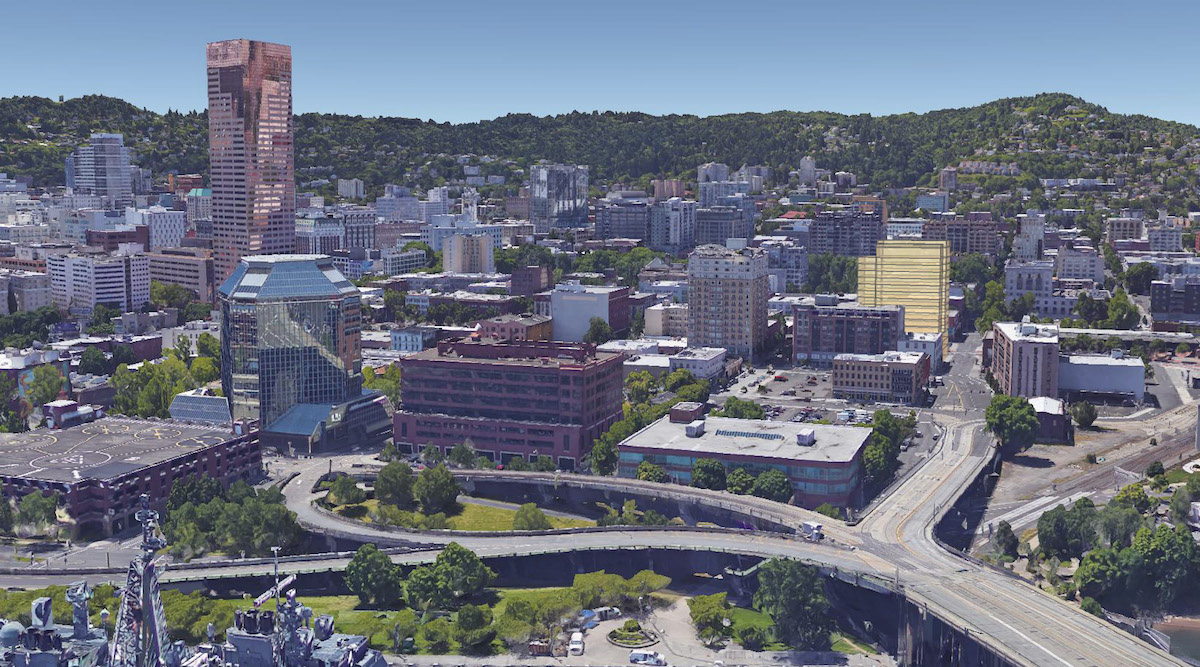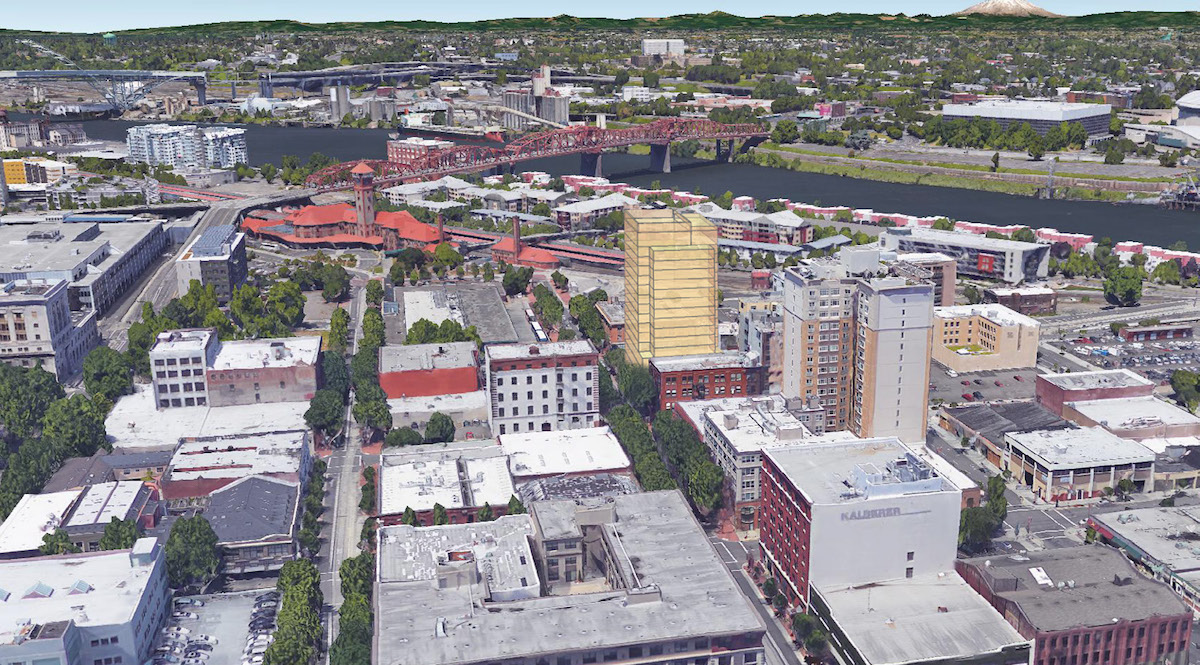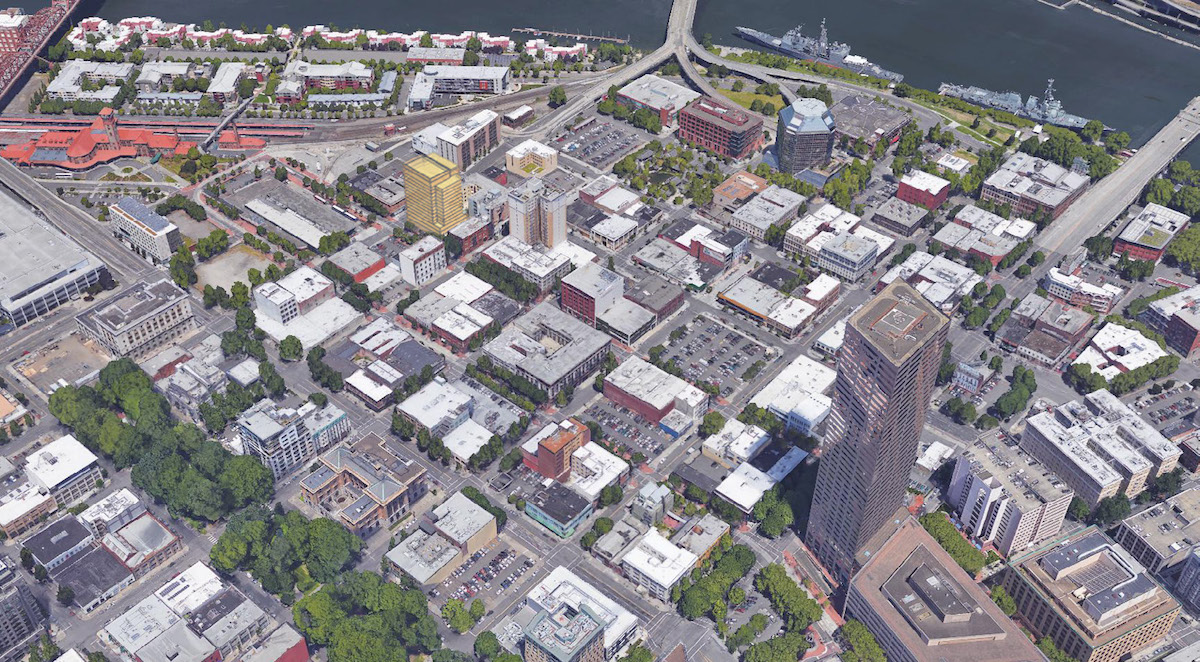 The Design Advice hearing was held on June 26th. A memo to the Landmarks Commission outlined areas for discussion, including the demolition of a historic resource; the height and massing of the tower; the character and design of the project; and the proposed streetscape and urban character. Much of the discussion focused on the height of the building, with a majority of the Commission members present expressing the opinion that 15 stories is too tall for the district. The Commission expressed some flexibility over the demolition of the historic building, noting that it may be approvable if the street facing facade is retained and the new building is sufficiently set back where it is located over the existing building.
In order to gain approval the New Omni will be required to go through a Type III Historic Resource Review, with public hearings before the Landmarks Commission. The demolition of the historic building would require City Council approval, through a Type IV demolition review.
Drawings