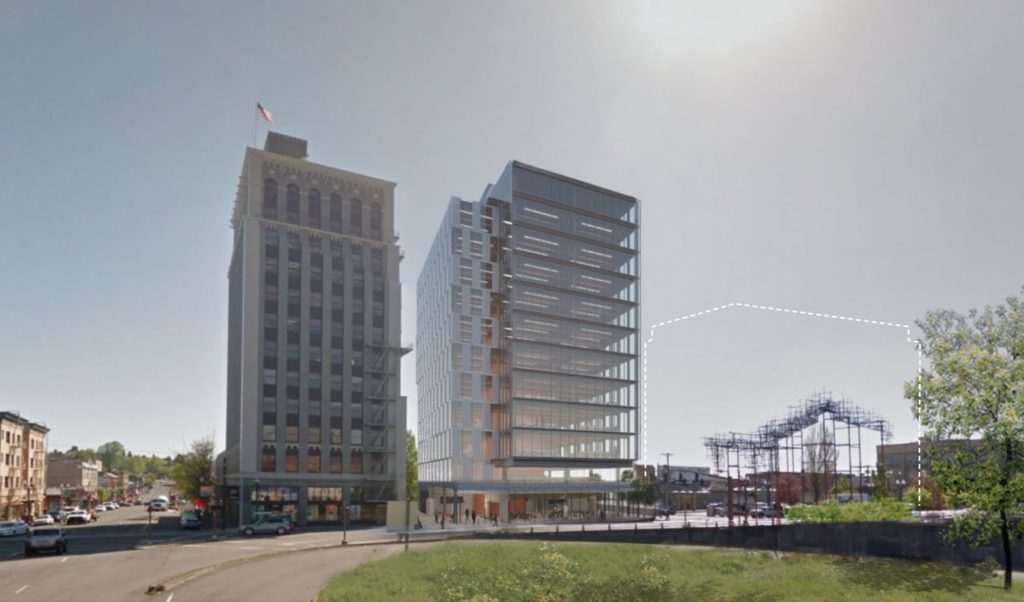 A 12-story mixed-use office and retail building at 510 SE Morrison St, adjacent to the Weatherly Building, has been proposed by developer Unico. At an initial Design Advice meeting the Landmarks Commission "recommended changes to the building's massing, materials and height"*, writes the Daily Journal of Commerce.
The Oregonian reported that Portland is drafting new historic preservation rules intended "to wrest back local control".
The second phase of the The Redd will completely open on March 2, according to a story in the Business Tribune.
NBP Capital has acquired the former Sunshine Dairy site at 801 NE 21st Ave, writes the Portland Business Journal (subscription required). An Early Assistance application was submitted in January for a 7-story building with 300-350 residential units.
Neighborhood activists thought the Residential Infill Project would protect neighborhoods from McMansions, but "did not see the fourplexes on the horizon", writes the Portland Tribune. The project, which will go in front of City Council this summer, is seeing the strongest opposition in neighborhoods that "tend to be more affluent and the least affected."
*This article will be unlocked for the rest of this week. After this week it will only be viewable by DJC subscribers.