Construction is underway on The Canyons, a ageing-in-place housing concept that focuses on accessibility and barrier-free living. The is being developed by Kaiser Group, with design by sister company PATH Architecture. The development includes a main building with 70 residential units and ground floor retail, plus two smaller buildings with 11 "work units". 35 vehicular parking spaces are provided in a below-grade garage. 88 bicycle parking spaces are proposed.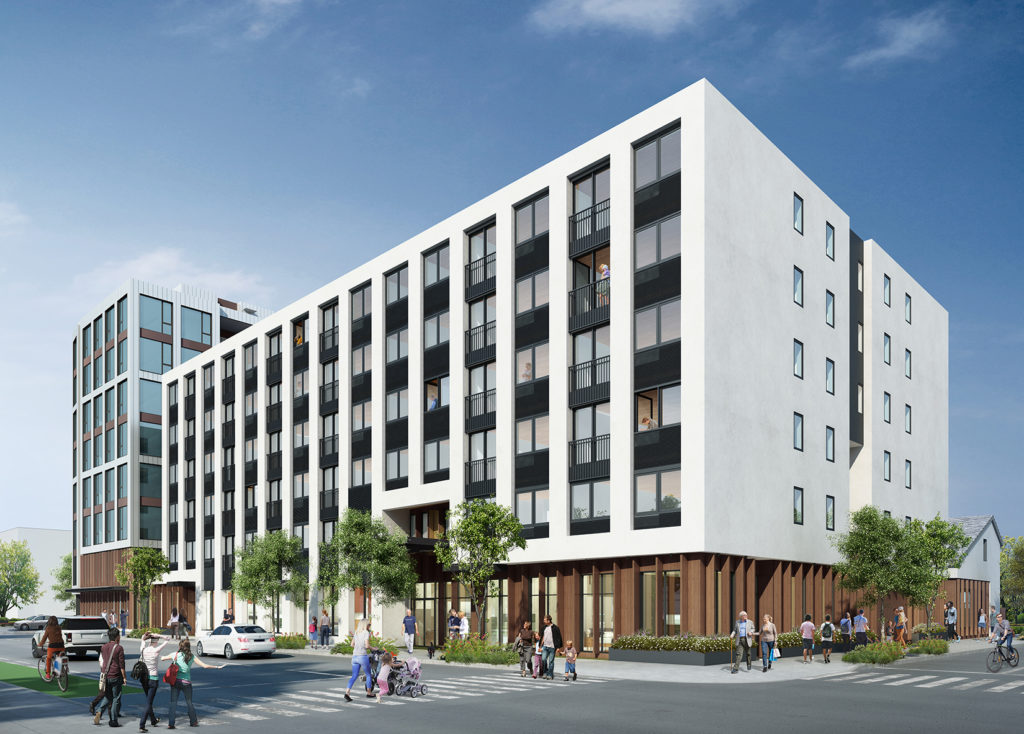 The Canyons is being built on a 9,380 sq ft site at N Williams and NE Ivy in the Eliot neighborhood. The site, seen above in 2018, was previously vacant. North of the Canyons is Carbon 12, which was designed and developed by the same team.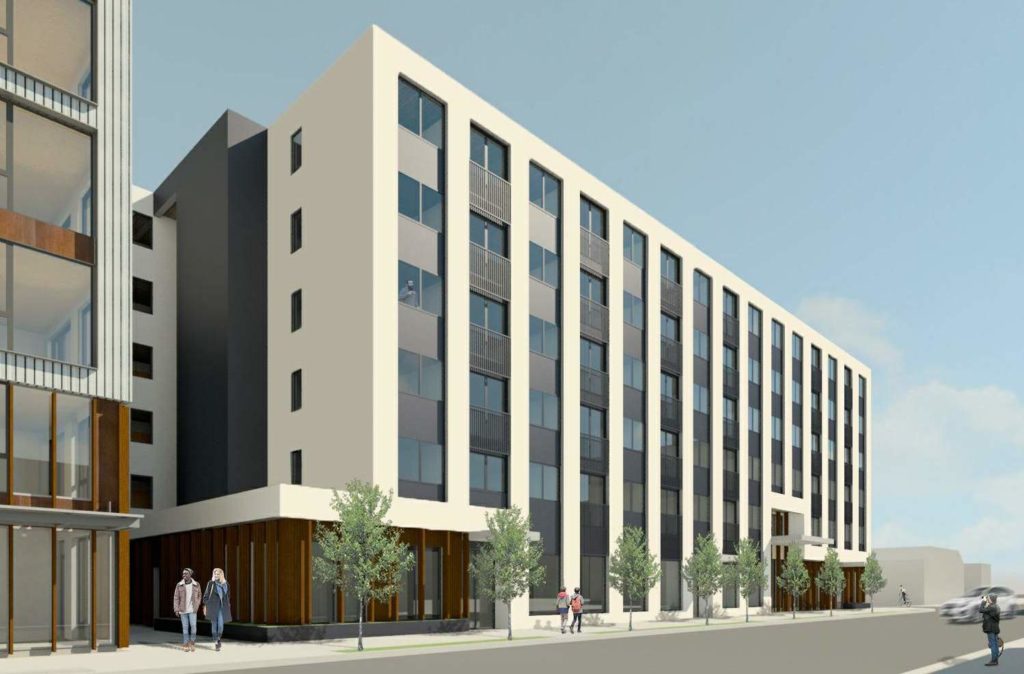 The project is massed as a 6-story building facing N Williams Ave, with the work units located at the rear of the site. A pedestrian alley between the buildings will link N Ivy to N Williams through the middle of the block. The alley is modeled after Japan's Yokocho alleys, which are packed with eateries and small shops.
The primary material for the Canyons will be stucco. Other materials include ribbed metal siding, vertical shiplap stained cedar siding, custom perforated metal grilles, fiberglass windows, stained timber fins, and fiberglass storefronts.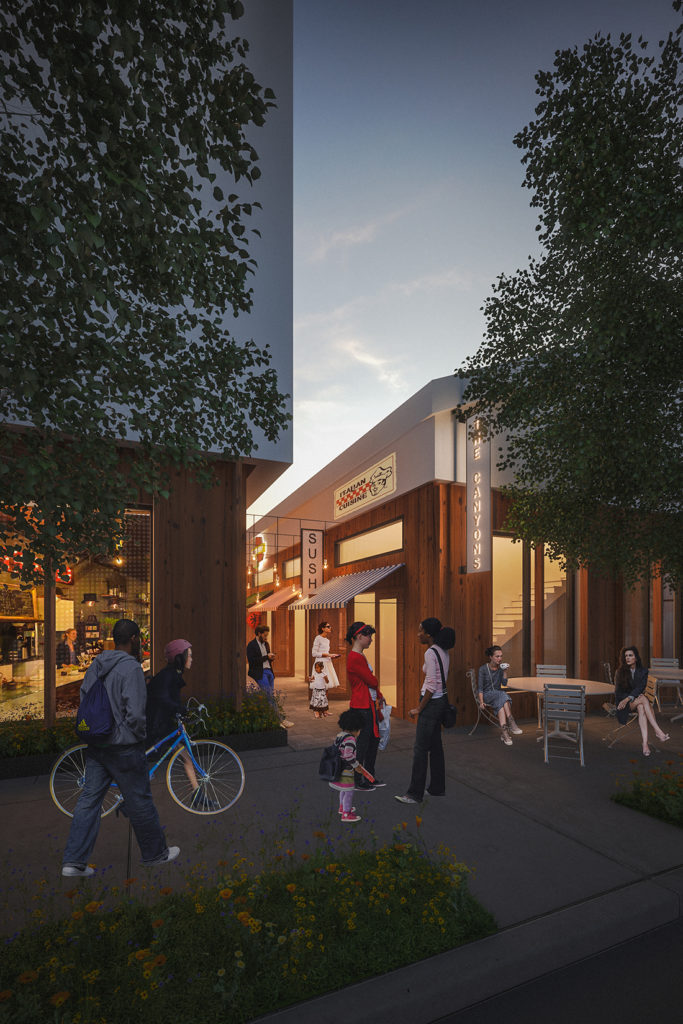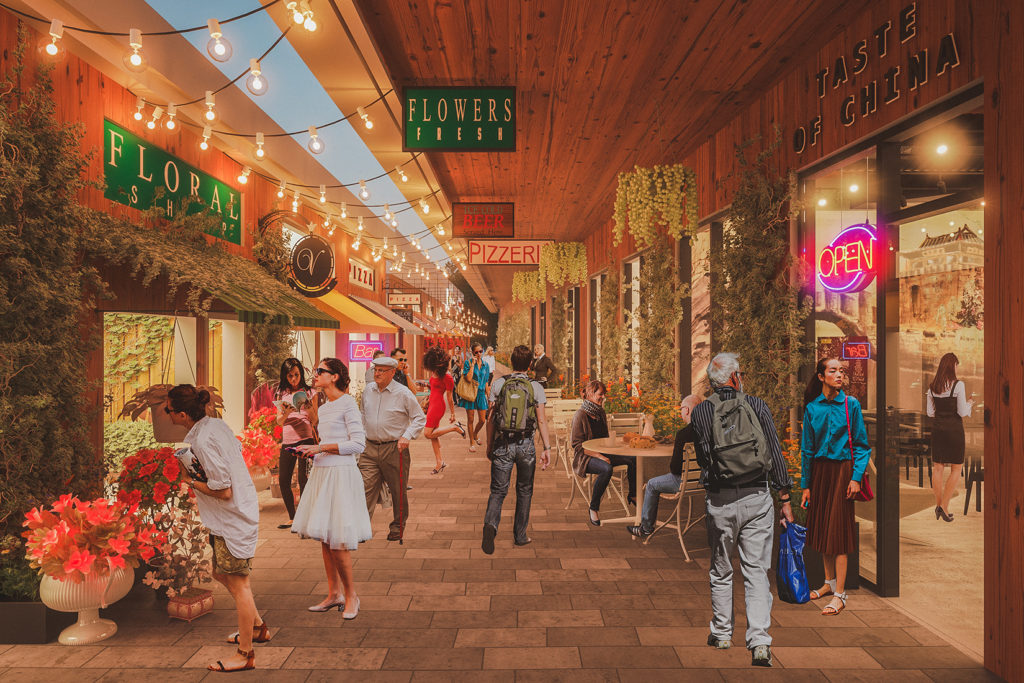 The multistory building will be framed with Cross Laminated Timber, exposed at the interior corridors and the unit ceilings.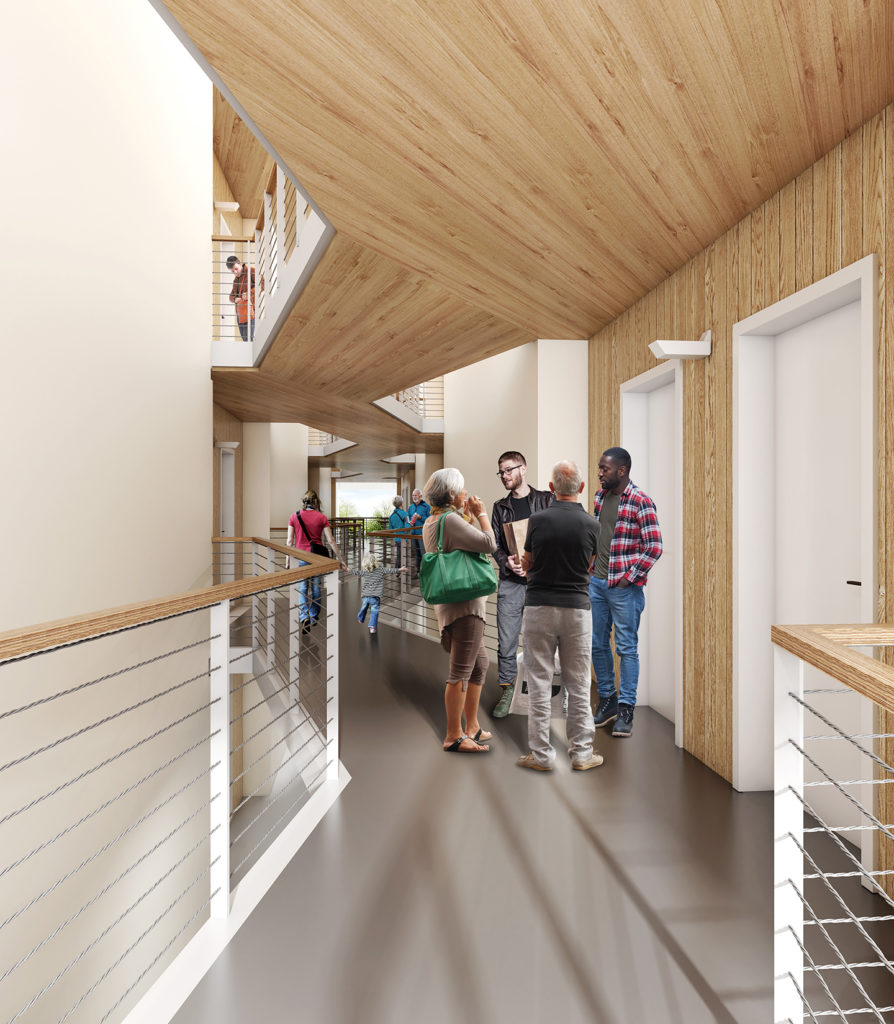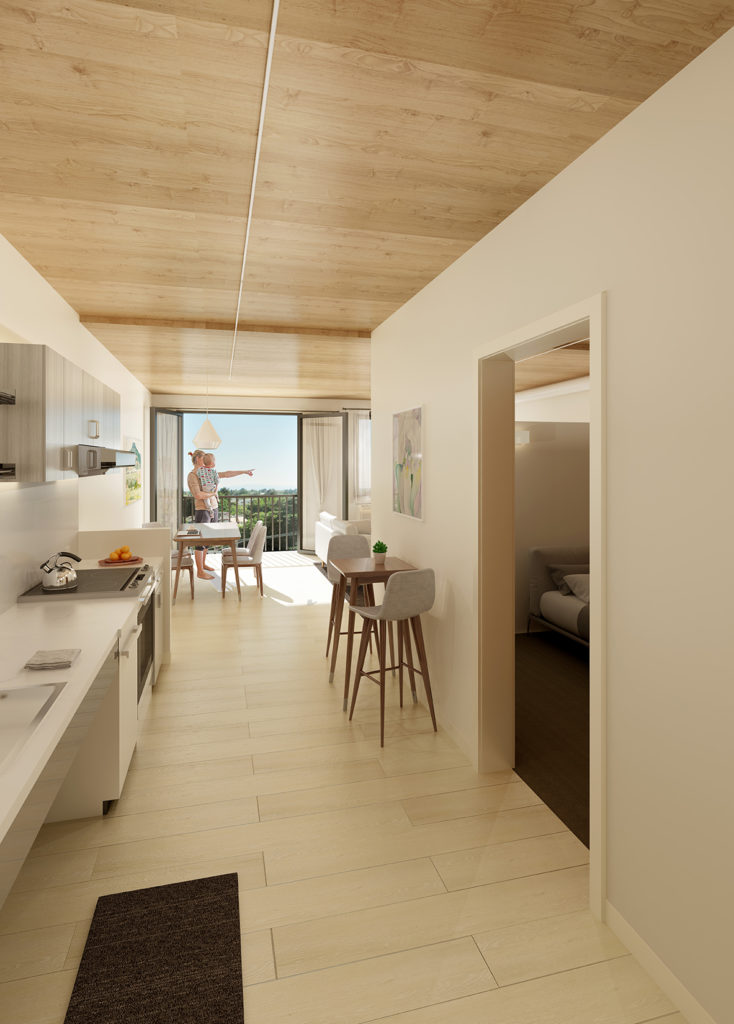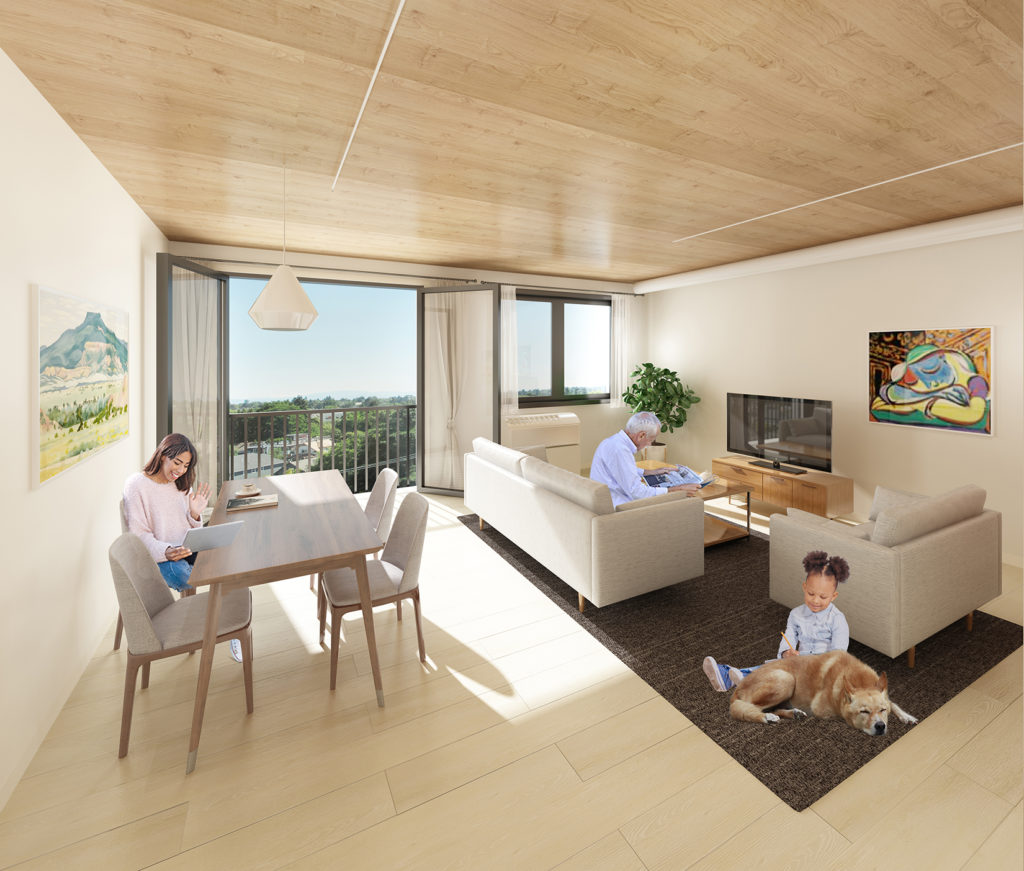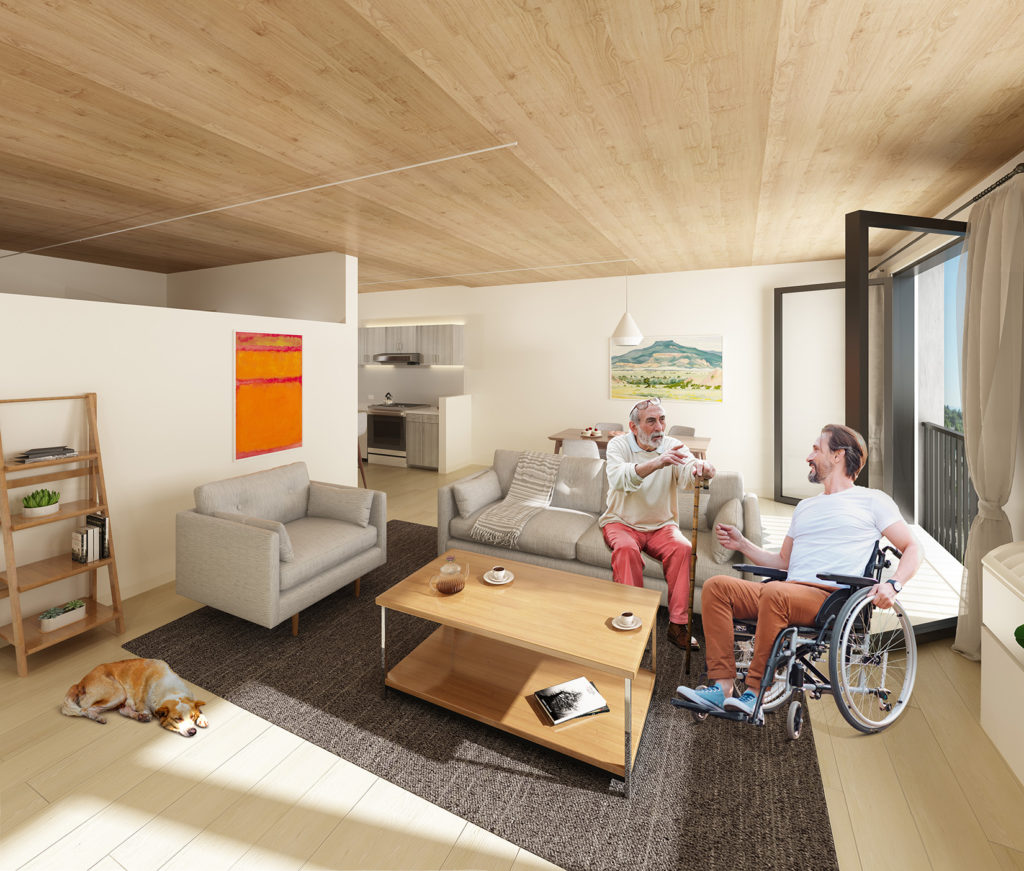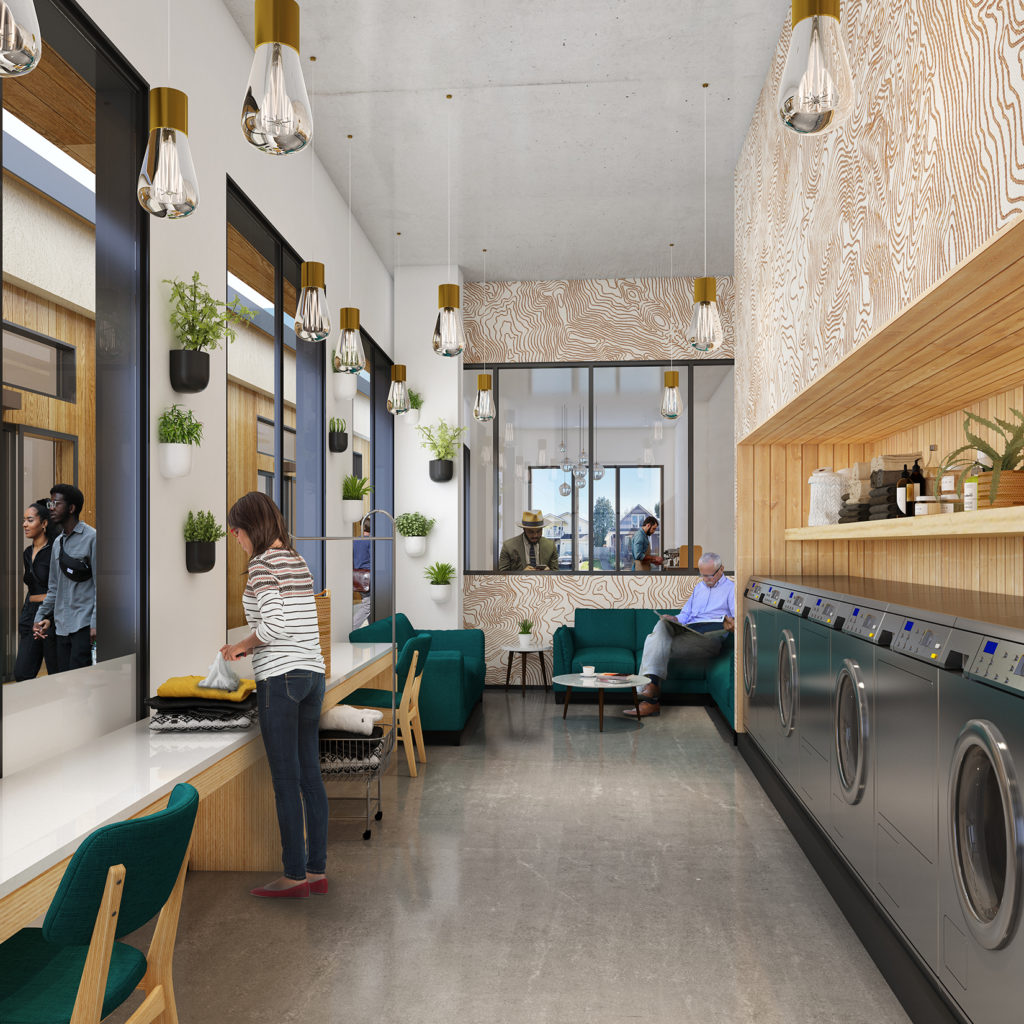 The Canyons was approved through a staff level design review in April 2018. In the conclusion to the decision notice it was noted how active the ground floor of the development will be:
This proposal will provide very active ground floors, residential units for the elderly, a unique and permeable approach to the site development, a sensitive massing strategy for this split zoned block, an integration of mechanical within the facades and durable materials. The proposal meets the applicable design guidelines and therefore warrants approval.
Construction on the Canyons started in Feburary 2019 and is expected to finish in 2020. More information about project can be found at thecanyonspdx.com.
Drawings
Plan |

Plan | Basement

Plan | First

Plan | Second

Plan | Third

Plan | Fourth – Sixth

Plan | Roof

Elevation | North

Elevation | East

Elevation | South (NE Ivy)

Elevation | West (N Williams)

Elevation | Live / Work Alley

Elevation | Live / Work East

Section | North-South

Section | East-West