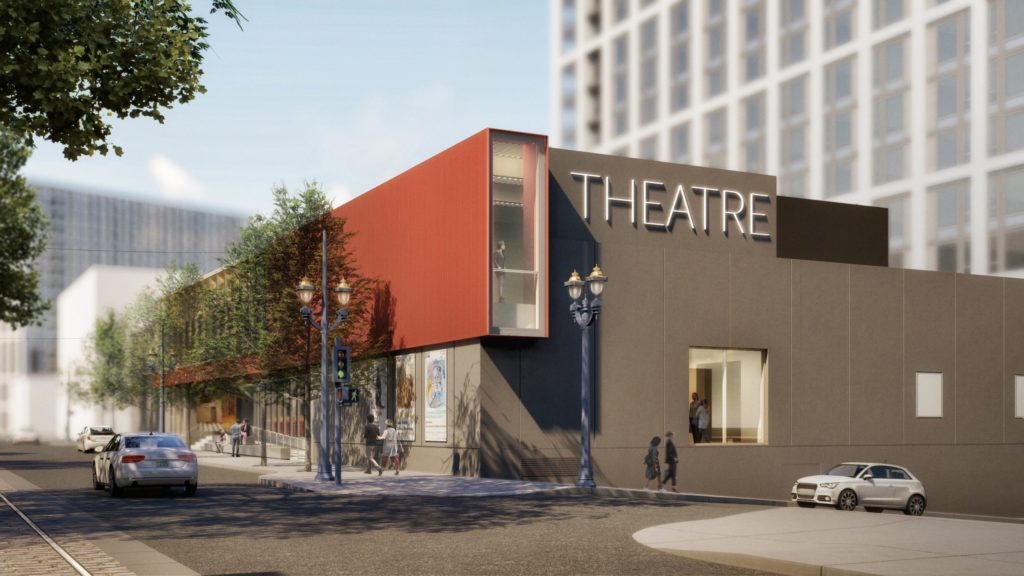 Refinements to the design of the Morningstar at Laurelhurst are needed before it can be approved*, reports the Daily Journal of Commerce.
Oregon Arts Watch wrote about how arts groups are playing the real estate game. With half of their site in Goose Hollow sold to make way for the ART Tower, the Artists Repertory Theatre is planning a remodel of their building.
Willamette Week reported that the Oregon Harbor of Hope, the group behind the River District Navigation Center, has announced plans to develop affordable housing. The 153-unit Harbor Apartments will be built on a site at 148th and Burnside, purchased from the Northwest Baptist Network.
The Portland Art Museum announced a $10 million gift from philanthropist Arlene Schnitzer, reports OPB. The gift will help fund construction of the Rothko Pavilion, which will create an above ground link between the two wings of the museum.
Portland Architecture published the third article in a series about the best architecture of the decade, focusing on apartments, condos and affordability.
*This article will be unlocked for the rest of this week. After this week it will only be viewable by DJC subscribers.