Every week, the Bureau of Development Services publishes lists of Early Assistance applications, Land Use Reviews and Building Permits processed in the previous week. We publish the highlights. This post covers May 11th, 2020 to May 17th, 2020.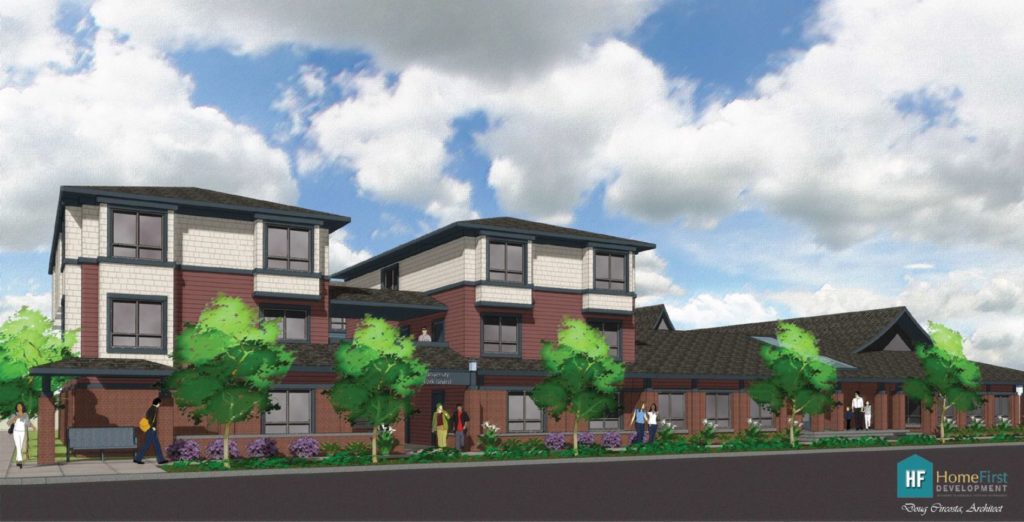 Early Assistance has been requested for the redevelopment of the PCC Metropolitan Workforce Training Center at 5600 NE 42nd Ave:
Redevelop PCC Metropolitan Workforce Training Center (Metro Center) on west side of site, develop new affordable multi-family housing on east side of site.
A Pre-Application Conference has been scheduled to discuss a project at 1500 NE Sandy Blvd:
This project is a retail development on a contiguous city block. Leasable retail space consists of approximately 16,000 sf total. 12,500 sf of the space is designated for a specialty grocer which includes a covered (WB-67) size truck loading dock, plus (+/-) 3,700 sf space for another retail tenant. There is one (1) level of subterranean parking consisting of (97) parking stalls. The parking plan utilizes the space under the sidewalks out to the edge of the street curb above (at 6 feet below grade). The project is requesting relief from street parking on both sides of NE 16th Ave. or NE Couch Street (depending on which option is used) to allow for truck maneuvering into the loading dock. The project is requesting the removal of the left turn restriction at NE 16th Ave. and NE Sandy Blvd for westbound truck traffic to allow trucks to travel southbound on NE 16th Ave., which will minimize truck circulation through the surrounding neighborhood. The general area has added a significant number of new apartment units and lacks a local grocery store. This development will eliminate a significant number of local automobile trips on NE Sandy Blvd. and NE Couch Street for residents east of the river looking for grocery shopping. The nearest large grocer is over a mile away to the east.
A project at 3334 N Williams Ave has been submitted for a Type II Design Review by Jones Architecture:
Core and shell renovation of a c.1916, 1 story, 5,483 SF building. Scope of work includes seismic upgrades, building services upgrade, and new energy code compliance. Exterior improvements include a new roof and parapets to meet current building code, new infill walls of storefront glazing, overhead sectional doors, tenant entry canopies, new & existing stucco repair, and new exterior lighting fixtures.
The PUC Affordable Housing Initiative at 4775 N Lombard St has been submitted for building permit review:
New 3 story, 20 unit apartment building, includes associated sitework