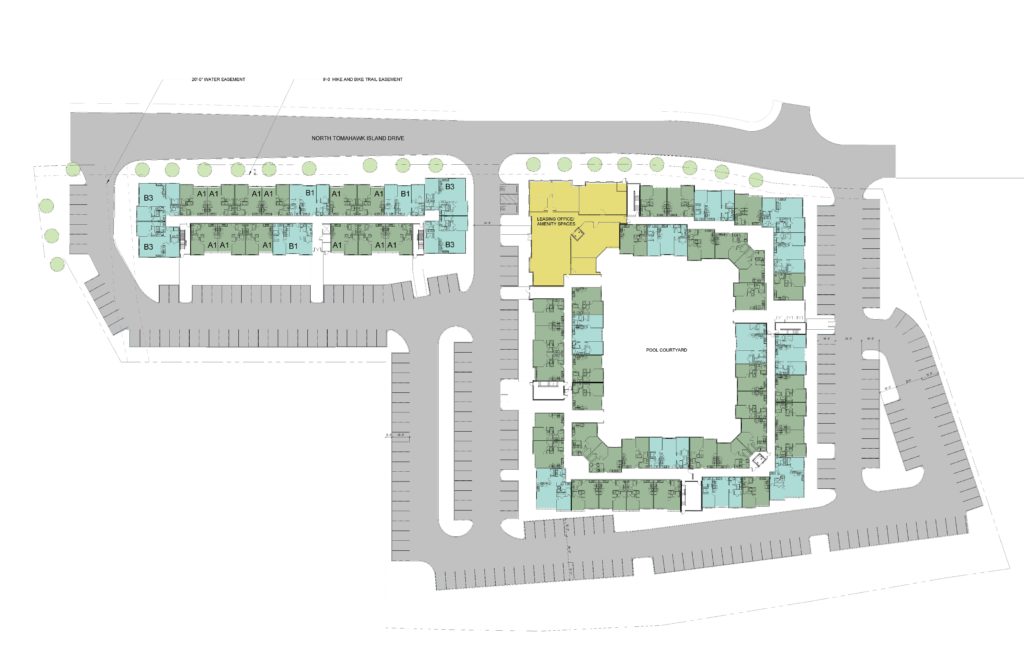 Every week, the Bureau of Development Services publishes lists of Early Assistance applications, Land Use Reviews and Building Permits processed in the previous week. We publish the highlights. This post covers May 3rd, 2021 to May 9th, 2021.
Early Assistance has been requested by Wright Architecture for a project at 3212 SW 10th Ave:
50,000 SF 85 studios affordable housing with 27 parking stalls
A Pre-Application Conference has been scheduled by Lever Architecture to discuss a project at 1706 NW 24th Ave:
Development consisting of 40,000 GSF new office space with associated site work and accessory surface parking. The building will include four levels of office of Type III-B construction. Stormwater strategy is to be determined.
The Prose Apartments at 110 N Tomahawk Island Dr have been submitted for building permit review:
PROSE APARTMENTS – New five-story apartment building with 284 units and 368 surface parking spaces; includes associated site work *** w/ 21-035103-CO and 21-035104-MT ***
A building permit was issued for a project at 3920 N Montana Ave:
New 3 story 6 unit apartment building with common lobby, and associated site work including detached trash enclosure under 120 sf ***mechanical separate***