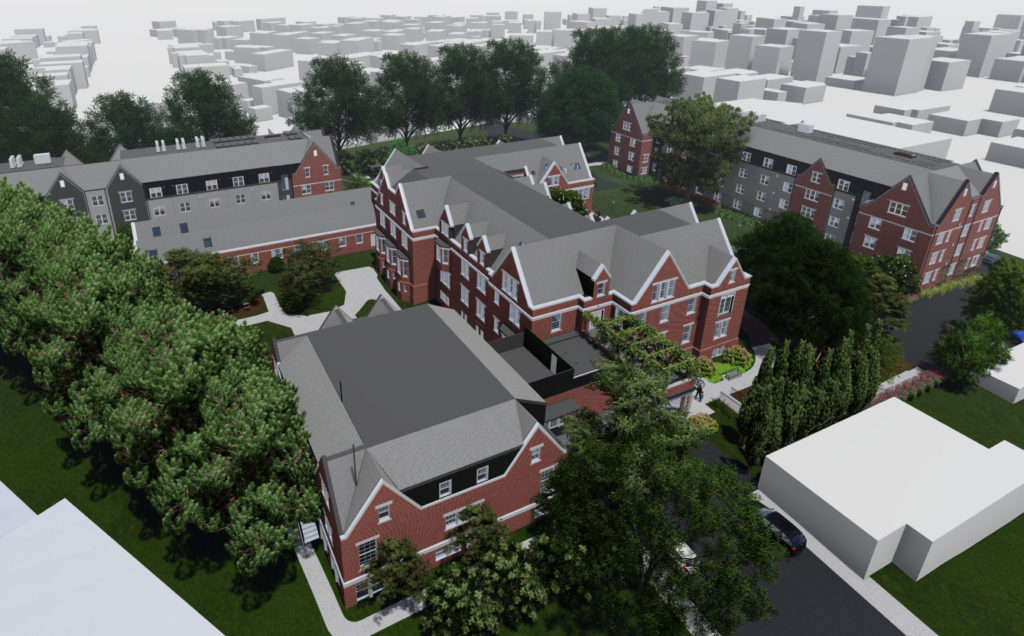 Metro Reports have moved to Portland Maps Reports. Next Portland covers the highlights of the Early Assistance applications, Land Use Reviews and Building Permits processed each week. This post covers November 29th, 2021 to December 5th, 2021.
Early Assistance has been requested by Ink:Built Architecture for a project at 5717 NE Skidmore St:
Three new 3-story multifamily apartment buildings, each less than 20 units. Four existing apartment buildings on site to remain. On site drywells to address stormwater management.
A project at 6080 SE 84th Ave has been submitted for building permit review:
PDOX PS – new 3-story, 12-unit apartment building and associated site work.
Building permits were issued for the additions to and the adaptive reuse of the Mann House at 1021 NE 33rd Ave:
MANN HOUSE – EXISTING BLDG – Convert existing historic building into multi-family apartments with 39 affordable units; add new floor and convert two-story auditorium to apartments; includes associated site work and parking area *** w/21-015284-CO/21-015286-CO/21-015288-CO/21-015967-MT/21-015971-MT/21-015973-MT ***

MANN HOUSE – SOUTH BLDG – New 4-story multi-family apartment building with 40 affordable units; includes associated site work and tuck-under parking *** w/21-015284-CO/21-015286-CO/21-015288-CO/21-015967-MT/21-015971-MT/21-015973-MT ***

MANN HOUSE – EAST BLDG – New 3-story multi-family apartment building with 50 affordable units; includes associated site work and parking area *** w/21-015284-CO/21-015286-CO/21-015288-CO/21-015967-MT/21-015971-MT/21-015973-MT ***