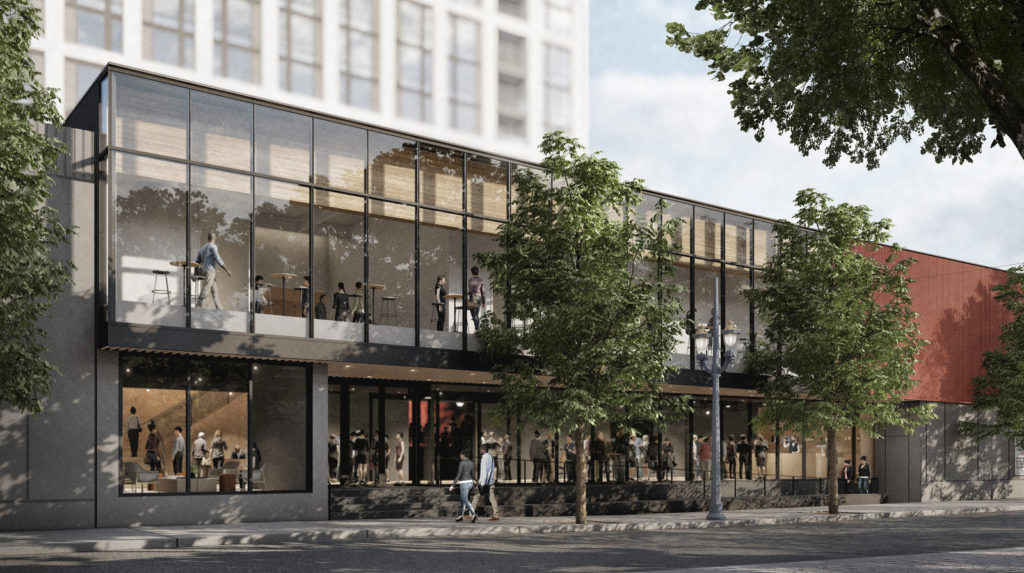 Every week, the Bureau of Development Services publishes lists of Early Assistance applications, Land Use Reviews and Building Permits processed in the previous week. We publish the highlights. This post covers October 4th, 2021 to October 10th, 2021.
Early Assistance has been requested by Access Architecture for a project at 6907 N Maryland Ave:
Two-story multifamily residential development consisting of (16) units total, including a mix of studio and 1-bedroom units. Support spaces for residents includes an indoor bike storage room. Exterior
site improvements include full ROW improvements along N. Maryland Avenue and N Saratoga Street frontages.
Early Assistance has been requested by Hybrid Architecture for a project at 3522 N Borthwick Ave:
Project to develop and permit the design of a new multi dwelling development containing 5 new units. Existing detached house to remain. No parking is proposed, stormwater to be considered with dry wells on site.
A project at 7385 N Mobile Ave has been submitted for building permit review by EPR Design:
Single PDF – new 3 story 11-unit apartment building with no off-street parking; includes associated landscaping and site work ***w/21-093818-MT***
A project at 4734 NE 107th Ave has been submitted for building permit review:
Single PDF- new two story, 6-unit apartment building; includes new concrete sidewalk, fence, and associated site work *** mechanical permit to be separate *** roof trusses to be a DFS***
A building permit was issued to Lever Architecture for the renovation of the Artists Repertory Theater at 1515 SW Morrison St:
Review w/ 19-262405-MT *** Artists Rep Theater – renovation of the existing Artists Repertory building that sits above 2 levels of below grade parking on a 100′ x 200′ lot. The existing exterior walls and portions of the existing roof structures will remain. The center bay of the roof will be restructured to accommodate a larger theater and second floor. The existing covered drive along Morrison Street will be infilled with new entry and lobby space. After the renovation the total area will be approx 28,000 sf plus below grade parking
A building permit was issued to SERA Architects for the Hattie Redmond Apartments (previously known as the Baldwin Apartments) at 7690 N Interstate Ave:
BALDWIN APARTMENTS – new 4-story low-income apartment building with 60 units, ground floor permanent supportive service offices, community room, and courtyards. Review w. 21-004823-MT Basement backfill from demolition permits – see appeals 26165, 26166, 26167