The Pitman II Building at SE Water & Hawthorne is nearing completion. The project builds on the success of the original Pitman Building at SE 3rd & Clay, and will convert a portion of an existing warehouse. The project will offer a mix of accommodation, with three production kitchens on the first floor and nine small offices on the second floor. Although the ground floor units are designed to be production kitchens, and not restaurants, the kitchens will be allowed to offer retail sales, and there will be outdoor seating facing SE Water Ave. The project design is by Deca, Inc for Pitman Restaurant Equipment and North Rim Development.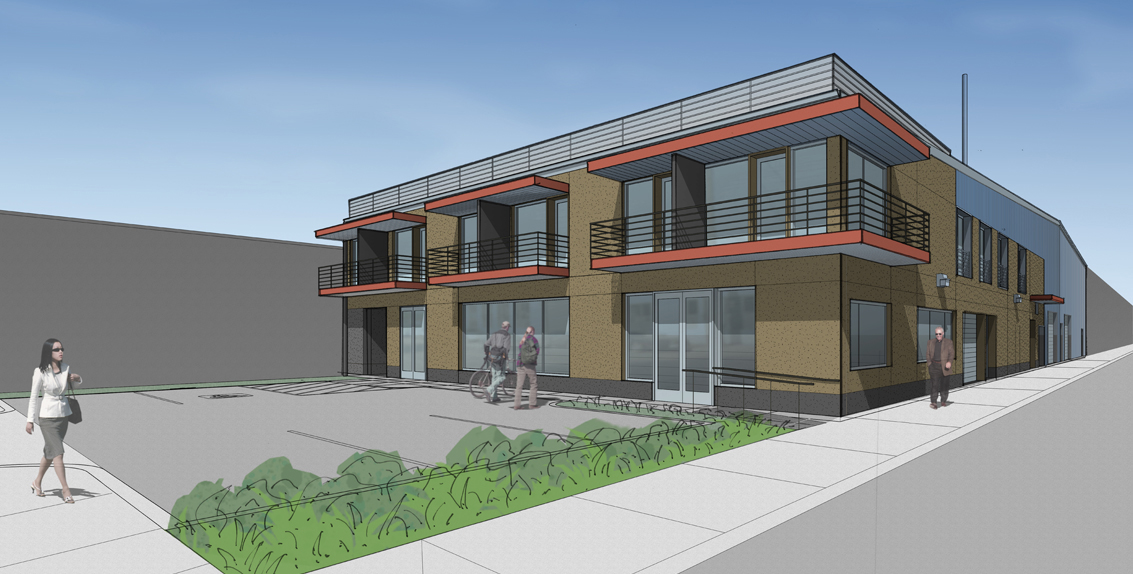 A building permit for the project was issued in May 2014. Construction was quite far along by November 2014, when Jeffrey Weitz of North Rim Development created a video to show the progress on the project.
Existing Context
The existing warehouse, seen here earlier in 2014, was built in 1980. Pitman Restaurant Equipment will continue to occupy the rest of the building.
Plans and Elevations