A Central Eastside warehouse at 107 NE Grand is currently being redeveloped into new retail/creative office space. The project  includes a seismic upgrade of the building, and new landscaping / storm water facilities at the existing car park. The 1922 warehouse is owned by the adjacent Stark's Vacuums, and was previously vacant. Their retail store will remain. The project design is by Hennebery Eddy.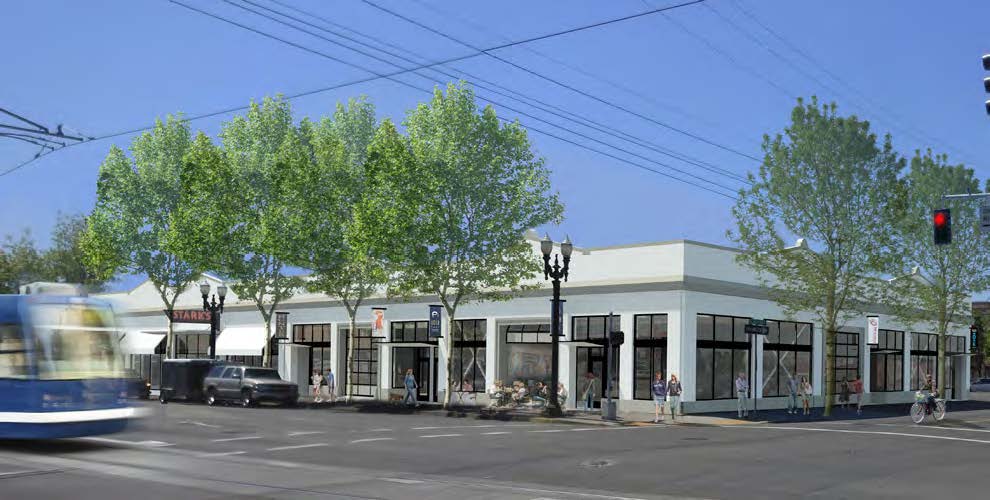 The warehouse, seen here in 2014, previously presented blank walls to the street. As reported in the Daily Journal of Commerce, the project adds new roll up doors in the place of the original garage doors, as well as adjacent storefront windows.
Urban Works Real Estate is currently leasing the 107 NE Grand retail/office spaces. Three tenants have been secured so far: Cup & Bar, a partnership between Trailhead Coffee Roasters and Ranger Chocolate Company; Shape Hair Design, a new salon; and tech firm Knuckleheads.
Plans and Elevations