The PSU School of Business Administration had its first Design Advice hearing in front of the Design Commission on January 15th. The project is a renovation and expansion of the existing building, which is currently occupied by the School of Business Administration and the Graduate School of Education. The project architectural design is by the Boston office of German firm Behnisch Architekten with Portland-based SRG Partnership. The landscape architects are Mayer Reed.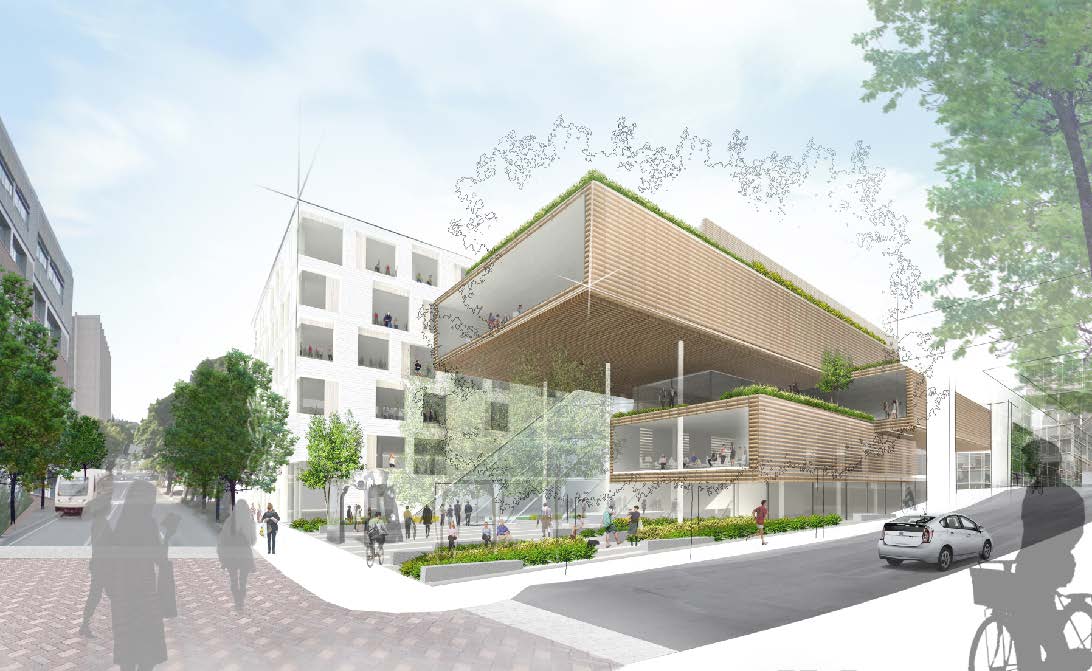 The project includes a complete renovation of the existing building at SW 6th & Harrison, and the construction of a new 31,600 addition fronting SW Montgomery. The Graduate School of Education will move out of the building, creating almost triple the amount of space for the School of Business Administration. When complete, the project will allow the SBA to house all of its classes in one building. Retail spaces will be created at the ground level, which are intended to be enhance the relationship between the school and the local business community.
The existing building will be reclad, with a skin that will be much more energy efficient than what currently exists. The addition to the existing building is intended to read as a distinct form, with a series of staggered floor plates that cantilever over the plaza. Between the existing building and the addition an atrium will be created, with an interior staircase that links SW 6th Avenue to SW Broadway. The skybridges that will remain, with entries into the building at level 4. These both carry utilities, and create an accessible route into buildings that are not otherwise accessible.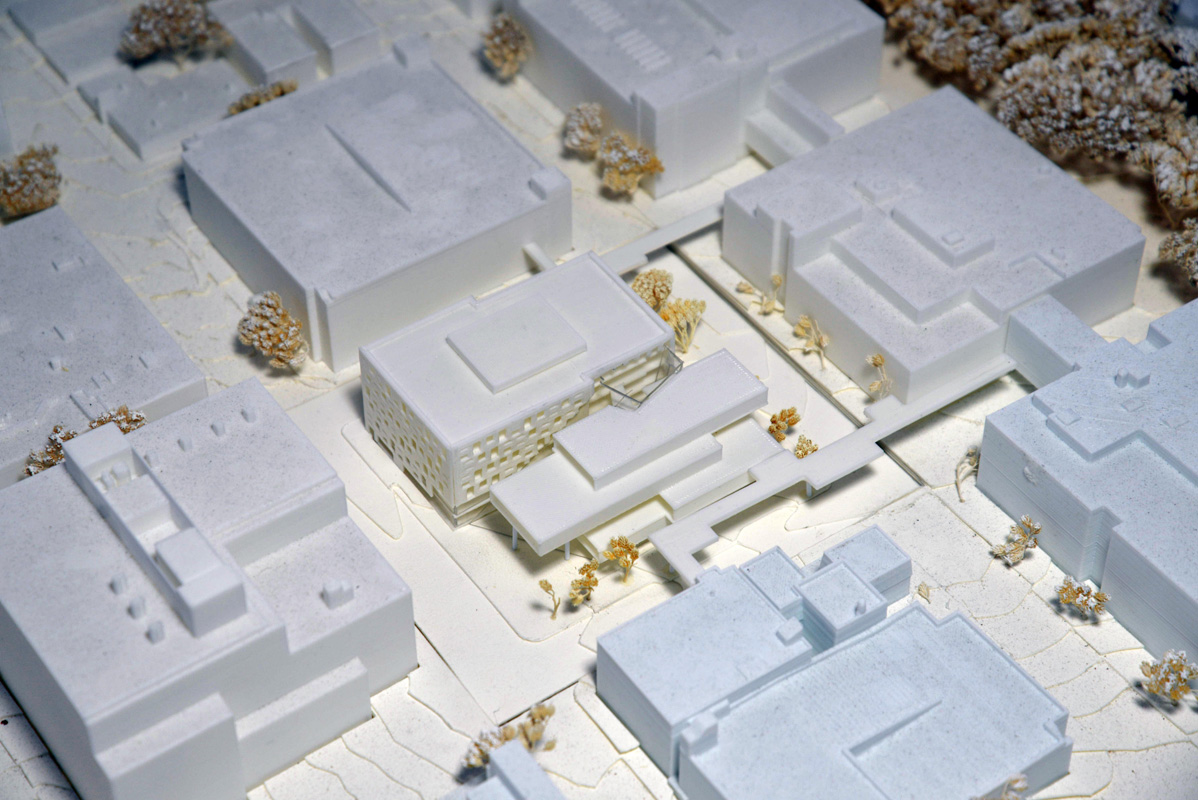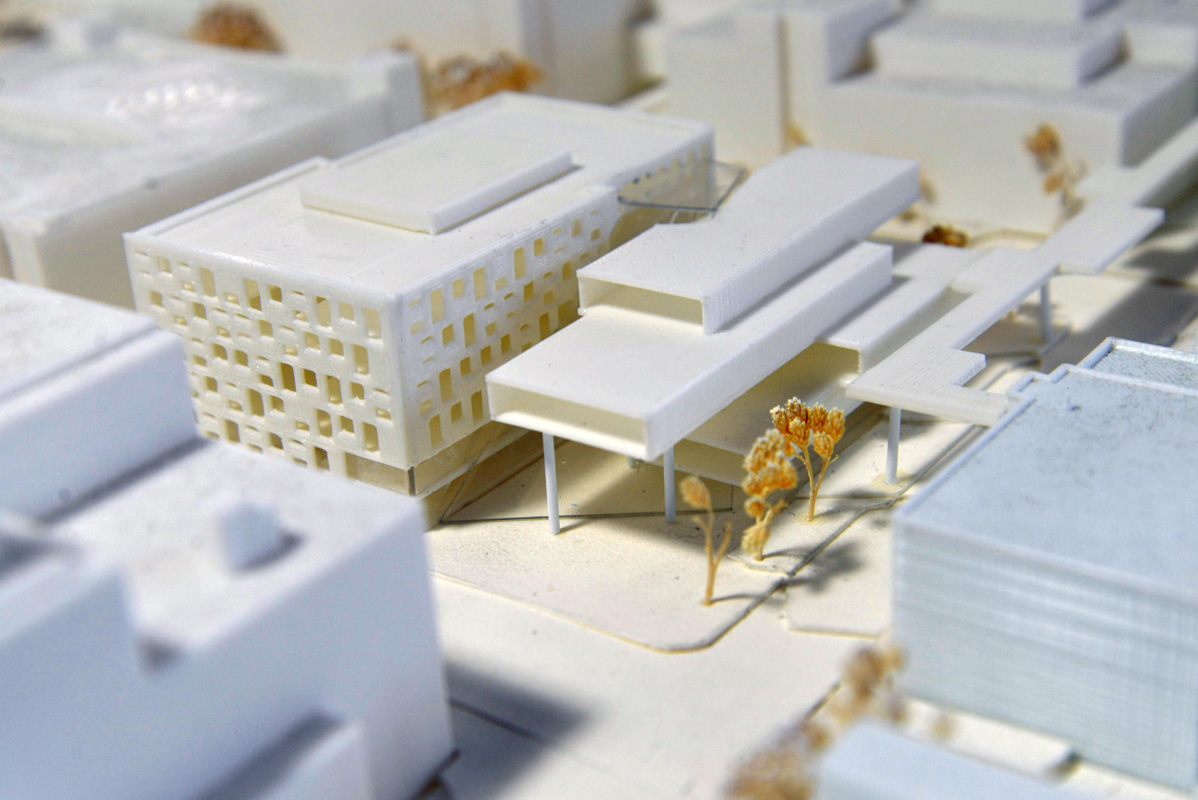 The project is being funded with $40 million of state-backed bonds, and $20 million of private funds. The schedule stated on the PSU website is for ground breaking in August 2015 with completion in July 2017.
Plans, Sections and Elevations