This post is the Part II in a series on Hassalo on Eighth. See also Part I about the masterplan and site design, Part III about the Elwood and Part IV about the Aster Tower.
Appropriately for a building in a development that will have 1,200 bike parking spaces, the Velomor takes its name from a combination of "velo" and "amore", to form "love of biking". The six story mixed-use building will form one of three new residential buildings in the Hassalo on Eighth development by American Assets Trust, GBD Architects and Place Studio landscape architects. The Velomor will include 177 studios, one and two bedroom apartments as well as 9,470 sq ft of retail space.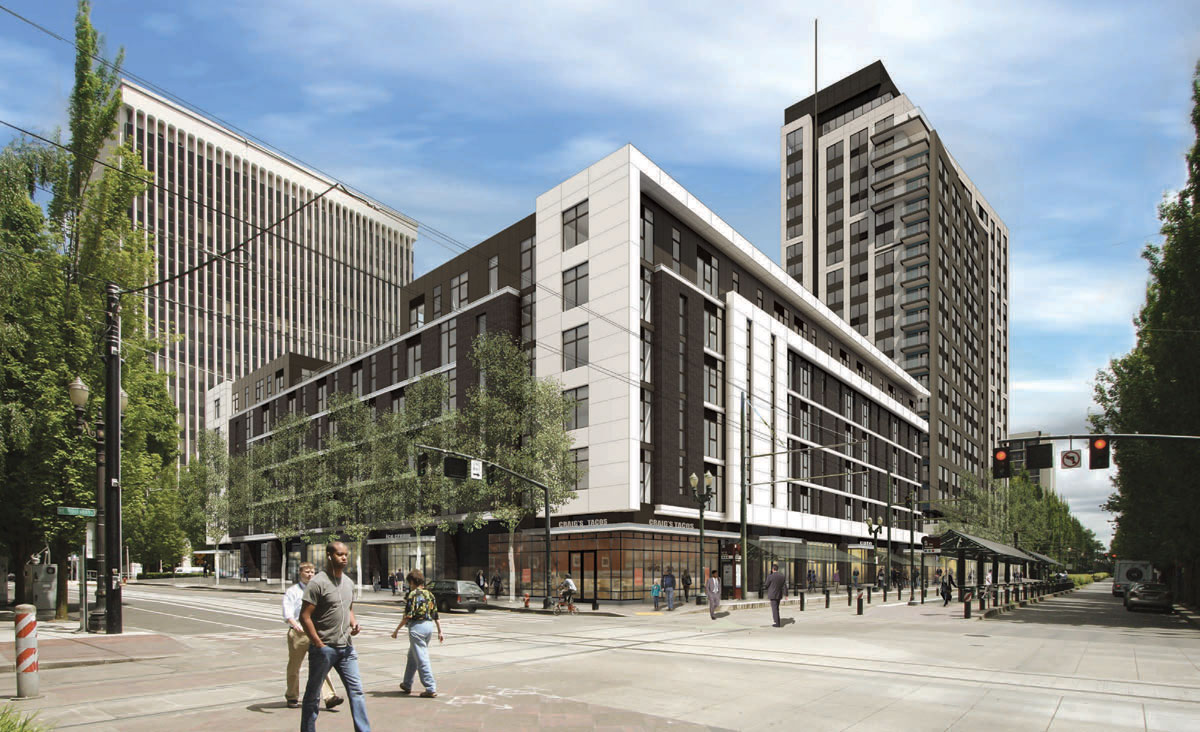 The Velomor is located on Block 92 of the Lloyd District, at the southwest corner of Hassalo on Eighth. The building fronts onto NE Holladay St and NE 7th Ave, which respectively have the MAX light rail and Portland Streetcar tracks running along them. An 8,585 sq ft divisible retail space will open directly onto the NE 7th Avenue MAX stop.
The Velomor has a U-shaped plan, with two primary bars running east/west, and a north/south link section. These enclose a private garden courtyard, which connects to the NE 8th Ave pedestrian street. The building's primary materials are stack bonded ebony brick, dark bronze fiber cement panel and white composite metal panel. The residential windows are metal clad wood windows, while the retail units use an aluminum and glass storefront window system.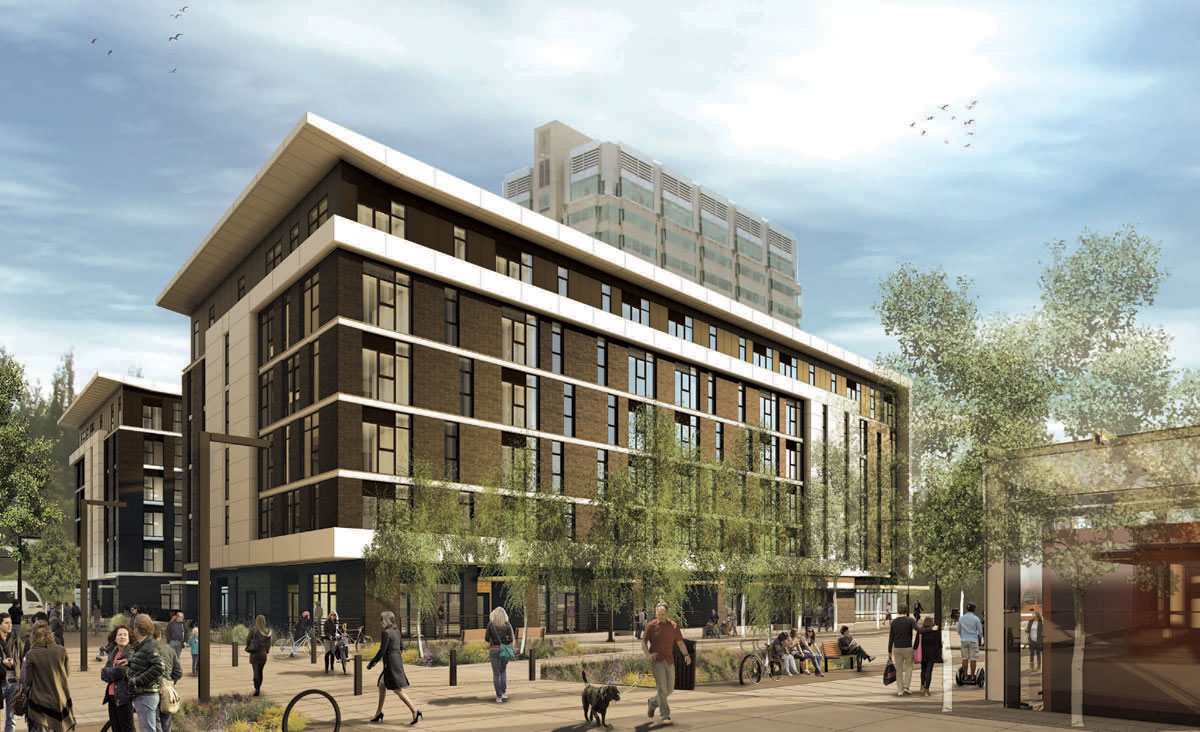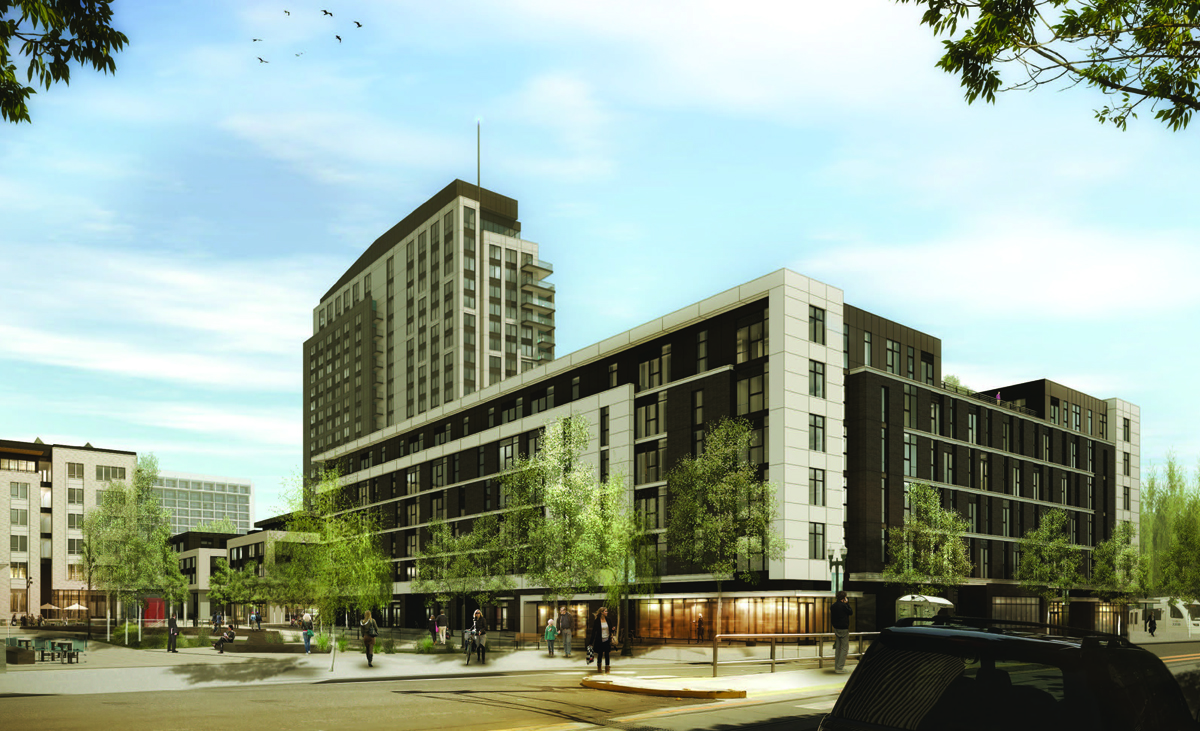 On its north side the Velomor faces the new Lloyd 700 Plaza, directly across the newly reinstated NE Hassalo St. A small retail space, the building's primary entrance, and a number of ground floor walk up units will front onto NE Hassalo St.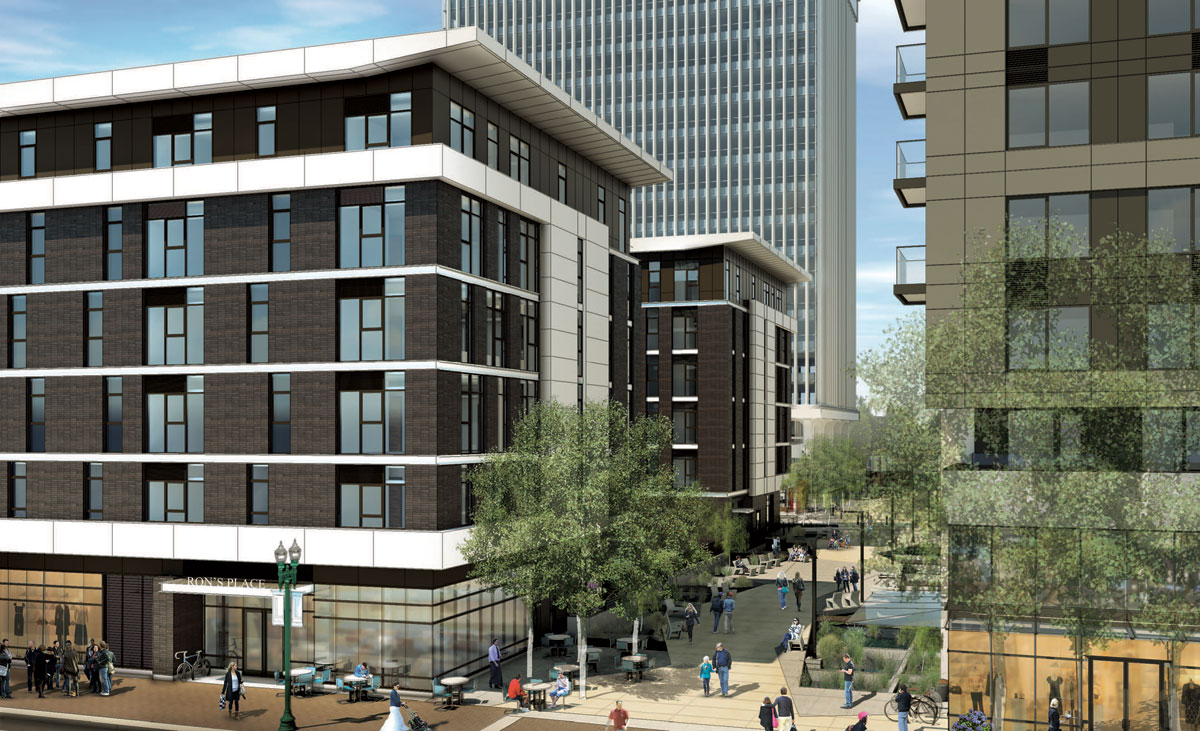 Amenity spaces for the residents will include a roof terrace at the sixth floor, as well as a fitness center and community room at the ground floor. The community room will open directly onto the private exterior courtyard.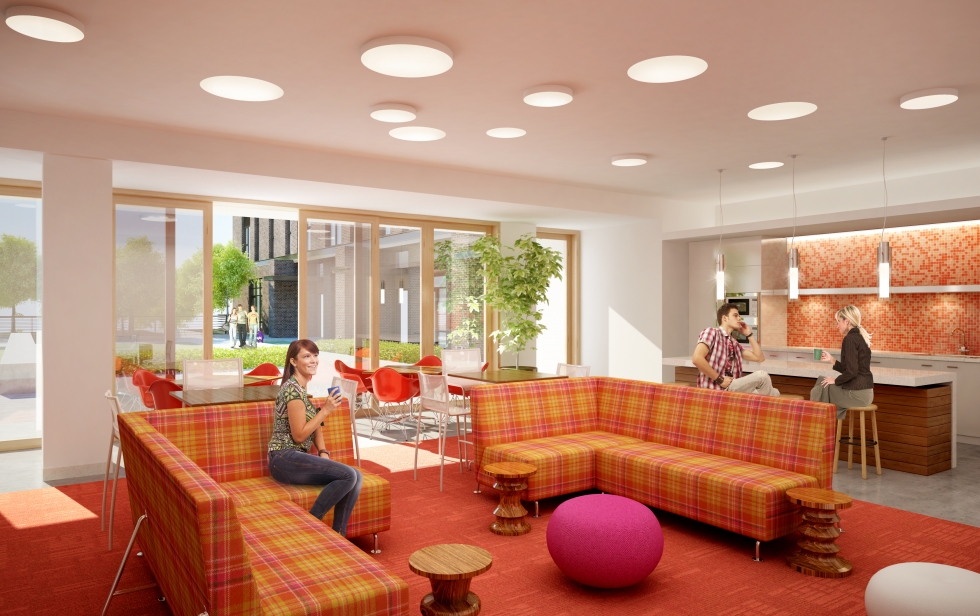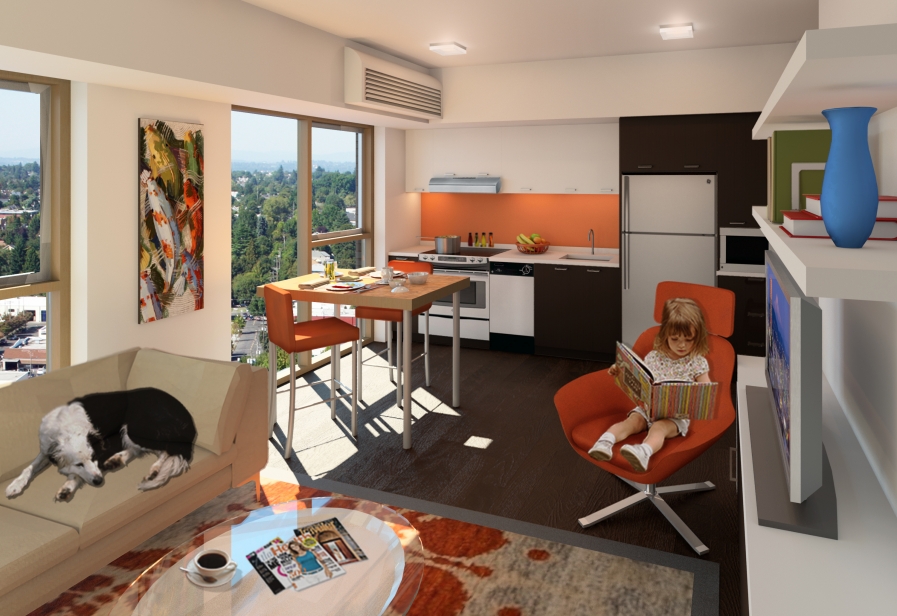 The Velomor is scheduled to be the first building completed at Hassalo on Eighth. It is currently leasing for July 2015 move ins.
Plans, Sections and Elevations