This post is the Part III in a series on Hassalo on Eighth. See also Part I about the masterplan and site design, Part II about the Velomor and and Part IV about the Aster Tower.
The second building to open in the massive Hassalo on Eighth development by American Assets Trust, GBD Architects and Place Studio will be the Elwood, a five story building with 143 apartments and 26,000 sq ft of retail space. The building will include a mix of studios, one and two bedroom units. The ground floor of the building is intended to be occupied by a specialty grocer, the identity of which has yet to be announced. As reported in the Oregonian, the building is named for a steamboat built in Portland in 1891.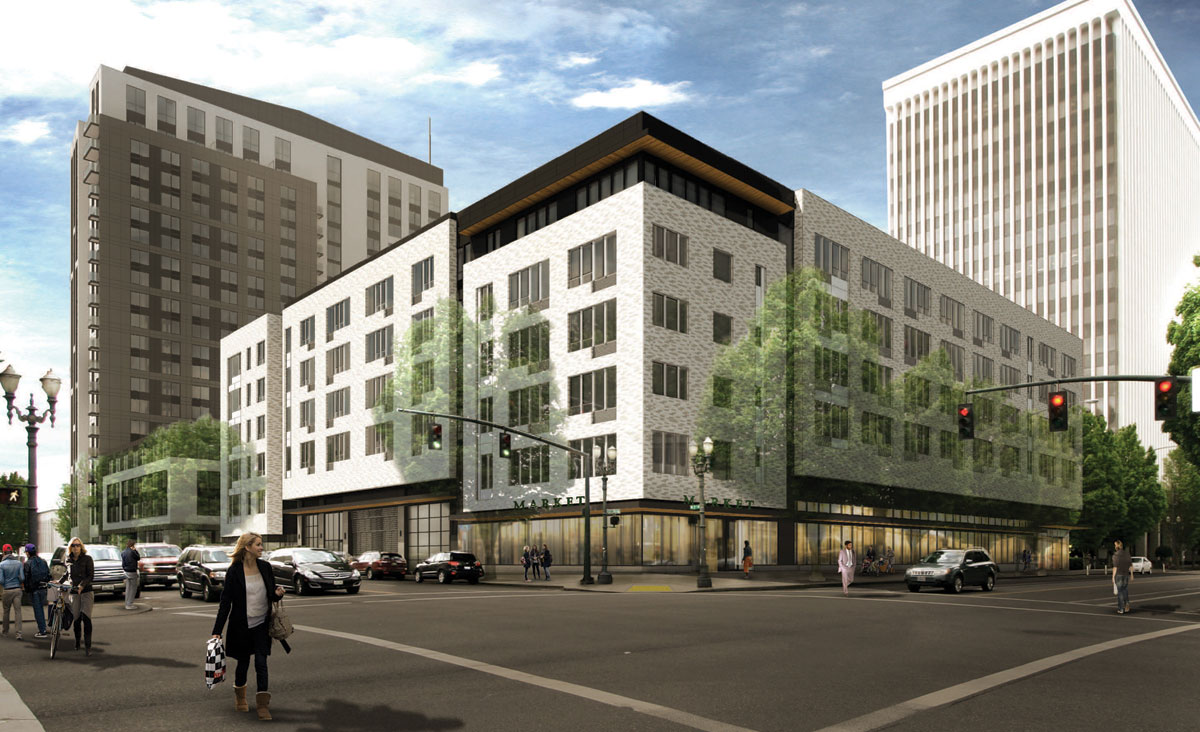 The under construction building is located on Block 100 of the Lloyd District, at the corner of NE Multnomah St and 9th Ave. Like the other buildings at Hassalo on 8th, its site was previously occupied by surface parking for the Lloyd 700 tower.
The massing of the Elwood is described in the Final Findings And Decision By The Design Commission [PDF] as follows:
…conceptualized as being a series of interlocking blocks, some that touch the ground, and some that interlock and span over the retail below. Dark bronze composite metal panels are used to stitch the massing elements together while lighter composite metal panels are used within the openings within the masses. The massing of the building is U-shape and encloses a residential amenity courtyard at level two; the fiber cement lap siding is included at the building faces within this upper courtyard.
The primary materials are  a running bond pattern of blended earthtone colored brick, composite metal panels and fiber cement with a lap siding profile. Metal clad wood windows are used at the residential units and aluminum storefront windows are used at the ground floor retail space.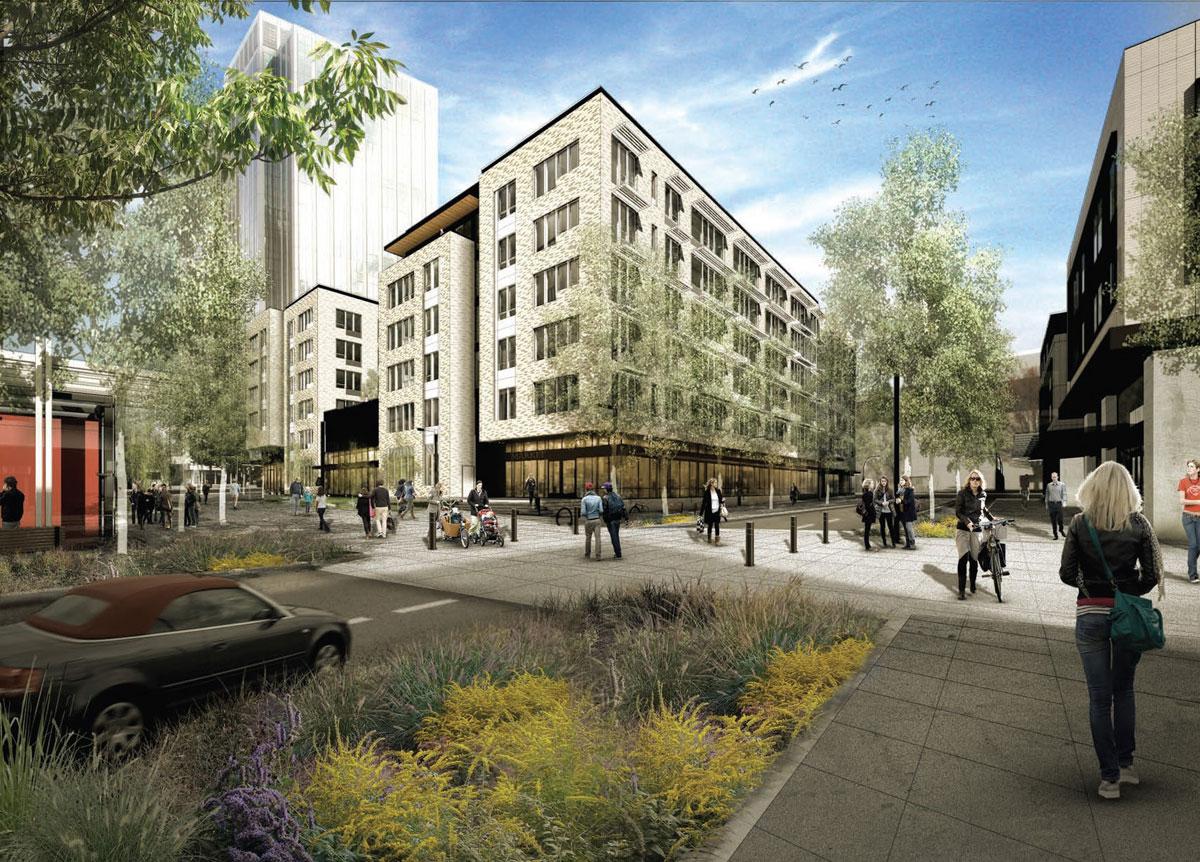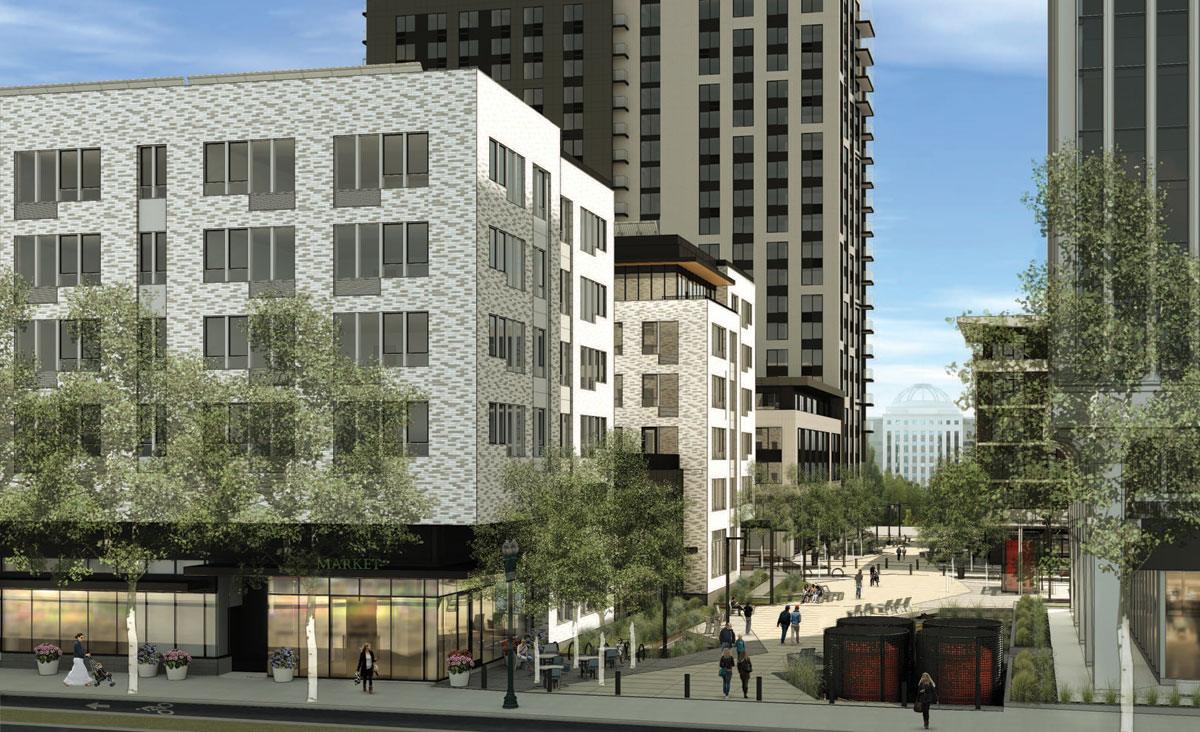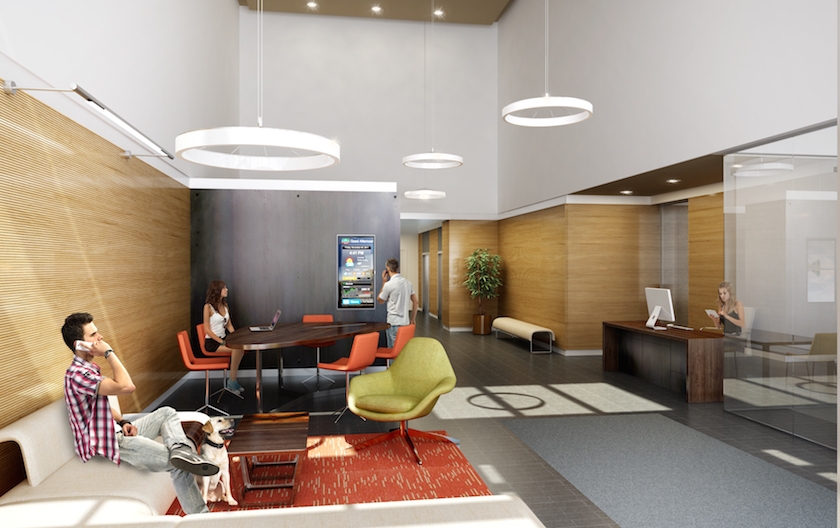 Amenity spaces for the residents will include an outdoor amenity courtyard at the second level. An amenity room with an attached deck will be located at the 5th floor.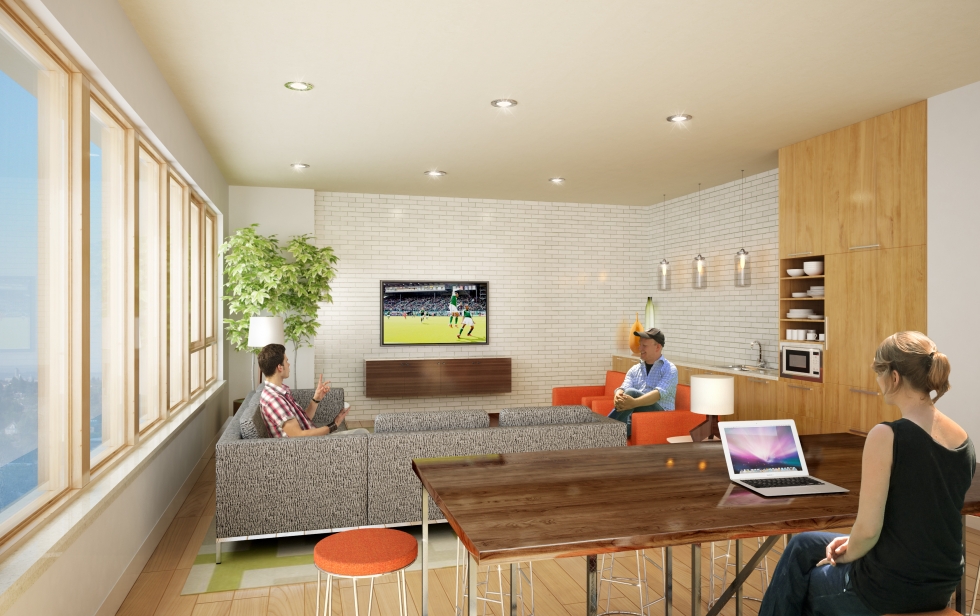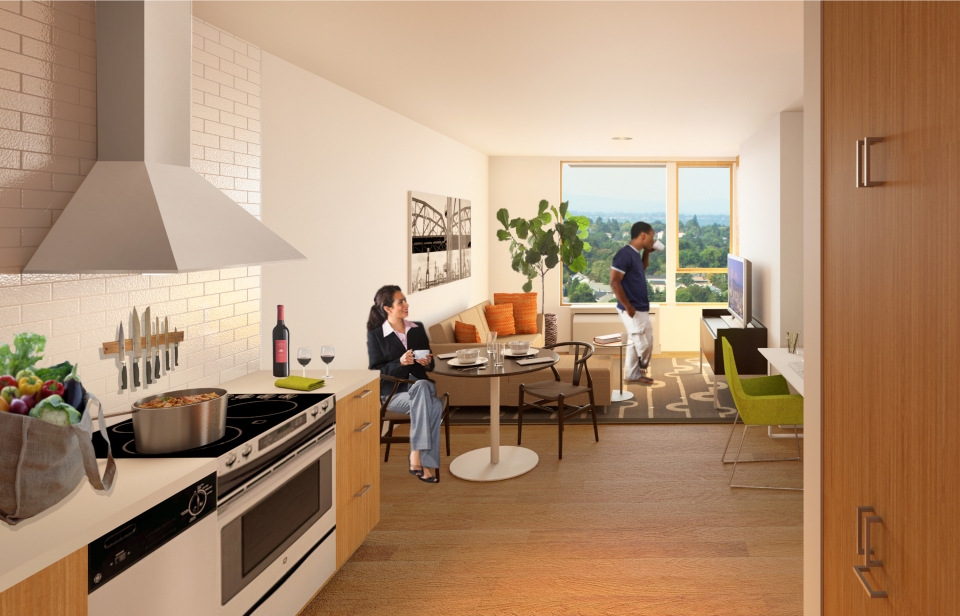 The Elwood is scheduled to open in August 2015, following the opening of the Velomor.
Plans, Sections and Elevations