A 15 story mixed use tower is under construction in the West End of Downtown. The Sky3 Apartments at SW 11th & Jefferson will have 196 residential units, 39 of which will be rented at rates affordable to those earning 80% of Median Family Income or less, for at least 10 years. At the ground level the building will include 13,000 sq ft retail space.  Two levels of underground parking for 89 vehicles and a central bicycle storage room for 294 bicycles will be provided. The project design is by Ankrom Moisan Architects for the Molasky Group of Las Vegas.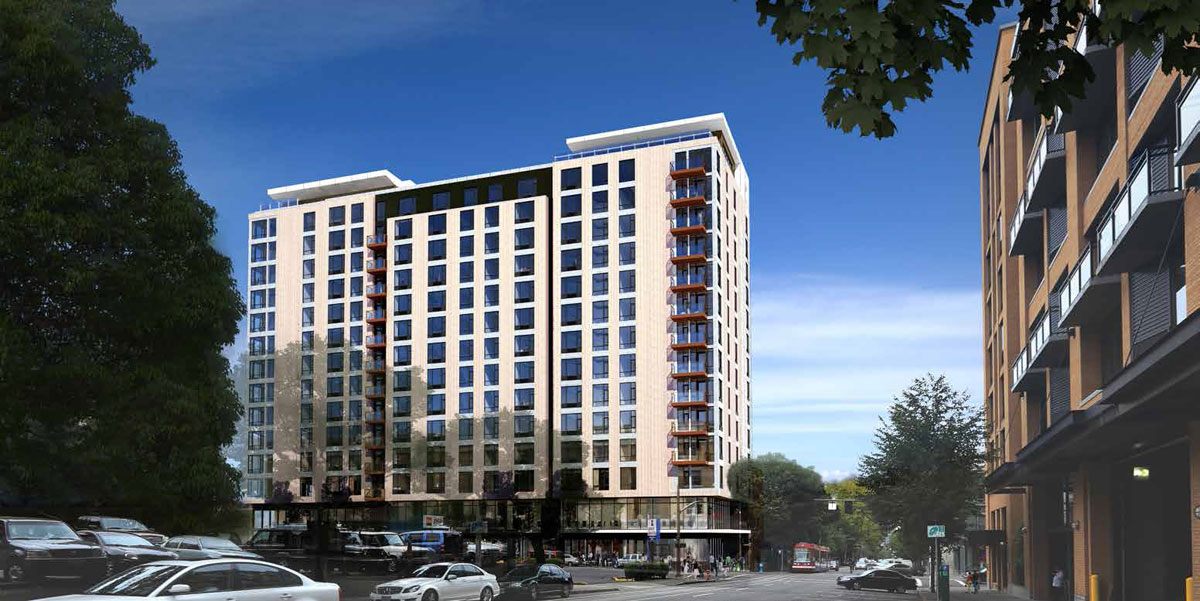 The site, seen below in April 2014, was previously occupied by two three-story buildings, originally built as the Cordova Hotel and the Cordova Hotel annex. The residential portions of the buildings had not been used in several years, both because of the expected redevelopment of the site and also because both buildings had been declared "Unsafe" by the Portland Fire Bureau.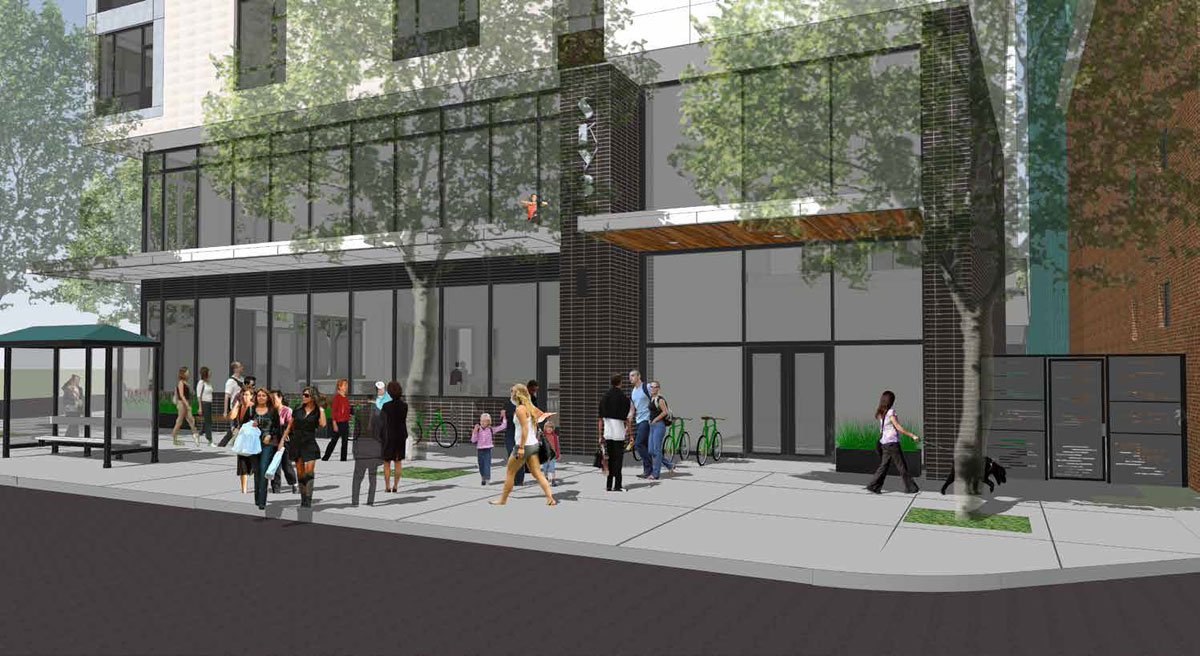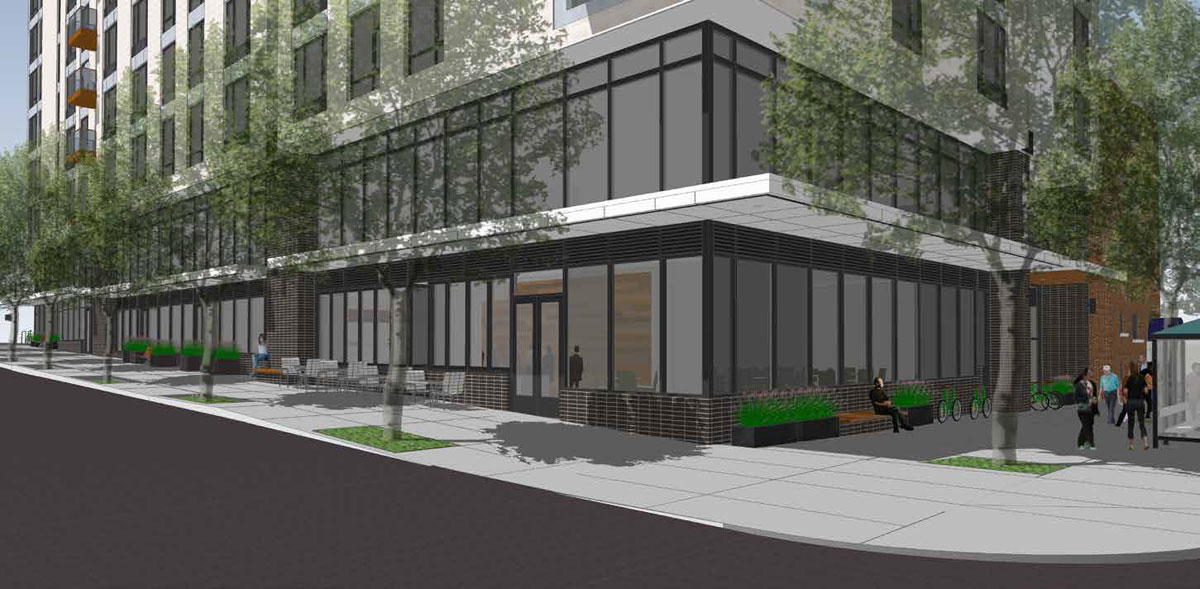 The primary materials are limestone panel on the west, south and east facing facades of the tower, with aluminum metal panel accents. The metal panel becomes the primary material on the north facing facade, with smaller areas of limestone panel at the center bay. A brick masonry veneer will be used at the base of the tower, with inset storefront windows. Metal panel canopies wrap around the corners of the building to provide shelter to pedestrians. The residential units will have vinyl windows.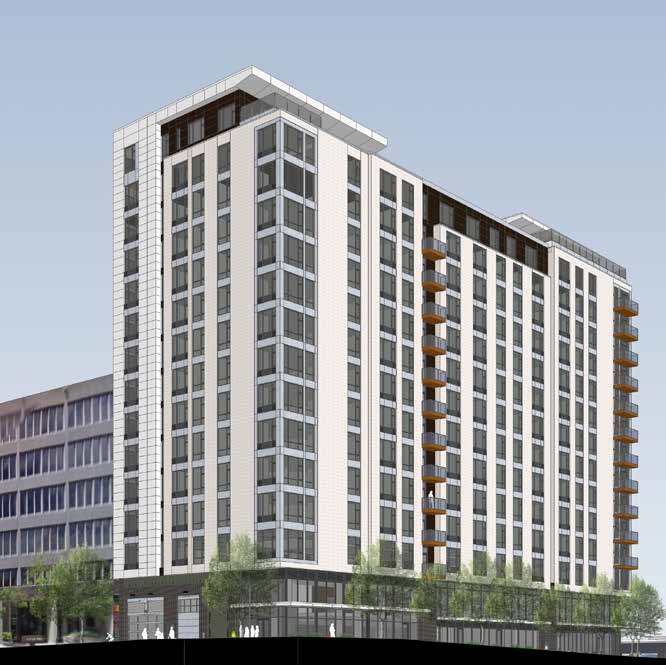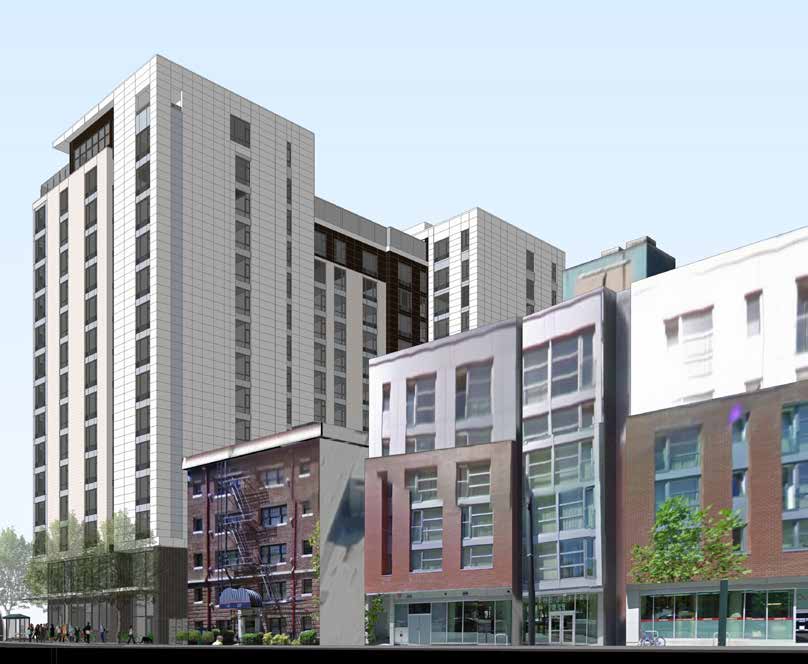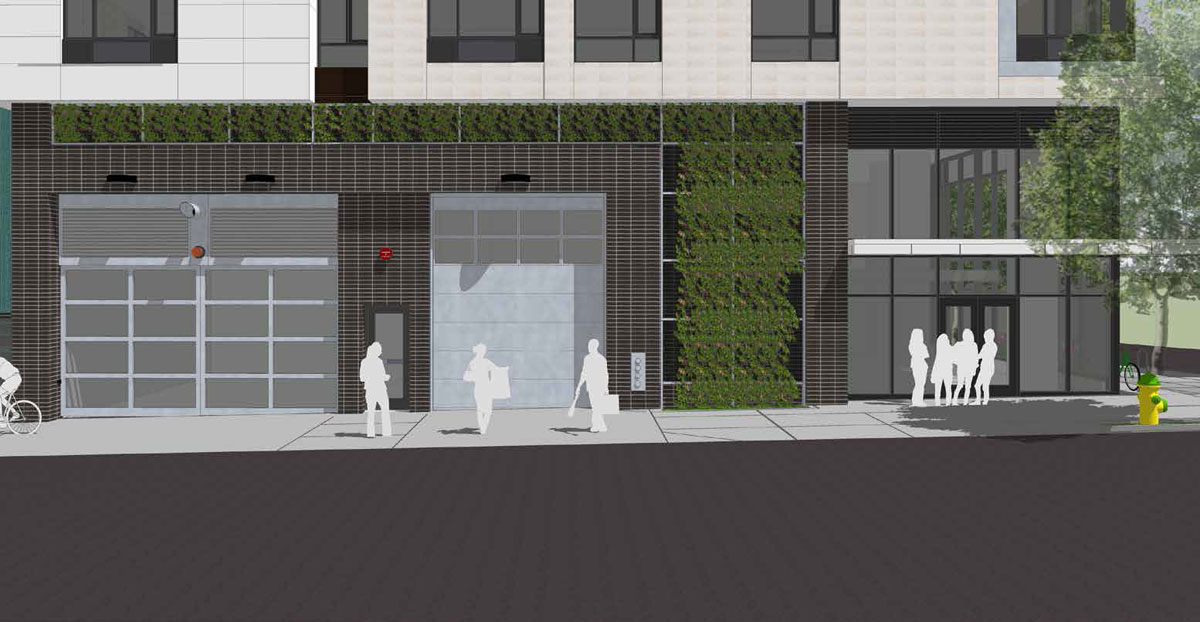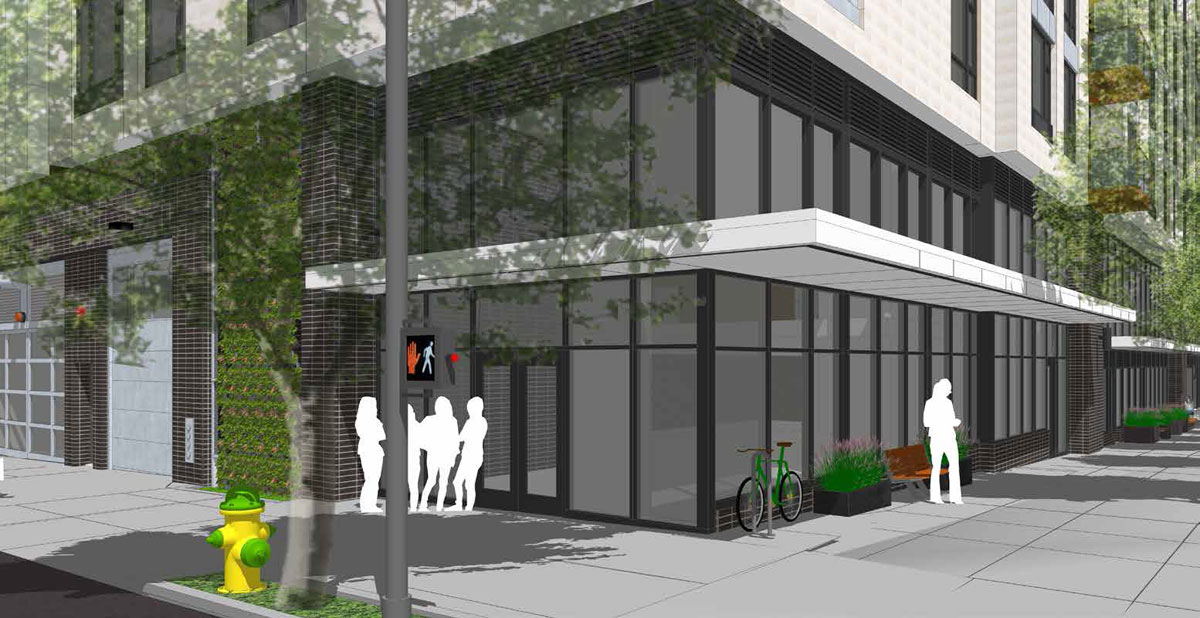 At the southeast corner of the 15th floor a common roof deck and community room will be provided for the use of building residents.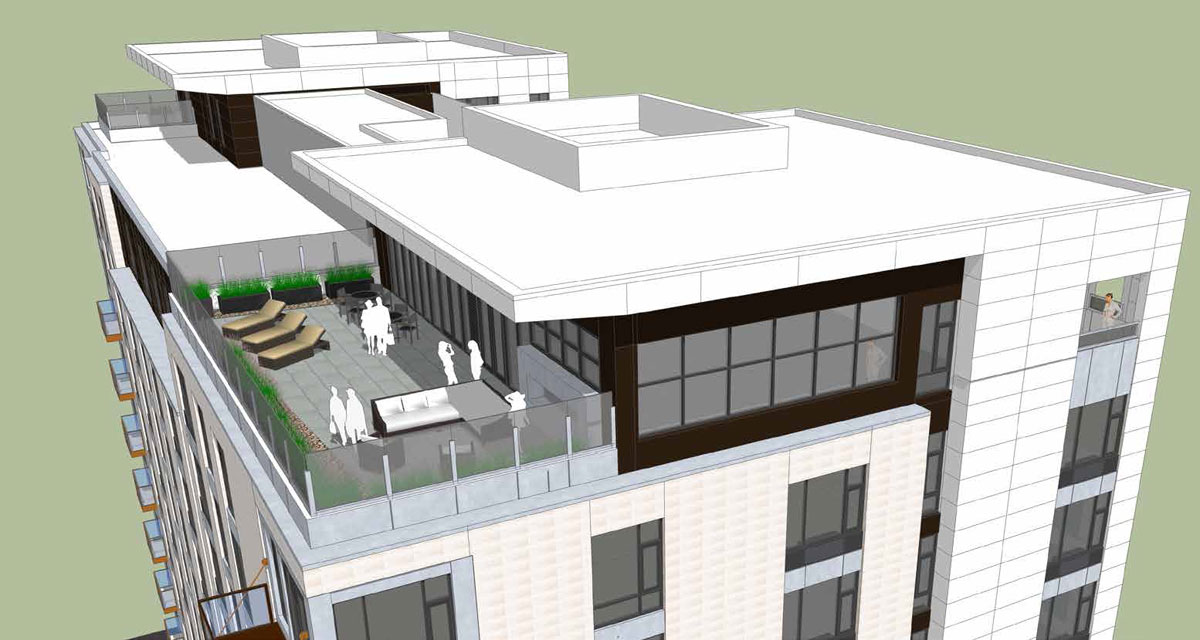 The project was approved through a Type III Design Review in March 2014. In the Final Findings and Decision by the Design Commission [PDF] the project was praised for its coherent composition:
The proposed building presents high quality materials used in an elegant and logical manner, expressing volumetric portions of the building as large individual elements tied together as a coherent package which will allow viewers of the building to appreciate its understated elegance without being overwhelmed by any singular gesture. Staff notes that the original concept for the building is the idea of "Coupling", which staff believes the applicant has articulated with the current design without being too literal with the concept; an approach that has ultimately strengthened the design. The applicant has addressed staff's previous concerns by simplifying the design, providing equitable access for all directly to the sidewalk, and providing a reasonable width for the proposed long-term bicycle parking spaces. Additional details and clarification has also been provided since the January 9th hearing, resolving staff's previous concerns. The design review process exists to promote the conservation, enhancement, and continued vitality of areas of the City with special scenic, architectural, or cultural value. The proposed design meets the approval criteria and therefore warrants approval.
Demolition of the existing buildings began in August 2014. Construction on the Sky3 Apartments started shortly aftewards.
Plans, Sections and Elevations