A new three story classroom building at the International School is scheduled to go before the Design Commission on Thursday. The 15,000 sq ft building will be the school's first permanent new construction building, and will include ten classrooms as well as supporting spaces. The design of the building is by Malum Architects and the landscaping by Place Studio.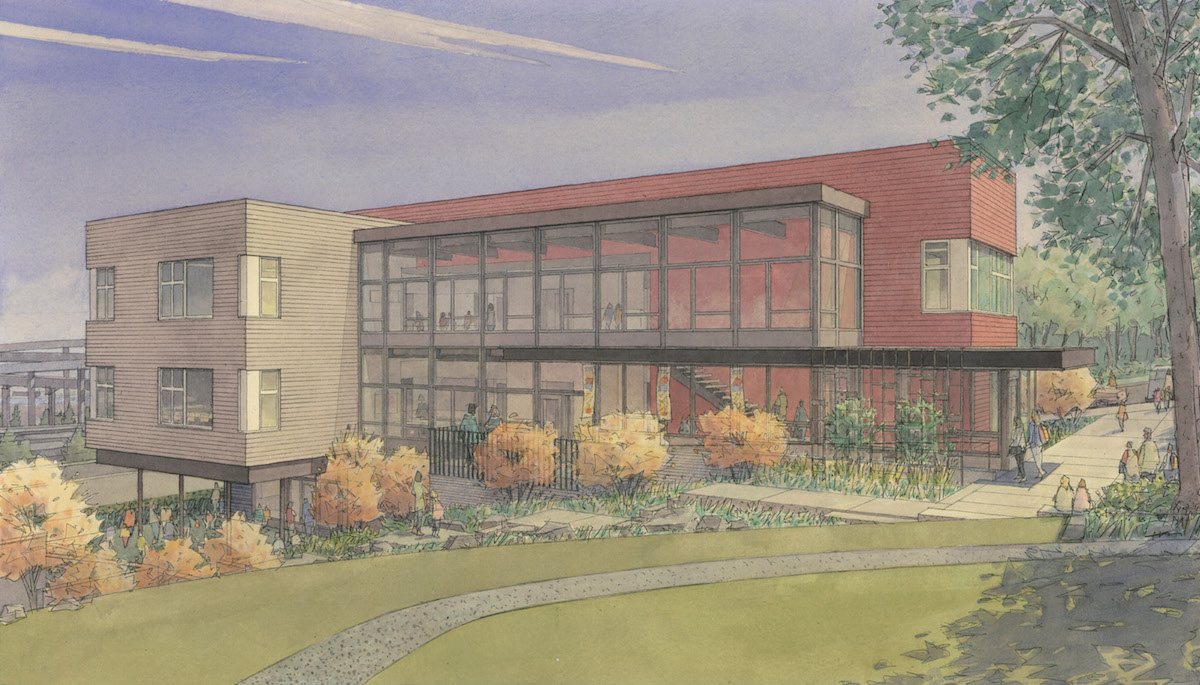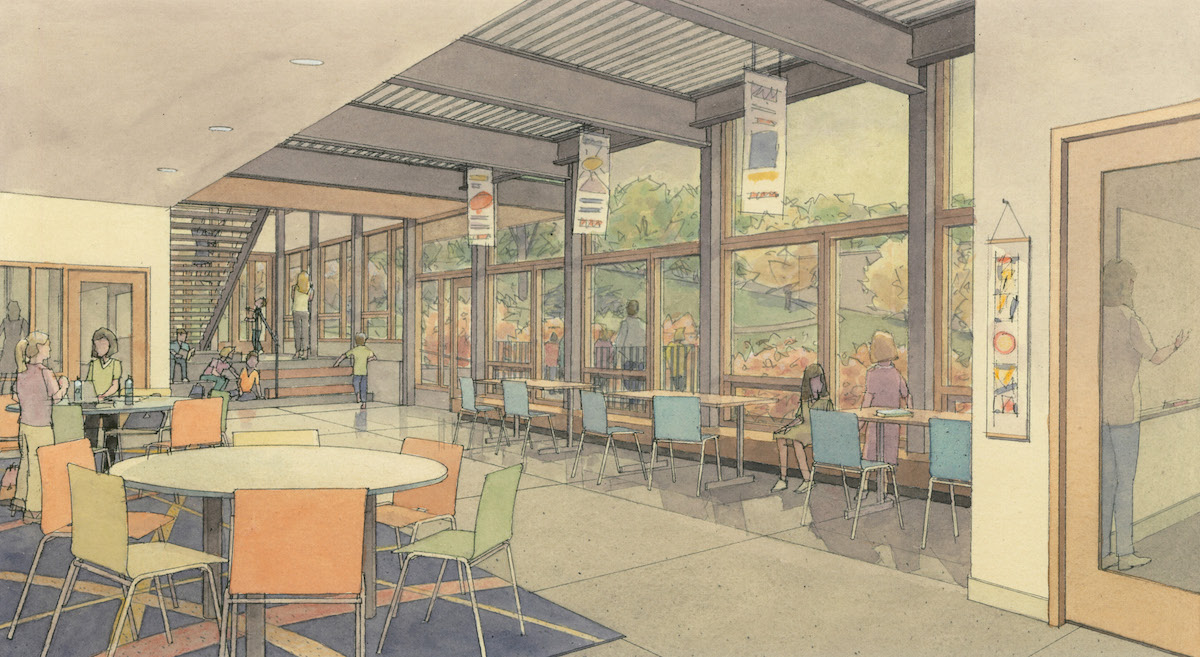 The project site is a steep piece of land at the southern end of Downtown, which slopes approximately 50 feet from west to east. In 2012 Mahlum developed a long-term master plan was developed for the International School, which proposes growing the school campus on a site bound by SW Water Ave, Caruthers St, Naito Parkway and Sherman St. The proposed building will be first new building in the masterplan.
Exterior materials proposed include prefinished ribbed metal in red and light grey, smooth metal panel in light and dark grey and cast in place concrete. Aluminum-clad wood windows are proposed at the public areas, and light grey vinyl windows at the classrooms.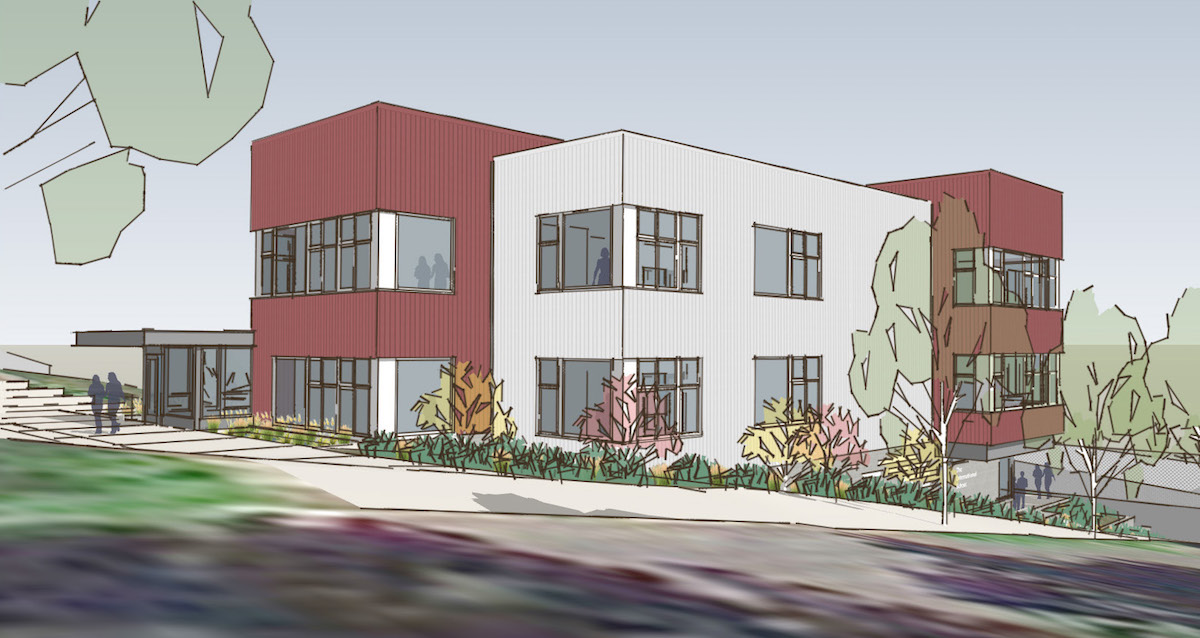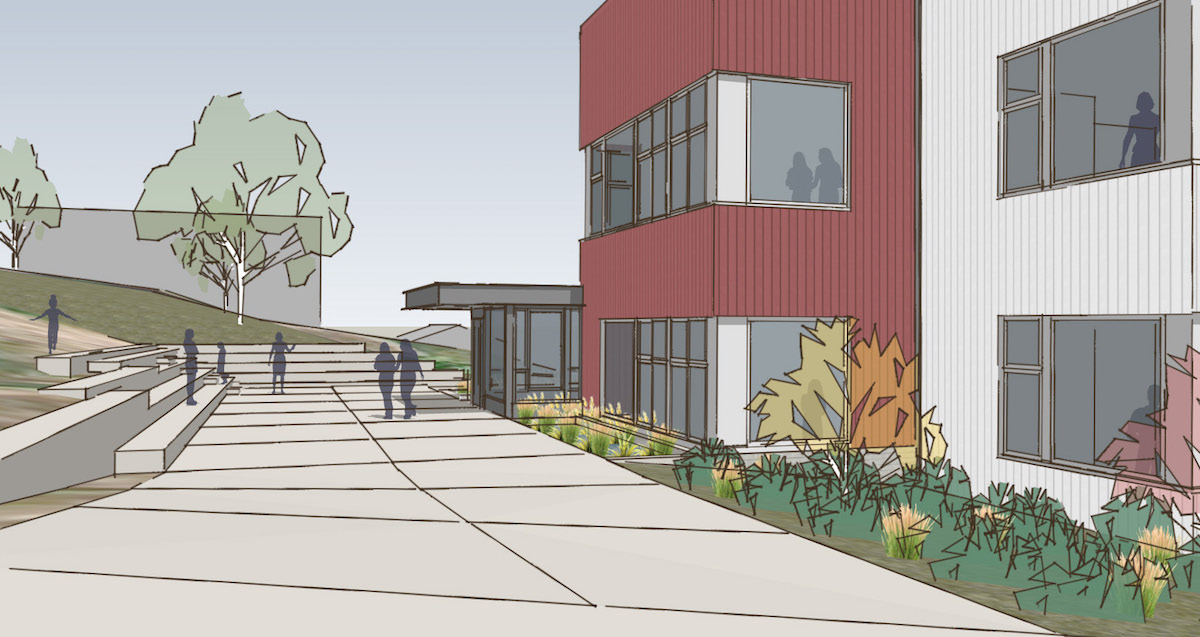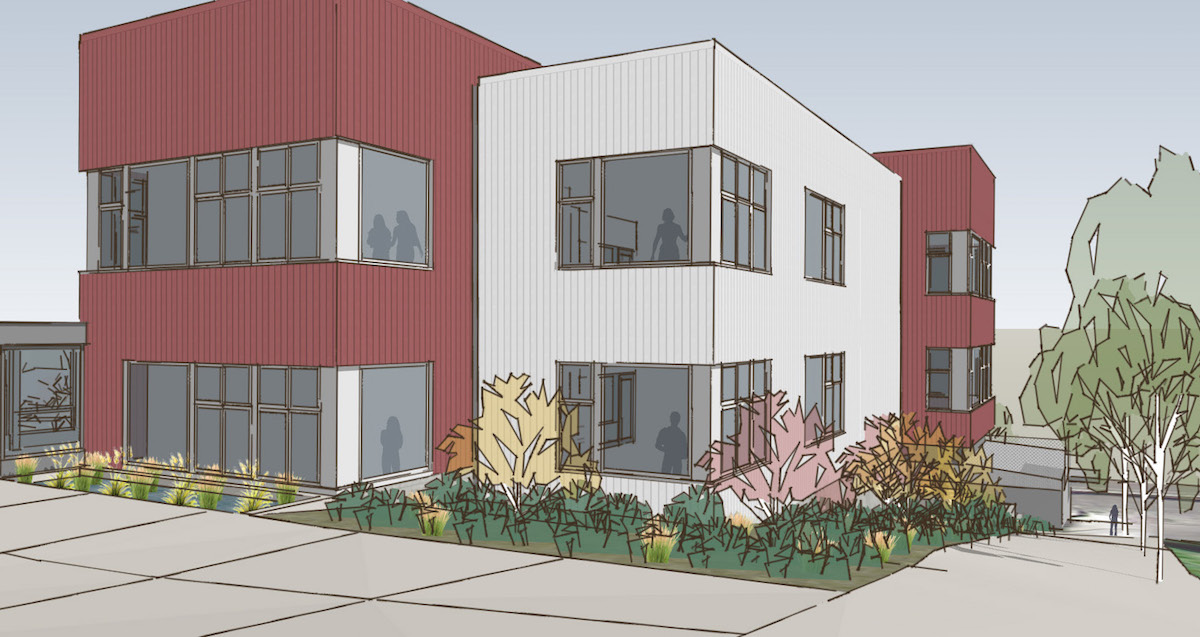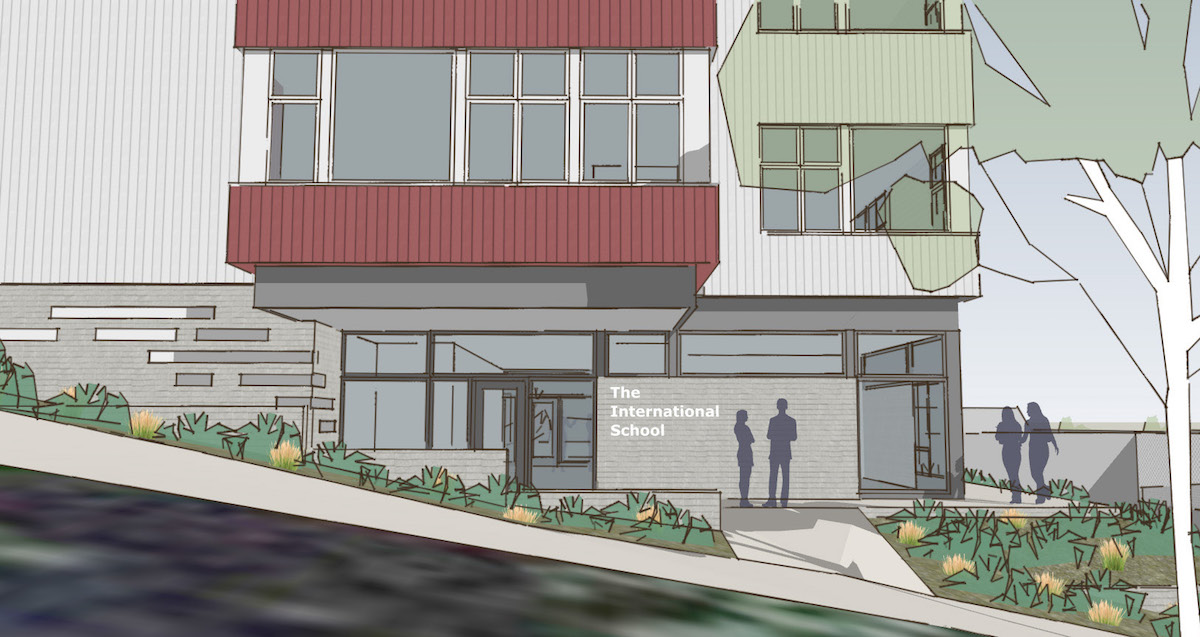 At the north side of the building a series of steps will be built, which will form part of the exterior circulation network of the expanding campus. The so called "Hill Climb" will both link the upper and lower pedestrians paths, and celebrate the presence of rainwater.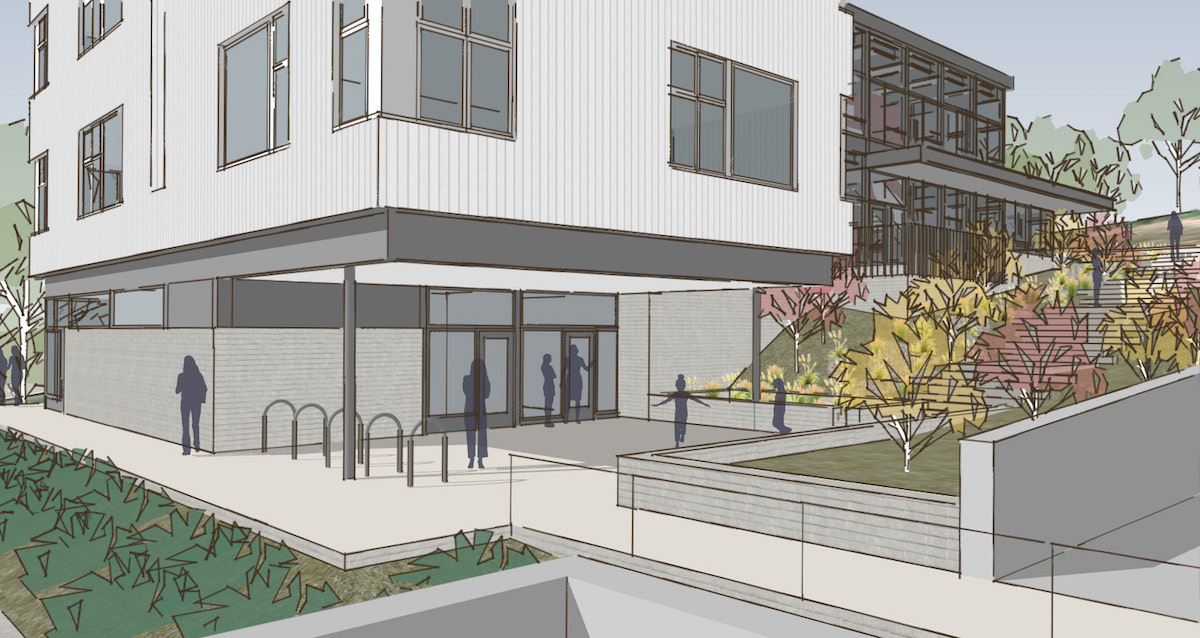 The Design Commission is scheduled to review the proposed expansion of the International School on April 2nd 2015. A Staff Report And Recommendation To The Design Commission [PDF] recommends approval.  Construction is expected to begin in the Summer of 2015, with completion by Fall of 2016.
Plans, Elevations and Sections