Construction is underway on the Market Street Apartments, a six-story residential building in downtown Portland. SERA architects designed the building, along with two other projects on the same city block: the planned 12th & Market Apartments and the under construction 12th & Clay Apartments.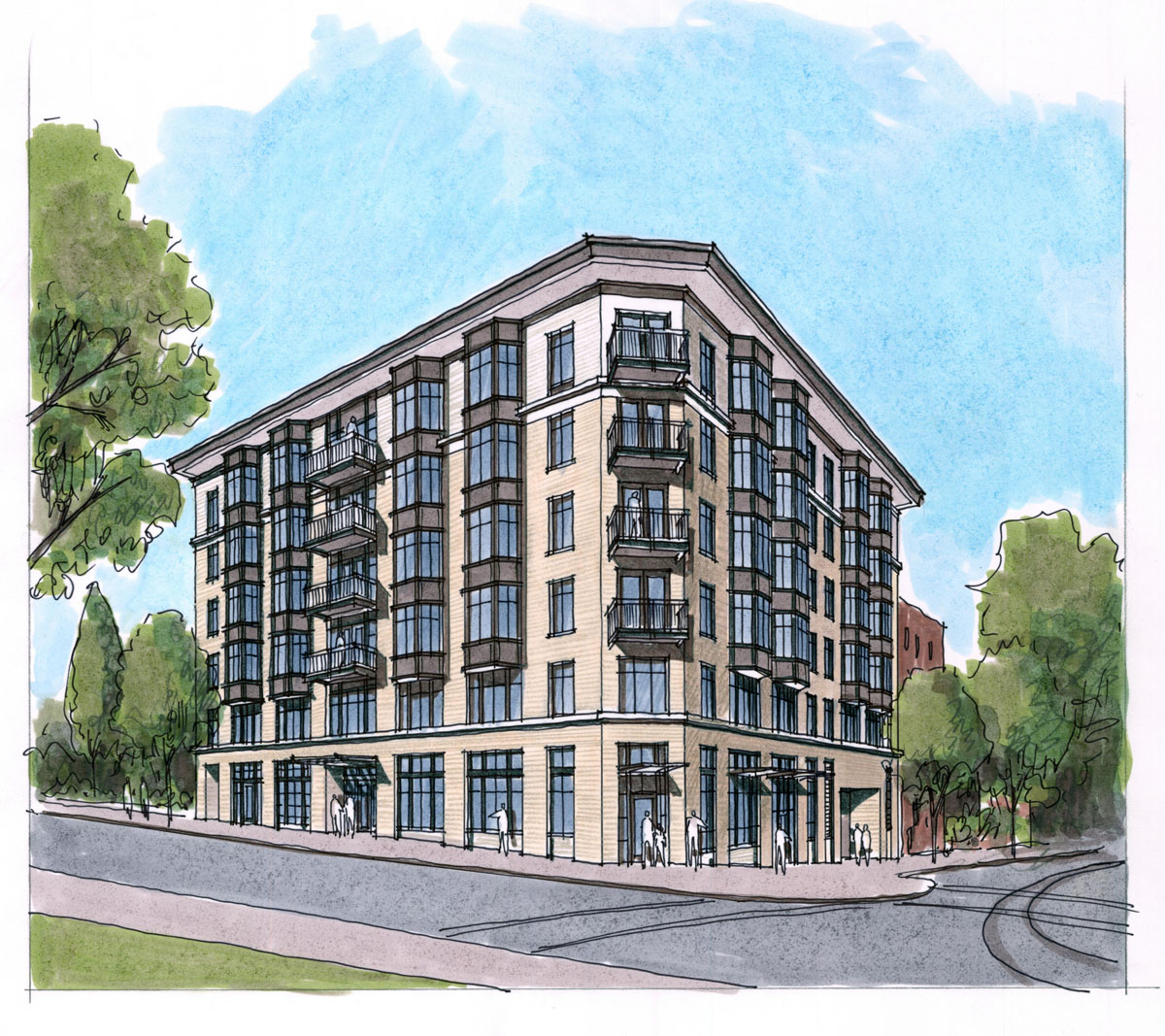 The Market Street Apartments are situated on the northwest corner of SW 11th Ave. and Market St., on a site that was previously used for surface parking.
The building will be a total height of 65 feet, providing 67 residential units, two of which are designated live-work spaces. The building will feature a 2nd-floor courtyard and a rooftop deck. Parking includes 19 spaces of car parking on the ground floor and 124 bike parking spaces.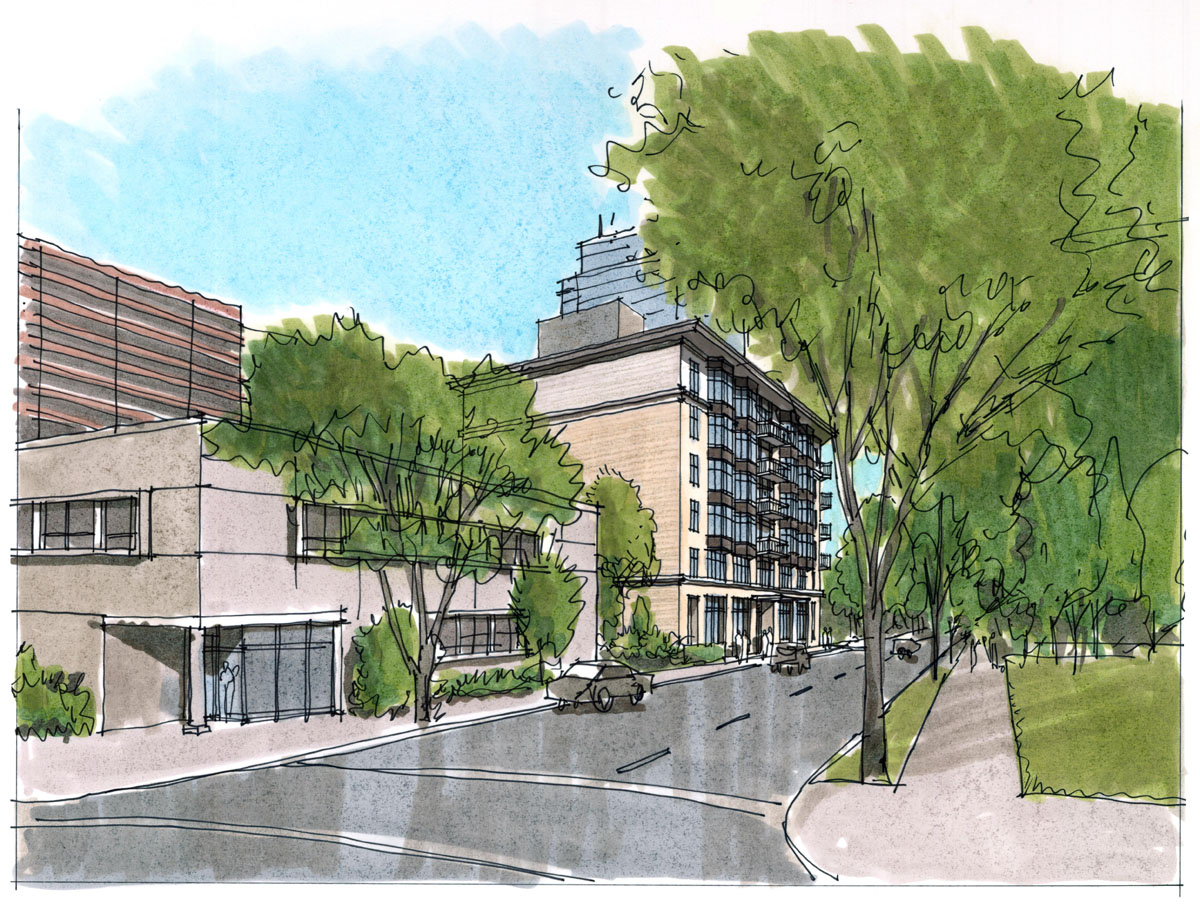 The Design Commission approved the project in September 2014, granting the designers an adjustment to allow for 19 parking spaces instead of the two that would normally be allowed at the ground level, saying the project accomplishes parking in a way that doesn't detract from the design:
The project has successfully contained and limited the parking by using a stacked mechanical system. This allows more spaces devoted to off-street parking and loading while allowing most of the ground floor to be devoted to active uses that engage the pedestrian environment. The portion of the garage exposed on the exterior façade is 24' long and thoughtfully designed with brick and a perforated coil garage door to obscure the vehicle area within. The parking ratio of 1 space per 4 units and the additional bike parking provided (more than 1/3 of the required long term spaces) will still encourage the use of alternative modes of transportation. Overall, the compact parking area the design of the street facades positively influence the urban form of the Central City.
Plans, Elevations and Sections