Design Advice has been offered by the Historic Landmarks Commission to Emerick Architects for a proposed mixed use building at 635 NW 21st Avenue. The 4 story building by Urban Development Partners will include approximately 57 residential units, with a mix of studios, one and two bedroom apartments. 62 car parking spaces would be located in a below grade garage, and 65 bicycle parking spaces would be located in two secure bike rooms. A 10,600 sq ft retail space is proposed at the ground level, which could potentially be divided for multiple tenants.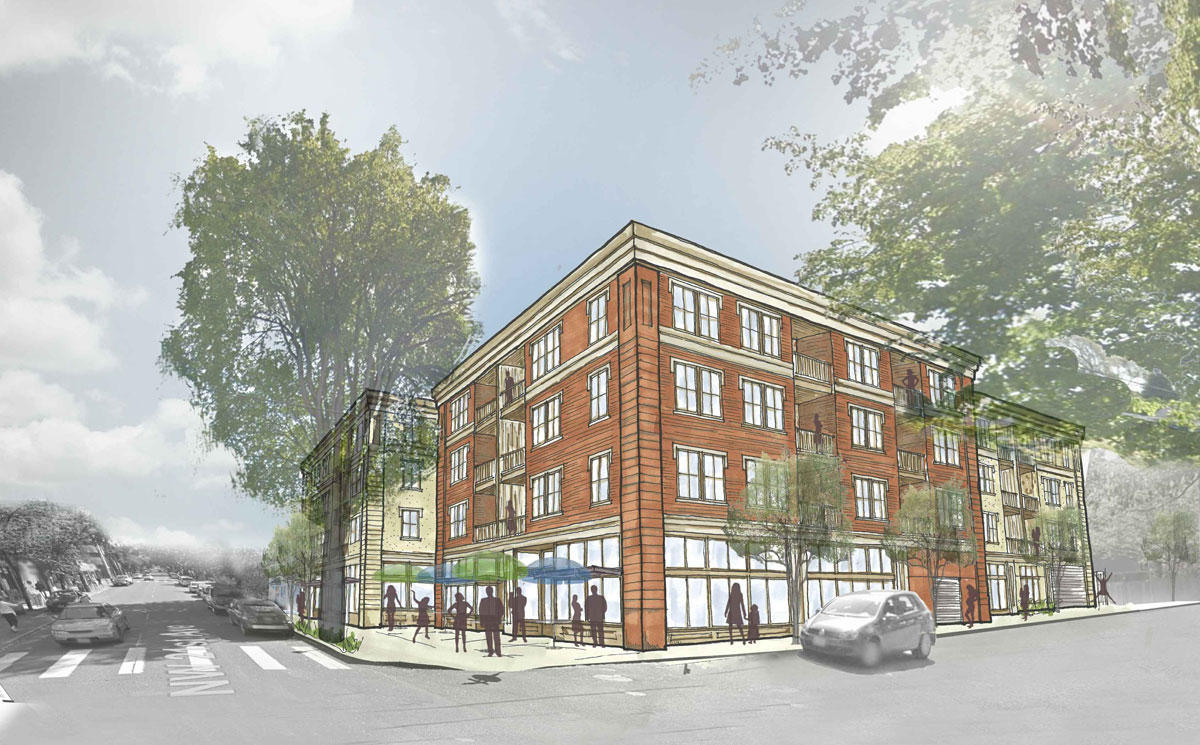 The new building will replace the single story Gypsy Restaurant and Velvet lounge, which closed in February 2014.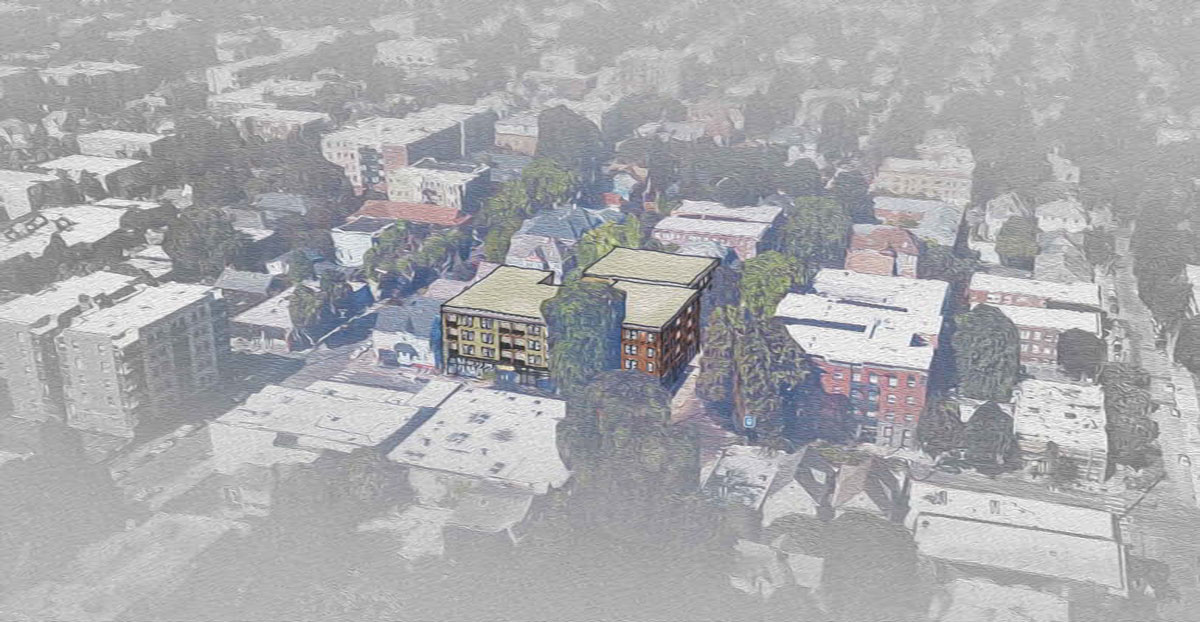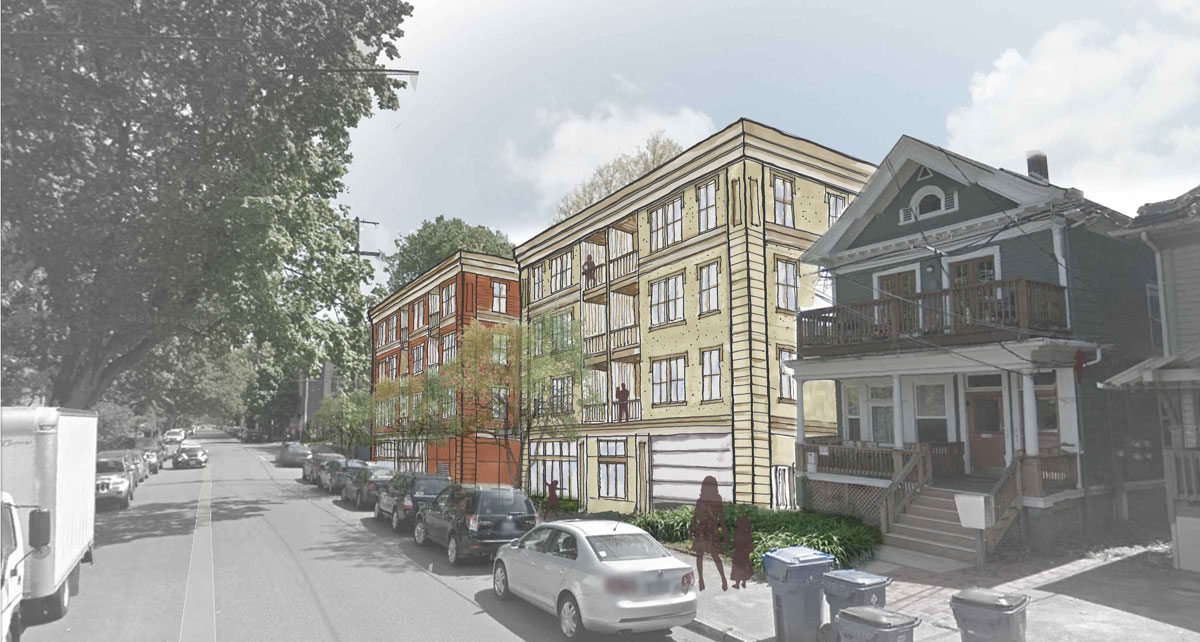 The proposed building is composed of three distinct masses, which step back 15′ at the corner of  NW 21st and Irving to preserve a heritage elm tree. Exterior common spaces for the use of the residents are proposed at each of the three residential floors.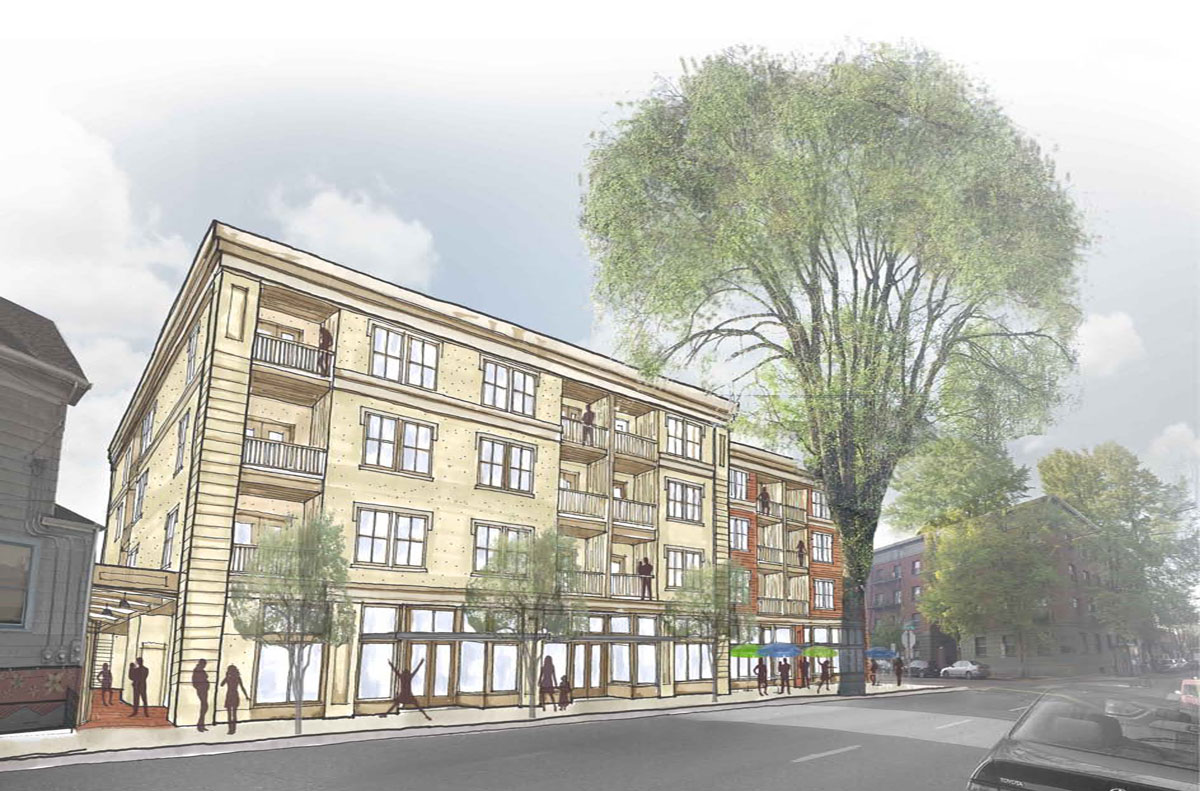 Due to the building's location in the Alphabet Historic District a Type III Historic Resource Review with public hearings before the Historic Landmarks Commission will be required.
Plans and Elevations