A Pre-Application Conference has been scheduled by Urban Development Group to discuss a new building at SE 11th & Burnside. The proposed 7 story building by Vallaster Corl Architects will have 84 residential apartments over ground floor retail and parking for 23 cars. 126 bicycle parking spaces are proposed.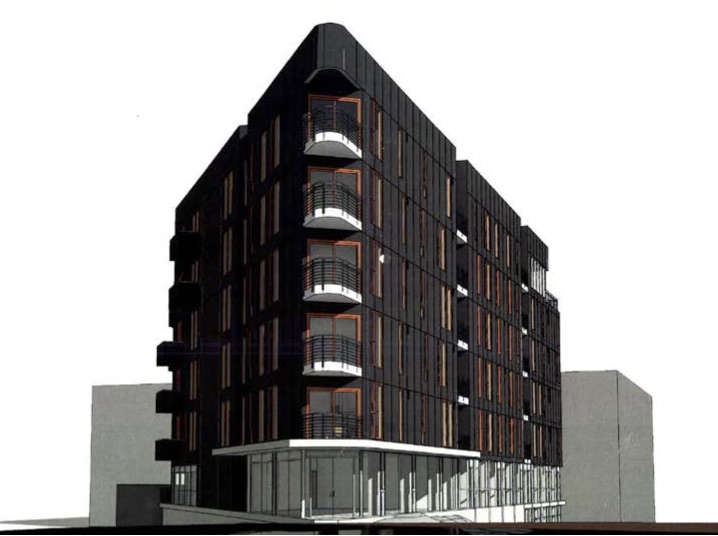 The site for the project is bound by E Burnside, SE 11th Ave and SE Sandy Blvd. A large Clear Channel billboard is currently located on the triangular block. Shown remaining at the southwest corner of the block is a low rise building occupied by Michael's Italian Beef and Sausage Company. Another Vallaster Corl building, the Lower Burnside Lofts, are nearing completion one block to the west.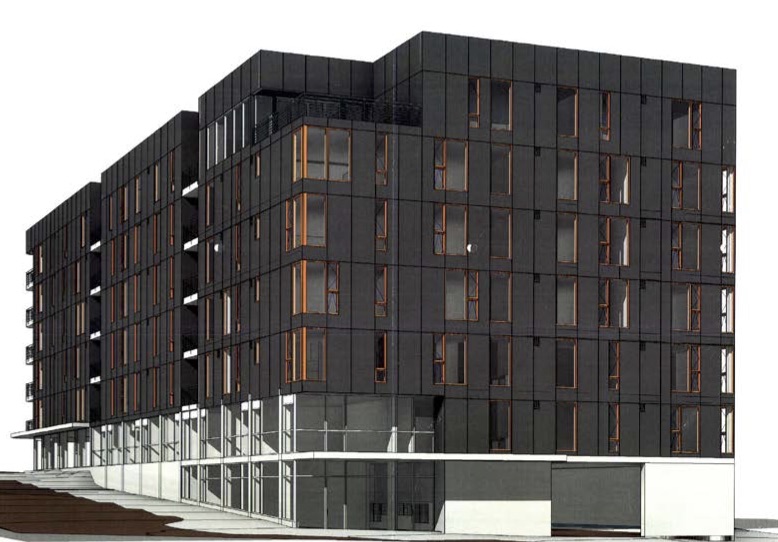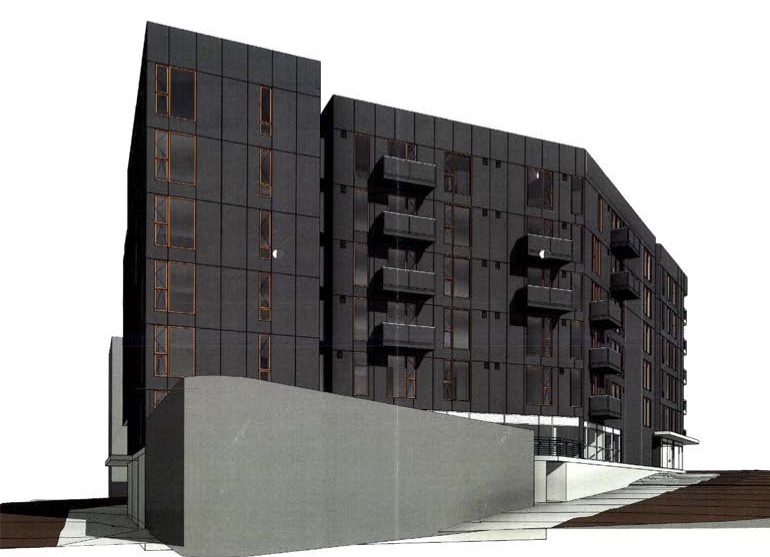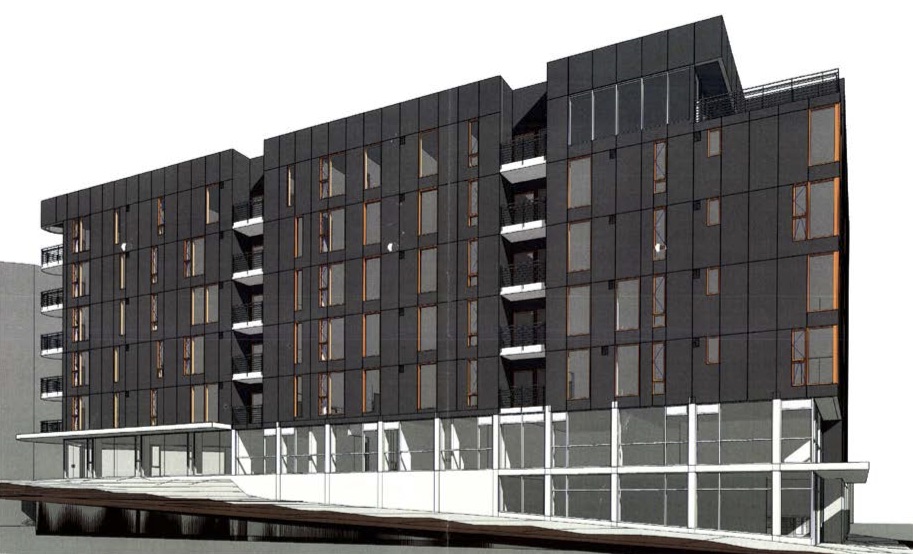 The Pre-Application Conference [PDF] is scheduled for July 2nd 2015 at 10:30 AM. A Design Advice Request for the project has been scheduled, however the date has not yet been published. The project will be required to go through a Type III Design Review with hearings before the Design Commission.
Plans