ZRZ Realty is moving forward with two office buildings on Blocks 4 and 6 of the Zidell Yards in South Waterfront. A Pre-Application Conference has been scheduled by GBD Architects, who are working with Lever Architecture on the design of the proposed buildings. The buildings will be amongst the first to go ahead under a development agreement between the Zidell family and the City of Portland, which could see the public invest $23.8 million towards for parks, roads and other improvements. A separate Pre-Application Conference was held earlier in the year to discuss a new apartment building on Zidell Block 1.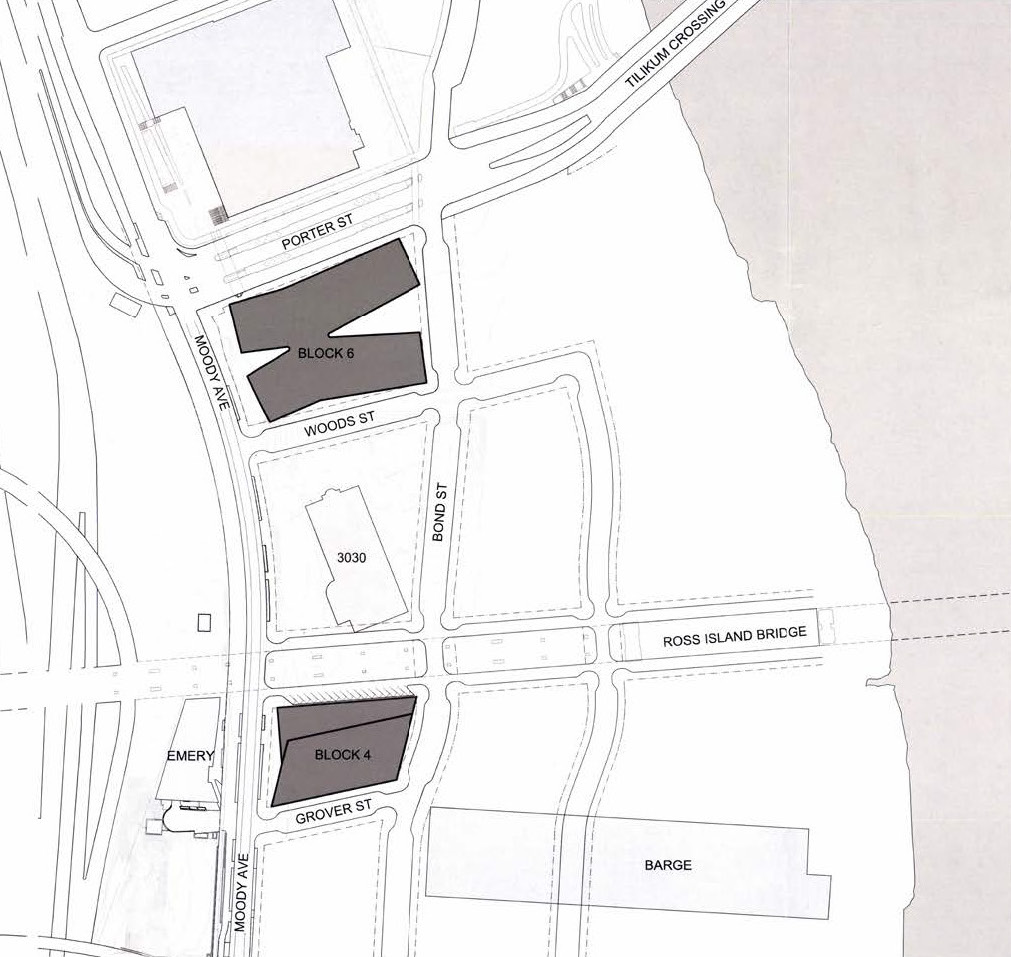 Block 4 is planned for a parcel directly opposite to the Emery, Zidell's first development project. The typical office floor plate is arranged as a parallelogram, which then expands at the ground level. Two and a half levels of below grade parking are shown, accessed from the future SW Grover St.
Block 6 is planned for a parcel immediately south of the approach to the Tilikum Crossing. The five story building has a butterfly shaped plan, with two wings of office accommodation separated by a link bridge. The ground floor plans shows retail spaces facing onto SW Moody Ave and SW Porter St, as well as the future SW Woods St and SW Bond Ave. One level of below grade parking is shown, accessed from SW Woods St. Bicycle parking is shown at the ground floor.
The Pre-Application Conference [PDF] for both buildings has been scheduled for August 4th 2015, and the Design Commission is currently scheduled to offer advice on September 24th. A Type III Design Review with hearings before the Design Commission will be required for the buildings.
Plans and Sections