Construction has started on the Concordia Student Housing in the Vernon neighborhood of NE Portland. The project by Works Partnership for developer Urban Design + Partners will be used as residential dorms for students of Concordia University, located a 20 minute walk away. It will include 34 residential units, split between 14 studios, 15 one bedroom units and 6 two bedroom units. 9 car parking spaces will be provided in a tuck under parking area, and 44 long term bicycle parking spaces will be provided in a secure bike room as well as in the units.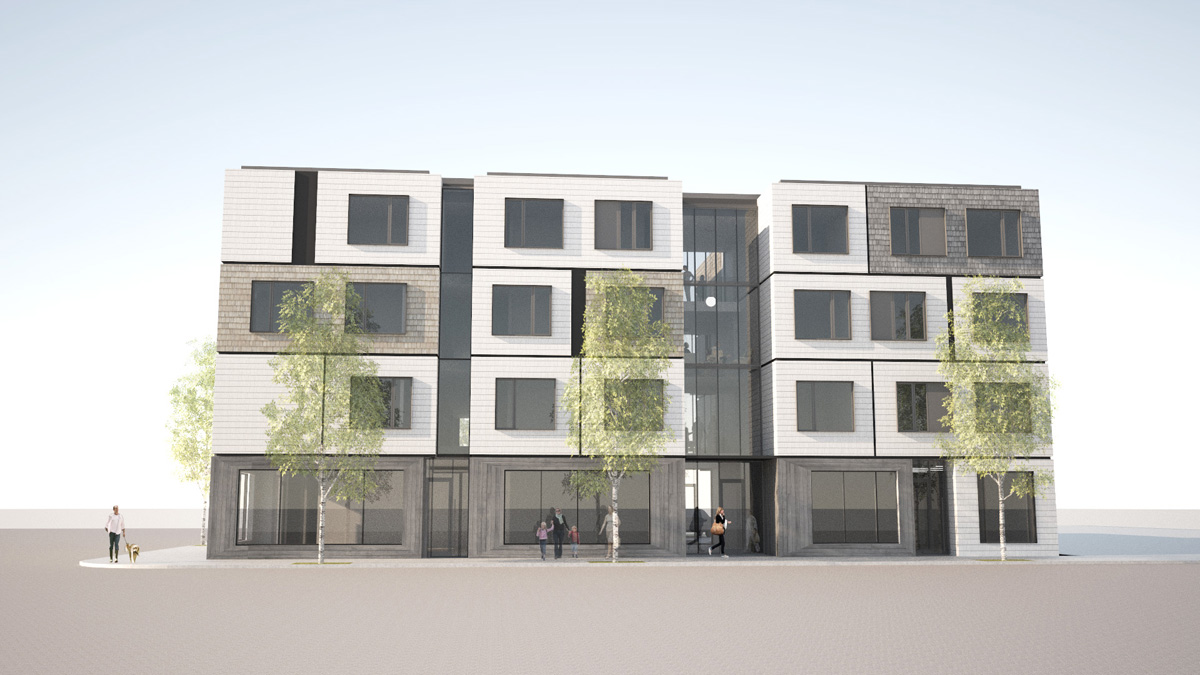 The project is located on a corner lot at NE 17th Ave and Killingsworth St, which was used a parking lot for the former Killingsworth Market, located on an adjacent parcel. The adjoining parcel is in the same ownership, and the floor plans for the Concordia Student Housing have been designed to allow for a future expansion of the building.
The primary cladding material for the 4 story building will be a fiber cement shingle, with varying colors. The shingles will continue into the interior at a glazed bridge that links the two main volumes of the project. Wood siding will be used at the ground floor to form a frame around the storefront window systems.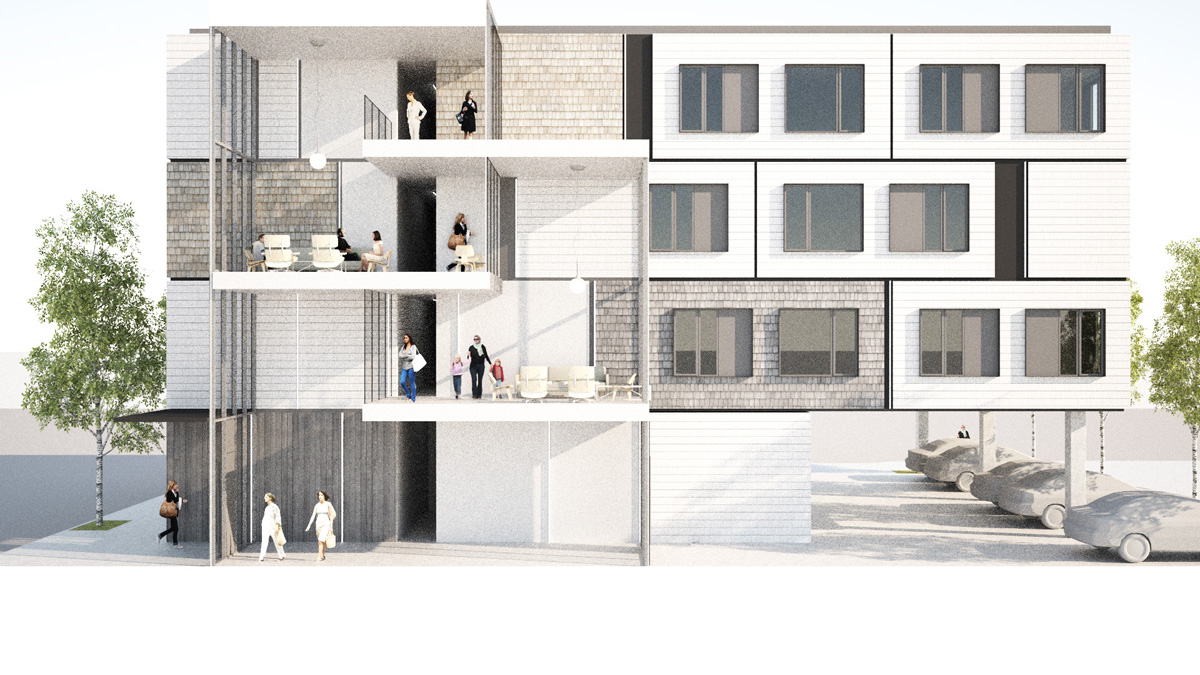 At the ground level the project will include 2,765 sq ft of retail space fronting on NE Killingsworth St, split into two units.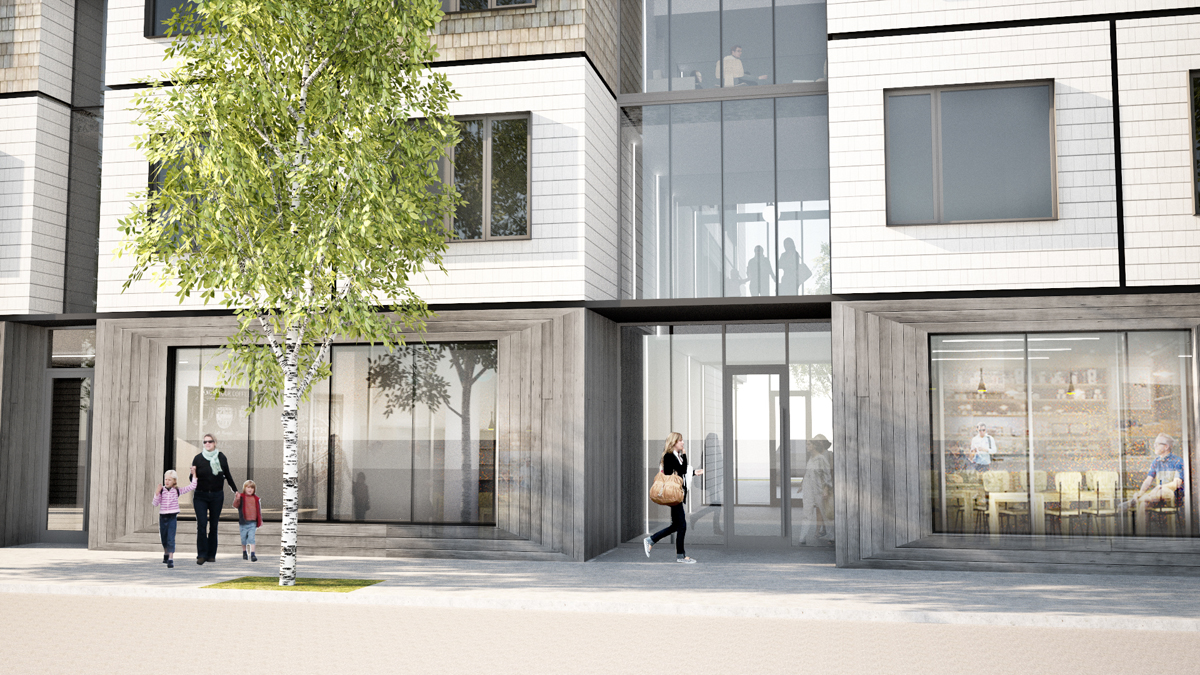 The project is not located in an area with a Design Overlay, and therefore did not go through Design Review. A building permit for the Concordia Student Housing was issued in July 2015.
Plans