The Historic Landmarks Commission has approved a proposed apartment building by Koz Development, on SW Yamhill St in Goose Hollow. The three story plus basement building will contain 30 apartments with mezzanine sleeping lofts, averaging approximately 300 sq ft each. The developer intends to reserve 6 of the units in the building (20% of the total units) for people earning less than 60% of area Median Family Income. No car parking is proposed. 37 long term bicycle parking spaces will be provided in a secure bike room.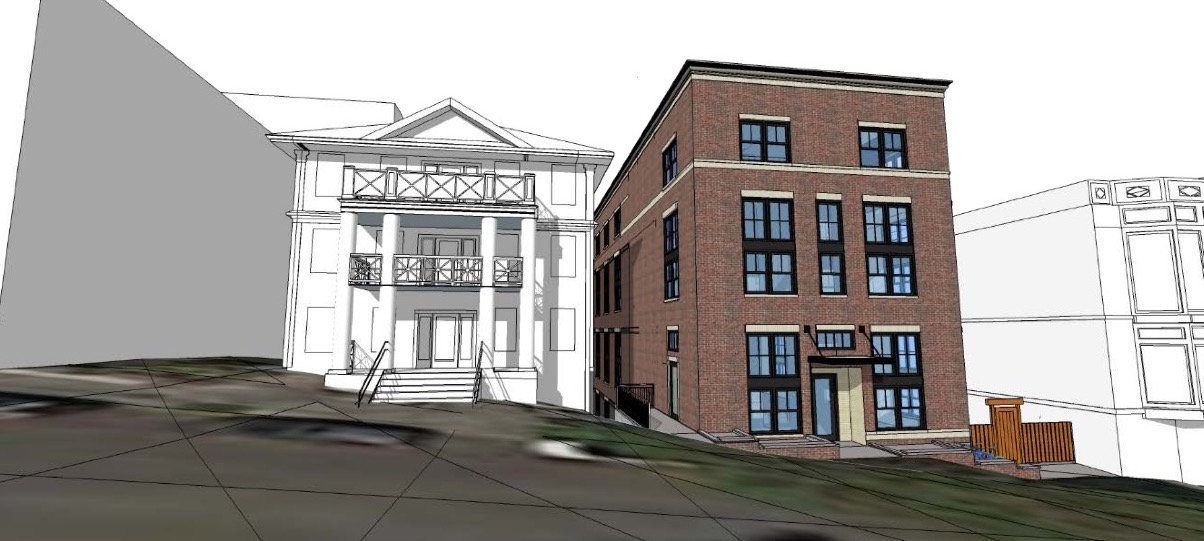 The site for the building is a vacant lot in the King's Hill Historic District, located between 2161 and 2167 SW Yamhill St. The three story stucco building to the east at 2161 SW Yamhill St designed by A.E. Doyle, a prolific architect who also designed the Multnomah County Central Library, the Meier & Frank Building (now Macy's) and the Benson Hotel.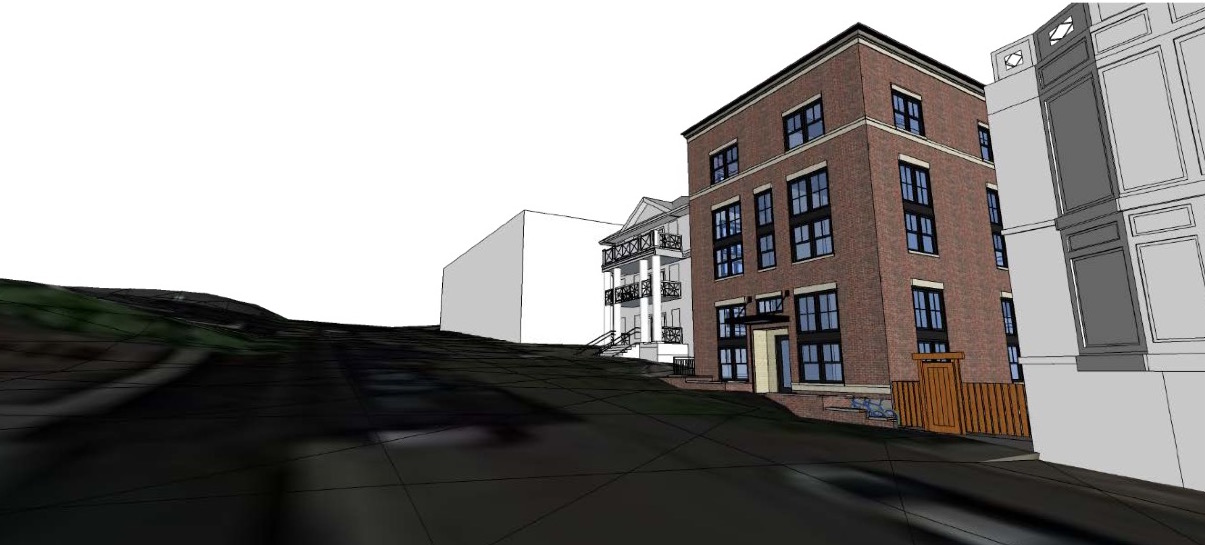 Materials proposed for the building include red and blond brick, tinted stucco, fiberglass clad windows, black powder coated steel canopy, and metal cornice.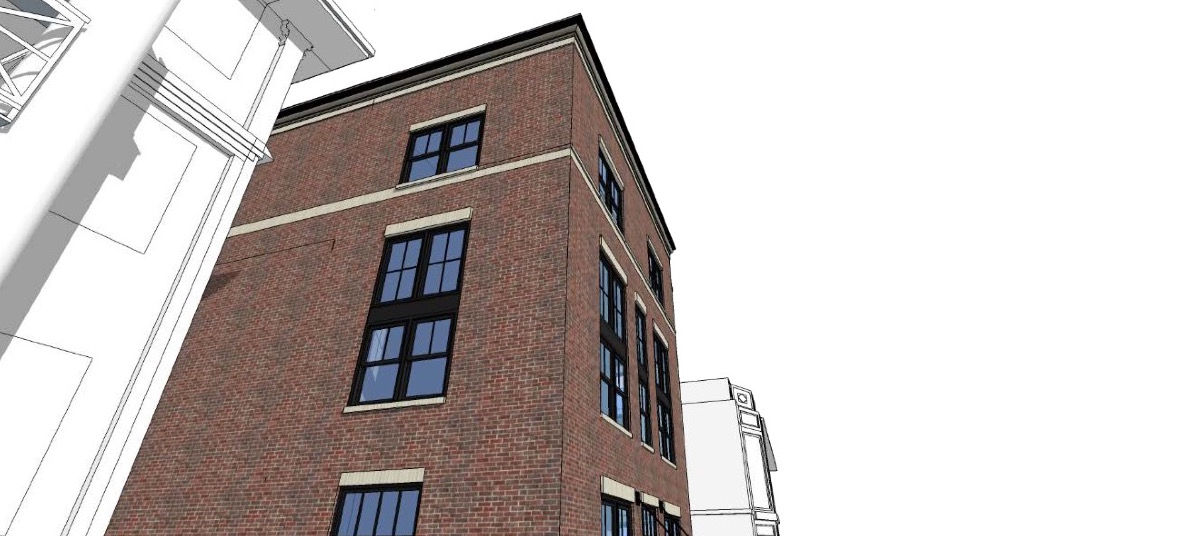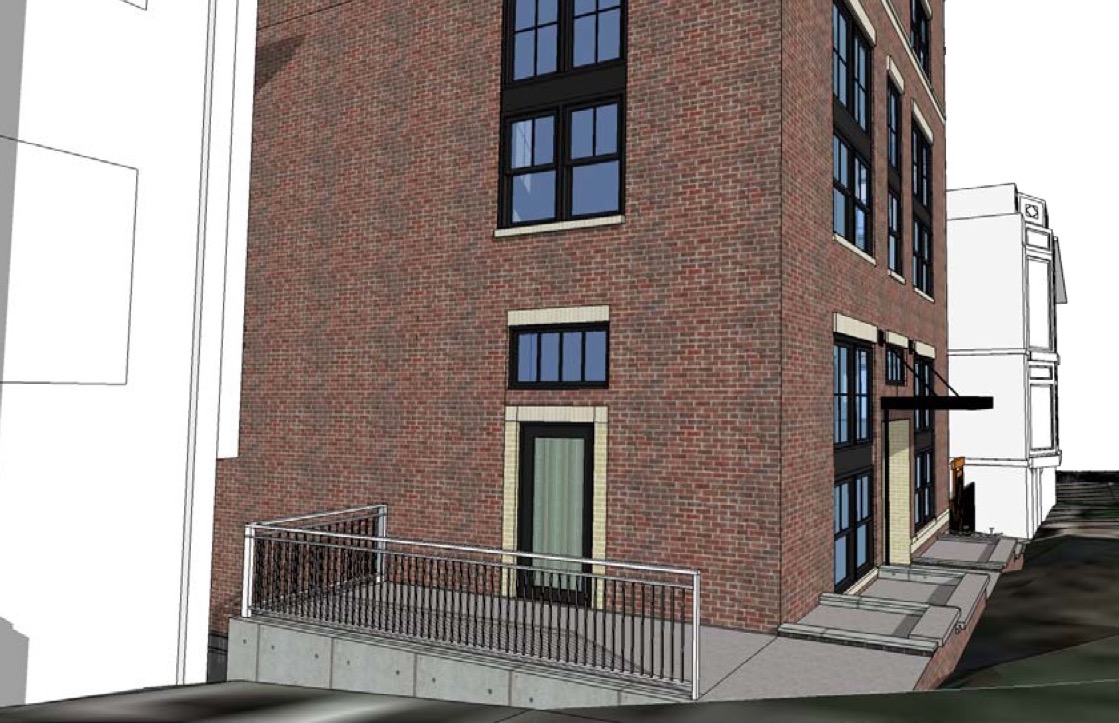 The SW Yamhill Apartments had two Design Advice sessions in front Historic Landmarks Commission in early 2015. The project then returned for approval through the Historic Resource Review process in 2016, with hearings held on March 14th, April 11th and April 25th. The project was approved at the third and final hearing. The Final Findings and Decision By The Historic Landmarks Commission [PDF] concluded that the project is "contemporary but compatible" and would not compromise the Historic District:
The applicant has responded to staff and Commission's previous concerns by revising the color of the brick, adding additional detailing and simple embellishment to the design, and eliminating the rooftop deck and gabled penthouse roof. The proposed design is contemporary but compatible with the architectural character of the district. The purpose of the Historic Resource Review process is to ensure that additions, new construction, and exterior alterations to historic resources do not compromise their ability to convey historic significance. This proposal meets the applicable Historic Resource Review criteria and Modification criteria and therefore warrants approval.
Building permits will need to be obtained before construction can begin.
Drawings