The Historic Landmarks Commission has approved the Seven Corners Community Collaborative, a four story office building with ground floor retail. The building will serve as the new headquarters for Community Vision, Inc., a non profit that helps people with disabilities to live independently in their homes. According to an article published in The Oregonian  last year the building will be a showcase for accessible construction, with features that include ensuring that "rooms and corridors… be oriented and painted so people with impaired sight will be able to navigate more easily."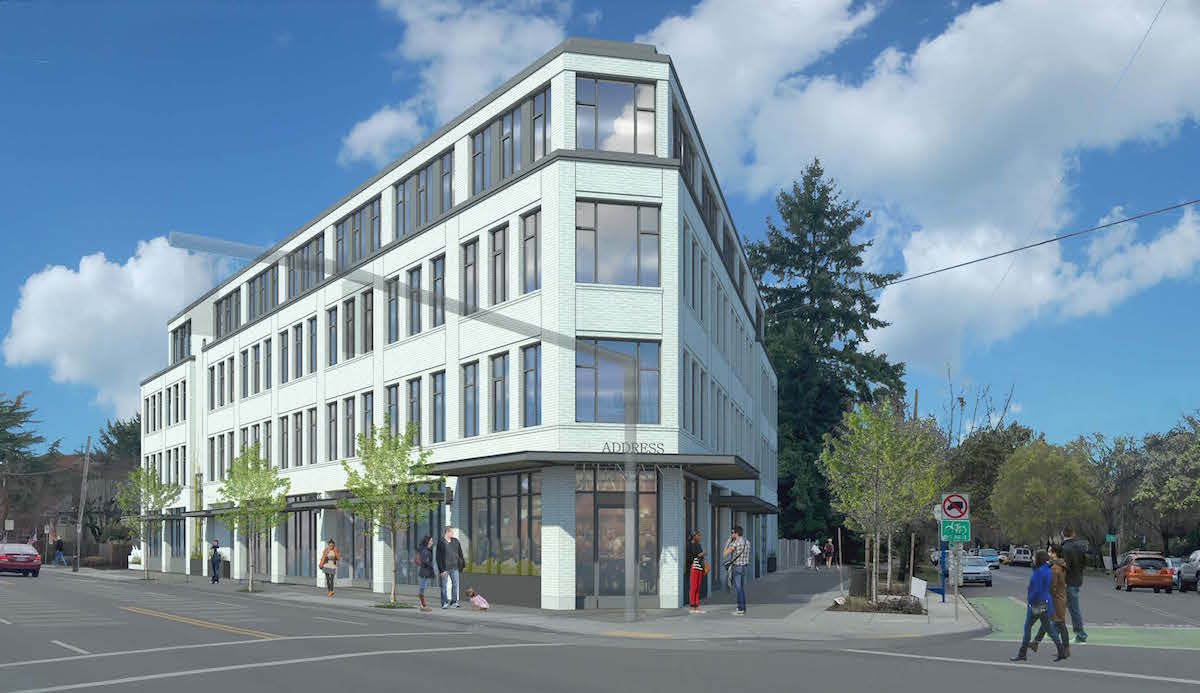 The site at 1949 SE Division St is located in the Ladds Addition Historic District, and is currently vacant. The triangular parcel is formed by the intersection of the Ladds Addition grid and the typical Portland grid, which are offset from each other by 45 degrees. A four story condo building with 27 units proposed for the site was approved by the Historic Landmarks Commission in 2007, but was never built.
The four story building largely fills the triangular site, with the exception of a setback from the adjacent residential structures to the northwest. At the fourth floor the building is set futher back, allowing for a small roof at the corner of SE Division and Tamarack Alley.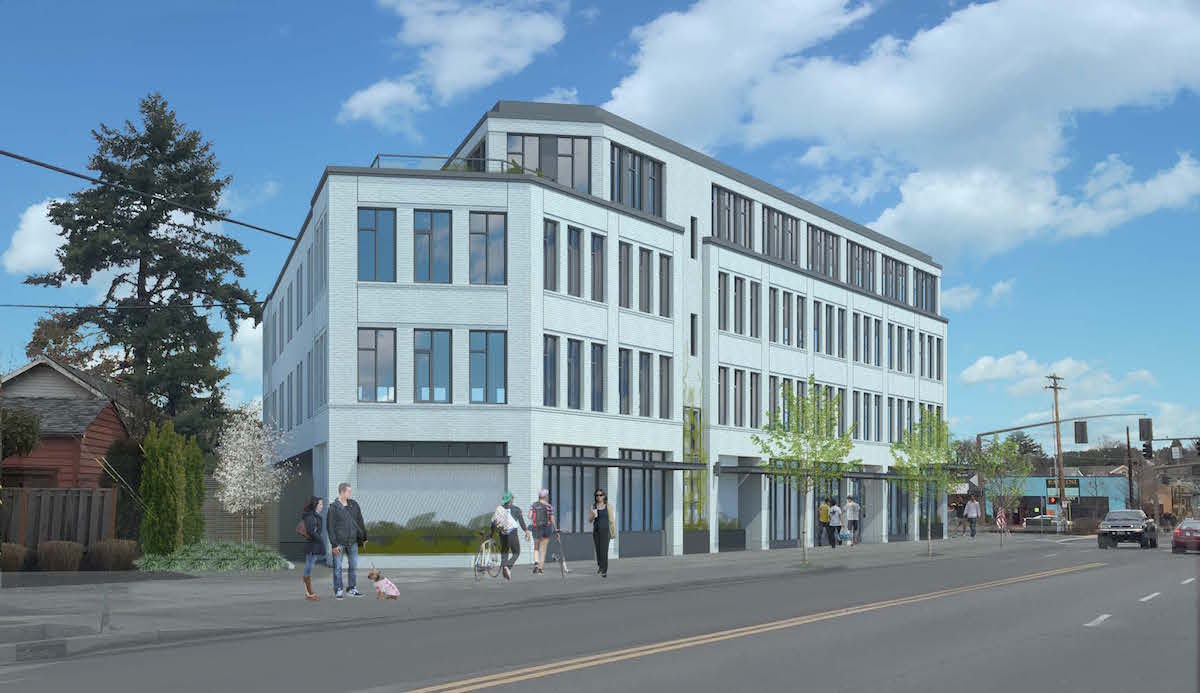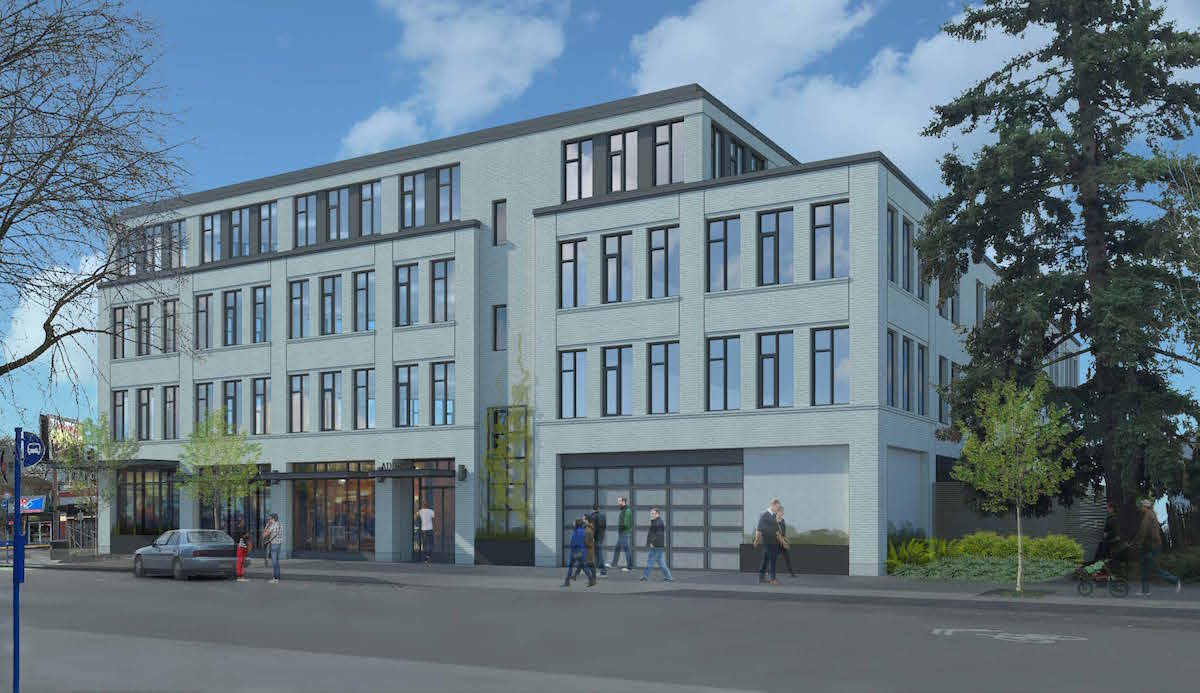 Exterior materials for the Seven Corners Community Collaborative include brick, stucco, metal panels, aluminum storefront and window systems, and steel framed awnings with wood soffits.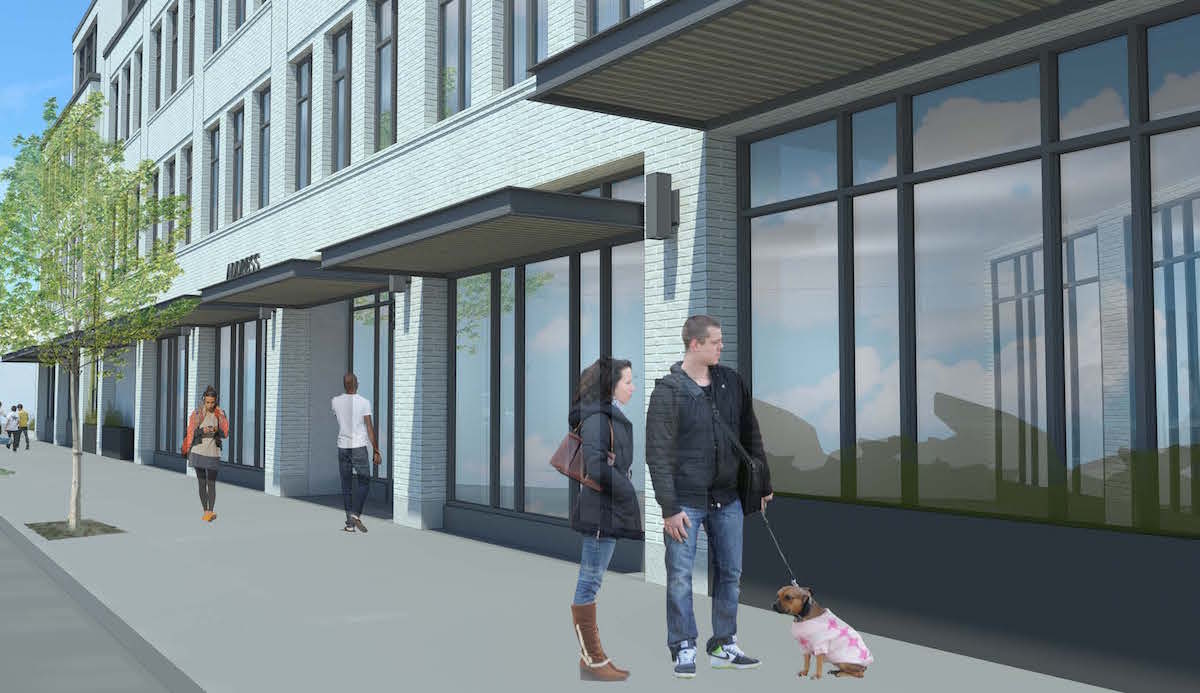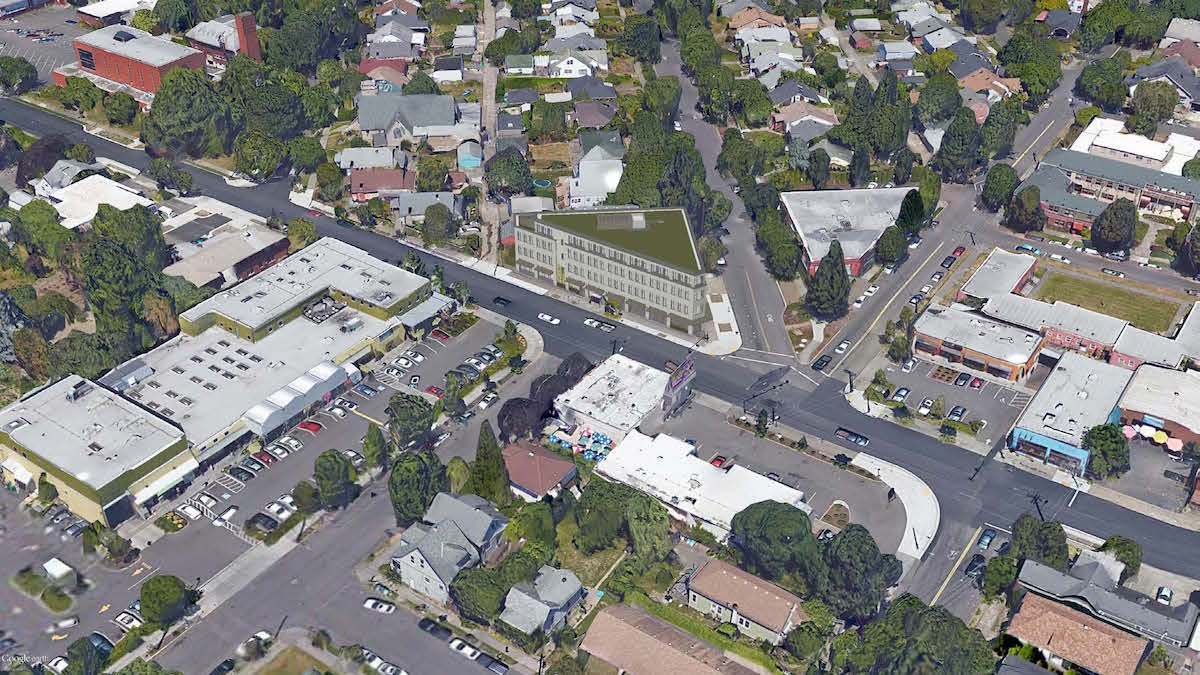 The project was previously went in front of the Historic Landmarks Commission for Design Advice in November 2015, at which time the building had a more contemporary expression. It was approved at its second Historic Resource Review hearing, held on July 25th 2016. Commissioners Minor, Carlson, Roman and Solimano voted to approve the project, noting that the project had improved significantly since it was first presented to them. Commissioners Engeman and Ranzetta voted against the project, citing concerns about the height and scale of the building. In conclusions to the Final Findings And Decision By The Landmarks Commission [PDF] the "straightforward and modest" project was found to be a "positive contribution" to the historic district:
The historic resource review process promotes the conservation, enhancement, and continued vitality of areas of the City with special historic, scenic, architectural, or cultural value. The proposed design has evolved significantly from Design Advice Request hearing, and has further responded to the Commission's comments from the first hearing. The overall design and quality of the project is straightforward and modest, and although the massing is greater than the majority of the structures in district, the stepped back fourth floor design has endeavored to reduce the apparent massing of the proposal. This proposal utilizes high quality materials and subtle detailing, and will be positive contribution to the Ladd's Addition Historic District, as well as the Seven Corners commercial area.
Building permits are currently under review for the project.
Drawings