A first Design Review hearing has been held for the Modera Davis, a 12 story mixed used building by SERA Architects for Mill Creek Residential Trust. The building will include 204 apartments and 7,600 sq ft of ground floor retail. A below grade parking garage will provide 145 vehicular parking spaces and 308 long term bicycle parking spaces. At the 12th floor the building will include four residential units, each of which would have private terraces at the corners. The 12th floor will also be home to the building's amenity features, including a fitness room, club room, dog lounge, dining room and three large exterior terraces.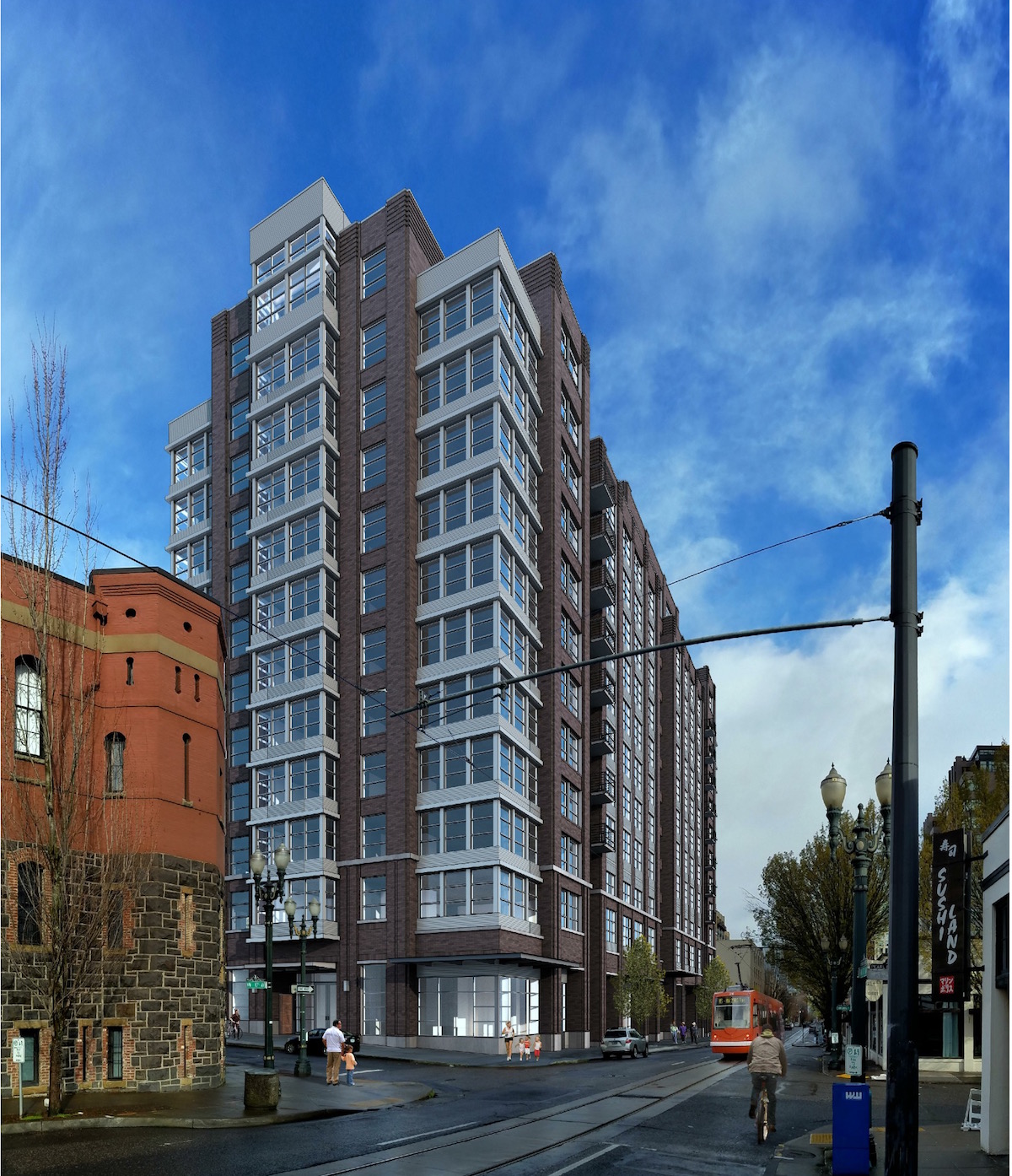 The site for the proposed building is the eastern half of the Pearl District block bound by NW 10th Ave, Davis St, 11th Ave and Everett St. The site includes four buildings, built between 1919 and 1941. Although none of the buildings are listed on the National Register of Historic Places, the buildings at 201 NW 10th Ave (designed by Morris H. Whitehouse) and 229 NW 10th Ave were ranked during the 1984 Historic Resource Inventory as potentially eligible for listing on the National Register as part of a Historic District. The building at 221 NW 10th Ave is currently home to jazz bar Jimmy Mak's, which will be relocating to make way for the development.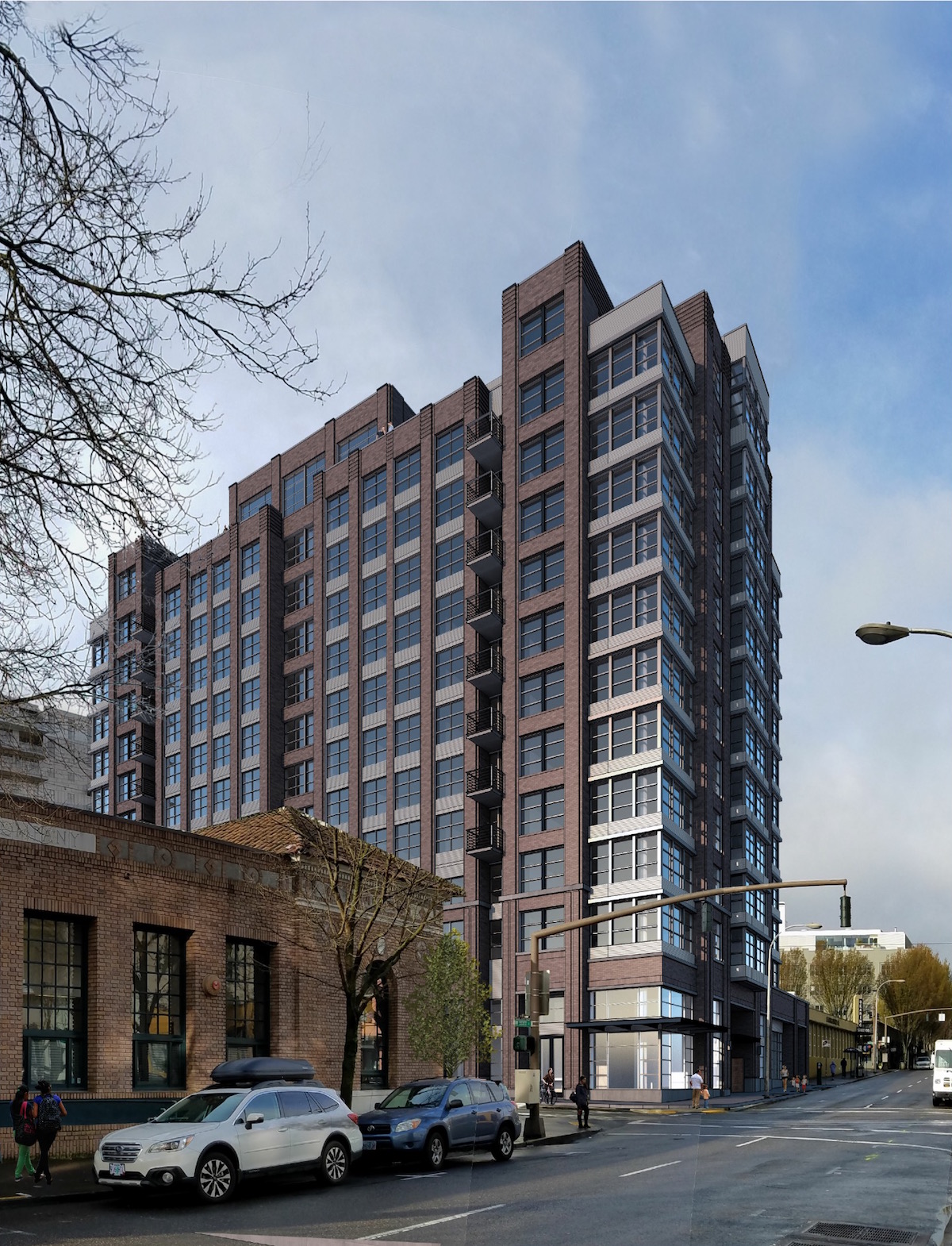 The building is arranged as a bar, oriented to NW 10th Ave. At the west property line the building will set back 20′ from the abutting Deschutes Brewery building and the Bearing Company building on NW 11th Ave. Primary materials for the building include brick masonry, box rib metal panels, steel balconies, vinyl windows and aluminum storefronts.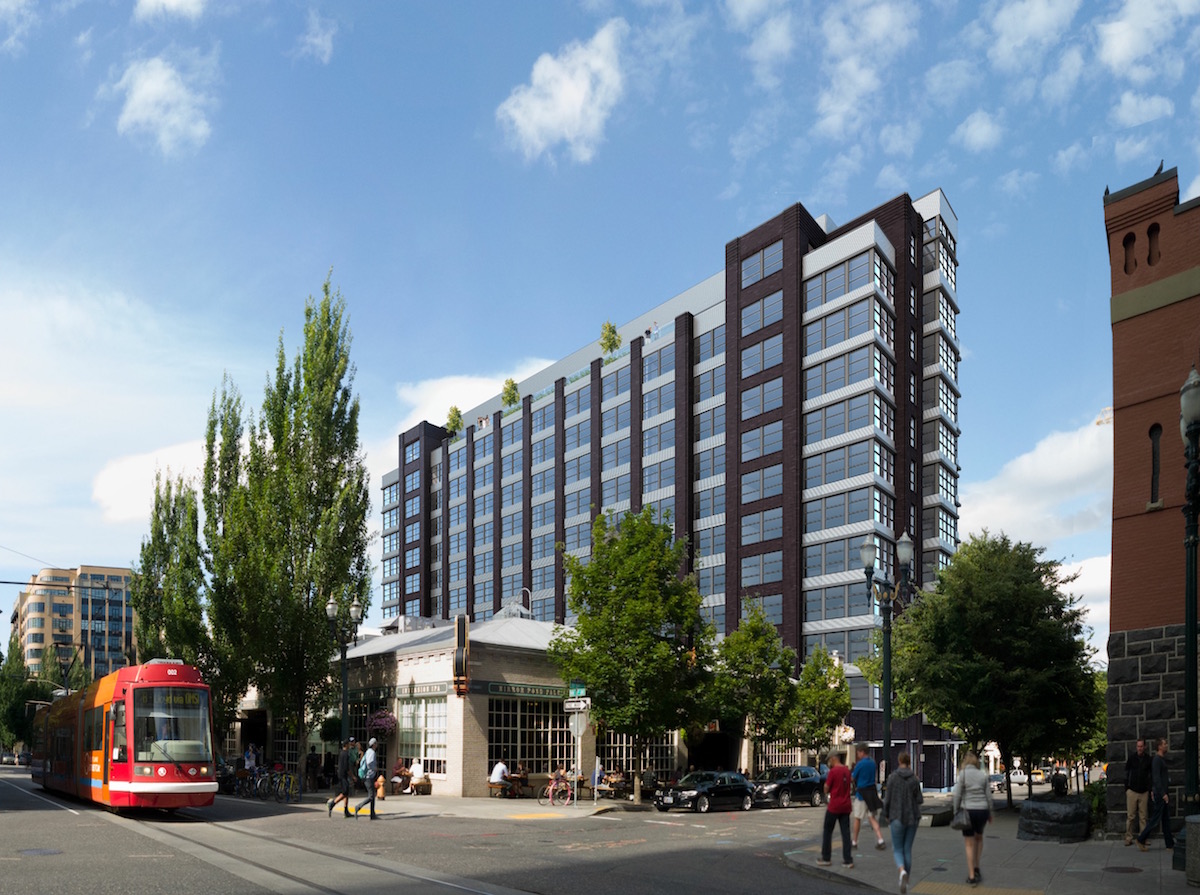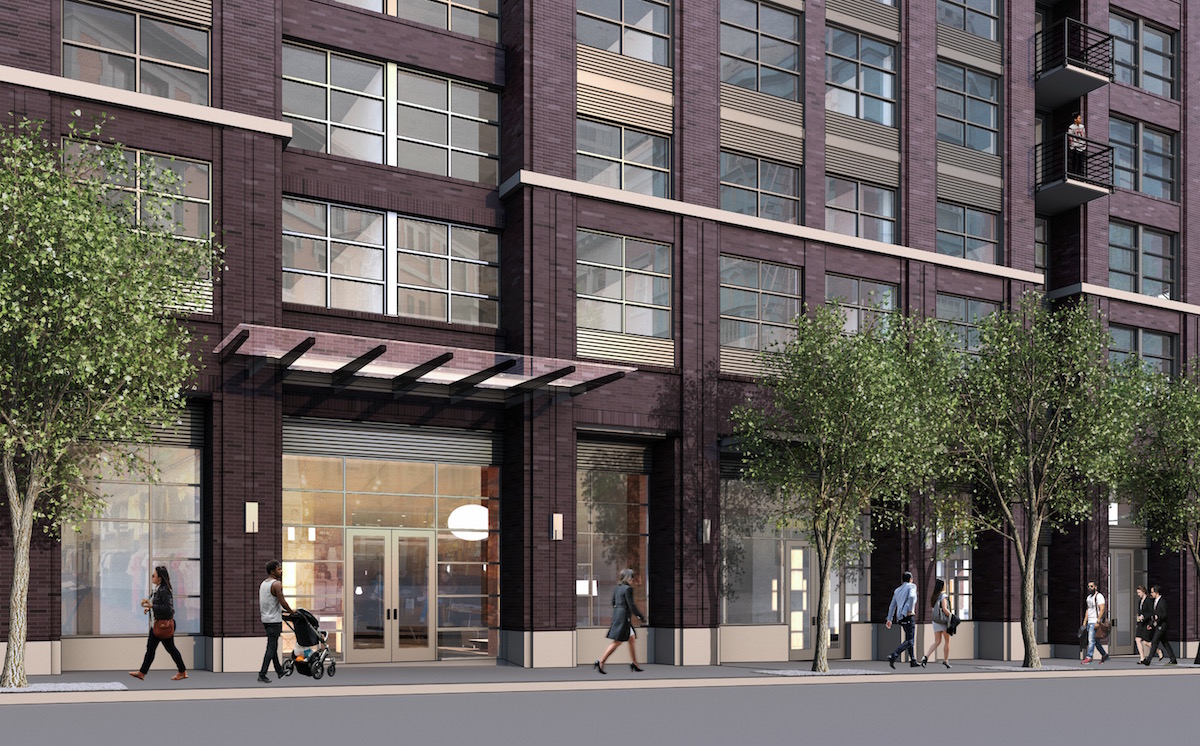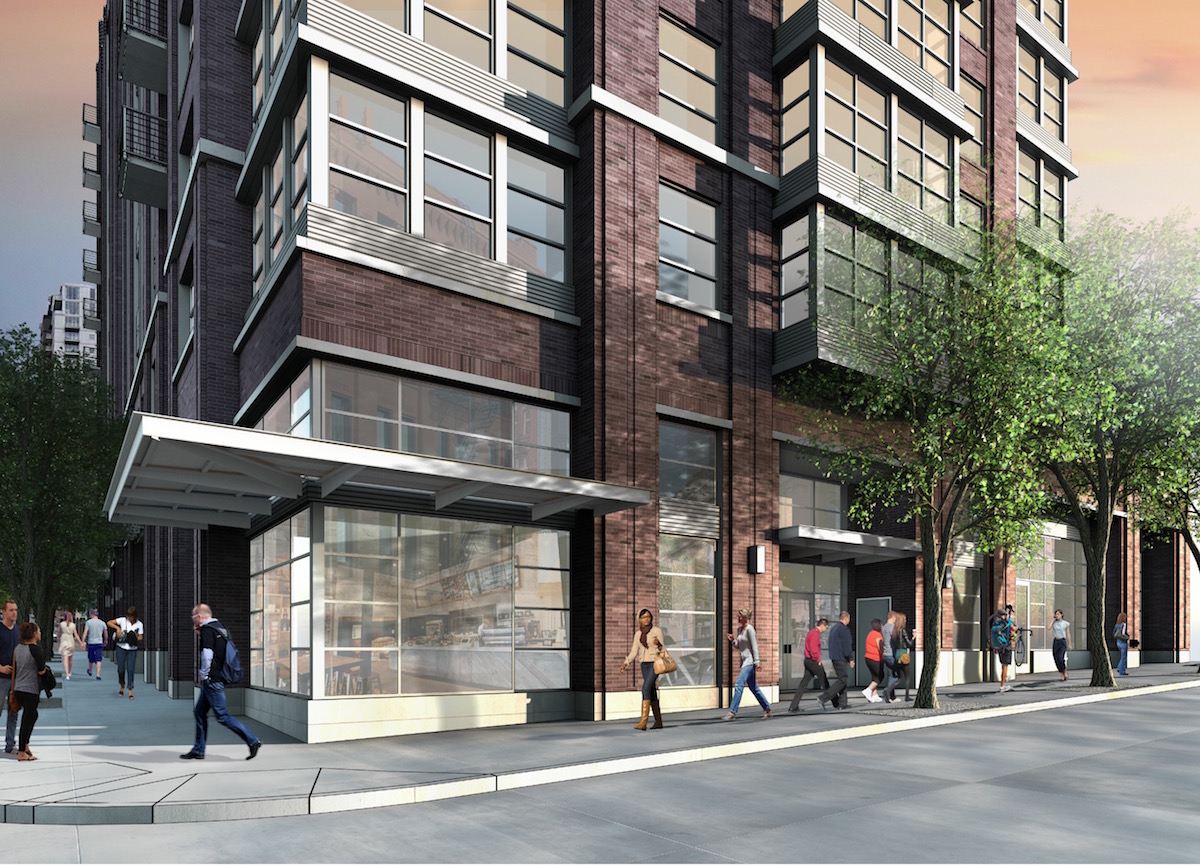 The Modera Davis previously went before the Design Commission for Design Advice in April 2016. Changes made since the earlier iteration of the design include the re-orienting of the residential lobby to face NW 10th Ave, a change in the color of the brick to a red/brown color, and the introduction of a micro-retail space facing NW Davis St.
A Staff Report and Recommendation to the Design Commission [PDF], published before the August 4th hearing, did not yet recommend approval for the project. Issues cited in the report as unresolved included: the relationship of the building to the adjacent Deschutes Brewery building; whether the building should have a greater number of balconies, including on the west facade; the box rib metal panel, including how it is detailed; and whether the mechanical screening appears "top-heavy". Additional issues mentioned by members of the Design Commission related to whether the box rib metal panel would stay clean when in a horizontal orientation, and whether the color of the building is too similar to the nearby Elizabeth Lofts.
No public testimony for or against the building was received, either in writing or at the first hearing. The Modera Davis is currently scheduled to return in front of the Commission for a second hearing on September 8th, 2016.
Drawings