Kōz Development has gone in front of the Design Commission with proposals for Derby NW, a new seven story mixed use building. The building will contain 128 residential units, 20% of which will be affordable to those earning less than 60% of area median family income. At the ground floor the building will include a retail space at the corner of NW 16th & Marshall, as well as the lobby/amenity area and 12 of the residential units. Long term bicycle parking for at least 150 bicycles will be provided. No vehicular parking is proposed.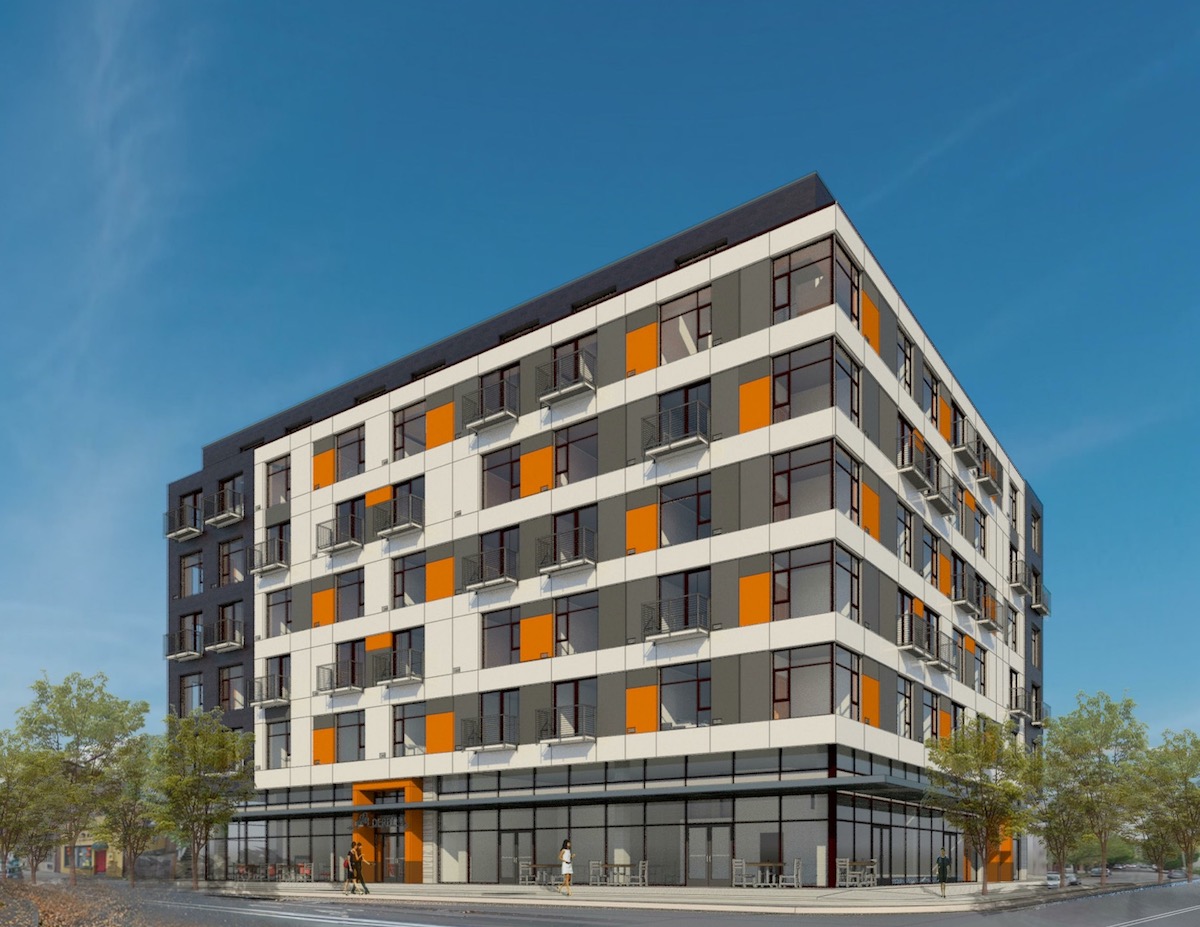 The building will be constructed on a site that was formerly home to Slabtown bar, seen above in April 2016. The bar closed in November 2014, and was demolished in early 2016.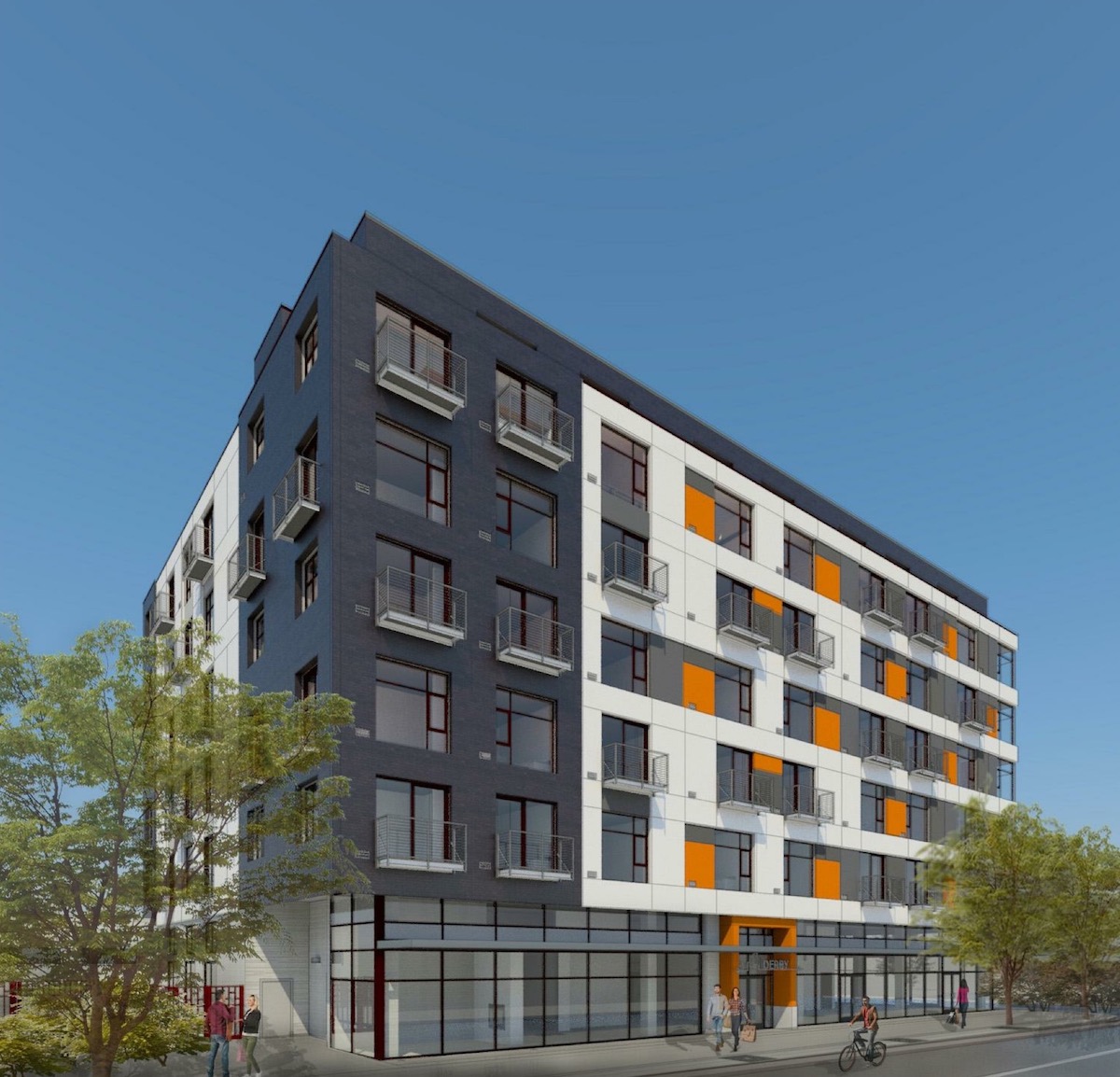 The building will be arranged in a "C" shape, with a courtyard facing the interior of the block. Exterior materials proposed include brick, cast-in-place concrete, various colors of Equitone panels, aluminum storefront glazing and vinyl windows.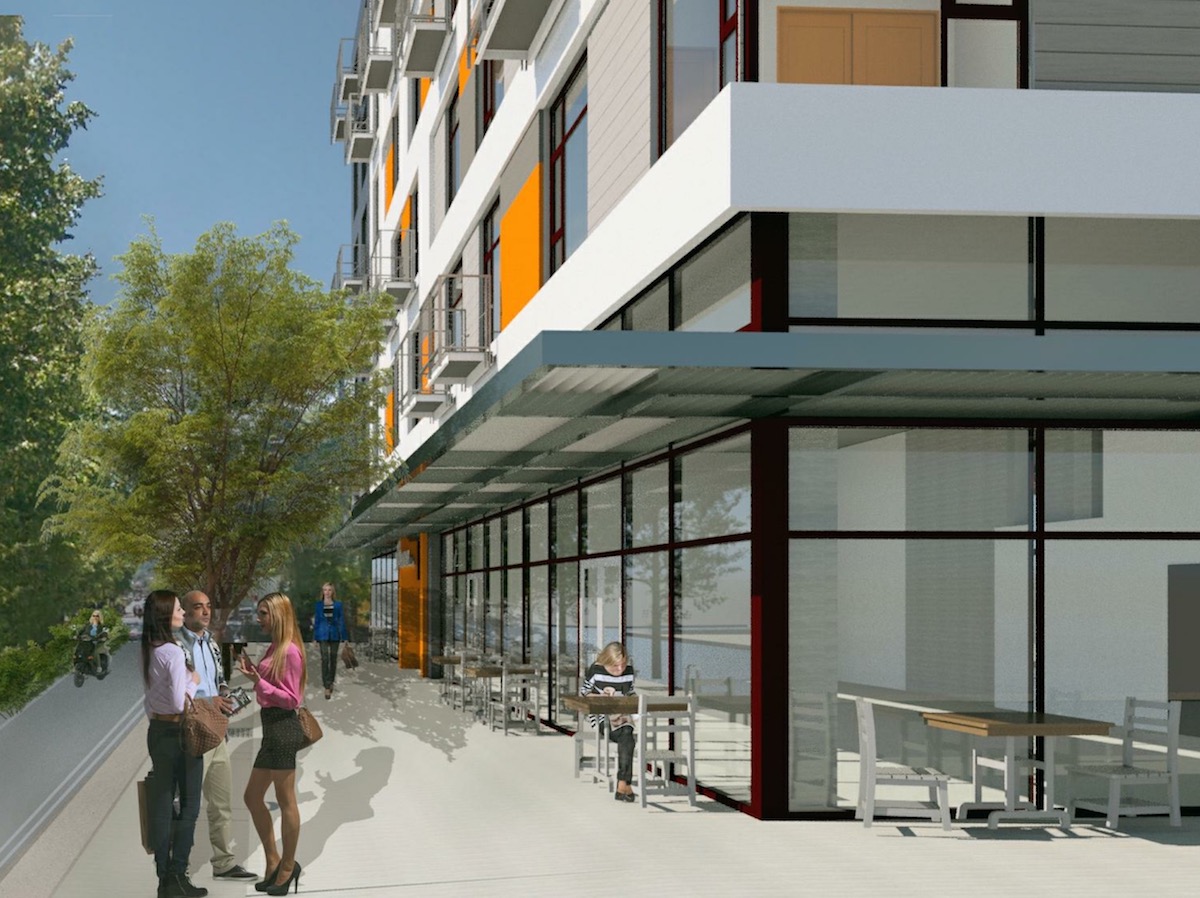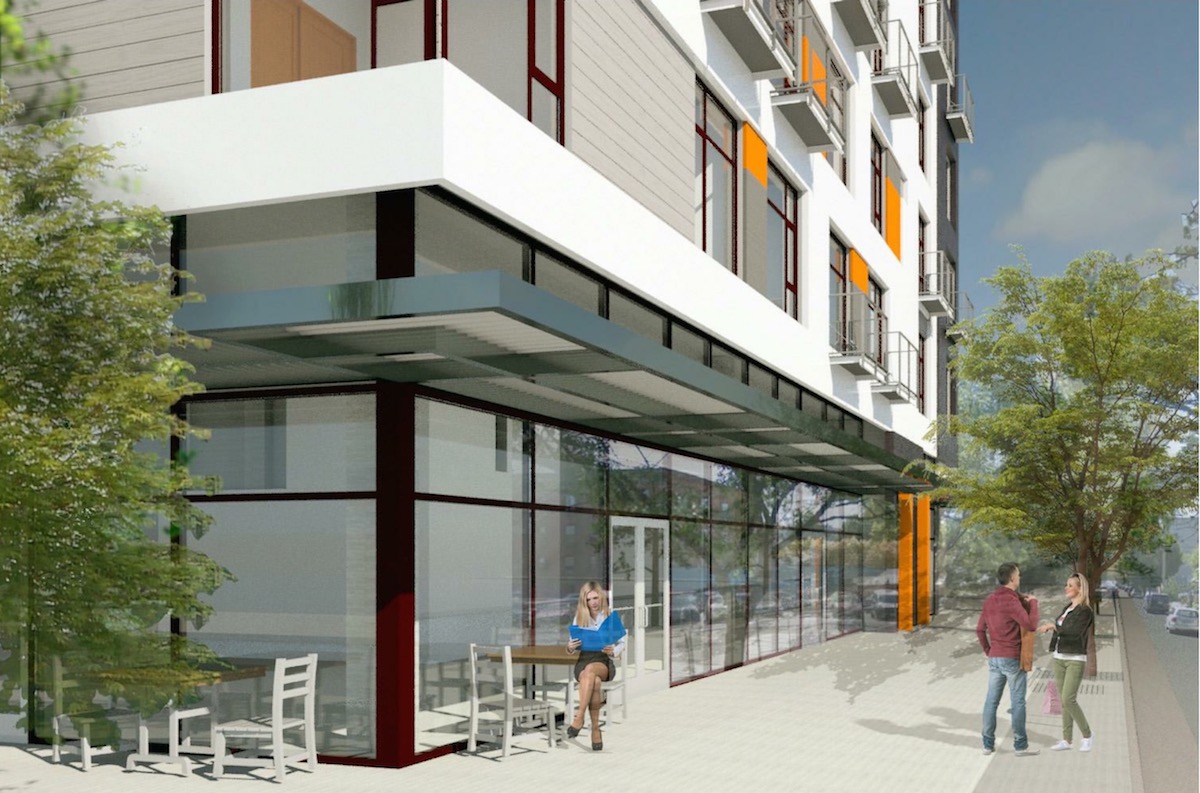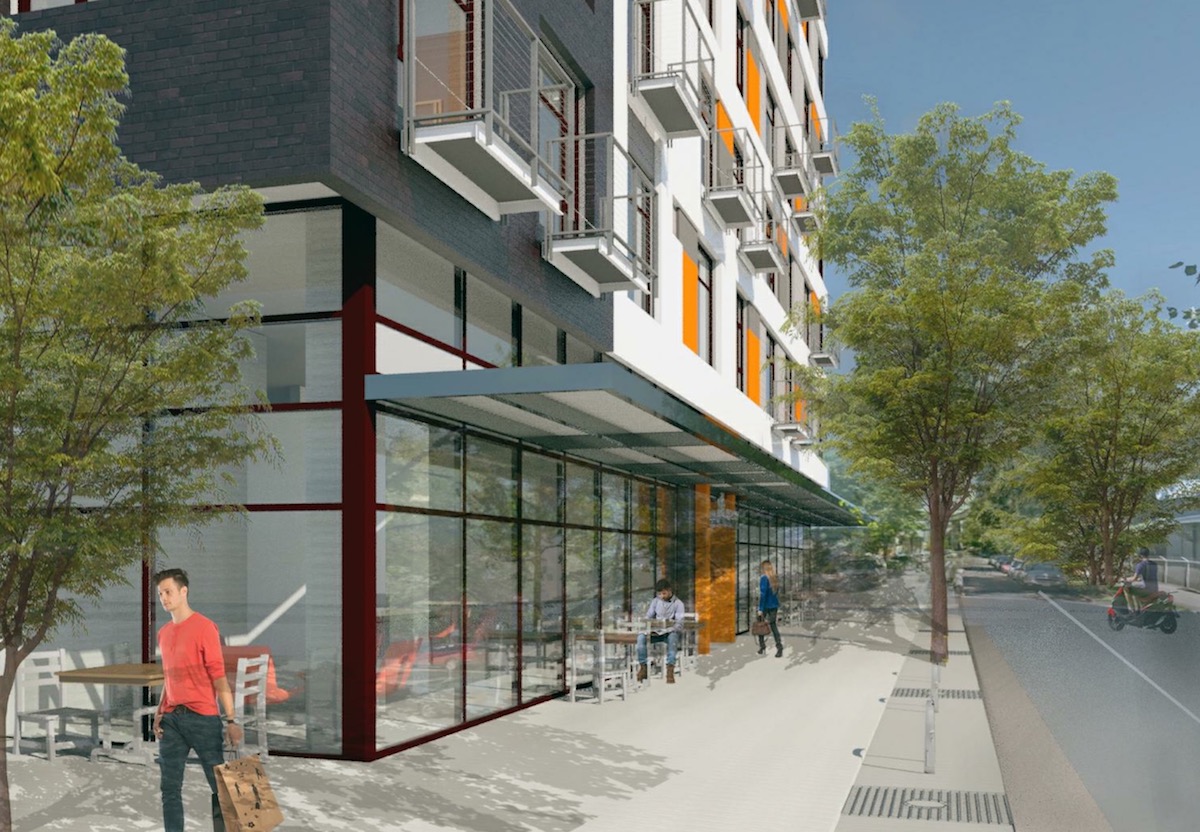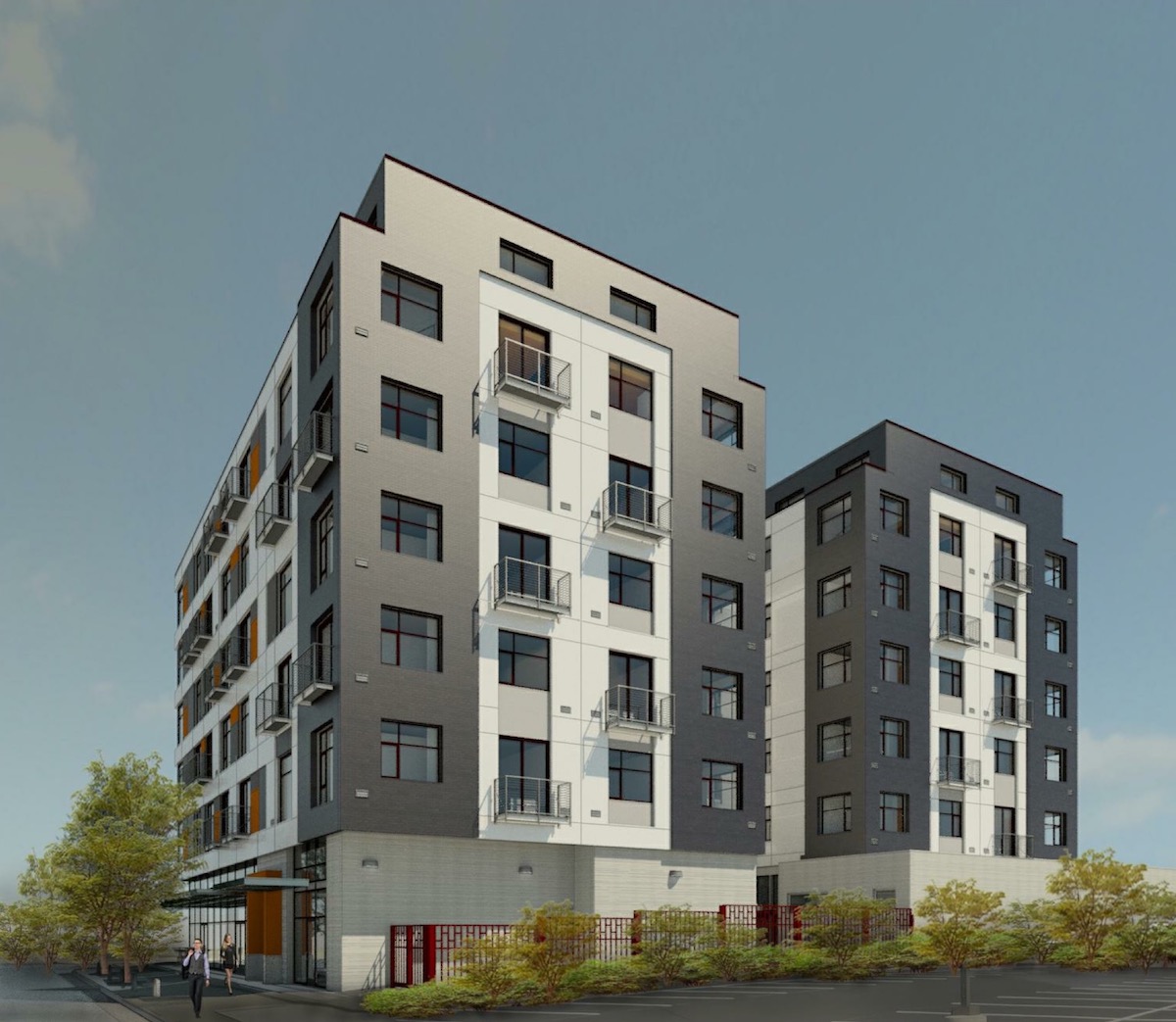 A Staff Report and Recommendation to the Design Commission [PDF], published before the October 6th hearing, did not yet recommend approval for the project. Concerns raised by Bureau of Development Services Staff (summarized in a memo [PDF]) included: the architectural coherency and contextual response to the Northwest Plan District, including the perceived "applied, graphic patterning"; the need for the project to meet Bureau of Environmental Services and Bureau of Transportation requirements; and the material quality and detailing.
Derby NW is currently scheduled to return in front of the Design Commission for a second hearing on December 1st.
Drawings