The Design Commission has approved a 7 story mixed use building at 1440 SW Taylor St. The 76′ tall building by Leeb Architects for Shelter Holdings will include 107 units, including five ground level work-live units. 1,228 sq ft of ground-level retail space will be located at the northwest corner of the building. Parking for 21 vehicles and 163 bicycles will be provided.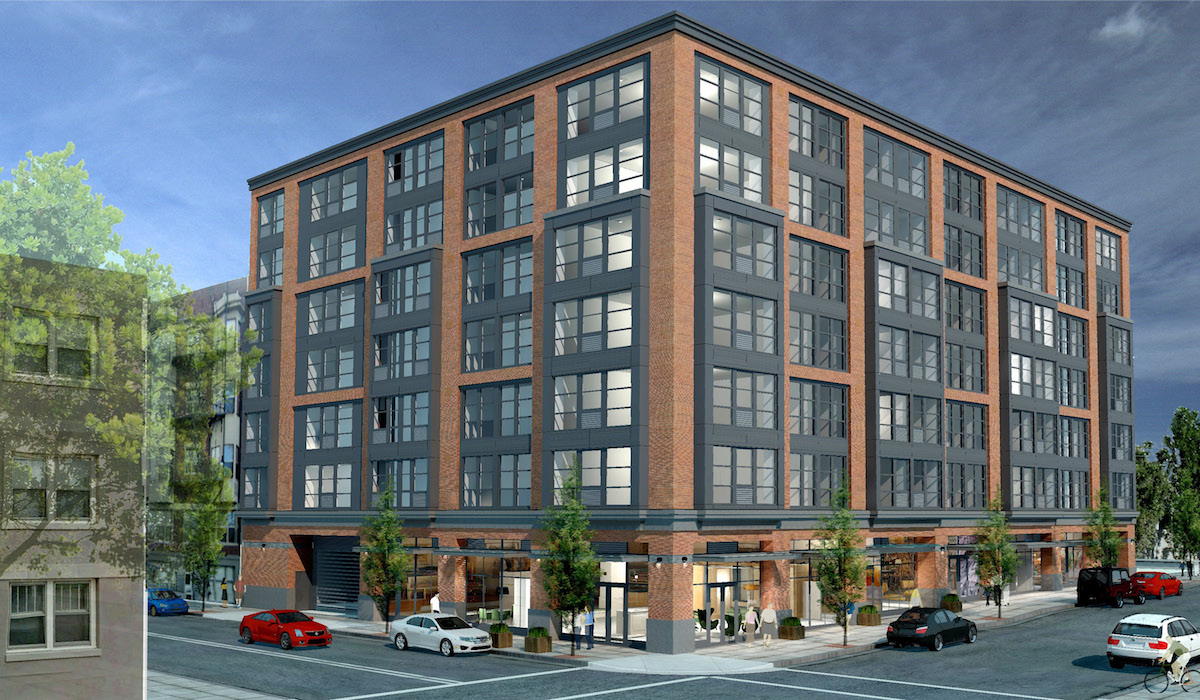 The site for the project is 3/8 of a block at the corner of SW Taylor St and 15th Ave in Goose Hollow. A single story commercial building, built in 1951, is currently located on the site. Nearby developments currently planned include 1500 SW Taylor St, 1638 W Burnside St and the Press Blocks. Catercorner to the site, construction is nearing completion on the North Hollow Apartments.
The primary material for the building will be brick, in red and gray. Secondary materials include equitone fiber cement panels, vinyl windows and aluminum storefront glazing.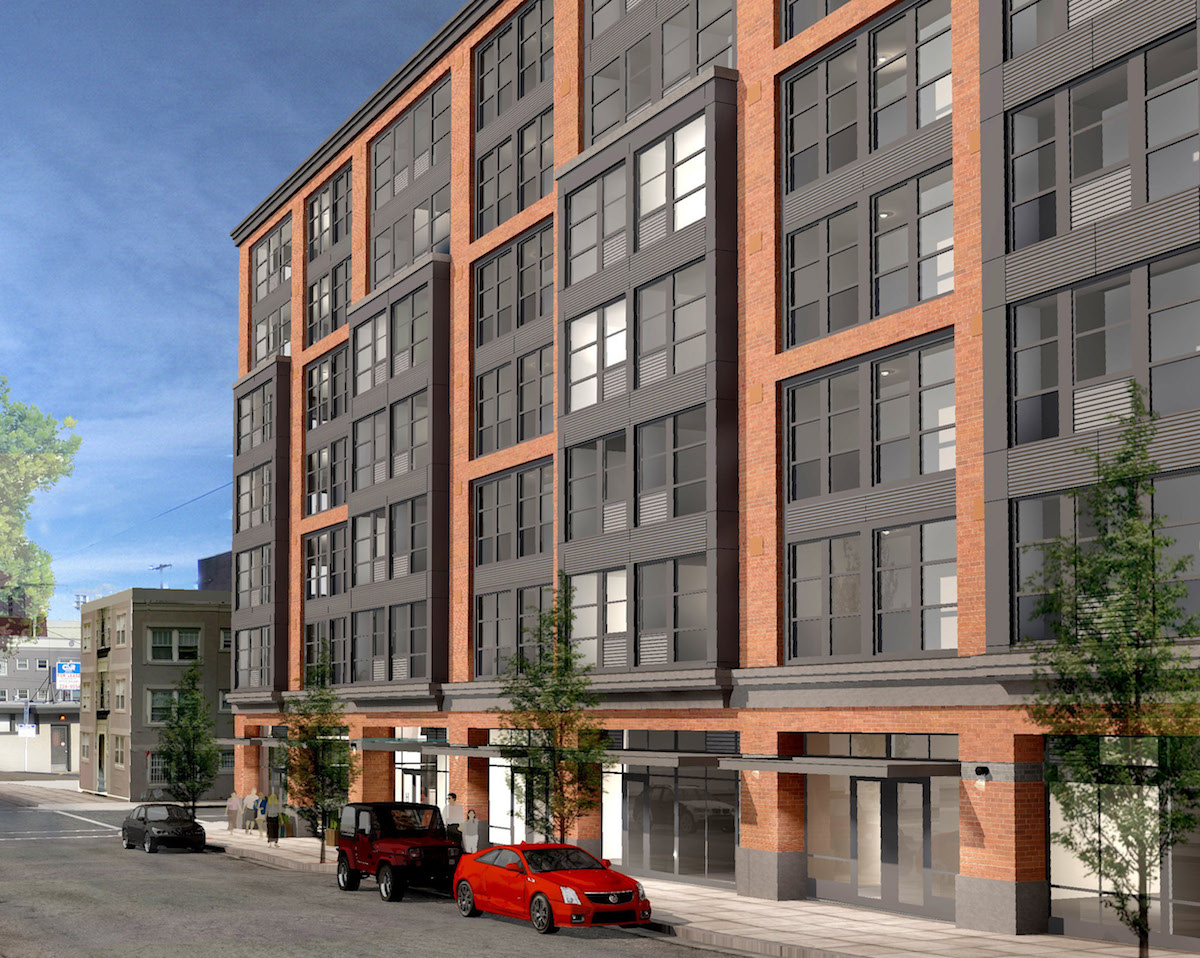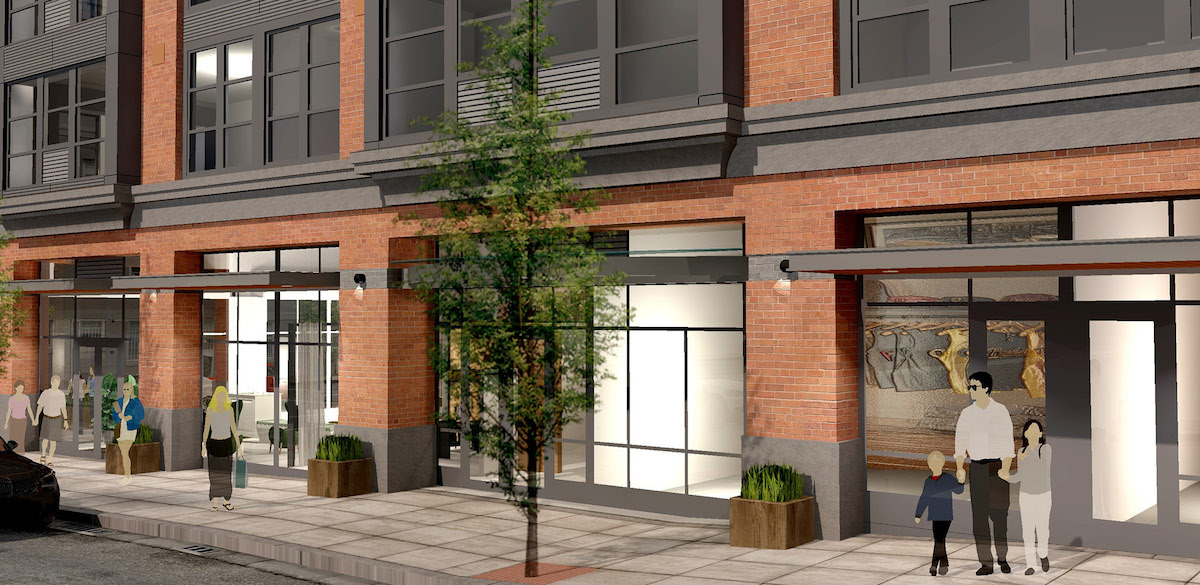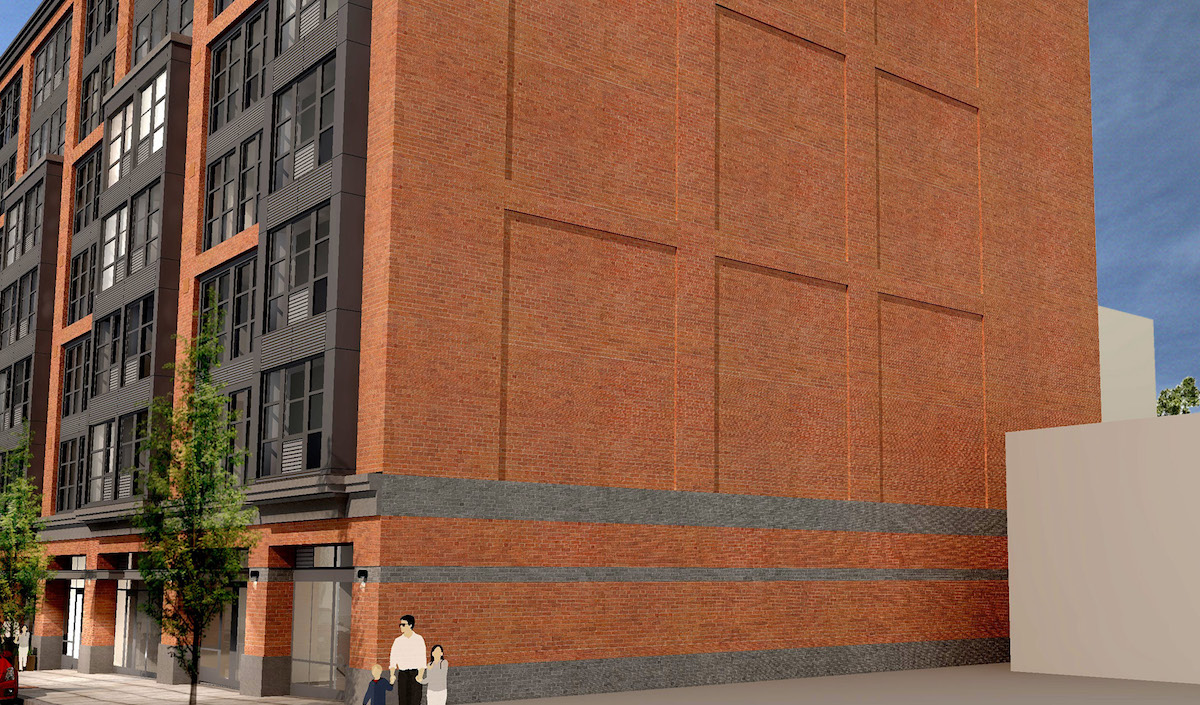 The project was unanimously approved by the Design Commission at its first hearing, held on February 16th 2017. As described in the Final Findings and Decision by the Design Commission, the building represents "traditionally inspired infill development" in a neighborhood that is growing quickly:
The building is designed as a traditional tripartite expression – a well glazed storefront base, a series of bay expressions accenting the main body of the building, and upper two levels subtly accented with pairs of recessed window planes. Overall, the building presents a coherent composition to the streetscape and will serve as a traditionally inspired infill development within this rapidly developing neighborhood featuring a mix of classically-ordered historic buildings, mid-century commercial buildings, emerging contemporary mixed-use development and surface parking lots. Generally, the proposed building features quality materials, including masonry, cementitious panel (Equitone), aluminum storefront, and commercial-grade vinyl windows.
Building permits will need to be obtained before construction can begin on site.
Drawings