Design Advice has been offered to TVA Architects for Fremont Place, a 17 story tower planned for a site immediately northwest of Centennial Mills. The building, being developed by the Lincoln Property Company, would rise to a height of 184'-6" and include  270 residential units. Parking is proposed in one or two levels of below grade parking. Ground level retail is proposed facing Naito Parkway, with the possibility (not yet shown in the drawings) of retail facing the Willamette Greenway.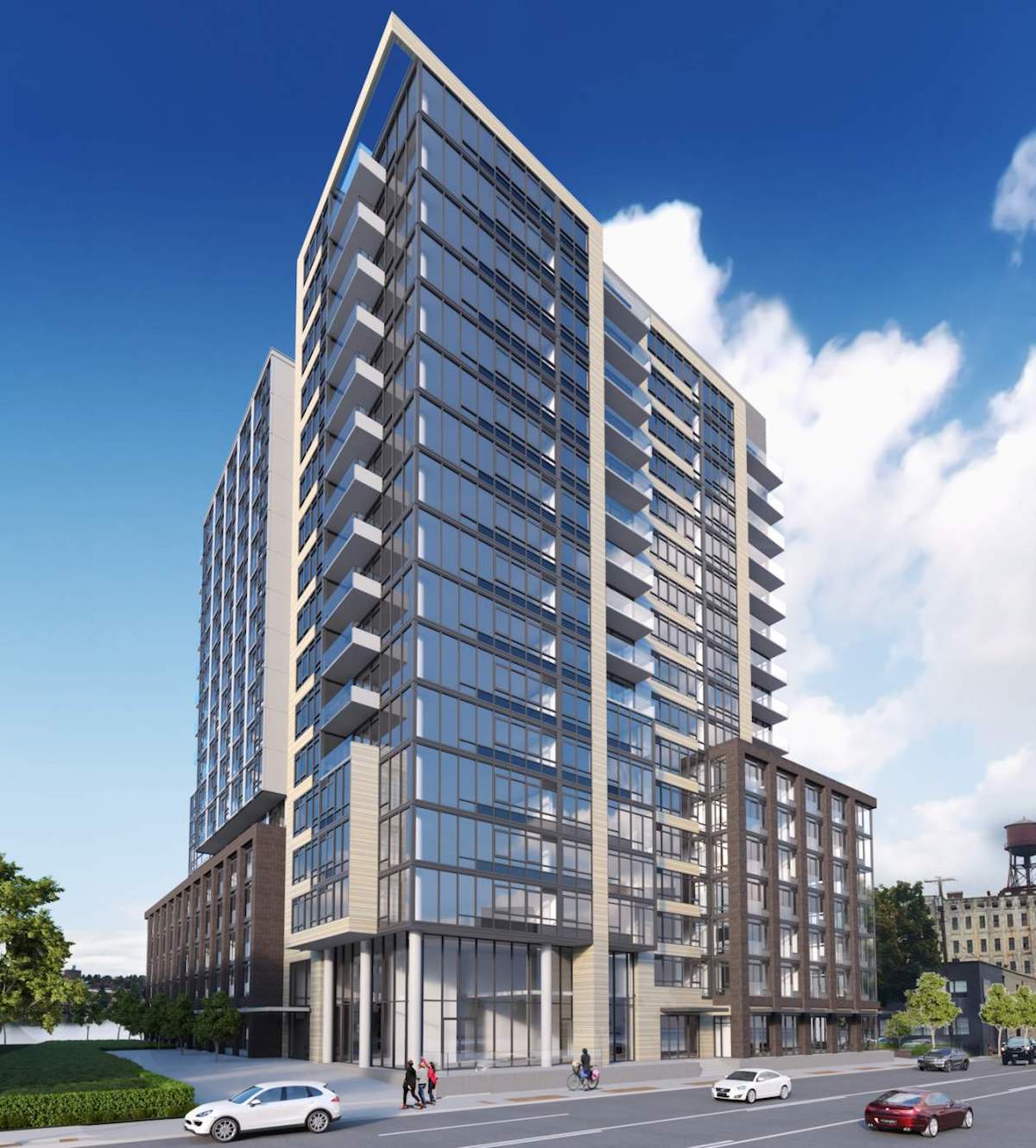 The project site at 1650 NW Naito Parkway is currently being used as surface parking, serving the adjacent Fremont Place II Office Building, which built in the 1980s. The remaining surface parking areas to the north will be reconfigured into a denser layout to compensate for the parking stalls lost as part of the residential development.
The building is massed with a five story podium, clad in brick. The 17 story tower, clad in window wall glazing and fiber reinforced concrete, then rises from the podium. The mass of the tower is pushed to the northwest corner of the building, a response to zoning code requirements for setbacks from the river. Though not a protected view in either current or future codes, the view of the Fremont Bridge from the Fields Park will be partially preserved by the erosion of the building form at its southwest corner.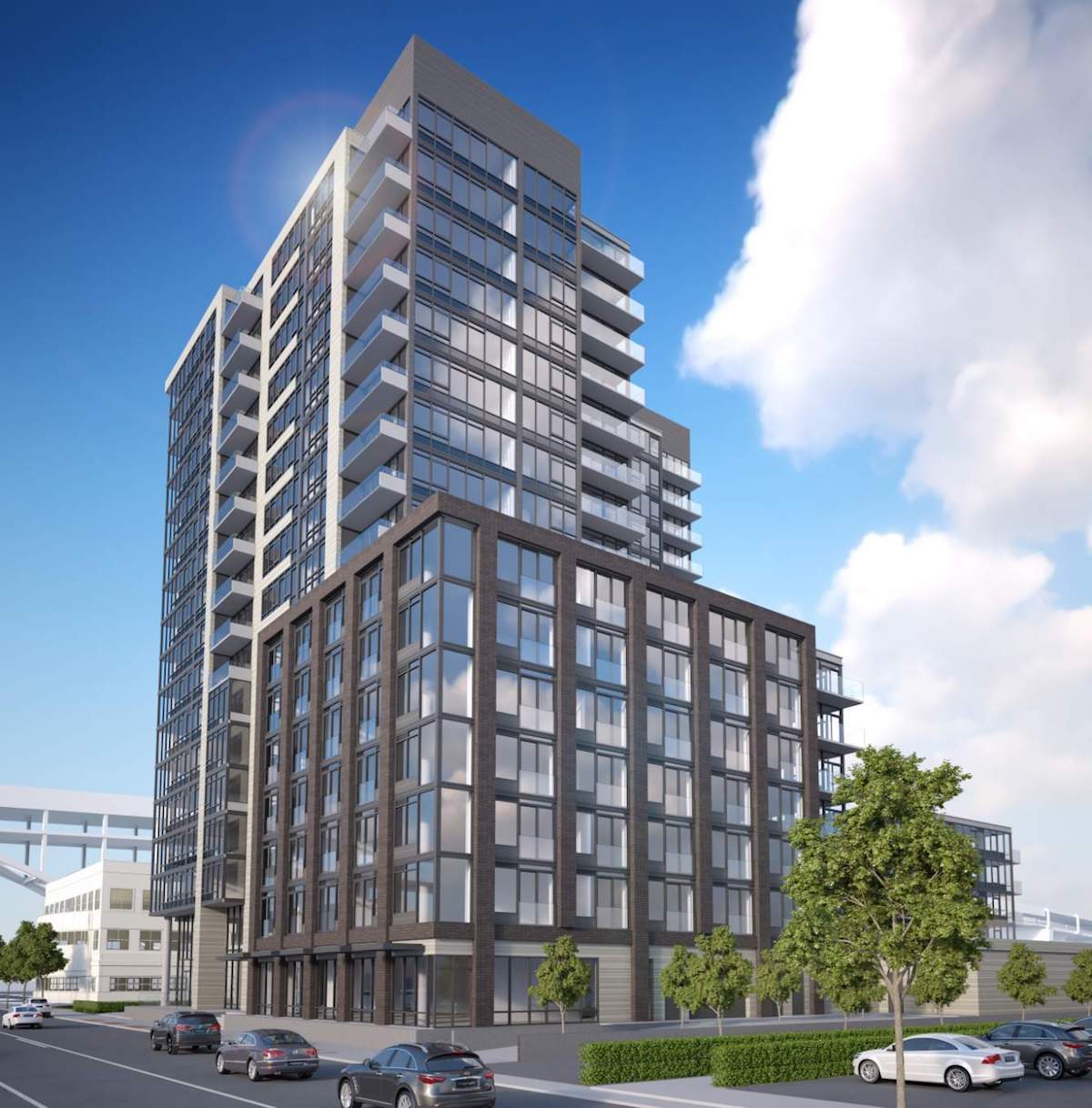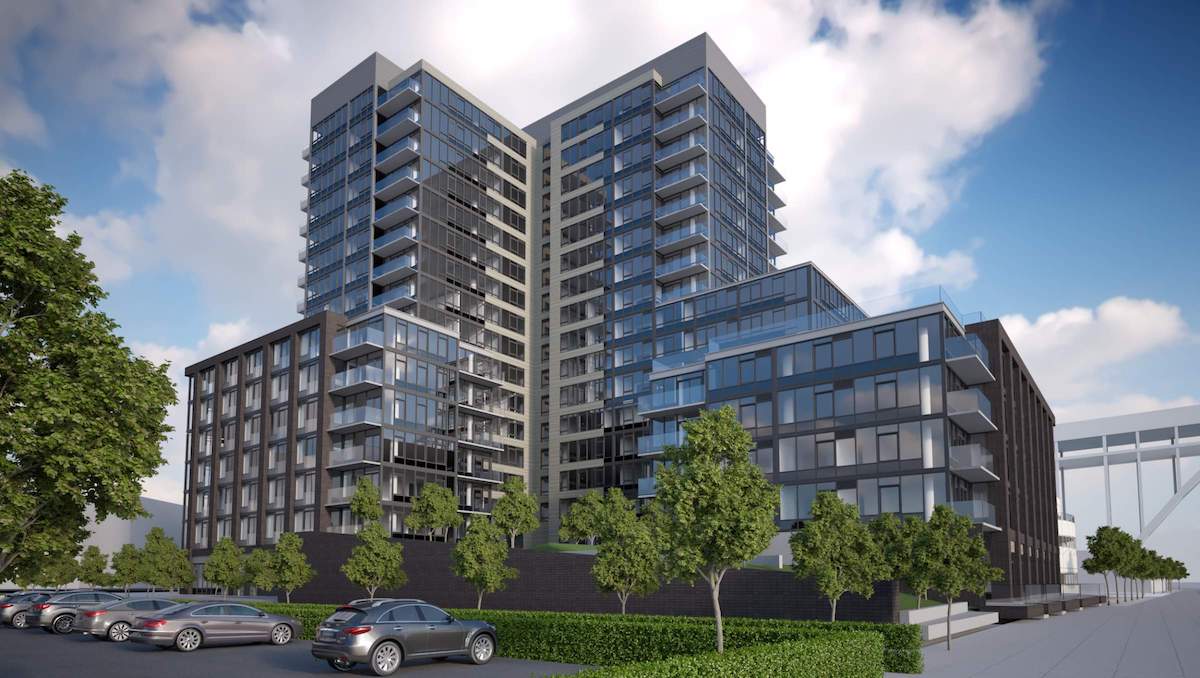 The landscape design for the project is by PLACE. At the north side of the side a landscaped area will be created in between the tower and the existing office building, providing pedestrian connections from NW Naito Parkway to the existing Willamette Greenway Trail.
Roof terraces will provided at levels 2, 6 and 8. The level 2 terrace, which covers the structured parking below, will be landscaped and slope down to the greenway trail.

Fremont Place went before the Design Commission for an advisory hearing on June 1st, 2017, where the project was generally well received. Commission comments, as outlined in a summary memo, related to the massing and composition of the building as a whole; the ground level, including the location and design of parking / loading access; and the design of the open spaces.
In order to gain approval the project will be required to go through a Type III Design Review with public hearings before the Design Commission.
Full disclosure: the author of Next Portland is employed by TVA Architects.
Drawings