The Design Commission has approved two seven story mixed use buildings proposed by developer Cairn Pacific on South Waterfront Blocks 41 and 44. The buildings, designed in partnership by Jones Architecture and GBD Architects, will together include 524 residential units. Landscape design for the development is being done by PLACE.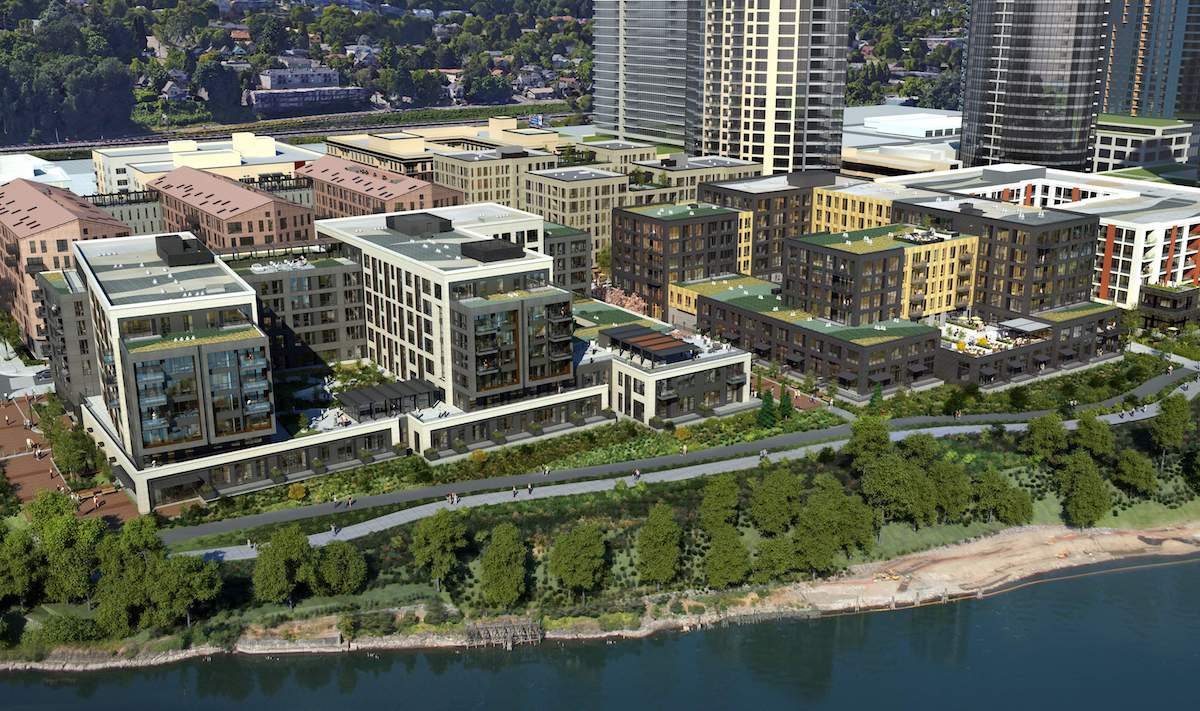 Blocks 41 and 44 will be located on vacant land owned by the Prometheus Real Estate Group of San Mateo, CA. The site will be bound by the extensions of SW Lowell St, River Parkway, Lane St and the Willamette Greenway trail. Development on the two blocks to the west, Blocks 42 and 45, was also recently approved.
The development will complete the missing link in the Willamette Greenway trail between the Block 37 and the Old Spaghetti Factory. A condition of the land division for the site requires that prior to the occupancy of the first of the two riverfront buildings the developer must install, at a minimum, one of the required twin greenway trails. Alternatively, the developer is allowed to show evidence that they have entered into a mutually acceptable development agreement with Portland Parks & Recreation to build the trails and greenway improvements.
Block 41
Block 41 will include 239 residential units, including 16 at-grade walk up apartment units. Ground floor retail spaces will be located facing SW River Parkway. 185 vehicular parking spaces and 271 long term bicycle parking spaces are proposed. The approved design replaces an earlier concept by GBD Architects for another developer, which would have seen the block developed alone.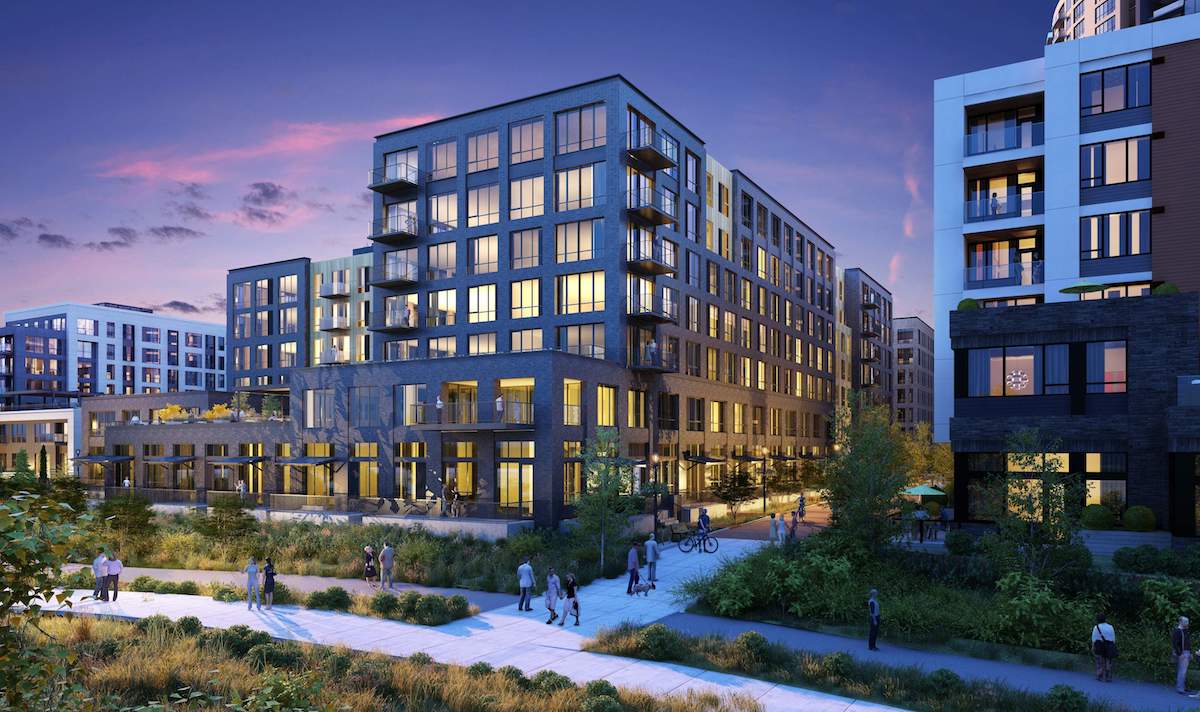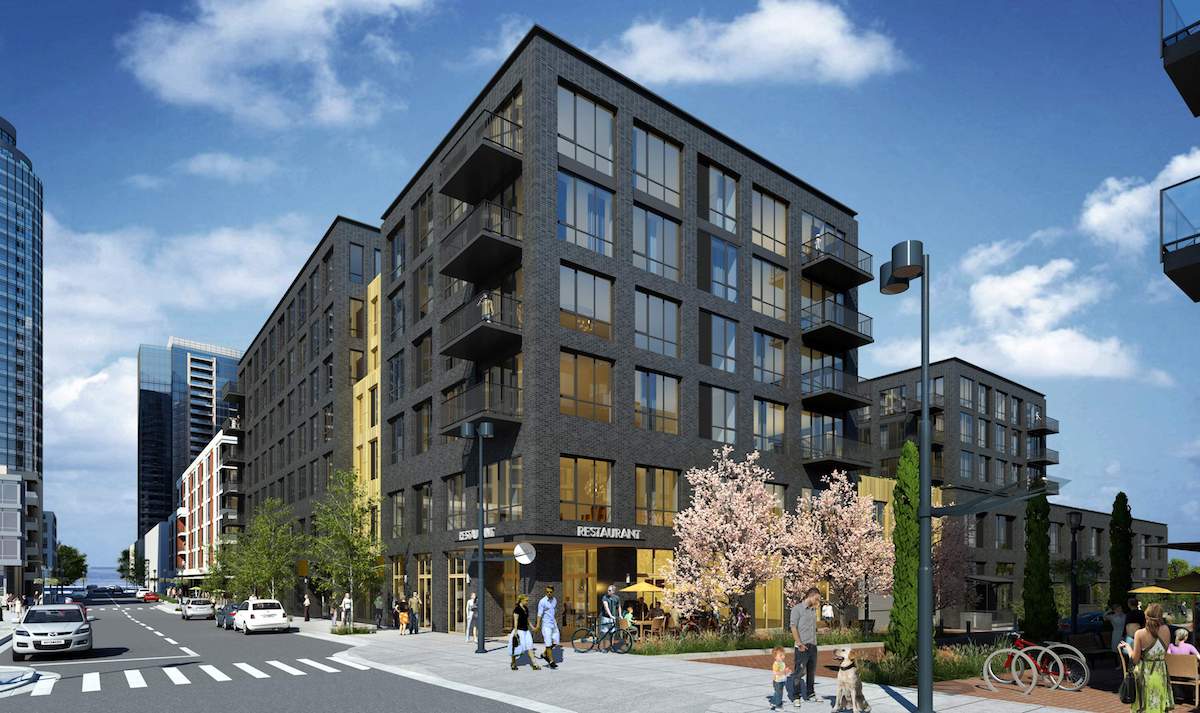 Primary materials for Block 41 include brick, fiber cement panels in grey and gold, vinyl windows, painted steel canopies, and aluminum storefront.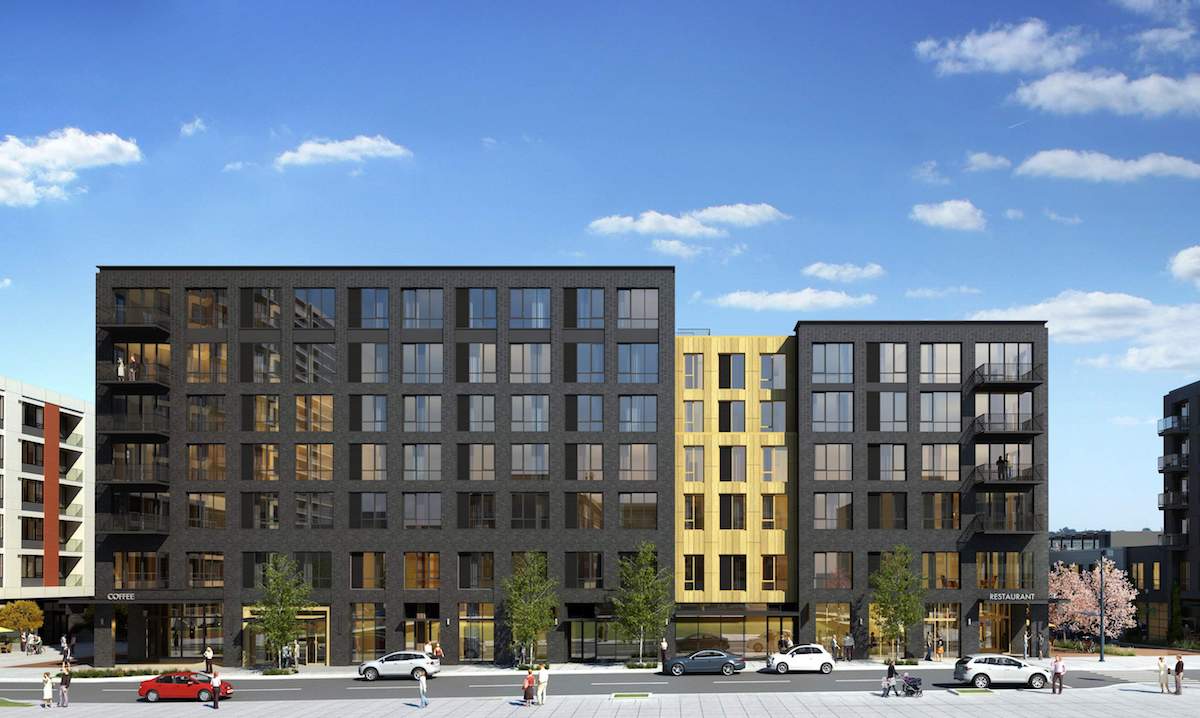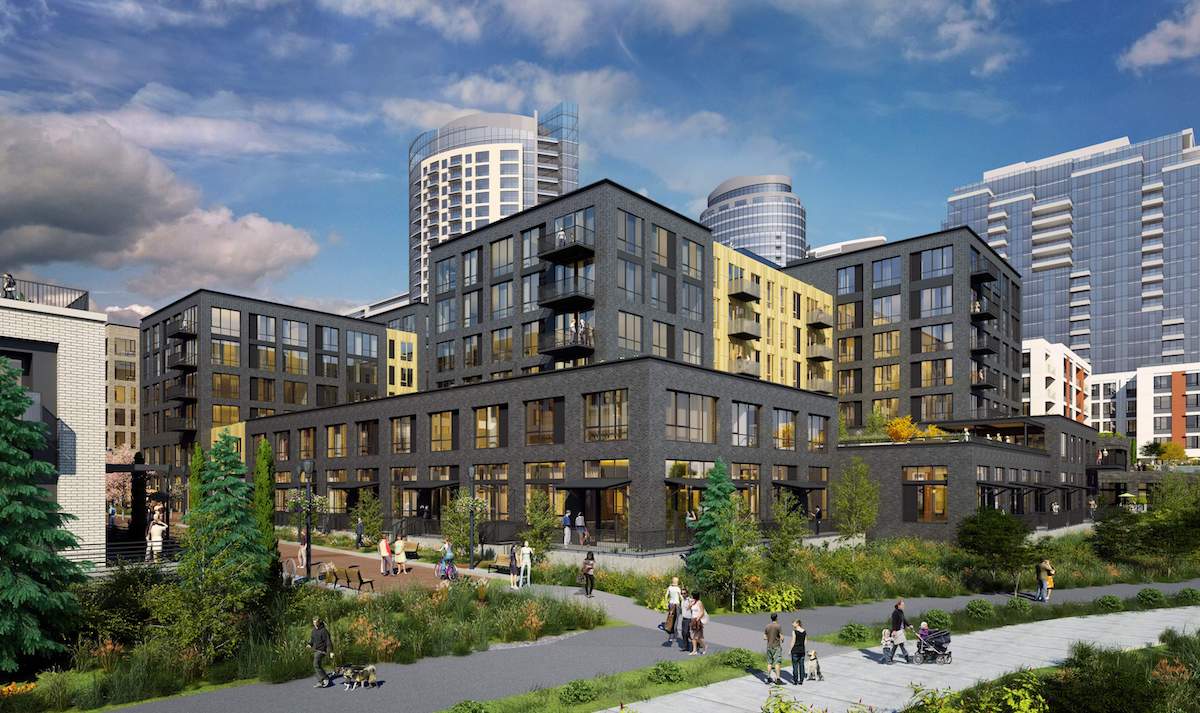 Block 44
Block 41 will include 285 residential units, including 14 at-grade walk up apartment units. Retail spaces are proposed are proposed at the northwest corner of the block, facing SW River Parkway, and at the southwest corner adjacent to the greenway. 200 vehicular parking spaces and 428 long term bicycle parking spaces are proposed.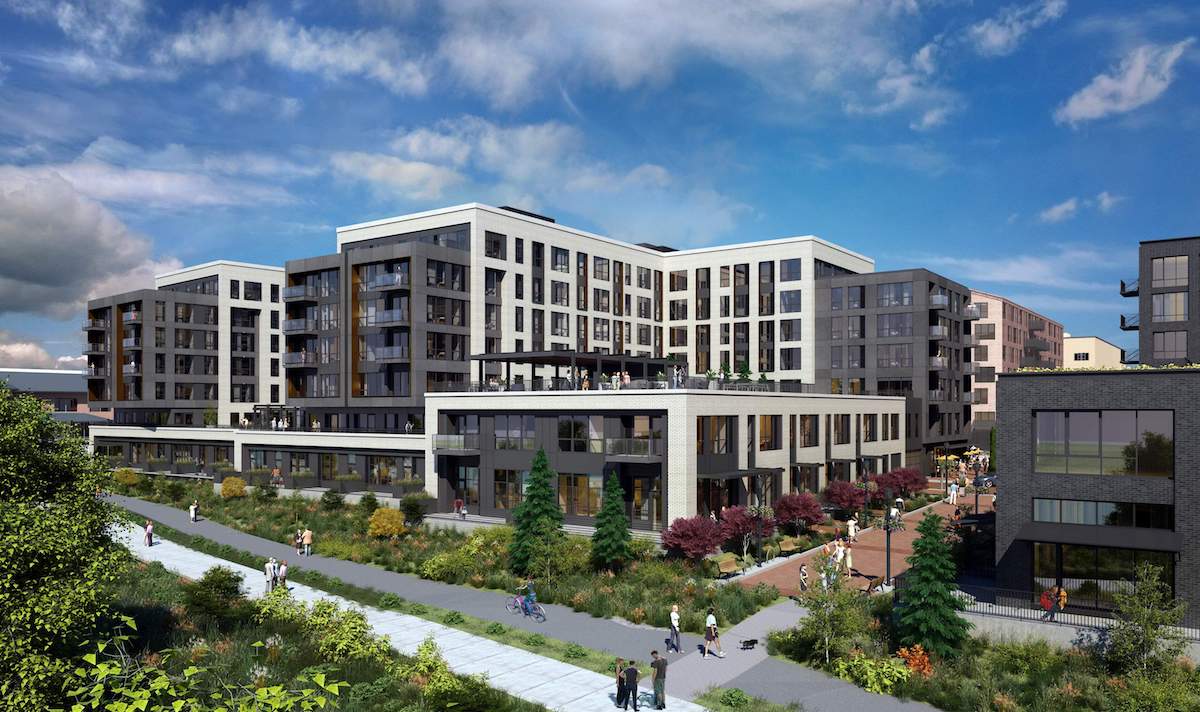 Primary materials for Block 44 include light and dark grey brick, grey fiber cement panels, vinyl windows, glass balconies, aluminum storefront and wood accents.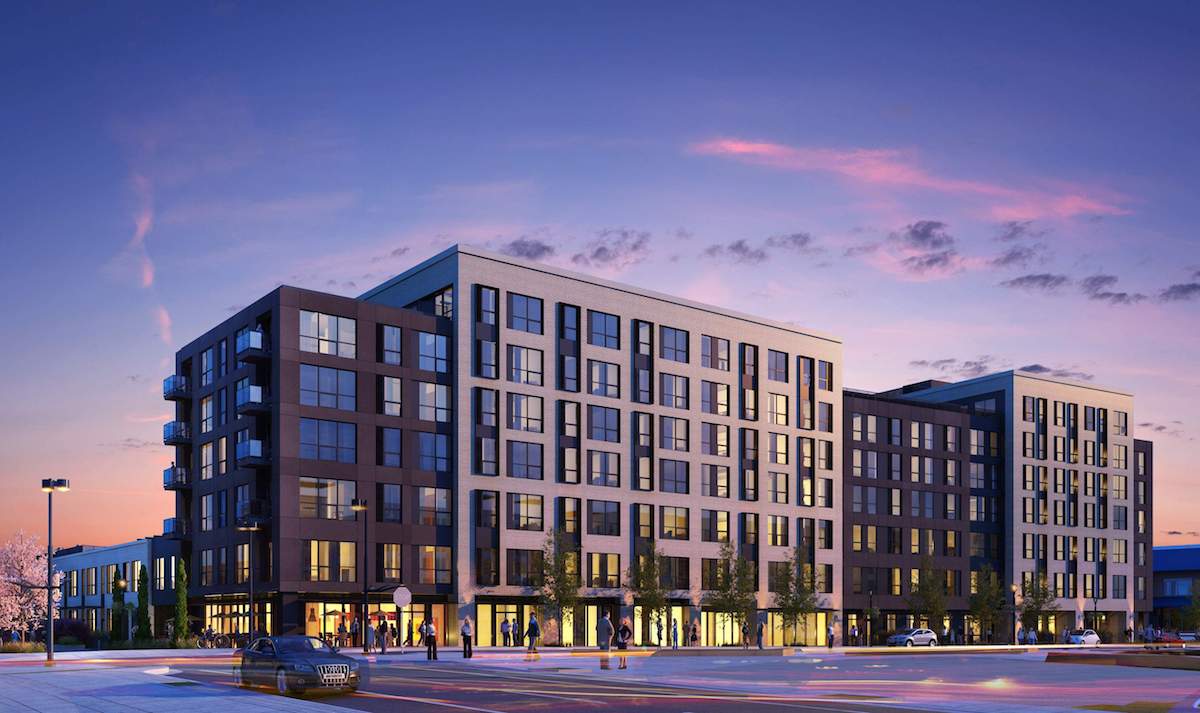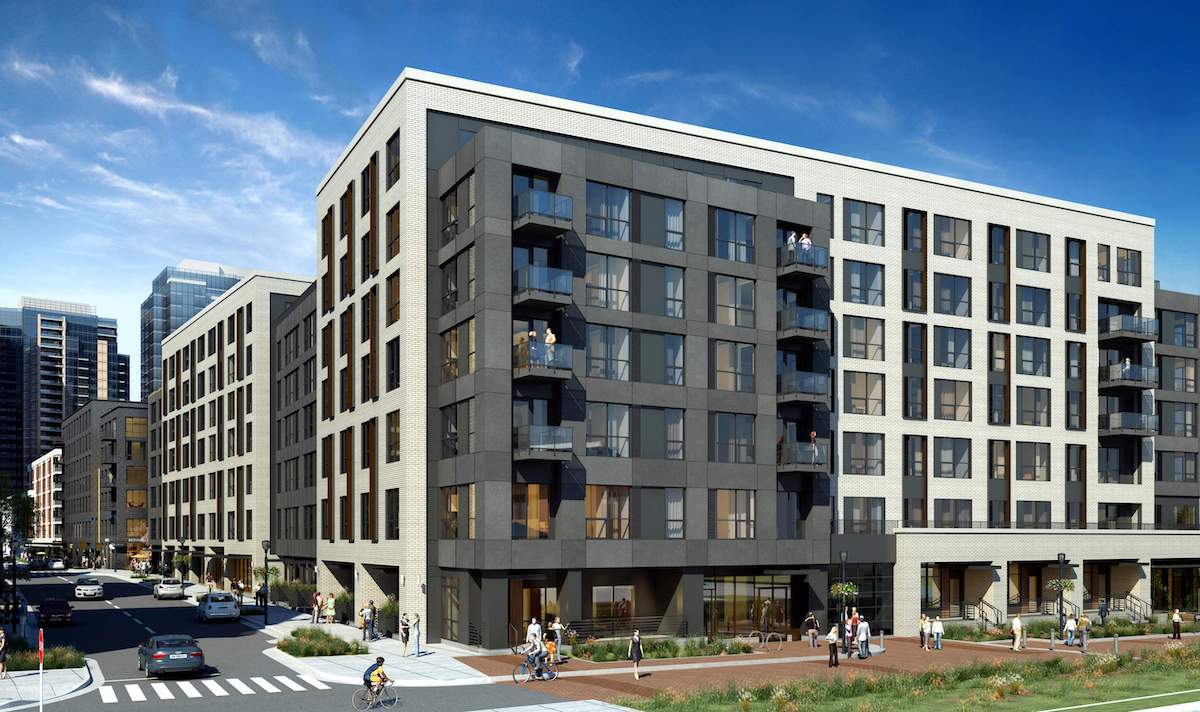 Blocks 41 and 44 were approved by the Design Commission at their second hearing, held on August 17th 2017. Building permits will need to be obtained before construction can begin on site.
Drawings