The Historic Landmarks Commission has approved a major renovation of the Medallion Apartments, a 6-story, 90-unit affordable housing development in Northwest Portland owned by Home Forward. The renovation is being designed by Holst Architecture, and will include new cladding, glazing, and roofing, as well as changes to the site and landscaping. 10 existing vehicular parking spaces will remain. 5 new short term bicycle parking spaces will be added at the ground level, and long term bicycle racks added to the units.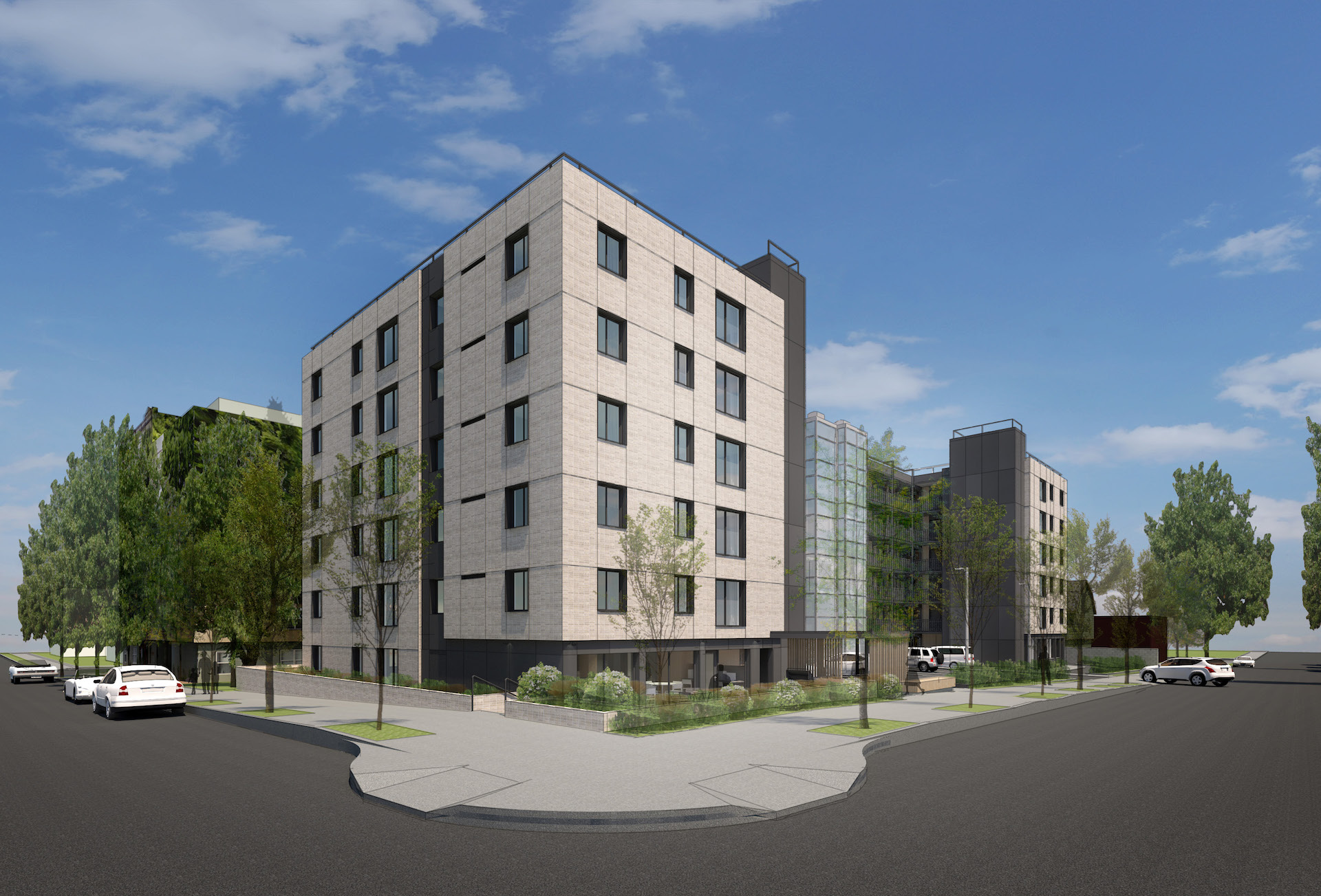 The Medallion Apartments site on a 21,000 sq ft lot at the corner of NW Johnson and NW 20th Avenue. The apartments were built in 1963-1964, by private developers. In 1978 the complex was acquired by the Housing Authority of Portland, now known as Home Forward. The building is considered a "non-contributing" resource in the Alphabet Historic District, created in 2000. The work follows in the footsteps of another recently renovated Home Forward building in the Alphabet District, Gallagher Plaza.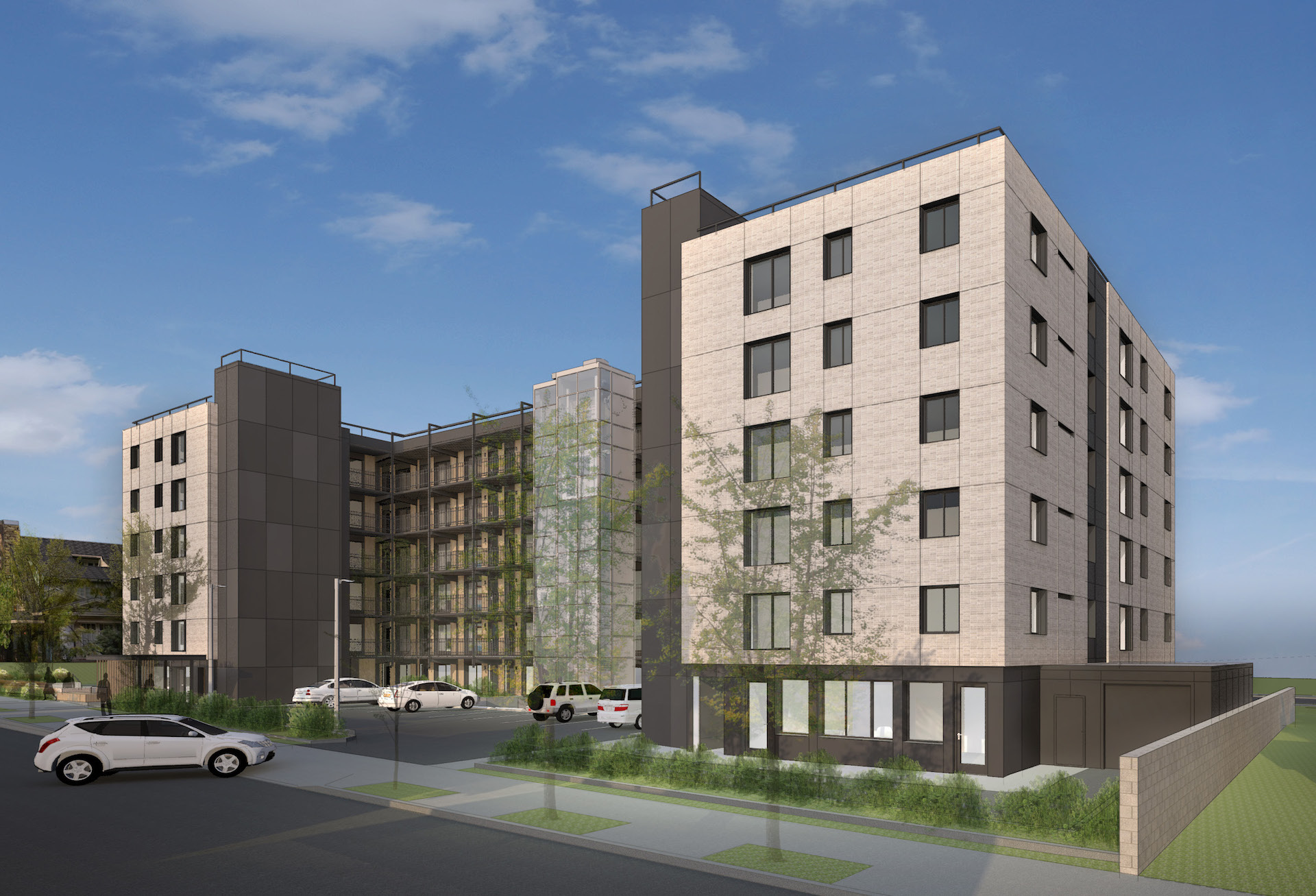 The existing uninsulated concrete masonry unit facade will be overclad with a new rainscreen cladding, including insulation and weather barrier. Materials proposed include thin brick on the main body of the building, Equitone fiber cement panels at the stair towers, and vertical cedar siding in between the unit entries. New guardrails will be installed at the elevated walkways. Existing windows will be replaced with VPI vinyl windows.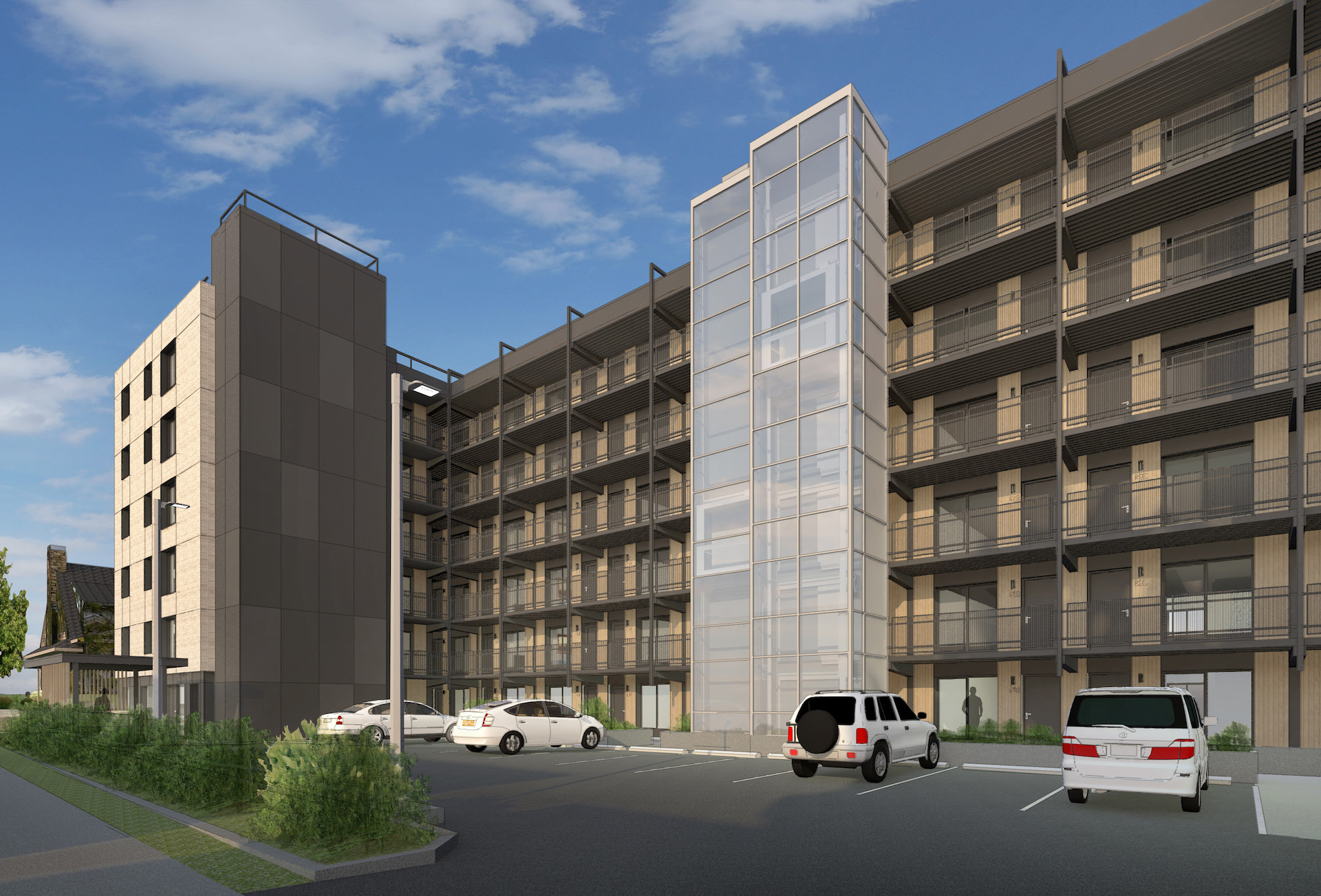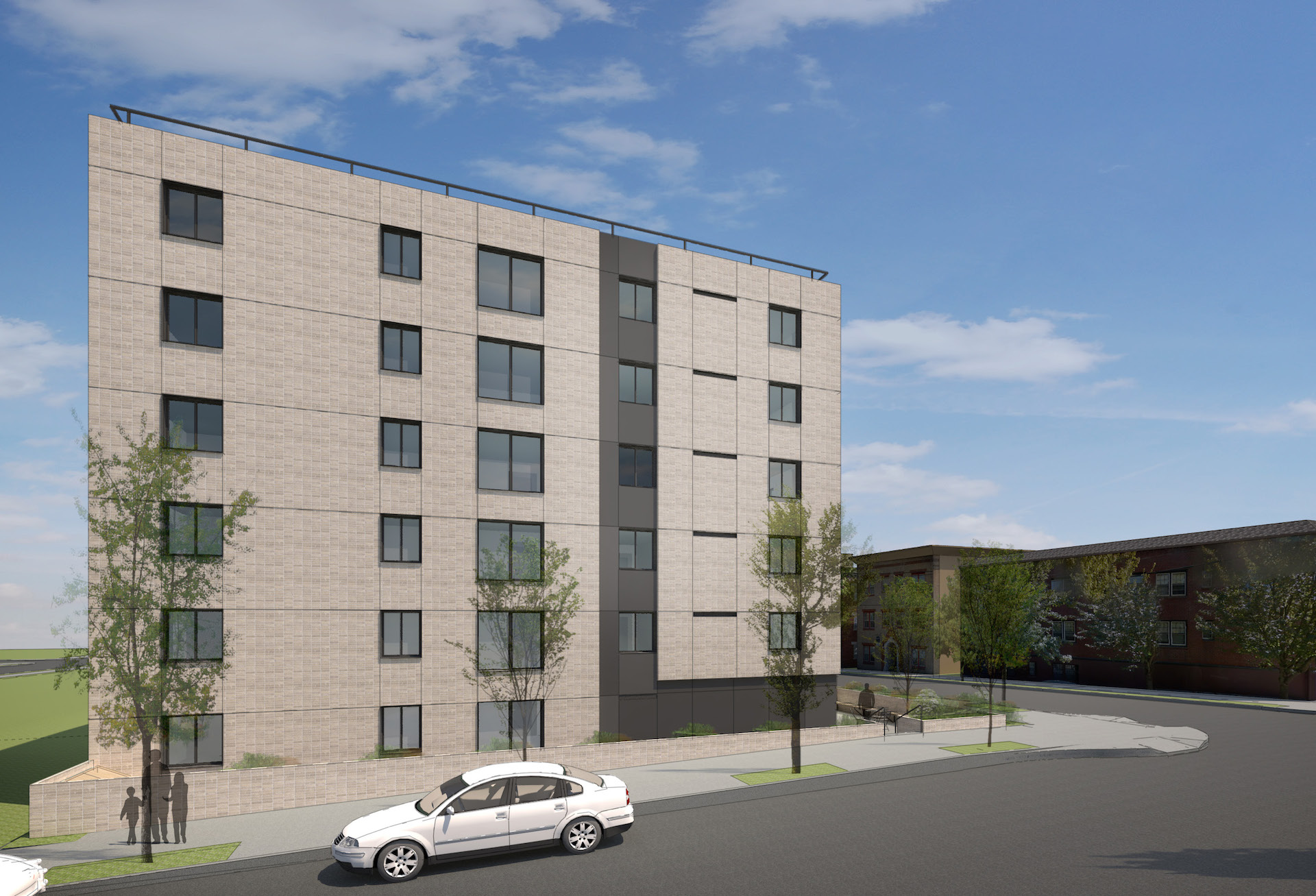 Site changes will include re-configuring the surface parking lot and consolidating the two existing curb cuts into one. A new plaza with seating will be created at the corner of NW 20th and Johnson St, adjacent to an interior community room. New site walls will enclose resident garden plots on NW 20th Ave. A new canopy structure facing NW Johnson will create a more prominent entry to the building.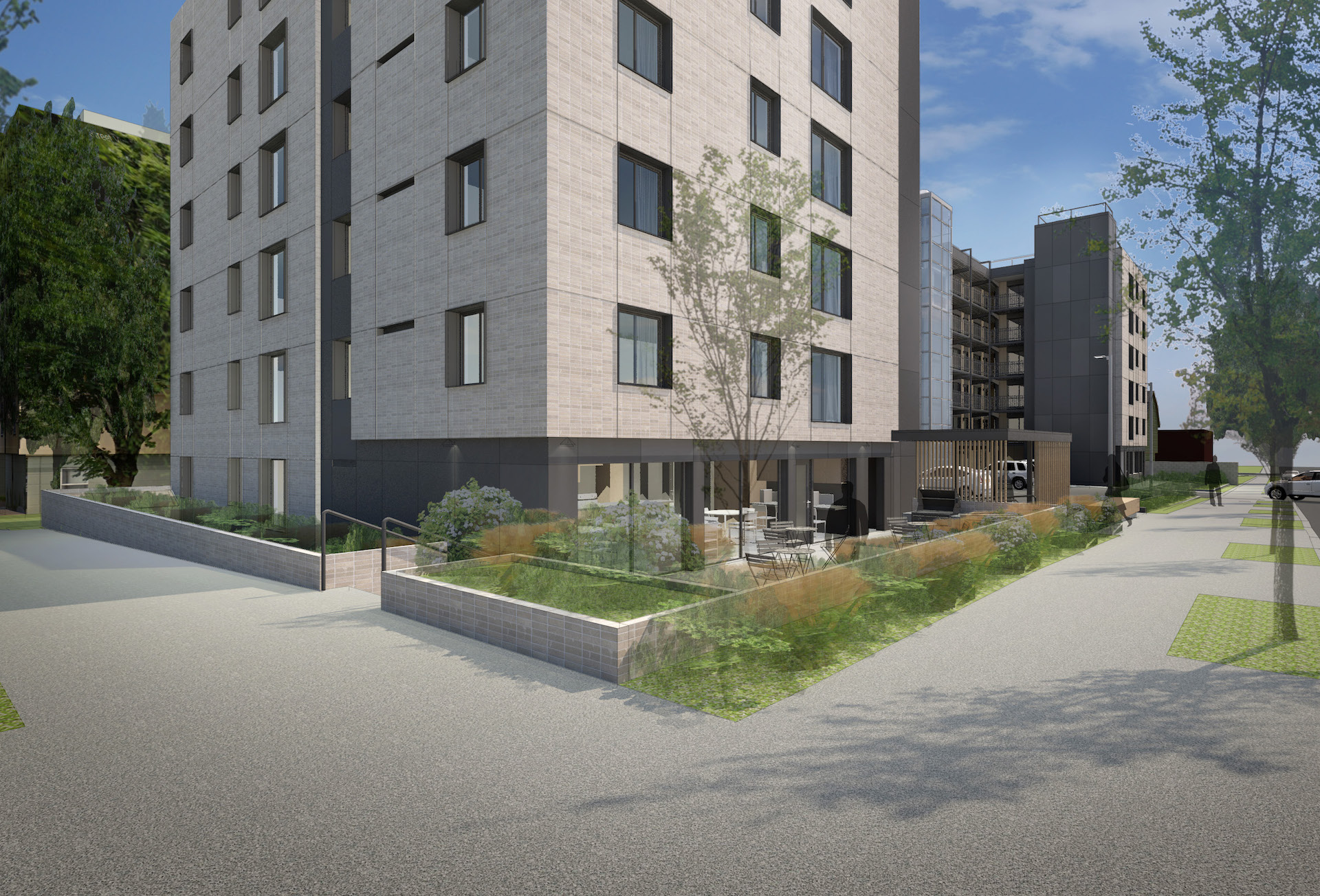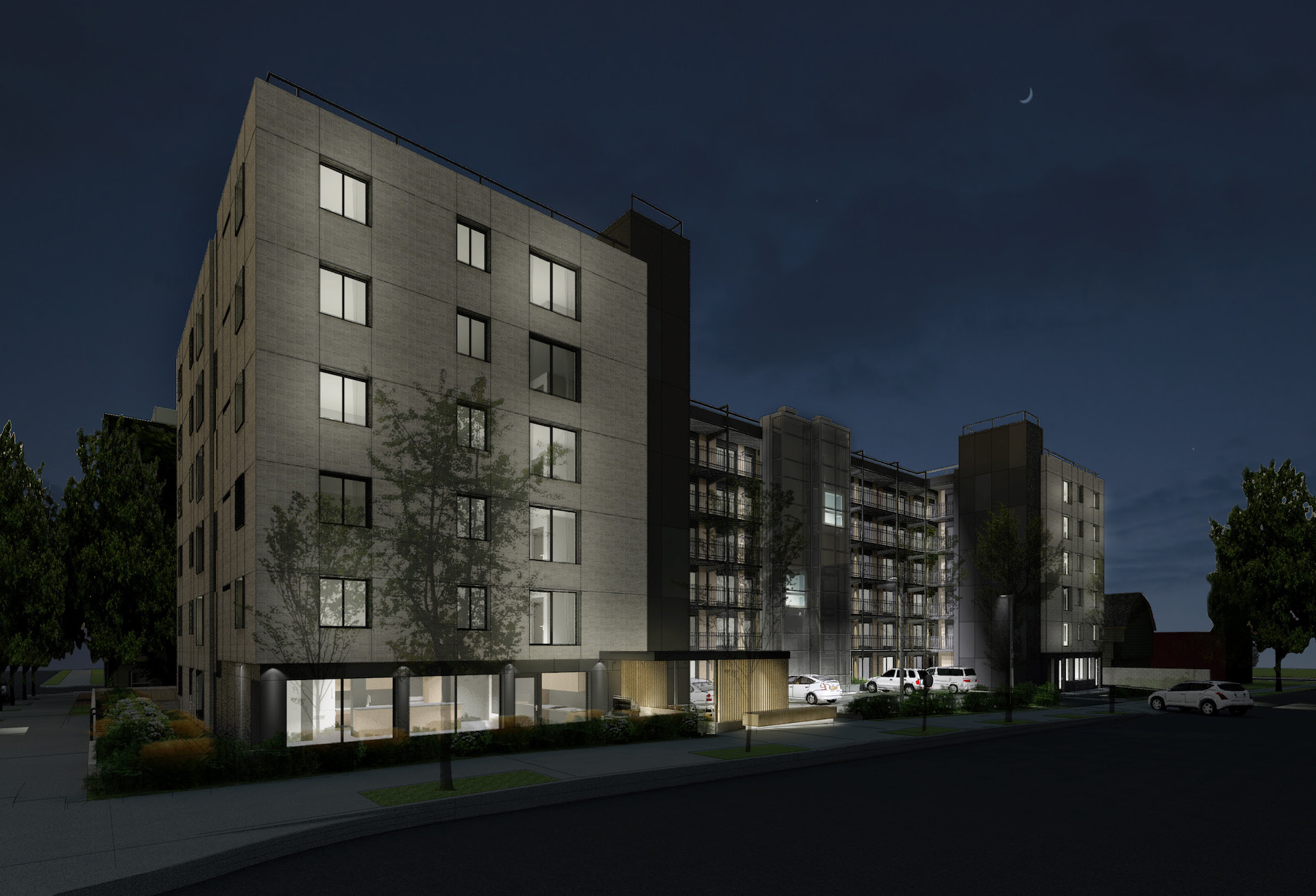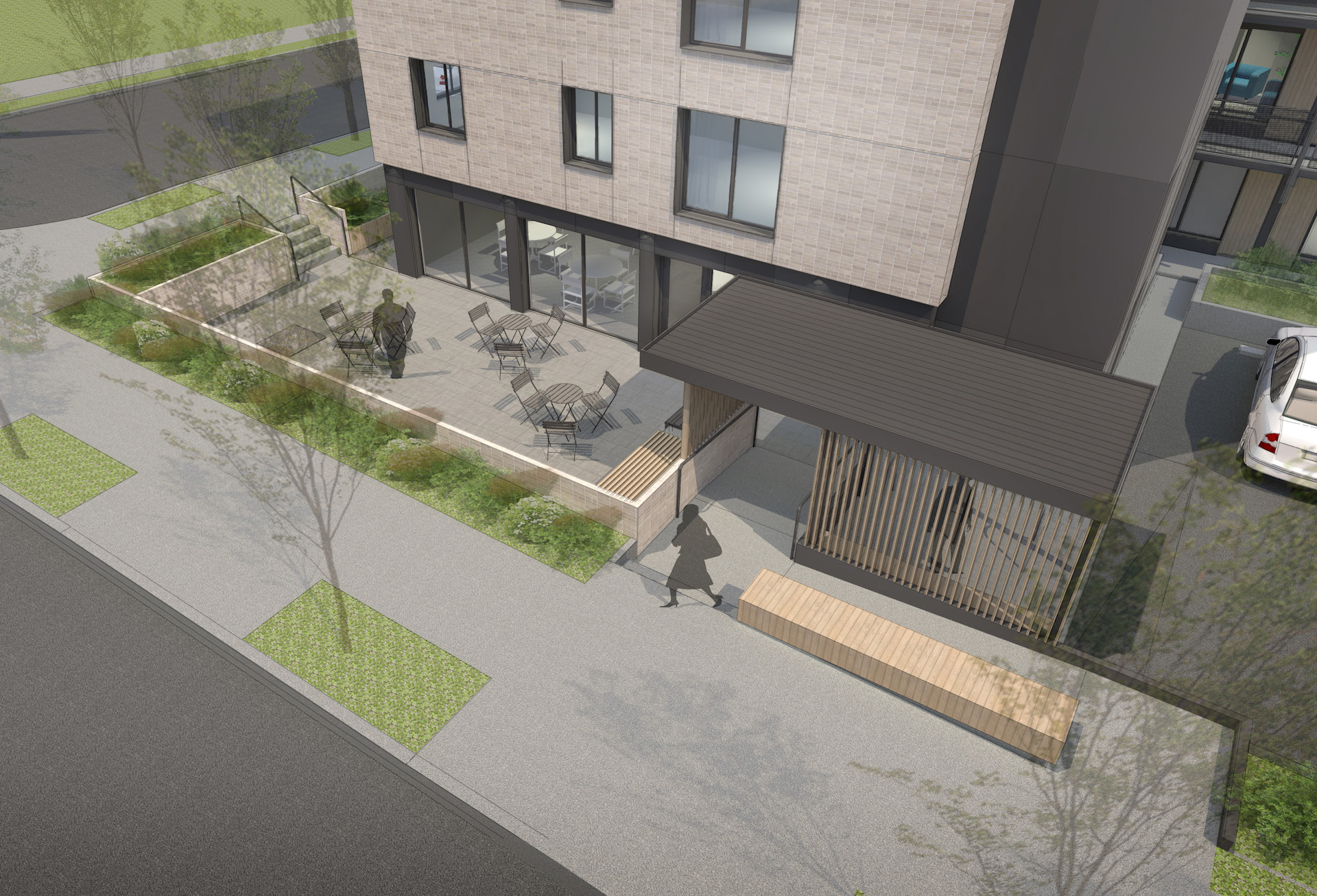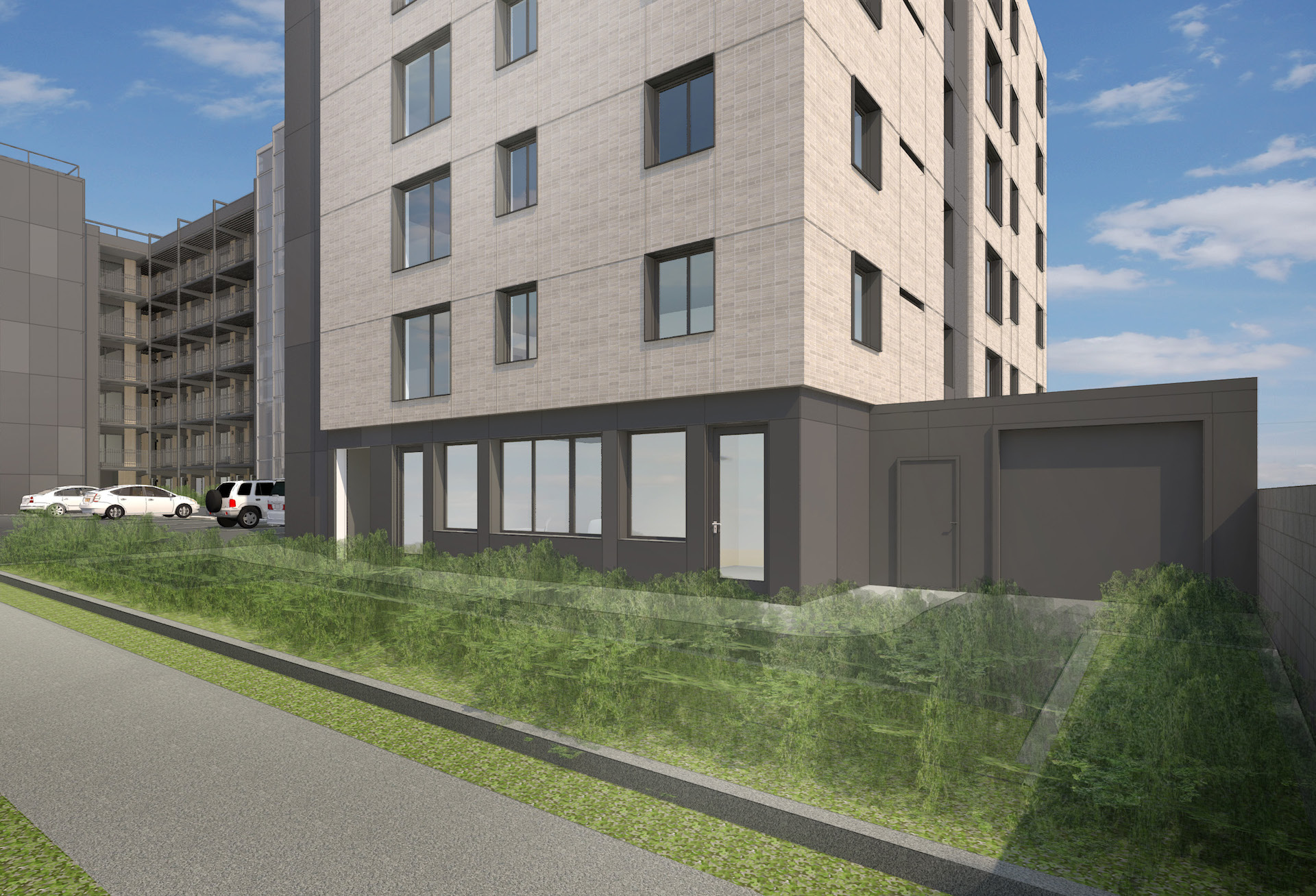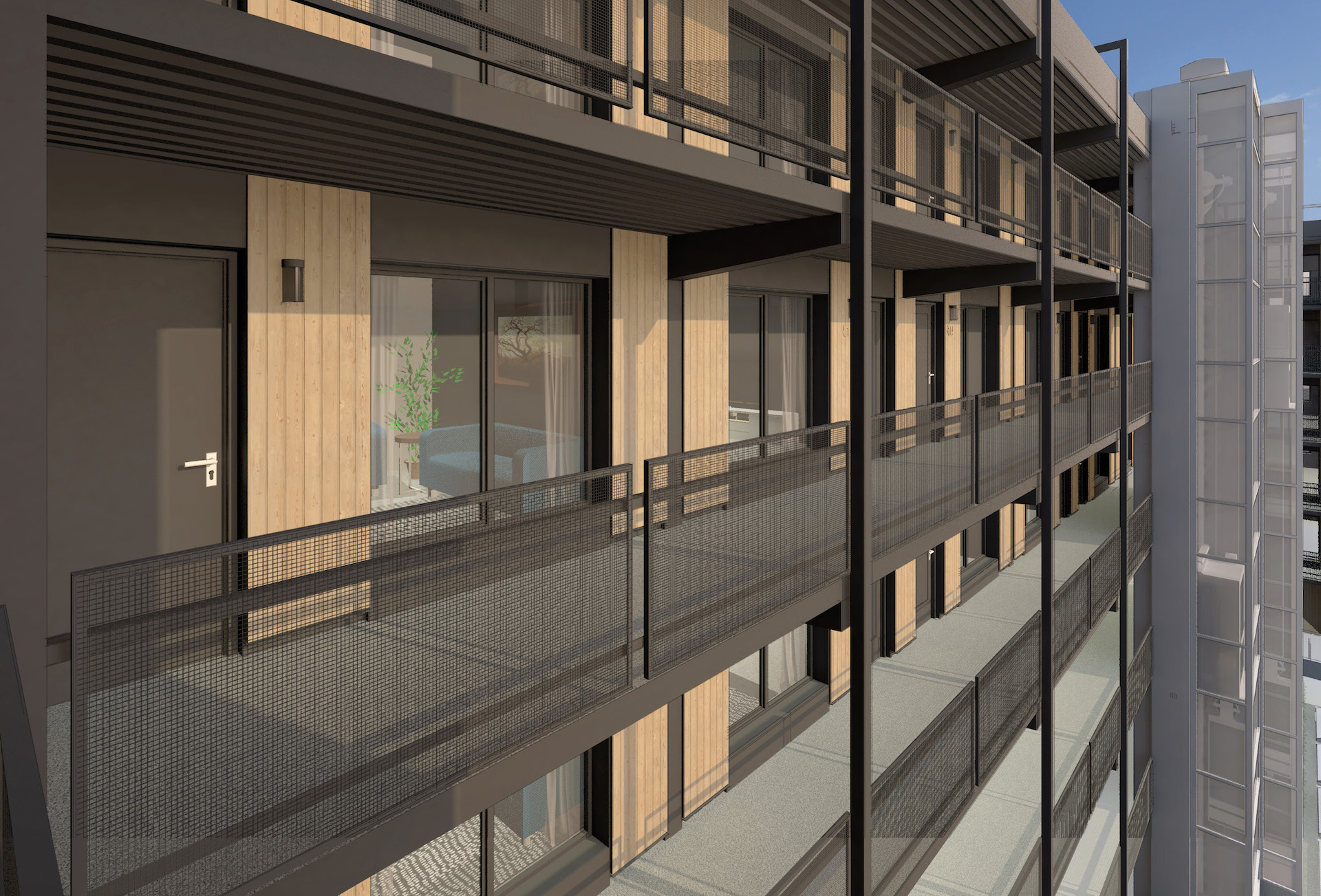 The renovation of the Medallion Apartments was approved by a unanimous vote of the Landmarks Commission, on November 19th 2018. The project had previously gone in front of the Commission once before, for Design Advice on June 25, 2018. In the conclusion to the Final Findings And Decision By The Landmarks Commission the renovation was found to "increase the building's compatibility with its surrounding historic district:
The proposed exterior alterations and site changes to this existing multi-dwelling development will increase the building's compatibility with its surrounding historic district and improve and activate the surrounding pedestrian network. The proposed materials are of high quality and the careful details will contribute to the durability of the building.
Building permits will need to be obtained before construction can begin.
Drawings