A proposed 23 story tower in the Pearl District has gone in front of the Design Commission to receive Design Advice. The project is being developed by Vibrant Cities in partnership with the Sunray Group, with design by Otak. The lower 11 floors of the 250′ tall building would be occupied by a Hyatt Place branded hotel. The upper 12 floors would be residential, with 120 apartment units. No vehicular parking is proposed.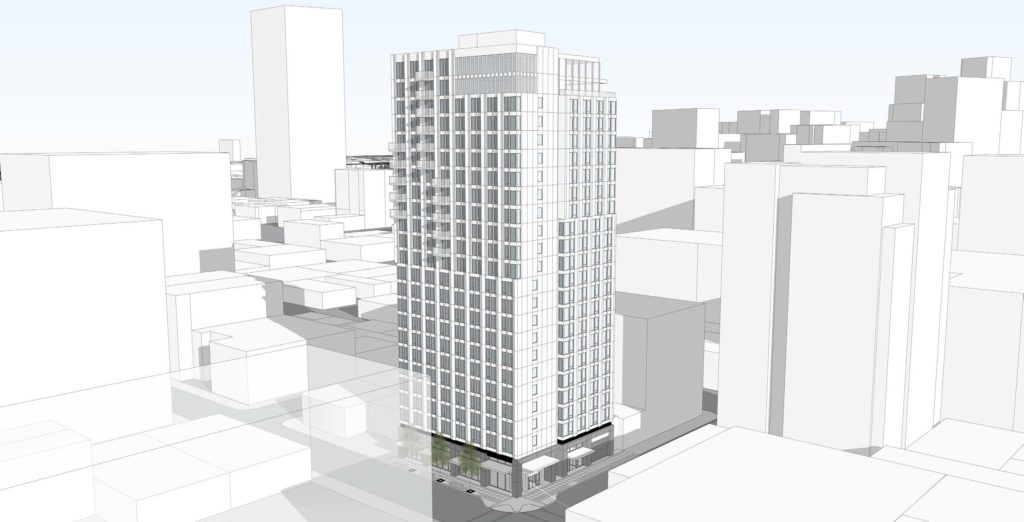 The project site is a quarter block at NW 12th & Flanders, currently used as surface parking. A large silver maple tree is currently growing at the corner of the site. The site is on the same block as the Oakwood Pearl (originally known as the Janey).
The building's two major programs are expressed in the elevations, with a shift in the window pattern happening mid-facade. Balconies would extend out from the building at some of the residential units.
Building materials have still to be determined, however initial concepts show "shaped, textured metal panels for major window facades" and "textured fibrous cement panels for more solid walls."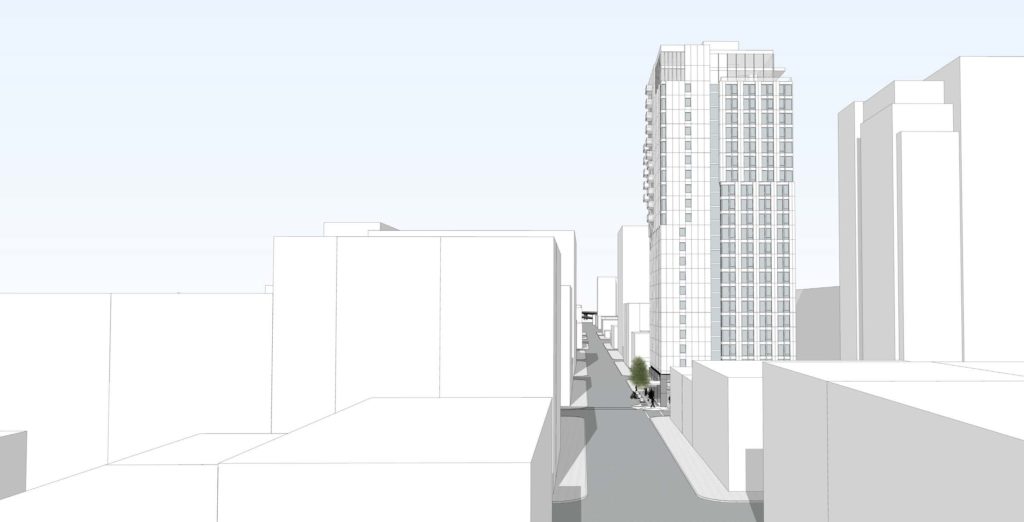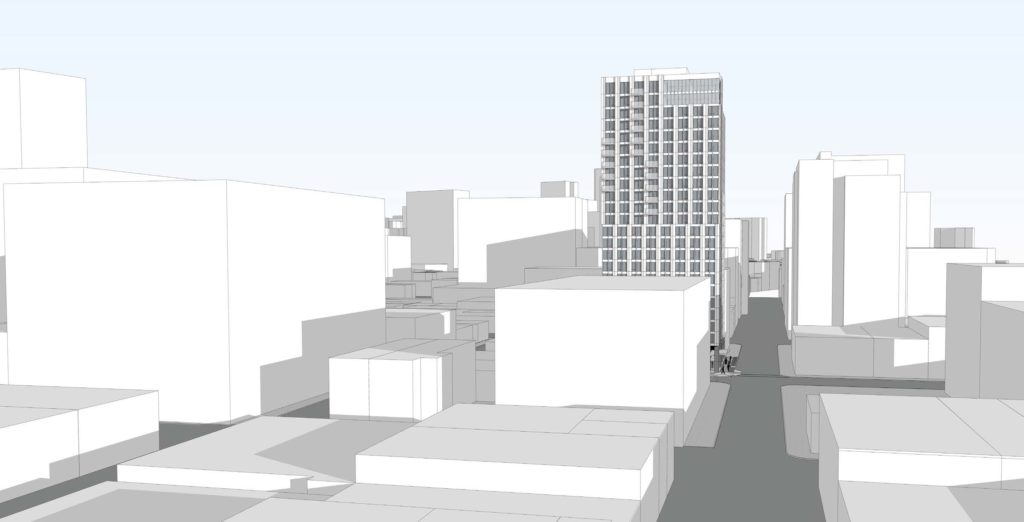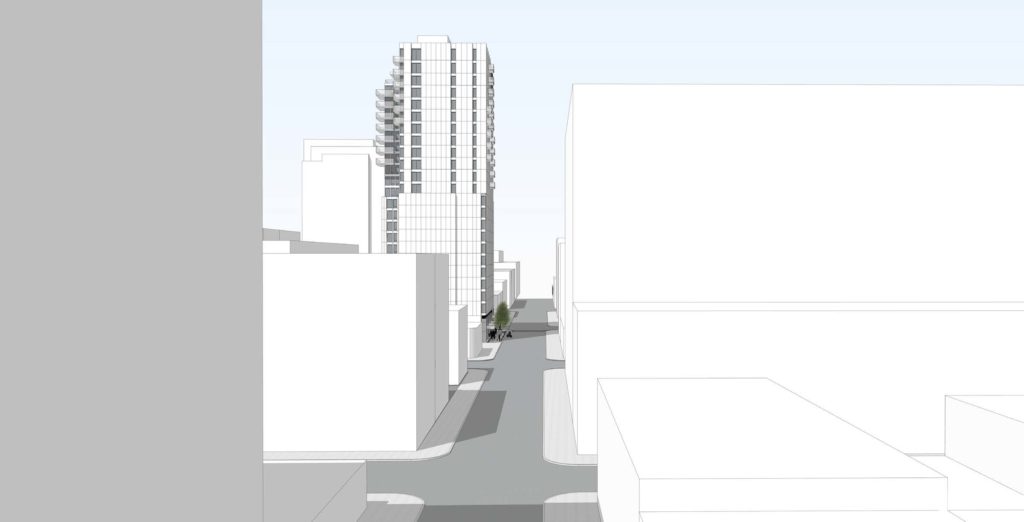 The ground floor of the hotel would include the hotel lobby, lounge and a bar/cafe, oriented to NW Flanders St. The residential lobby would be accessed from NW 12th Ave. Between the first and second Design Advice Request (DAR) meetings the building's loading docks were moved from NW Flanders to NW 12th Ave, to better respond to the future Flanders Bikeway.
At the project's second DAR two options were shown for the expression at the ground level. The first idea is described by the applicants as "sculptural cast concrete structure [which] celebrates industrial context." The second idea is "less sculptural and [has] simpler cast concrete columns."






The Hyatt Place went in front of the Design Commission for advisory Design Advice meetings on October 4th, 2018 and January 3rd 2019. As described in a Summary Memo, written after the second meeting, the Design Commission was "generally supportive of the project concept and scale but would like to see additional development of the project's massing and tower design to better reflect the quarter block site."
At both hearings the project attracted substantial public testimony in opposition to the project, from neighbors organized under the umbrella of the Pearl Neighbors for Integrity in Design. Issues raised included the height of the building, the lack of on-site parking and the loss of the mature maple tree at the corner of the site.
In order to gain approval the Hyatt Place will be required to go through a Type III Design Review, with public hearings in front of the Design Commission.
Drawings
DAR #1 | Plan | Site

DAR #1 | Plan | Ground

DAR #1 | Plan | Basement

DAR #1 | Plan | Mezzanine

DAR #1 | Plan | Levels 02 to 11

DAR #1 | Plan | Levels 12 to 22

DAR #1 | Plan | Level 23

DAR # 2 | Plan | Levels 01 & Mezzanine