The project to replace Lincoln High School with a new 6-story building is working its way through the Design Advice Request (DAR) process. Three meetings in front of the Design Commission have been held to date, with the most recent in February. The new campus is being designed by Bora architects and Mayer Reed landscape architects.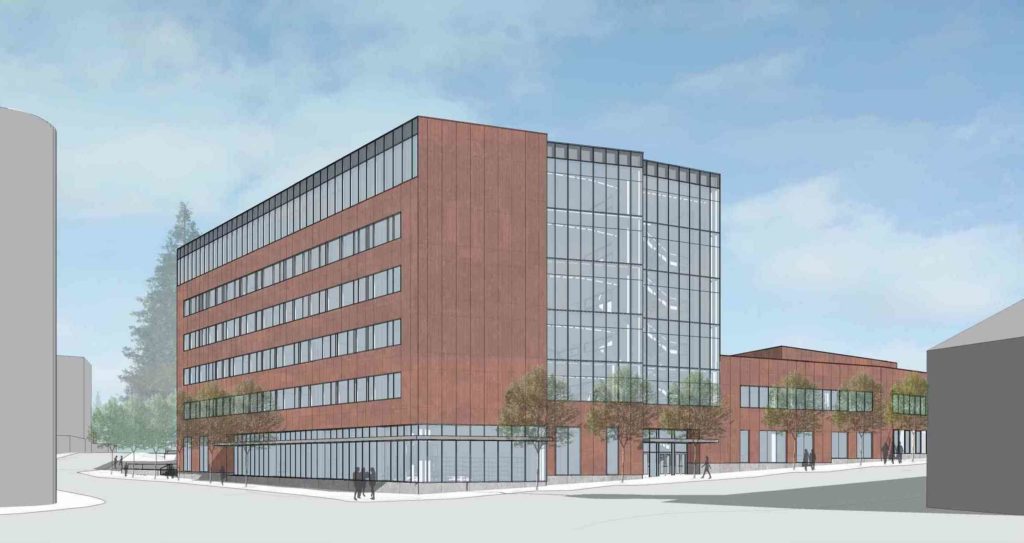 The Lincoln High School campus is located in Goose Hollow, on an 11 acre super block bound by SW 18th Ave, SW Salmon St, SW 14th Ave and adjoining properties on SW Jefferson St and Madison St.
Under the proposed rebuild the new school will be located at the western portion of the site, fronting SW 18th Ave. The existing 1952 school building at the east of the site will remain in use during construction. Once the new school building is complete the existing building will be demolished, allowing for the construction of a track and field.
A north-south pedestrian/bike connection through the site on alignment with SW 17th Avenue would be created, between the new building and the athletic field. The new connection would be open to the public, outside of school hours.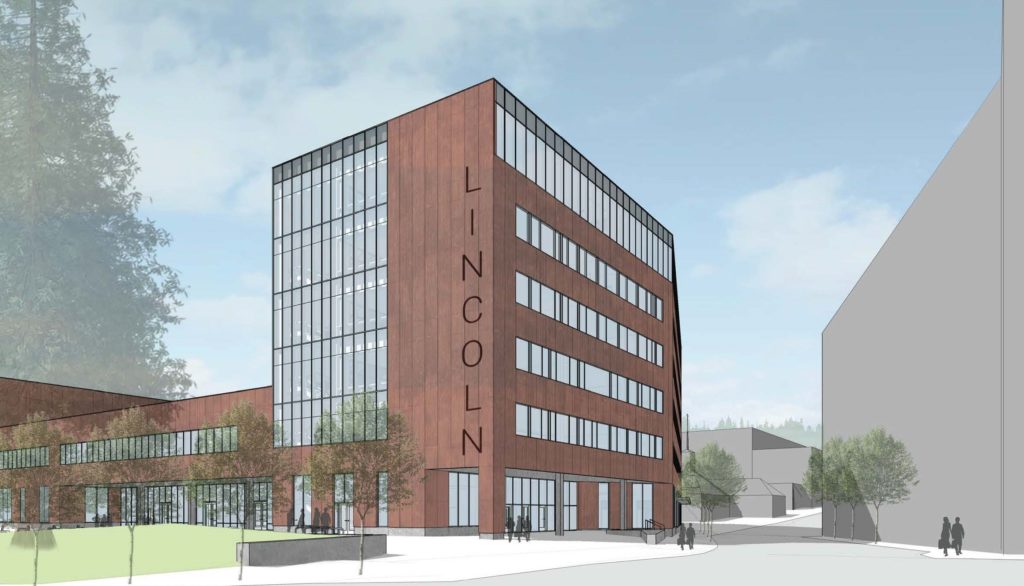 A 6-story classroom tower will be located at the corner of SW 18th & Salmon, across the street from a recently approved apartment building. The main entrance will be from an entry court located at SW 17th and Salmon. Drop off and pick up activities will continue to happen on SW Salmon St.
Larger volume spaces, including the school's theater and athletics facilities, will be located in a lower rise structure, which extends along SW 18th Ave to the south west corner of the site.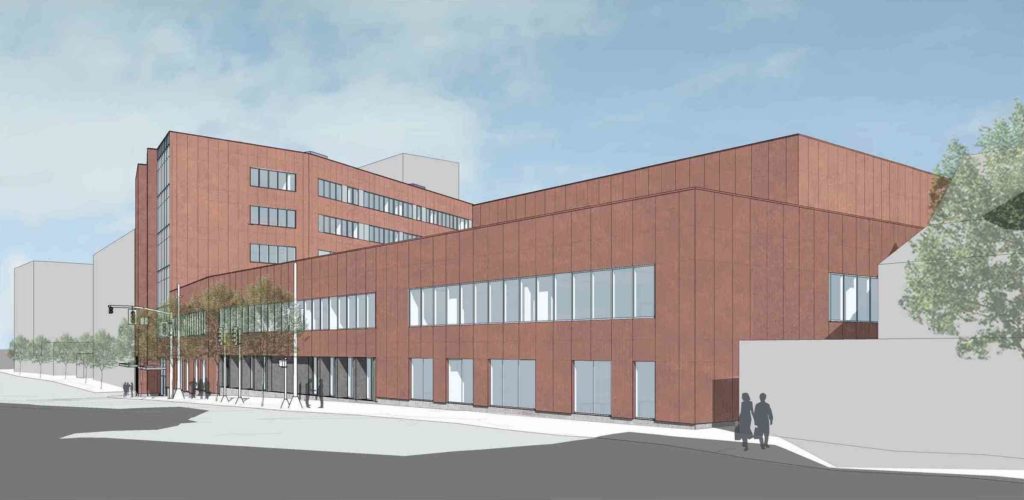 At the time of the February 7th Design Advice Request the choice of exterior materials had no yet been determined, however red TAKTL concrete or SwissPearl panels were being investigated as an option.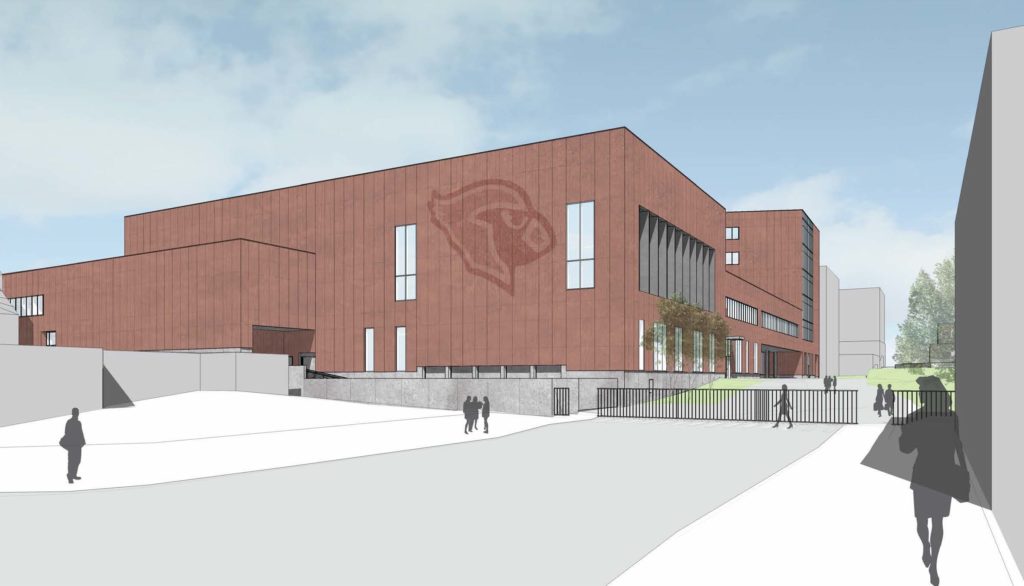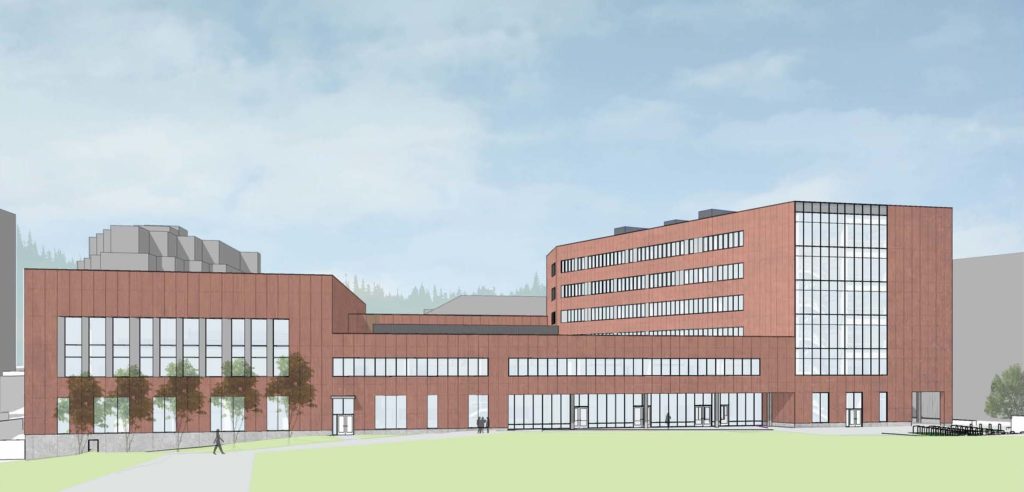 Issues discussed at the third DAR, and described in a summary memo, included: the building context, including the design of the north-south path and the entry plaza, which the Commission indicated needed refinement; the public realm, including ground floor program, which was applauded; and the building composition, which was praised in general, with the need for more articulation and finer grain scale noted.
A fourth DAR is scheduled for this coming Thursday, May 16th, where updated designs will be presented. In order to gain approval the project will have to go through a Type III Design Review, with public hearings in front of the Design Commission.
Drawings
Plan | Site

Plan | Ground