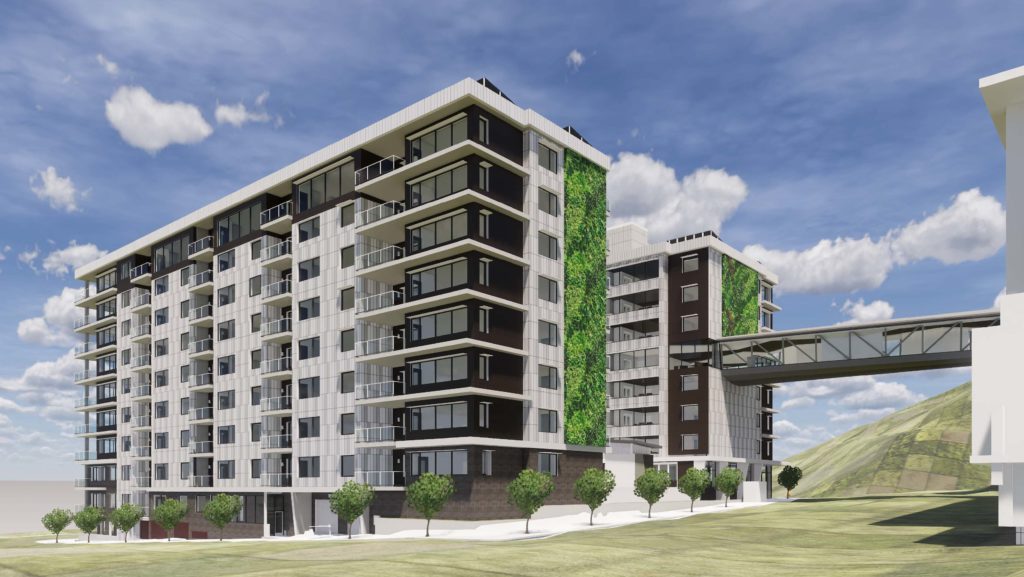 A resident-run retirement community is planning a $100 million expansion, reports the Oregonian. The Terwilliger Plaza Parkview Building will rise to 10 stories and include 127 one- and two-bedroom apartments.
Live Nation is in talks with the Zidell family to build a 10,000-seat performance venue in South Waterfront, according to the Oregonian.
Turner Construction is rushing to complete work* on the Providence Park Expansion in time for the Portland Timbers' home opener on June 1, reports the Daily Journal of Commerce.
Prosper Portland has selected the "Play" concept for the Broadway Corridor, writes the Oregonian. The concept would see the former post office "replaced with sports fields and basketball courts flanked by high-rises."
A proposed bill in the Oregon legislature aims to create more lower priced condominium units. Developments that go through a more stringent envelope inspection would see the period for lawsuits reduced from 10 years to six, and require approval from a majority of homeowners to initiate a lawsuit.
The 101 affordable apartments at 72 Foster are now complete. The Daily Journal of Commerce published photos of the development, which has an "intergenerational focus."
The Business Tribune wrote about how at The Canyons developer Ben Kaiser is creating a "community with no limits on age or accessibility."
*This article will be unlocked for the rest of this week. After this week it will only be viewable by DJC subscribers.