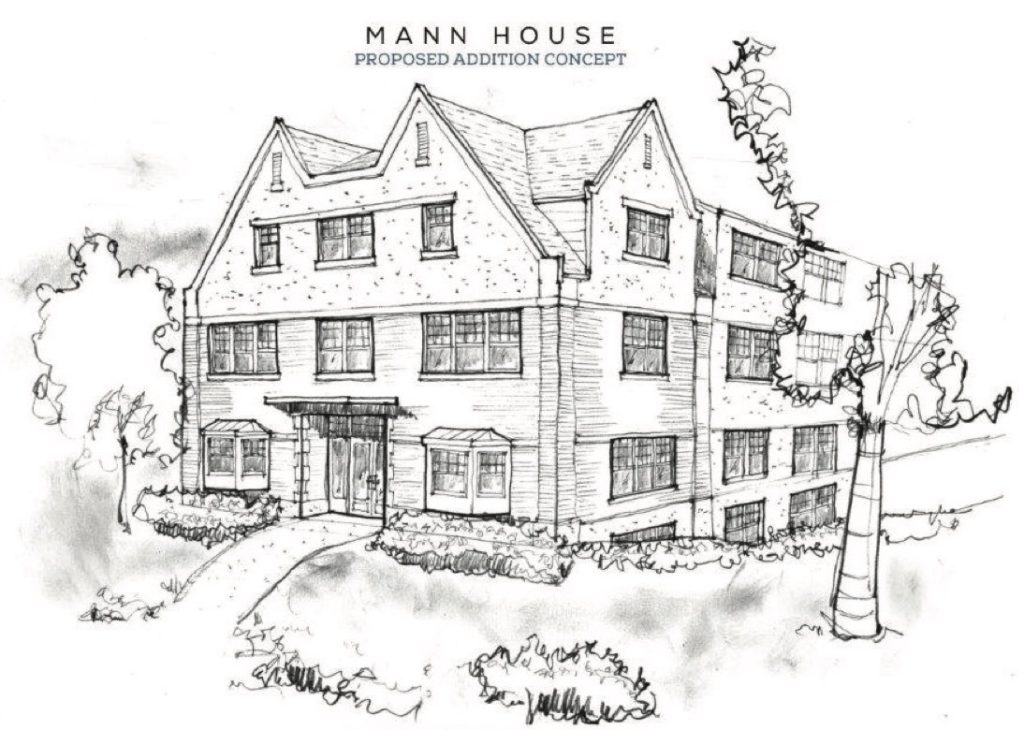 Every week, the Bureau of Development Services publishes lists of Early Assistance applications, Land Use Reviews and Building Permits processed in the previous week. We publish the highlights. This post covers February 3rd, 2020 to February 9th, 2020.
Design Advice was requested by Emerick Architects for the Anna Mann House at 1021 NE 33rd Ave:
The conversion of an existing 51,000sf historic group living complex into an affordable housing complex. With a new 36,000sf addition and a future, 32,000sf stand alone building to be added to the site, a total of 128 new affordable housing units will be created. The intention is to include on-site filtration methods pending the results of the geotechnical report.
A foundation permit for the Modera Morrison at 1120 SE Morrison St was submitted for review by SERA Architects
MODERA MORRISON – Foundation, excavation, and shoring for new 7-story apartment building with 1.5 levels below grade parking