The Design Commission has approved the Modera Morrison, a 7-story building designed by SERA Architects for Mill Creek Residential Trust. The project will include 247 units. 175 vehicular parking spaces are proposed in two levels of below grade parking. 384 bicycle parking spaces are proposed.
The building will be subject to the city's inclusionary housing rules, which require the provision of affordable housing or the payment of a fee-in-lieu.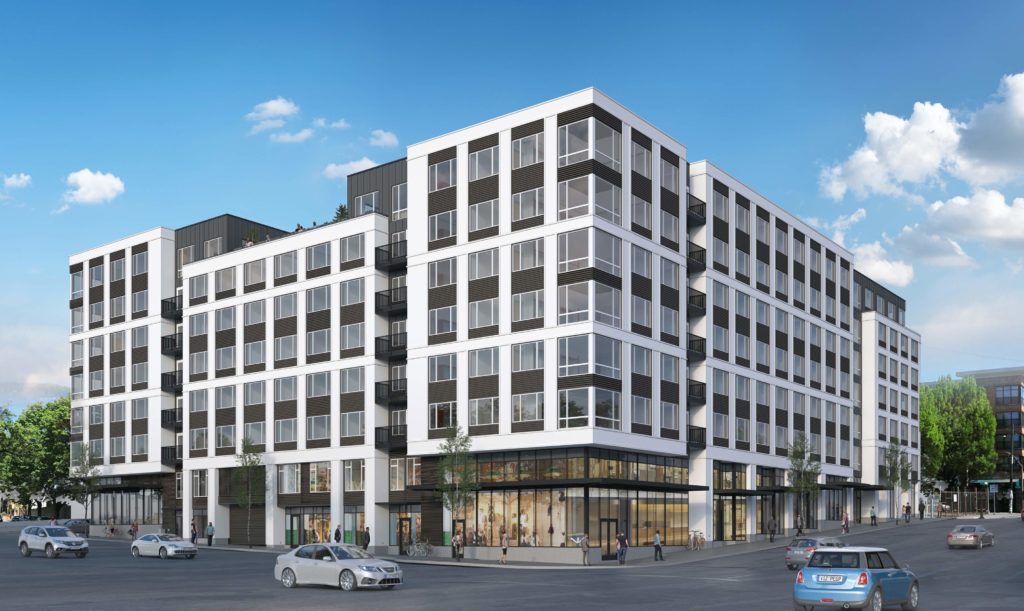 The project site is a full block at 1120 SE Morrison St, bound by SE Morrison, 12th, Belmont, and 11th. The site is currently occupied by a single story warehouse, parts of which date back to 1906.
One block to the south of the Modera Morrison site is the under-construction Modera Buckman. Other buildings recently completed, under construction or proposed on the lower Belmont / Morrison corridor include the Goat Blocks and the Goat Blocks 888 building, Alder.9, Modera Belmont, Grand Belmont and the 12-story building adjacent to the Weatherly.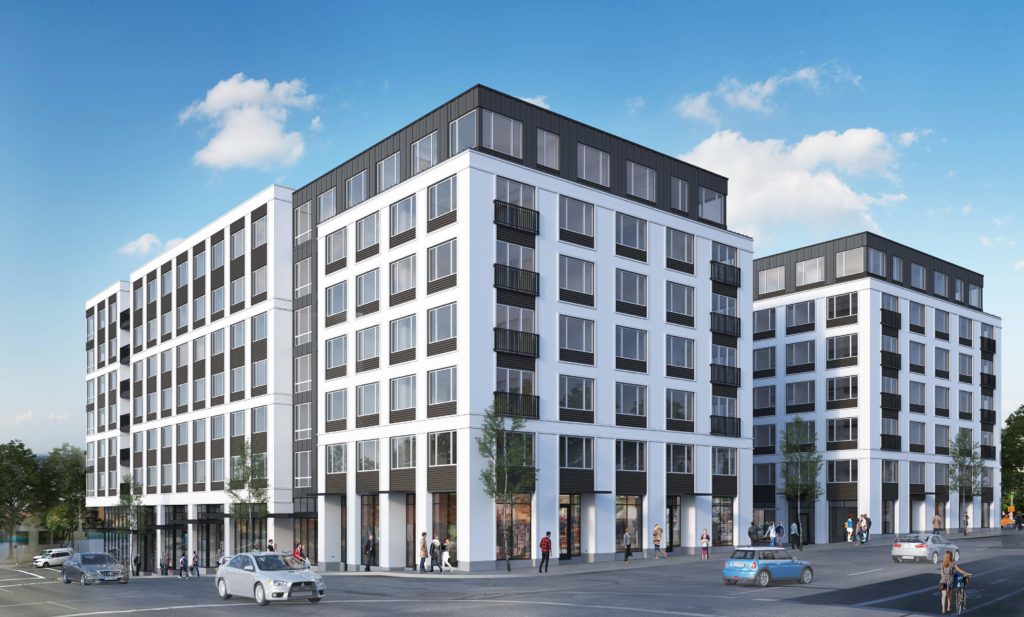 The building will be arranged in a U-shaped plan, with an east-facing courtyard that meets the ground at SE 12th Ave. Parking would be accessed from SE 11th Ave, one story below the first floor level. Ground floor retail would be located along the SE Belmont St, 12th Ave and Morrison St frontages. A double height residential lobby would be located at the corner of SE 11th Ave and Morrison St.
The primary material proposed for the Modera Morrison is stucco. Other materials proposed include standing seam metal panel, ribbed metal panel, vinyl windows, aluminum storefront glazing, steel canopies and steel balconies.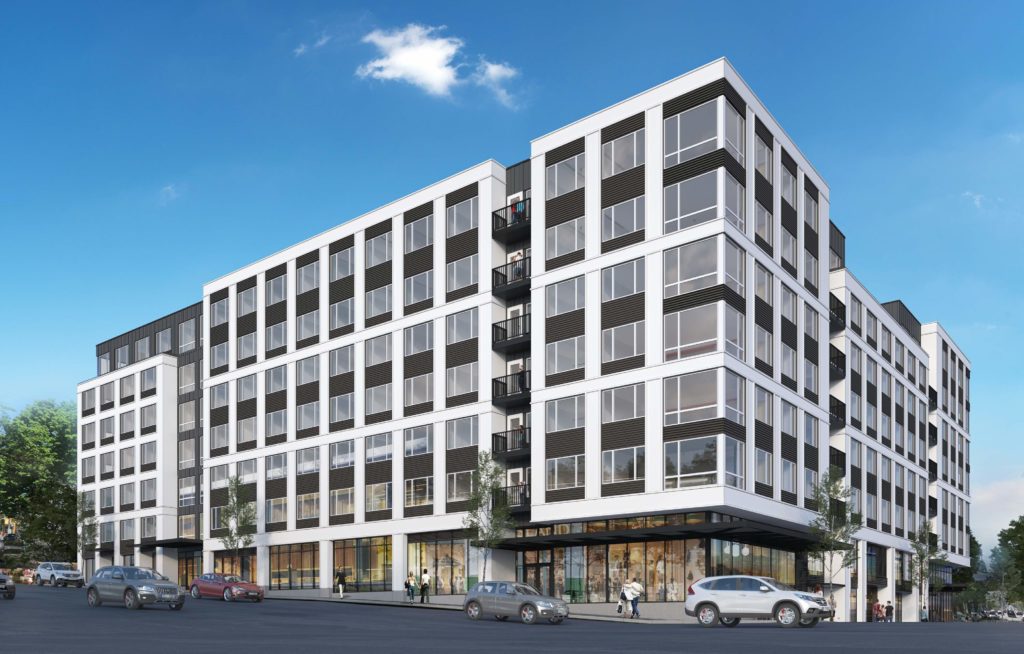 The Modera Morrison was approved by a unanimous vote of the Design Commission at the project's first hearing, held on November 21st, 2019. The project had previously received Design Advice on May 16th, 2019 and July 18th, 2019.
In the Final Findings and Decision by the Design Commission the project was praised for the way in which the massing of the full block, 7 story building is broken down:
The proposed building will provide 247 residential units and over 10,000 square feet of ground floor retail space in a close-in area at the edge of the Central City Plan District, well served by transit on all four surrounding streets. The proposed building, which occupies the full block breaks down its perceived mass through volumetric changes with a significant massing break at the east courtyard facing the residential portion of the Buckman neighborhood. At the ground level, back-of-house uses are minimized, and active uses surround a substantial majority of the street level which will provide additional retail options for the larger neighborhood. The Commission found that the project's strength is in the public realm but also appreciated that the building responds to its context through massing shifts and a finer level of detail than previously presented
Building permits will need to be obtained before construction of the Modera Morrison can begin.
Drawings
Plan | Site

Plan | Level P2

Plan | Level P1

Plan | Level 1

Plan | Levels 2-6

Plan | Level 7

Plan | Roof

Elevation | North (SE Morrison)

Elevation | West (

Elevation | South (SE Belmont)

Elevation | East (SE 12th)

Elevations | Courtyard

Elevation | Courtyard

Section

Section