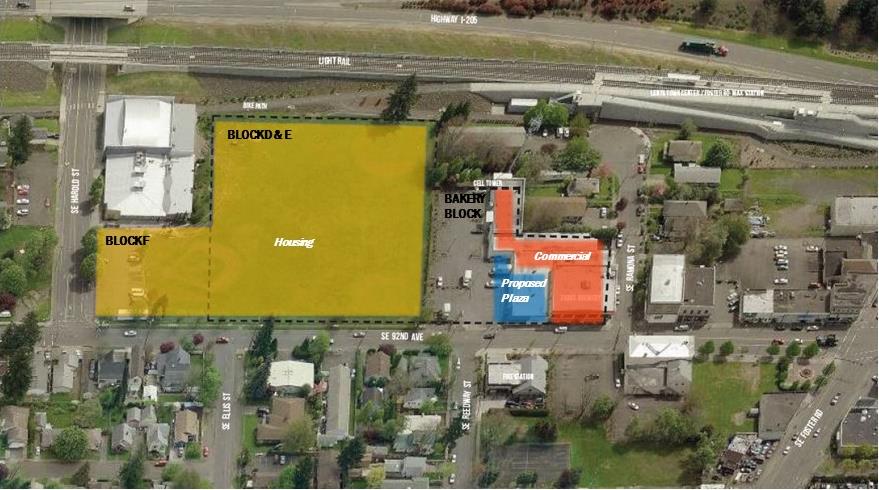 The Oregonian reported that the developers of the Block 216 tower are betting on achieving record prices, with $1,350 to $1,900 per square foot condominiums units and hotel rooms at an average rate of $450 a night.
Prosper Portland is moving forward with a second phase of development in Lents Tower Center, reports the Oregonian. Blocks D & E at SE 92nd Ave will include 244 units of multifamily rental housing; the adjacent Block F will be offered to the Portland Housing Bureau for affordable housing; and the Bakery Blocks site at 5716 SE 92nd Ave will include new commercial space and a public plaza, with the retention of Zoiglhaus Brewing.
The Daily Journal of Commerce wrote about developments along the MAX Orange Line*, including the under-construction Dean River Apartments at 3255 SE 17th Ave, and proposed projects at 4245 SE Milwaukie and SE 8th & Division.
KGW looked inside the Laurelwood Center at 6144 SE Foster Rd. The shelter has 120 beds, which will be allocated mostly to women and couples.
*This article will be unlocked for the rest of this week. After this week it will only be viewable by DJC subscribers.