The Overlook Park Apartments are under construction at 3705 N Overlook Blvd, one lot west of N Interstate Avenue. The six story building will have 63 apartments, with a mix of studios and one or two bedroom units. One story of partially below grade parking is proposed, with room for 16 cars. This will be accessed via a new alleyway connecting to N Interstate Ave, along the edge of Overlook Park. 108 long term and 8 short bicycle spaces will be provided.
Exterior materials include ribbed metal panels, colored fiber cement panels and sheet metal panels.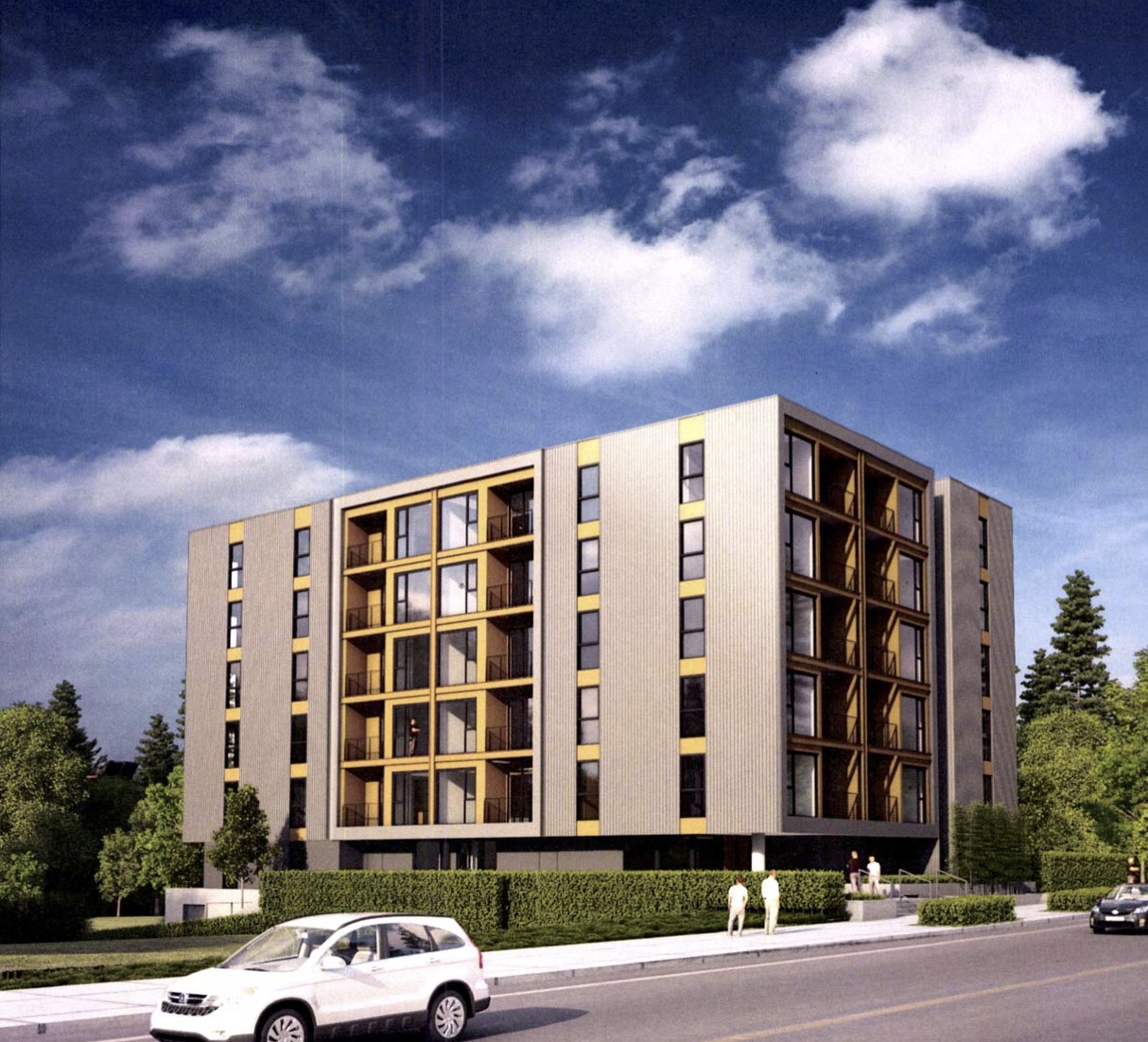 The project is by TVA Architects for VWR Development, which is the same team behind the planned Jefferson 14 apartments. Rather than meet the prescriptive requirements of the Community Design Guidelines, the project team chose to go through a Type II Design Review. In the decision [PDF] to approve the project, the Bureau of Development Services praised the building's design:
This specific site was identified during the North Interstate Corridor Plan as a signature redevelopment site under the RH zoning, with excellent transit access and the opportunity for park frontage high- density housing with downtown and west hill views. The project team has developed an attractive, durable, humane building with an open and inviting front yard/entry plaza, outdoor spaces and large windows in each unit, and parking and traffic impacts contained onto a new alley connecting to Interstate Avenue. The project easily meets the applicable design guidelines and criteria and merits approval.
Existing Context
The site, seen here in 2011, previously had two single family homes on it. The existing 1913 houses were torn down in 2013.
Site Plan and Elevations