The 19th & Overton Apartments by GBD Architects are recommended for approval in a Staff Report And Recommendation To The Design Commission [PDF]. The project, for developer Gerding Edlen, will be a 6-story building with 58 apartment units. 4 loft units will have entries directly onto NW Overton. A roof deck for the use residents is proposed, with a fire pit and an outdoor kitchen. 33 vehicular parking spaces will be provided, all but one of which in a mechanical parking system. 64 long term bicycle parking space will be provided, mostly in a secure bike room.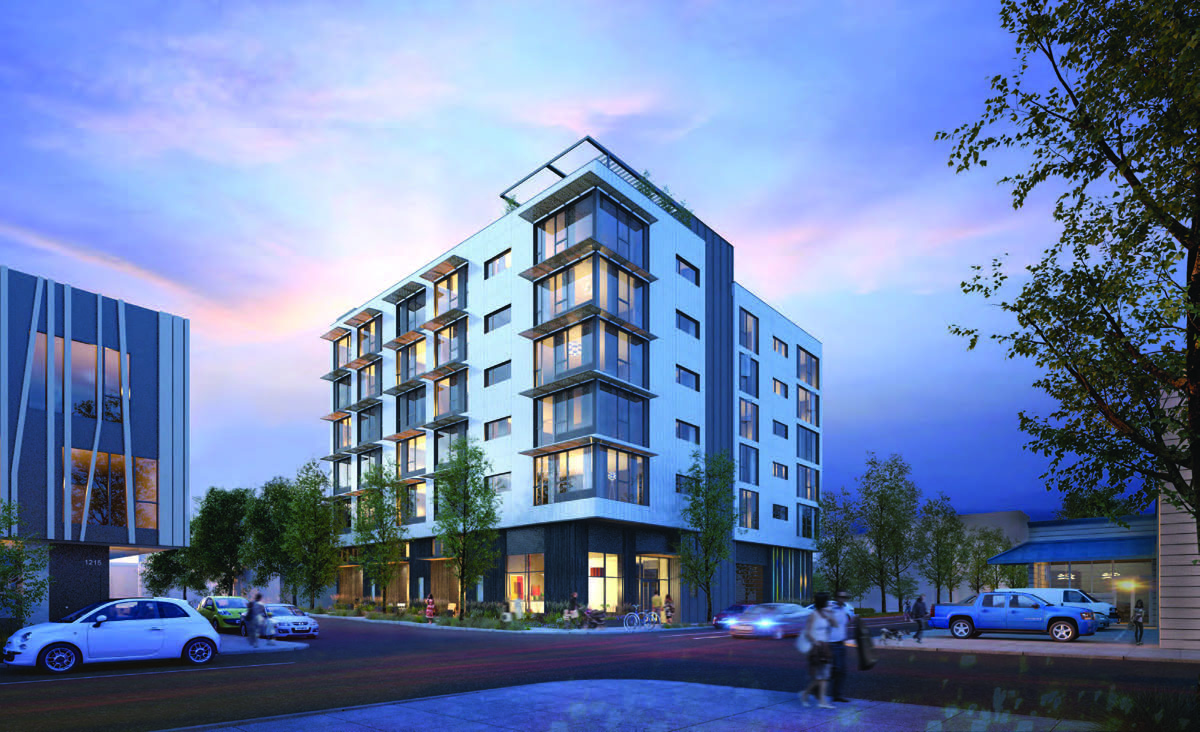 The building will replace a low-rise 1956 building, which was most recently used as The Portland Police Association headquarters. The building was put up for sale in early 2014, and was sold for $1,658,000 in July 2014. The project is on the same block as the proposed Tess O'Brien Apartments.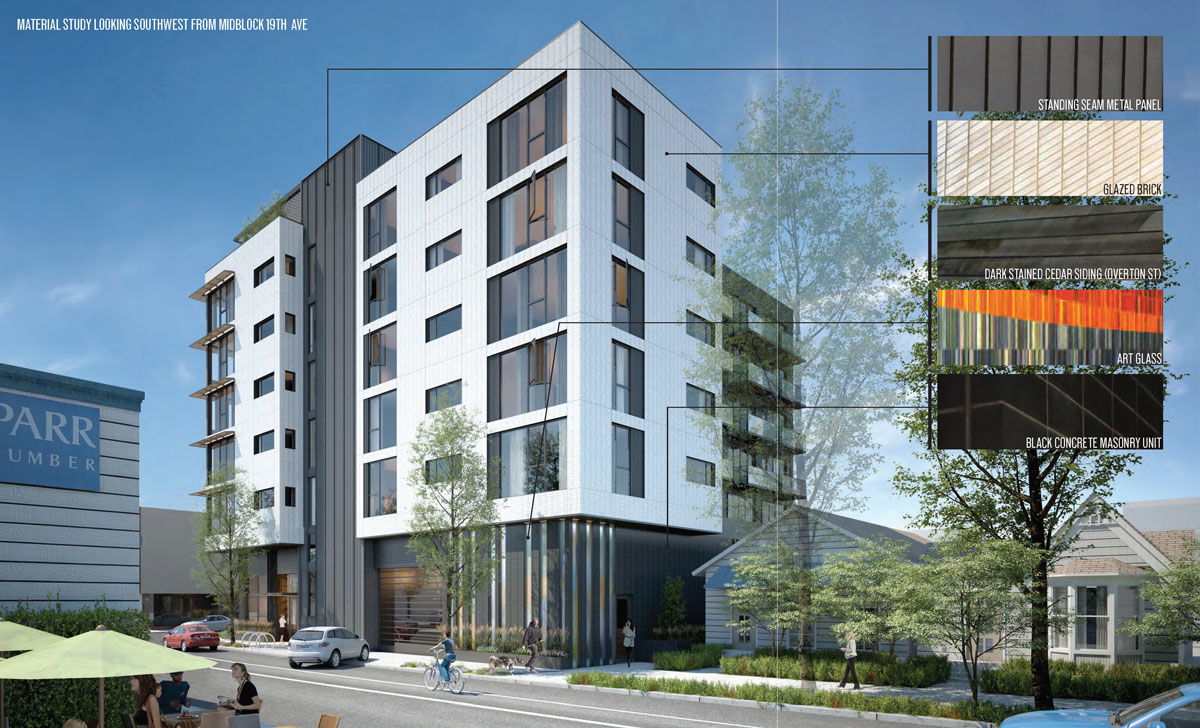 Proposed exterior materials include standing seam metal, stack-bonded iridescent glazed brick, stained cedar, art glass and black concrete masonry units. The south facade will face will have generous floor-ceiling glazing, with solar shading provided by "eyebrow" metal louvers over the windows.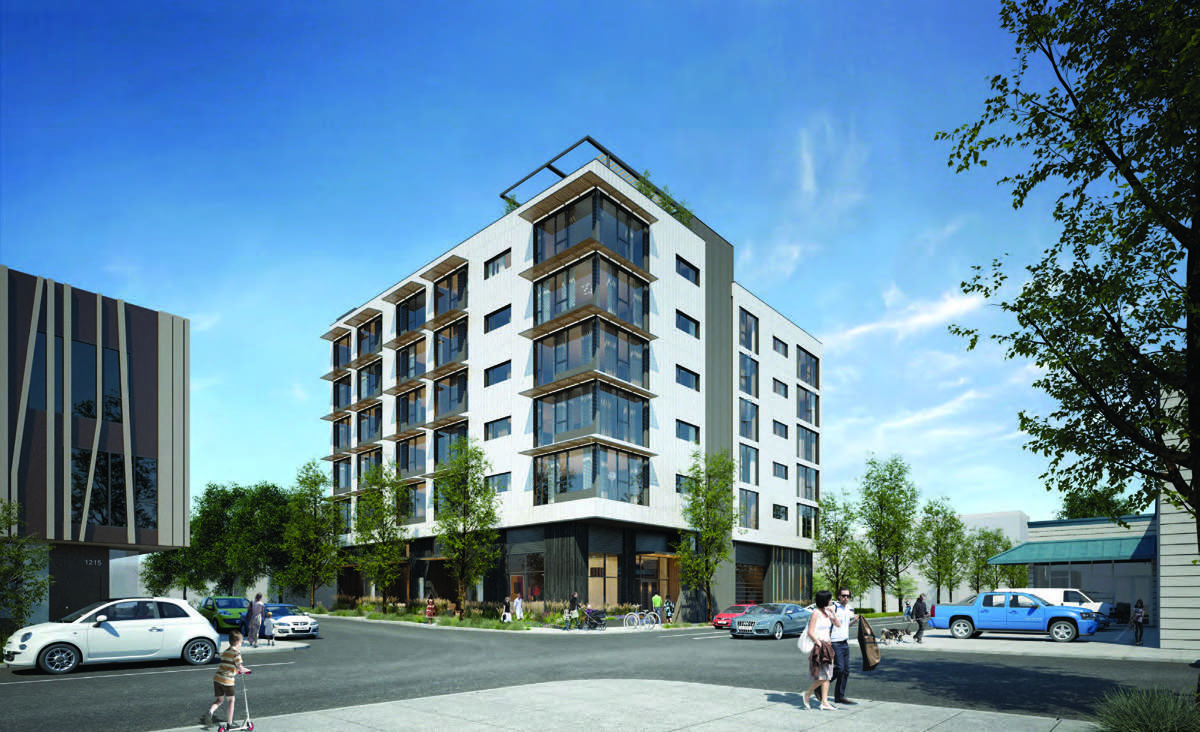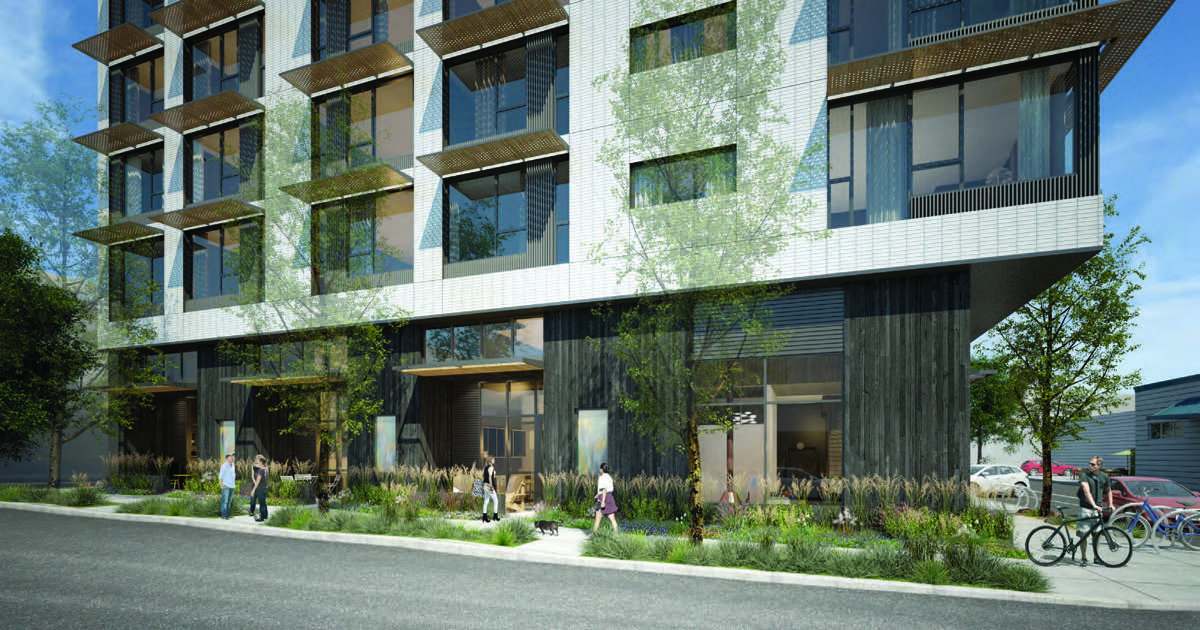 At the time of the Staff Report publication, no written comments had been received from notified property owners. The Design Commission is scheduled to review the project on Thursday January 22nd.
Plans, Elevations and Sections