The Jefferson Street Flats are under construction in Goose Hollow. The project by Vallaster Corl architects for Mill Creek Residential Trust will include 134 residential units in a 5-7 story building. 121 car parking spaces and 150 long term bicycle spaces will be located in two levels of below grade parking. Amenity spaces for the residents will be located on the ground level facing SW Jefferson St, and on a 750 sq ft roof deck.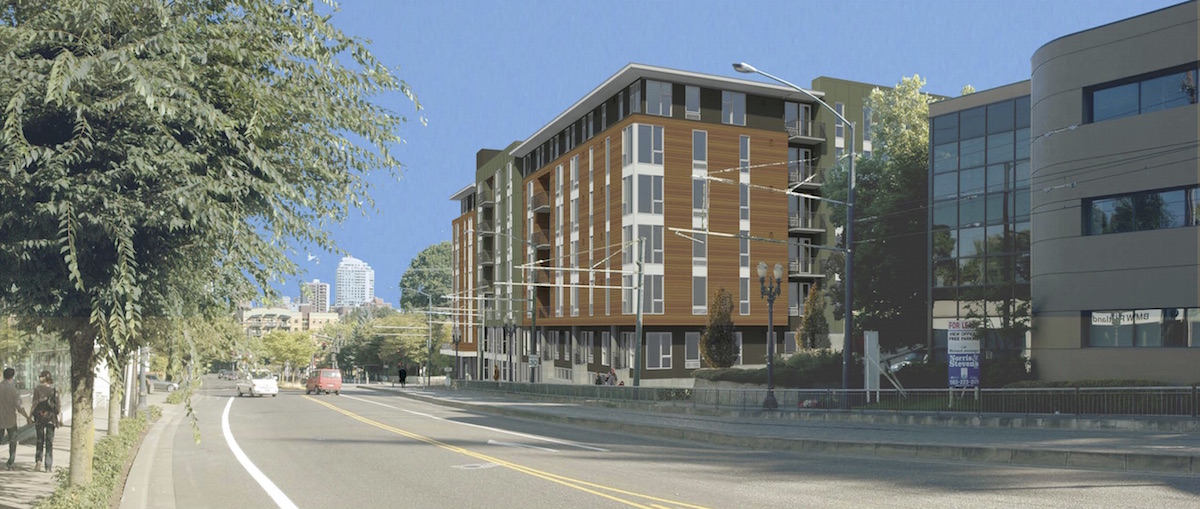 The site at 2040 SW Jefferson St, seen below in 2011, faces directly onto the MAX Blue / Red line. It was previously mostly used as surface parking for TriMet. A small two story commercial building was also located on the site.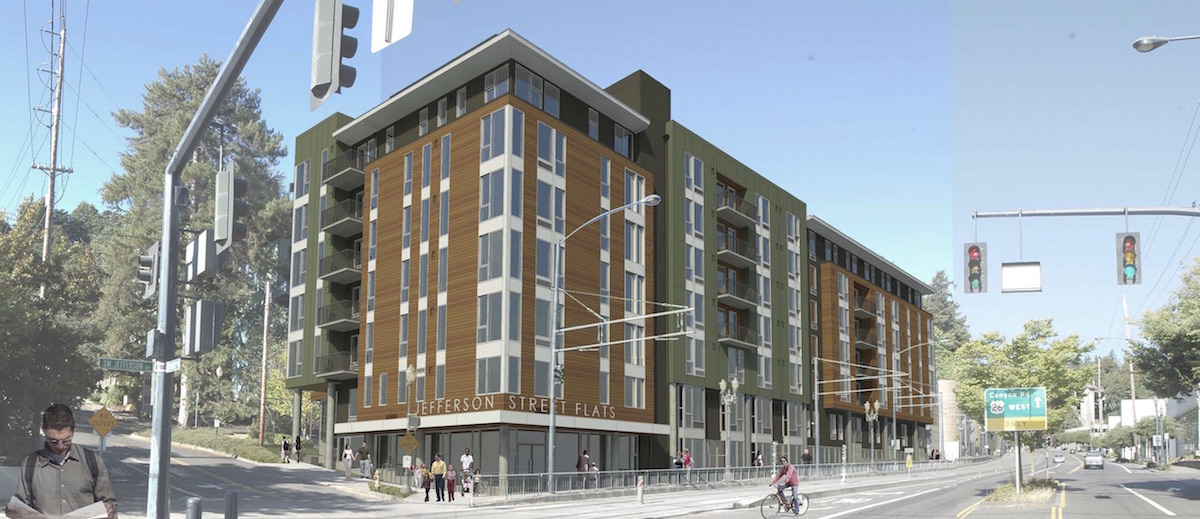 Exterior finishes will include cast in place concrete, fiber cement panels, wood siding, aluminum storefront windows and vinyl windows.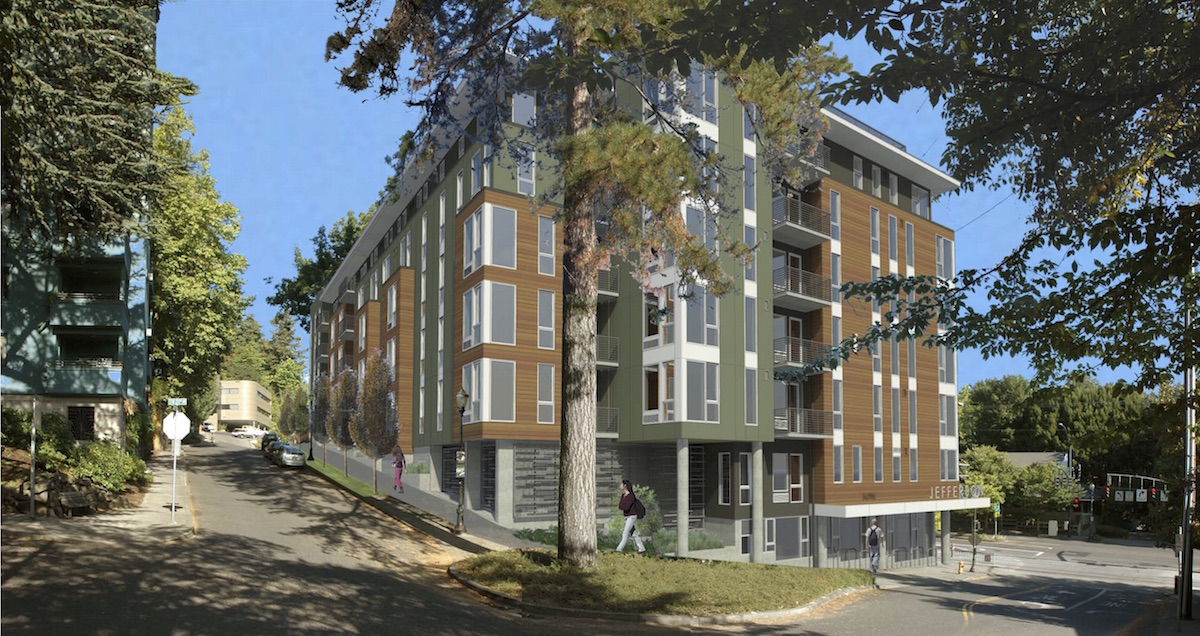 The project was approved [PDF] by the Design Commission in March 2013, through a Type III Design Review. Fourteen letters were received during the review period, all but one of them in opposition to the project. Concerns raised included building scale, size, neighborhood compatibility, impacts to traffic and parking, and the loss of green space. Opposition to the project was led by residents of the Arbor Vista condominiums, directly to the south of the project, who considered appealing the approval to the City Council. Ultimately no appeal was filed. Construction began in May 2014, and is scheduled for completion in late 2015.
Plans