Construction is underway on the Ella, a 199 unit apartment building by Texas based developer Alamo Manhattan. The design of the project on South Waterfront Block 43 is by Texas based Hensley Lamkin Rachel Inc, with assistance from local architects SERA. An underground garage, accessed from SW Abernethy St, will provide parking for 196 vehicles. The building will have one retail space, a 1,470 sq ft unit at the corner of SW Moody Ave and SW Abernethy St. Ground floor amenity spaces for the residents have been designed so that they can potentially be converted to retail in the future.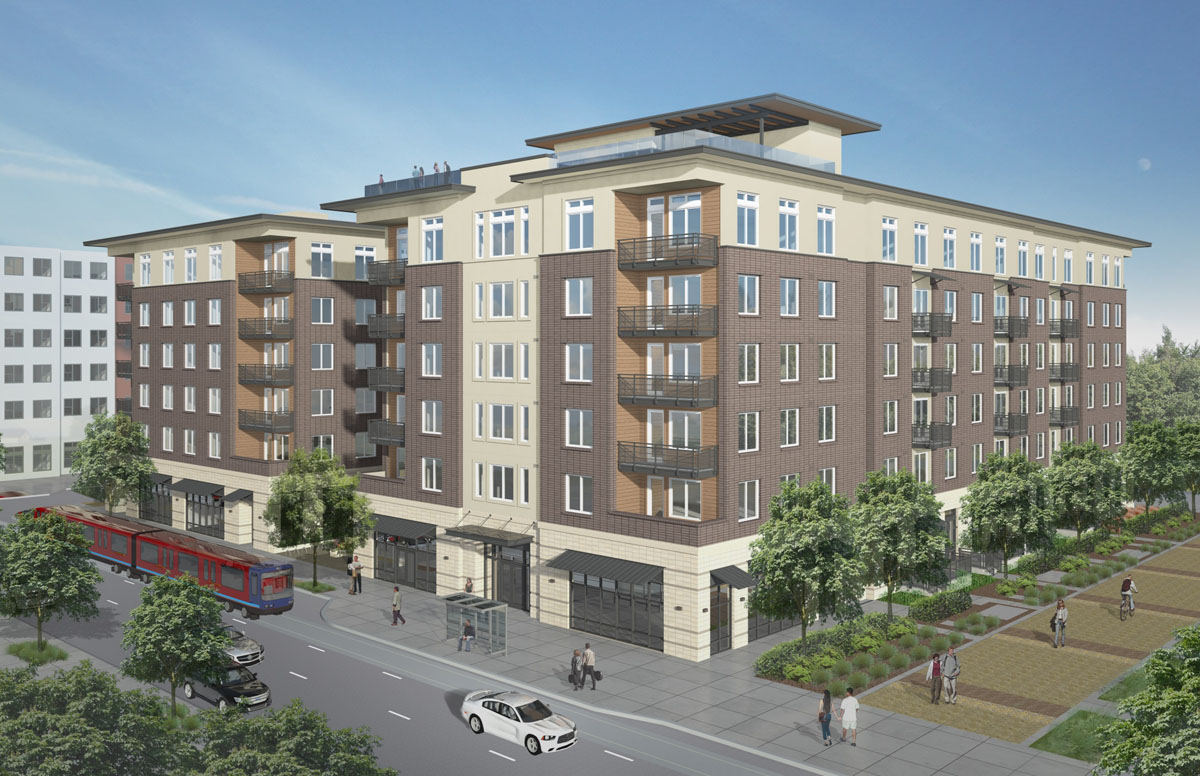 The site at 0601 SW Abernethy St previously had a single story warehouse located on it, built in 1957 for the Portland Felt Company. The concrete building was last occupied by a teak furniture warehouse.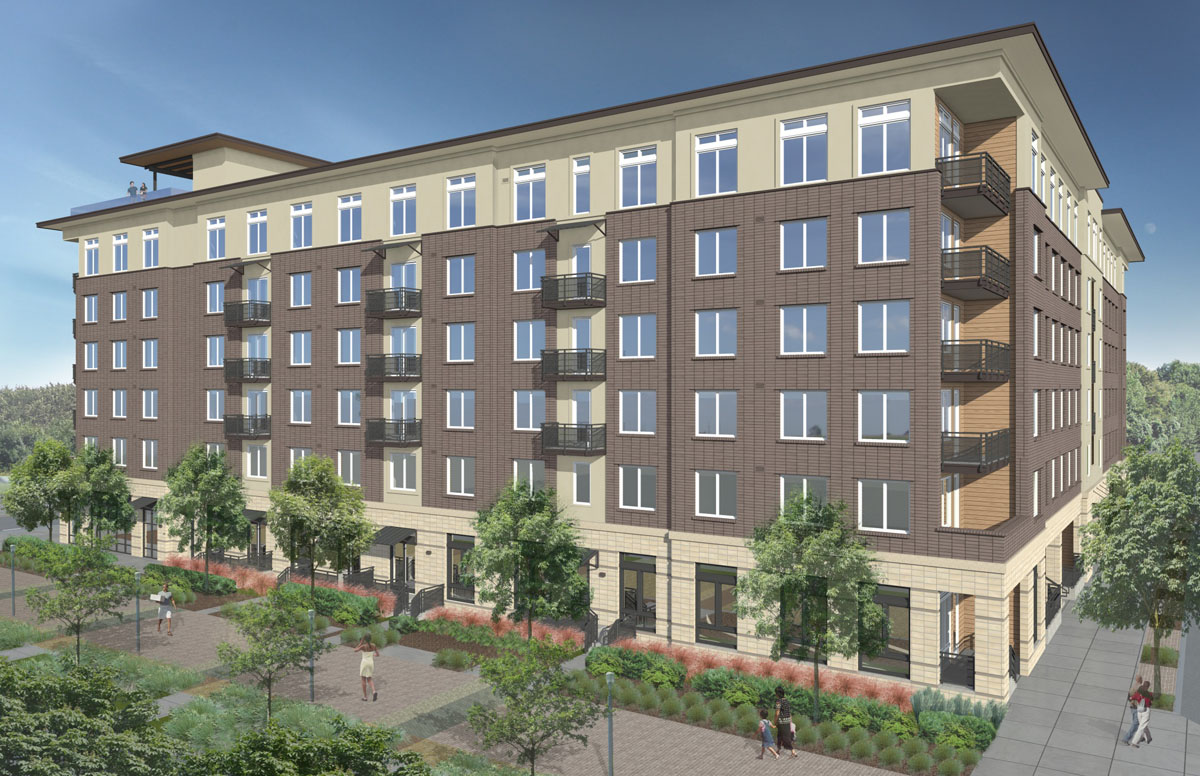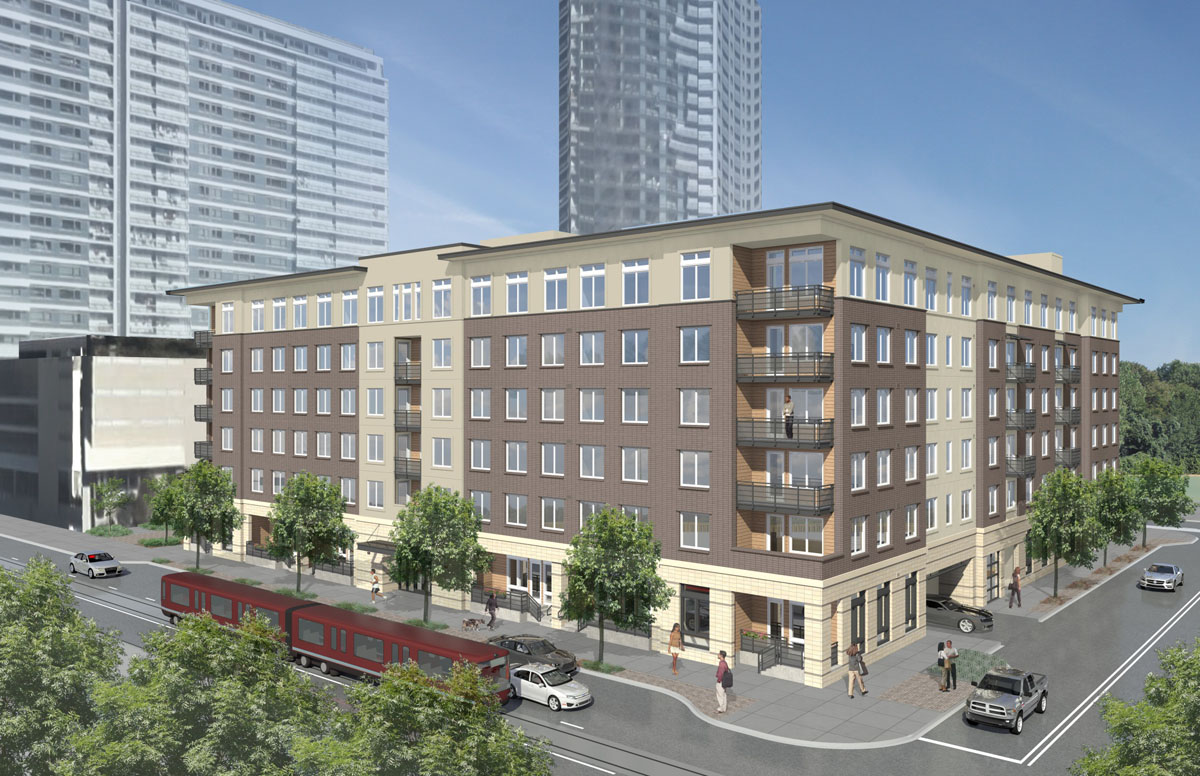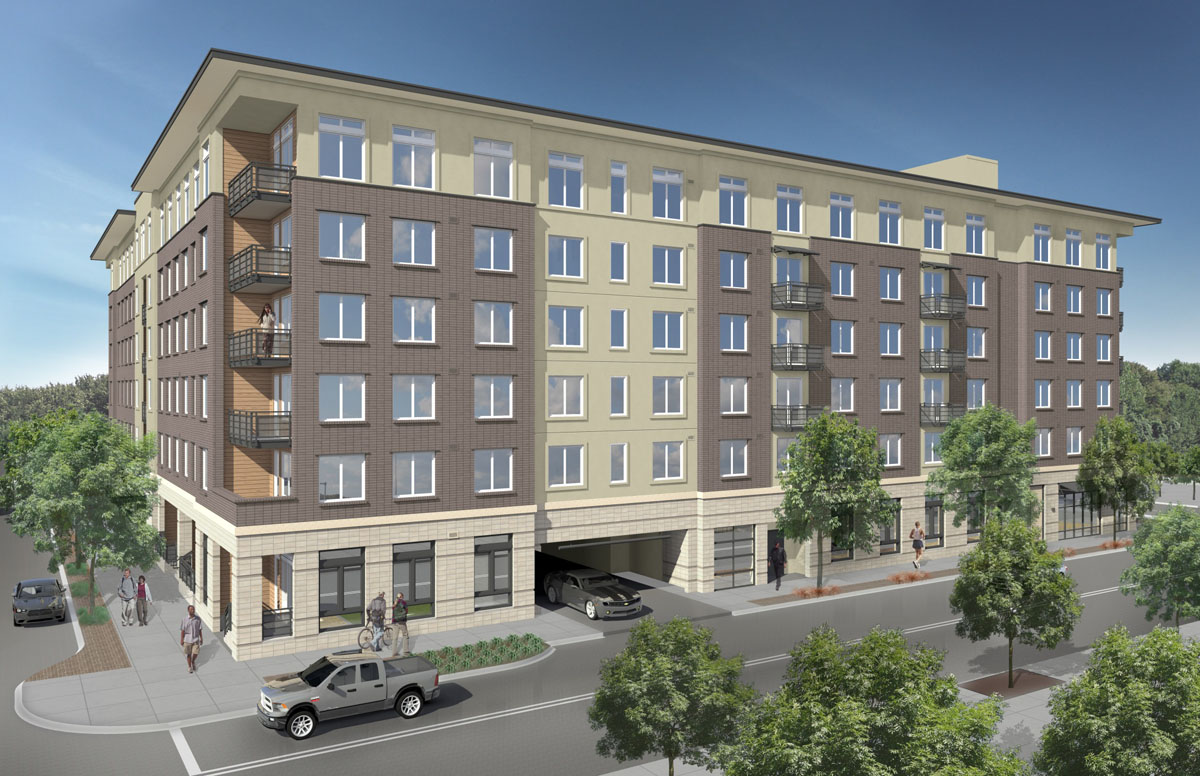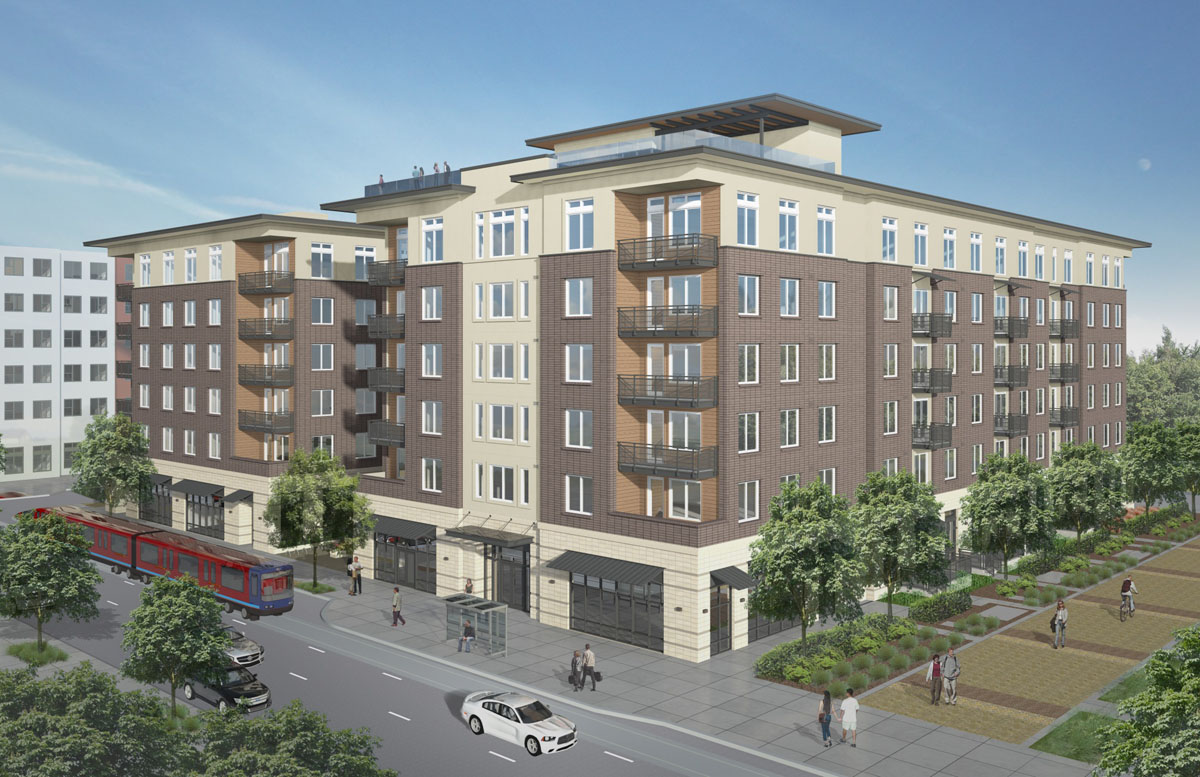 The primary exterior materials will stucco, brick veneer and burnished block. White vinyl windows and doors will be used for the residential units, with bronzed aluminum storefront windows used at the ground floor. Wood tongue-and-groove siding will be used at the recesses for the balconies and stoops.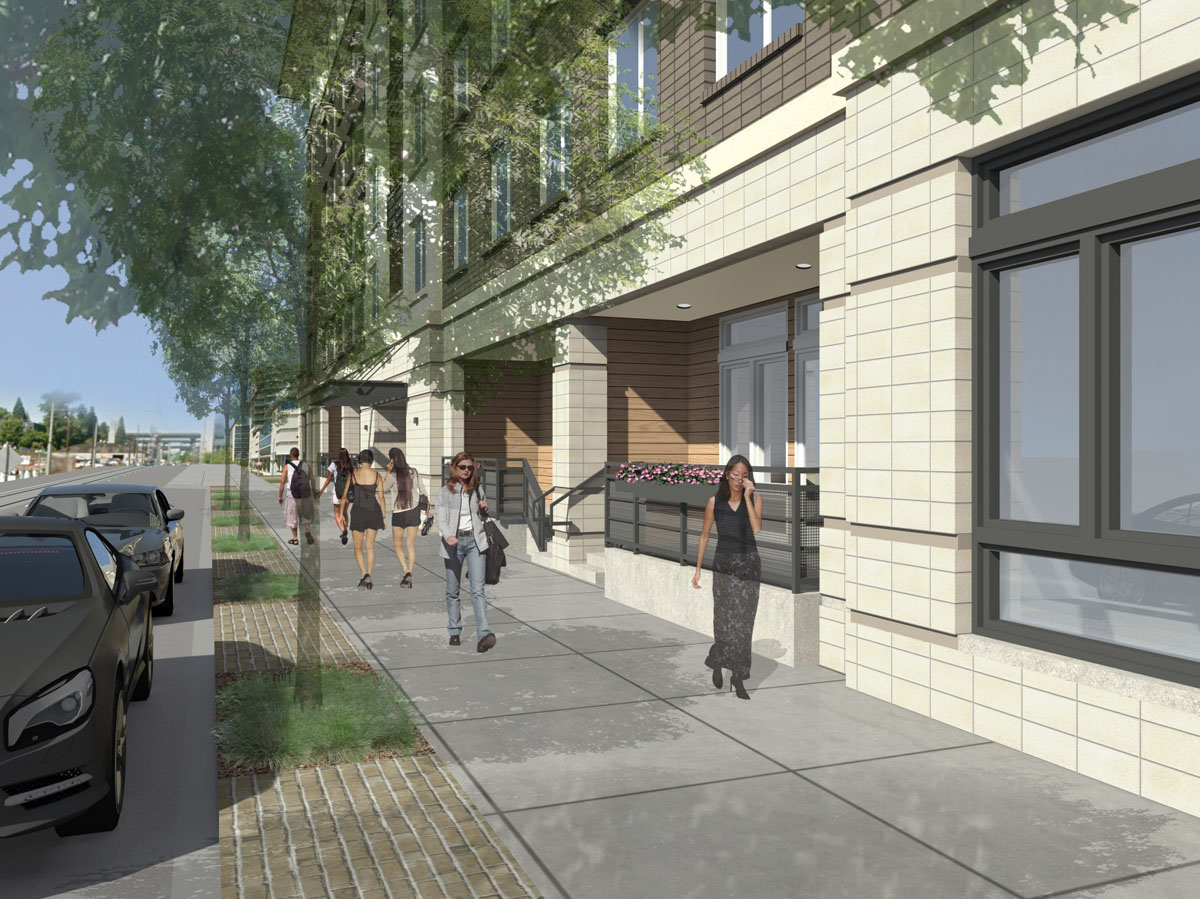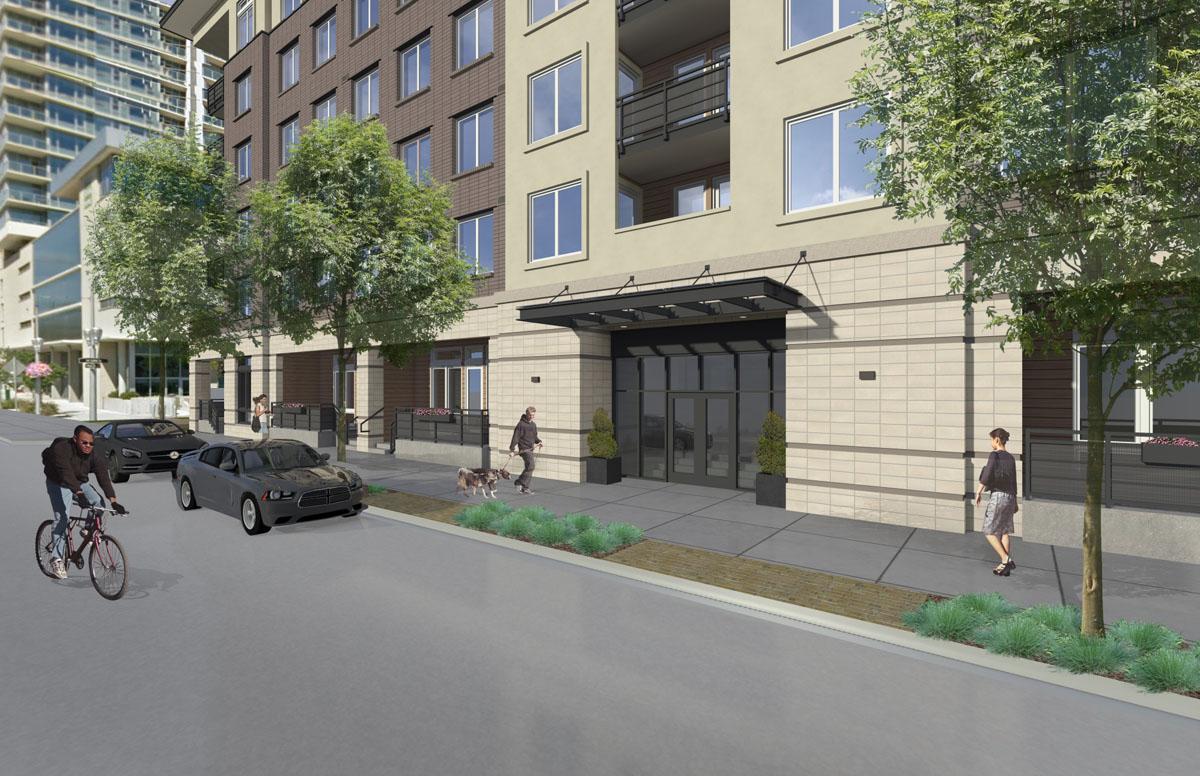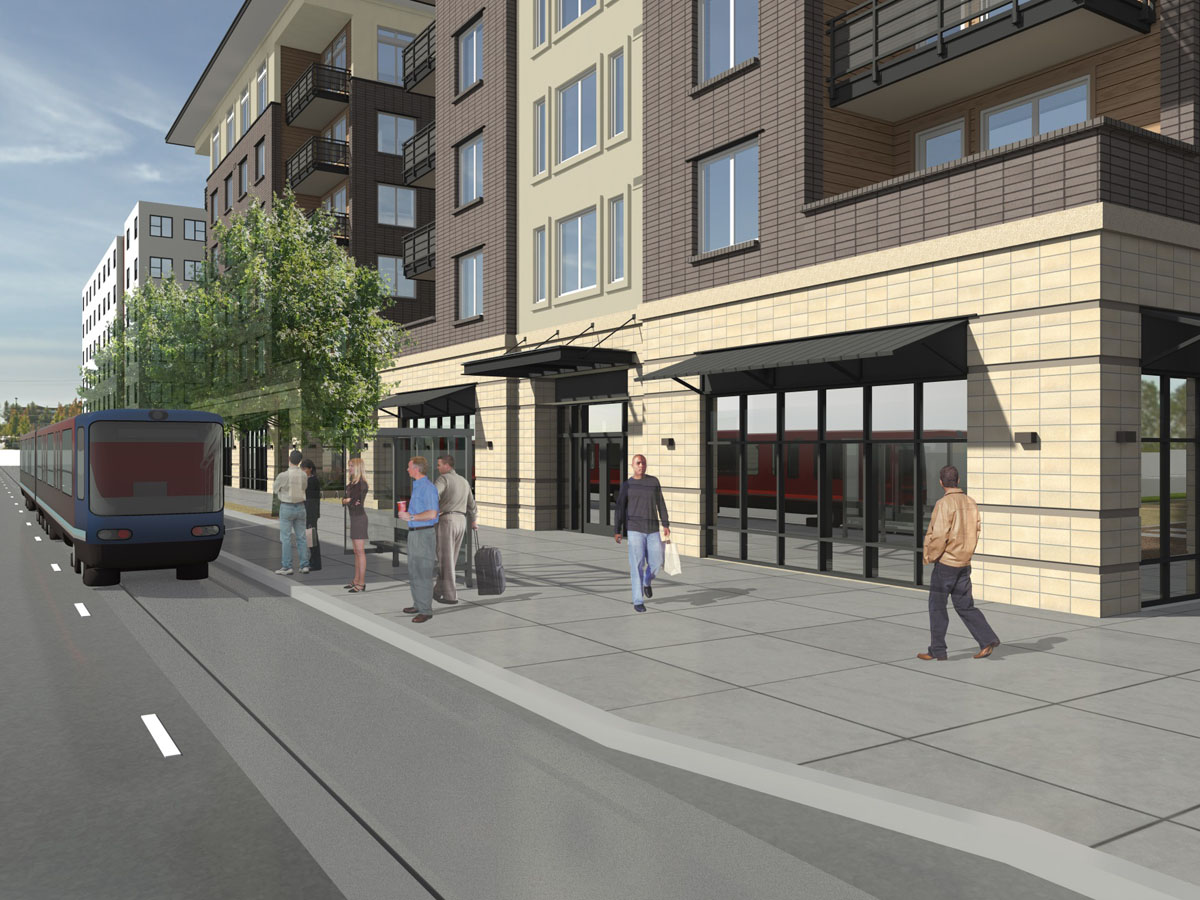 The six story building will be arranged in a U shape, with a courtyard facing onto SW Bond Ave. The courtyard will include stormwater planters, and landscaping designed by Studio Outside. The residents will also have access to a rooftop amenity deck.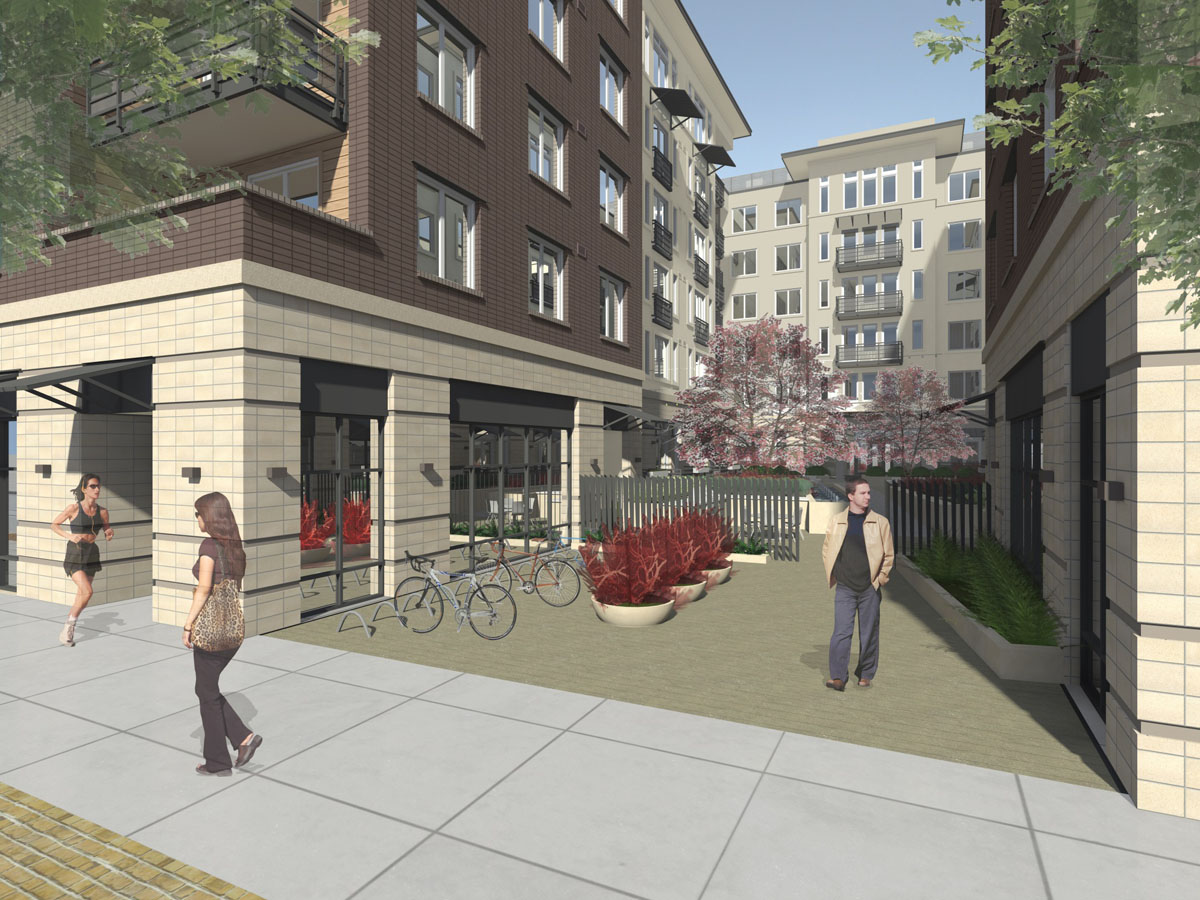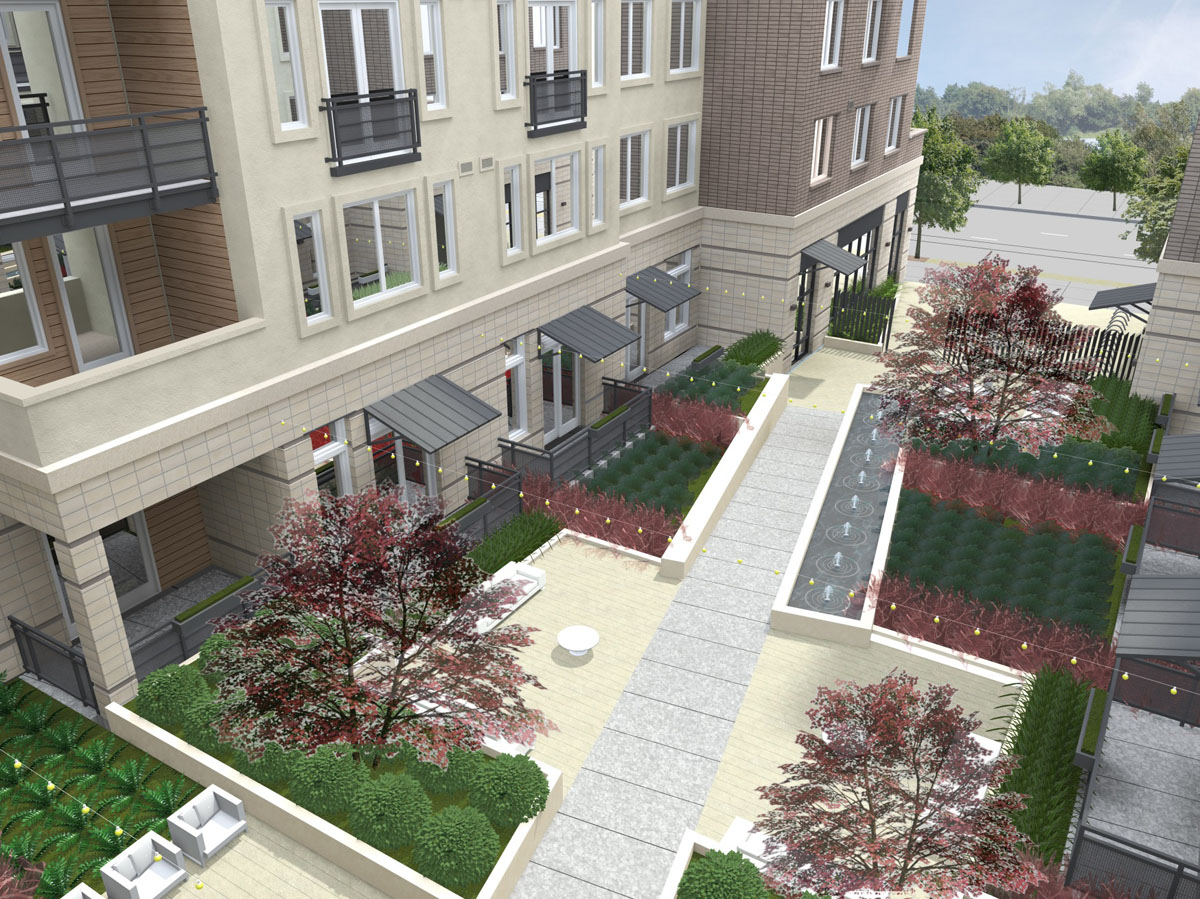 The project was approved through a Type III Design Review in June 2013. In the conclusion to the Final Findings and Decision of the Design Commission [PDF] it was found that the project will "fill a void in the urban pattern":
The proposed 6-story building will serve to fill a void in the urban pattern, as the existing building no longer fits with the neighborhood that has grown up around it. When completed, the proposed building will strengthen the commercial spine of South Waterfront and act as a polite fabric building in the larger context of the neighborhood. The proposed building is one of quality materials and traditional form, complemented with areas for passive outdoor recreation that will activate the interior courtyard, the façades, and the rooftop deck.
The existing building on the site was demolished in the first half of 2014. A building permit for the Ella was issued in May 2014. Construction is scheduled to be complete by the first quarter of 2016.
Plans, Elevations and Sections