The proposed Restoration Hardware store on NW 23rd has returned for a third Design Advice hearing in front of the Historic Landmarks Commission. The proposed store by Ankrom Moisan Architects will be modeled on the furniture store's 'Gallery' concept, as used at the recently opened West Hollywood store. Furniture would be display in a series of linked rooms, as they might be in a house. At the top of the three story building a roof terrace will be used to display outdoor furniture.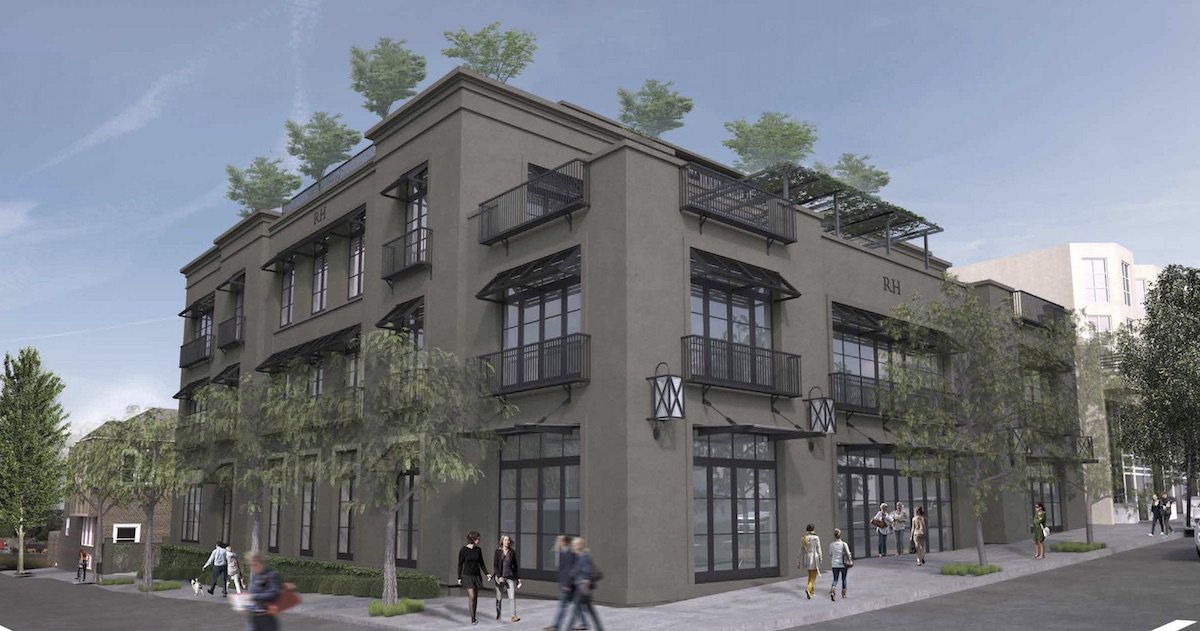 The site at NW 23rd & Glisan is located in the Alphabet Historic District. It is currently mostly occupied by surface parking. Two low rise buildings, currently occupied by Plaid Pantry and Sammy's Flowers, would be demolished.
Changes made to the proposal since the first and second Design Advice Request hearings include replacing the metal awnings with glass awnings and increasing the number of windows on the east elevation. An exterior courtyard facing NW 23rd Ave, introduced at the second hearing, was shown remaining in the preferred option. The intent for the courtyard is that it be used to show Restoration Hardware furniture, and the public would be invited to use the courtyard during the day. Gates would be closed during the evening due to security concerns.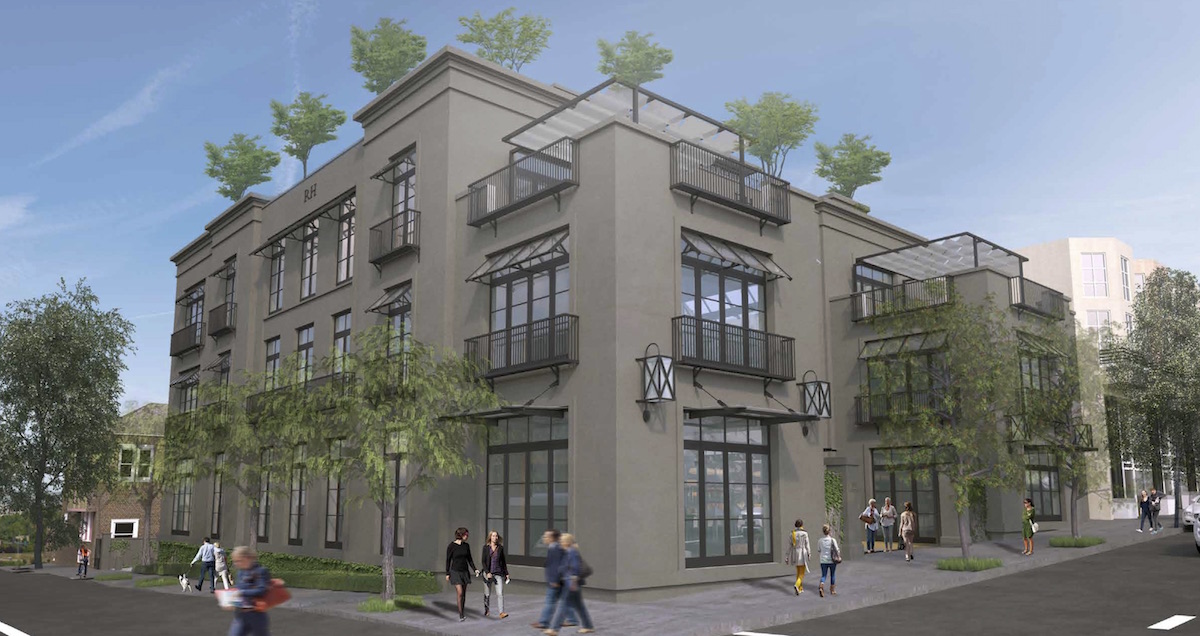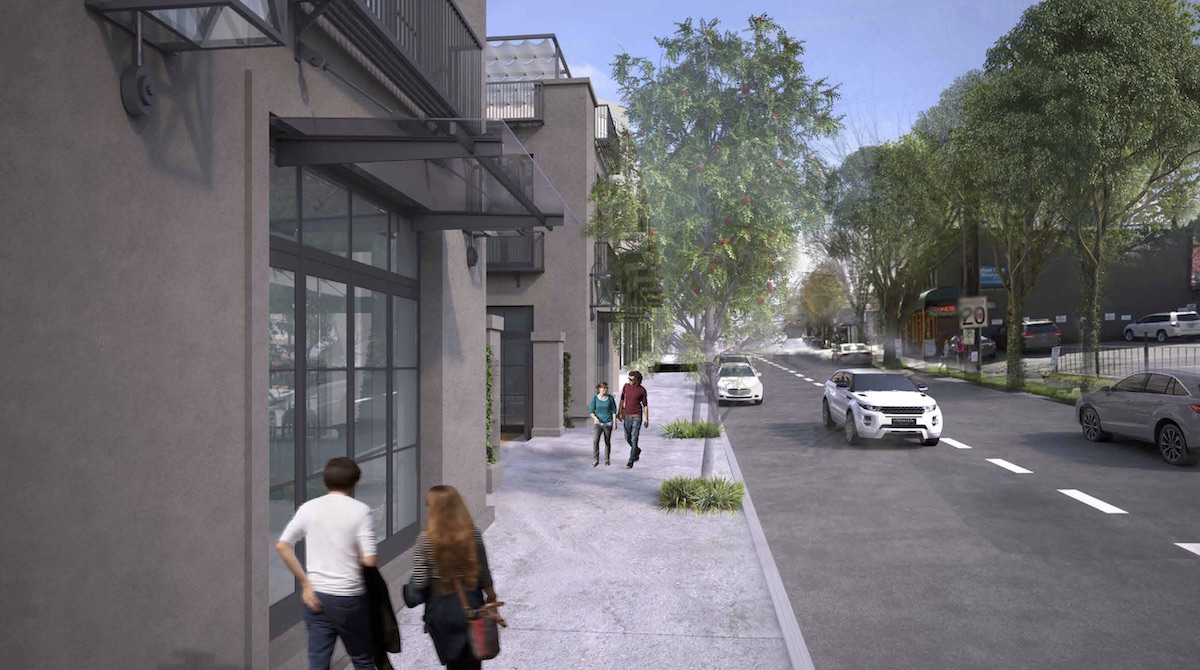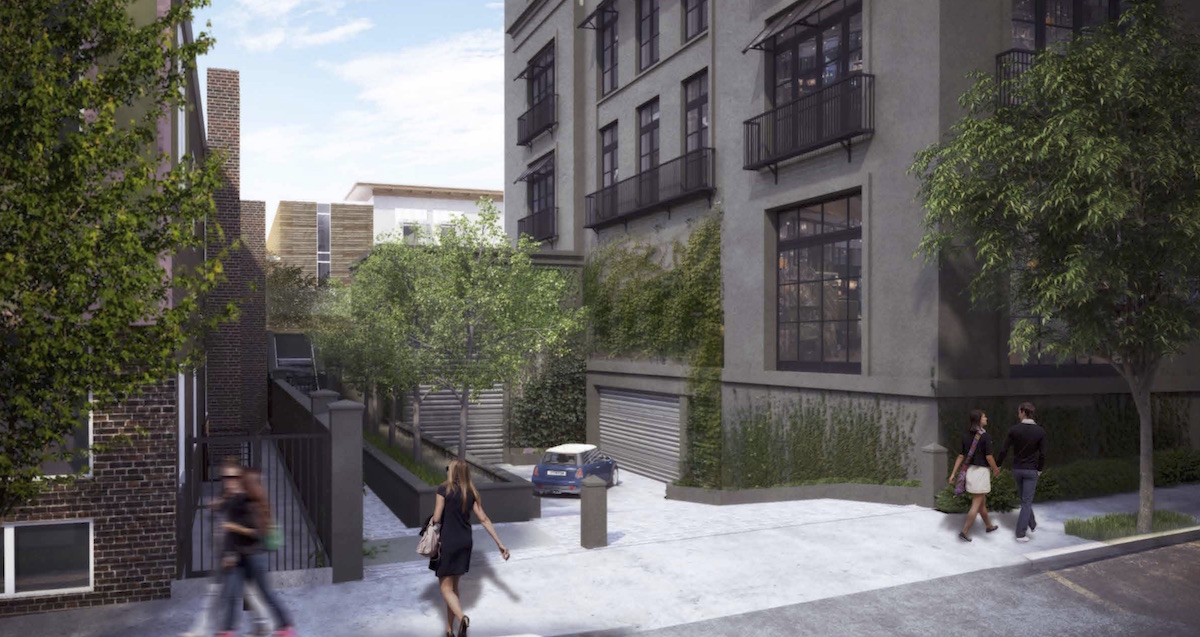 Based on mixed feelings about the courtyard expressed at the previous hearing, the applicants showed an alternate design without the courtyard, where doors into the store would open directly from NW 23rd Ave.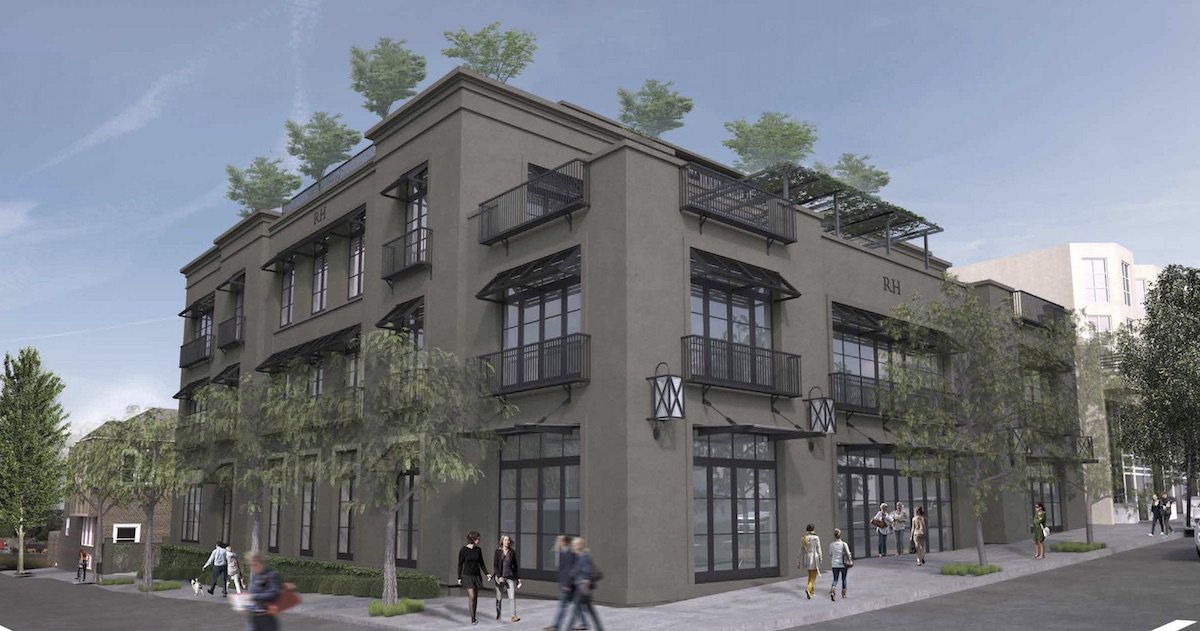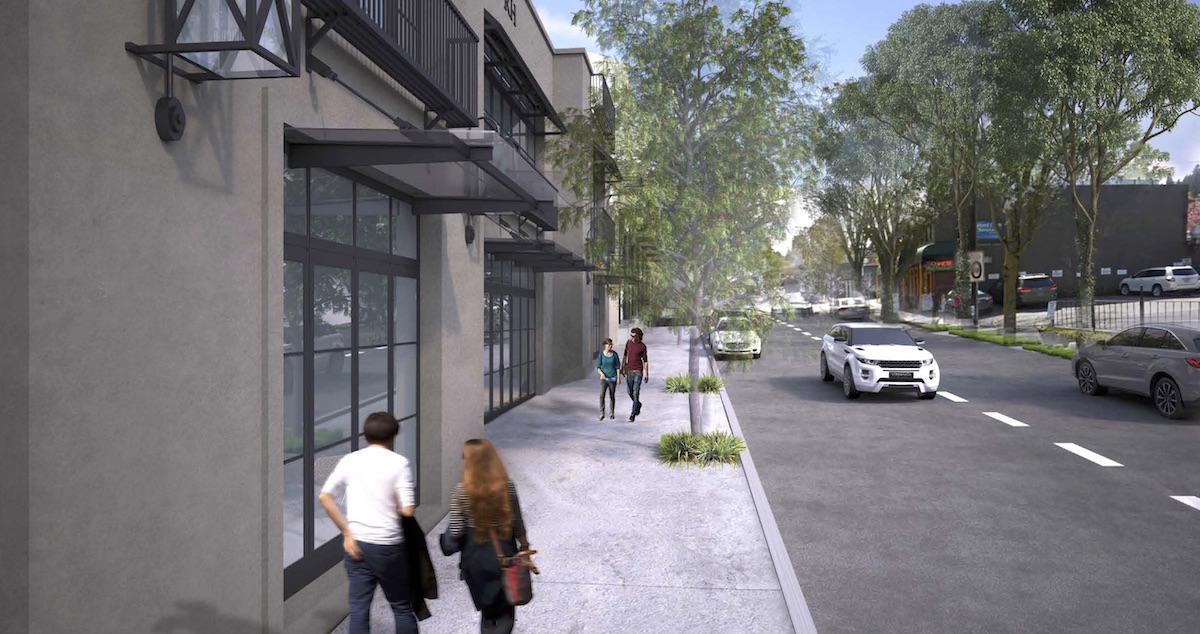 A memo [PDF] to the Historic Landmarks Commission, published before the September 28th hearing, outlined potential areas for discussion. These included elevations and massing; exterior materials and details; and whether the Commission would be okay with exterior display of merchandise, which would require a modification to the standards in the Zoning Code.
Of the two options shown there was preference expressed for the alternate design without the courtyard. Although the applicants showed precedents of courtyards in historic buildings in the Alphabet District, the Commission noted that these were primarily residential buildings located on secondary streets. For the purpose of creating an active shopping street the Commission felt it would be better to have the building built to the edge of the sidewalk, with a direct connection between the interior and exterior.
The project has now been submitted for a Type III Design Review, and will return in front of the Historic Landmarks Commission later this year or early next year.
Plans, Elevations and Sections