The Design Commission has a approved a mixed use building at NW 19th & Quimby designed by SERA Architects. The project for developer Urban Asset Advisors will include 90 residential units, and approximately 2,100 sq ft of ground floor retail space. Parking for 47 cars will be provided, 34 of them in a mechanized system. Parking for 116 bicycles will be provided, primarily via racks located in the units. A common room and exterior roof terrace for the use of the residents will be provided at the 6th floor.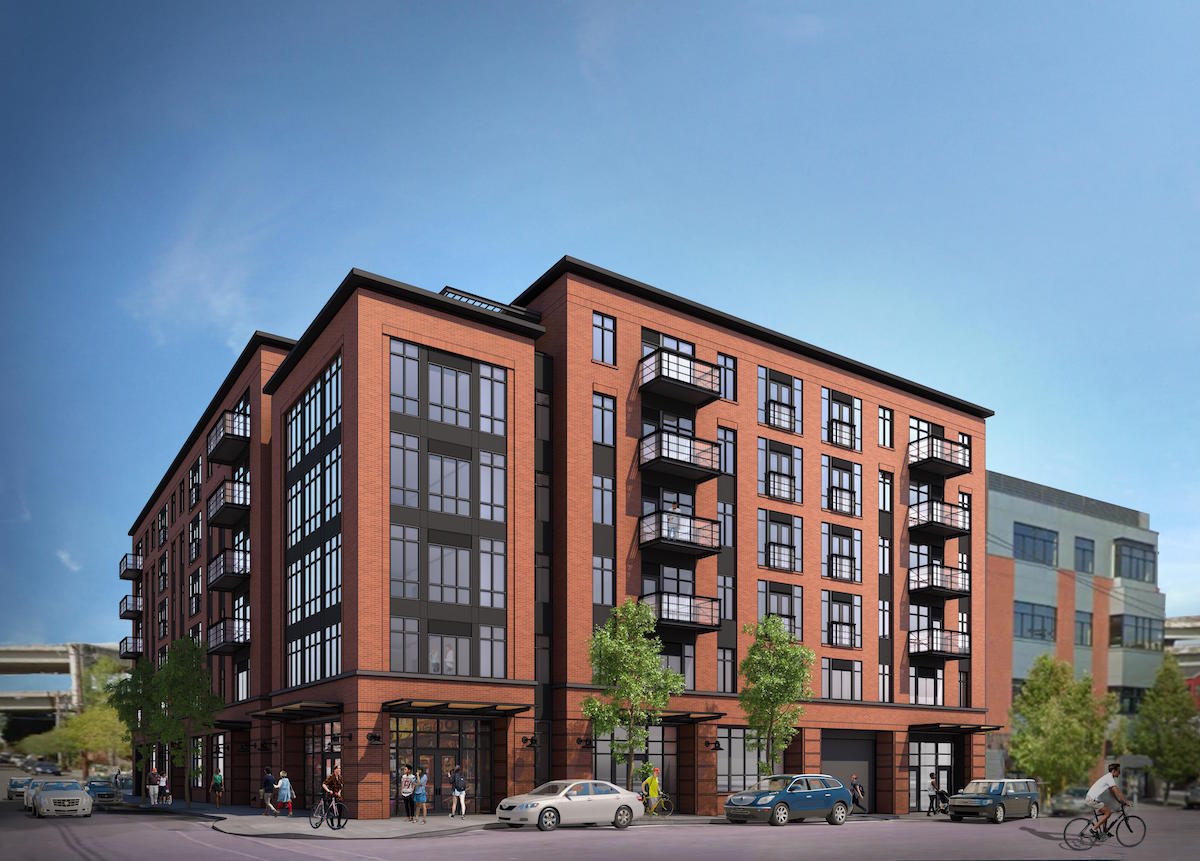 The site is located at the northern end of the Northwest District. At the corner of the site is a single story building built in 1947, which was until recently the home of the now closed bar Quimby's at 19th. In recent years the bar's parking lot has been used as a food cart pod. Also located on the site is a single family home, built in 1880. Other buildings on the block that will remain include the Sniff Dog Hotel and the Northwest Surgery Center.
Exterior materials proposed for the 6 story building include red, Viroc fiber cement composite panels, aluminum storefront glazing and vinyl windows.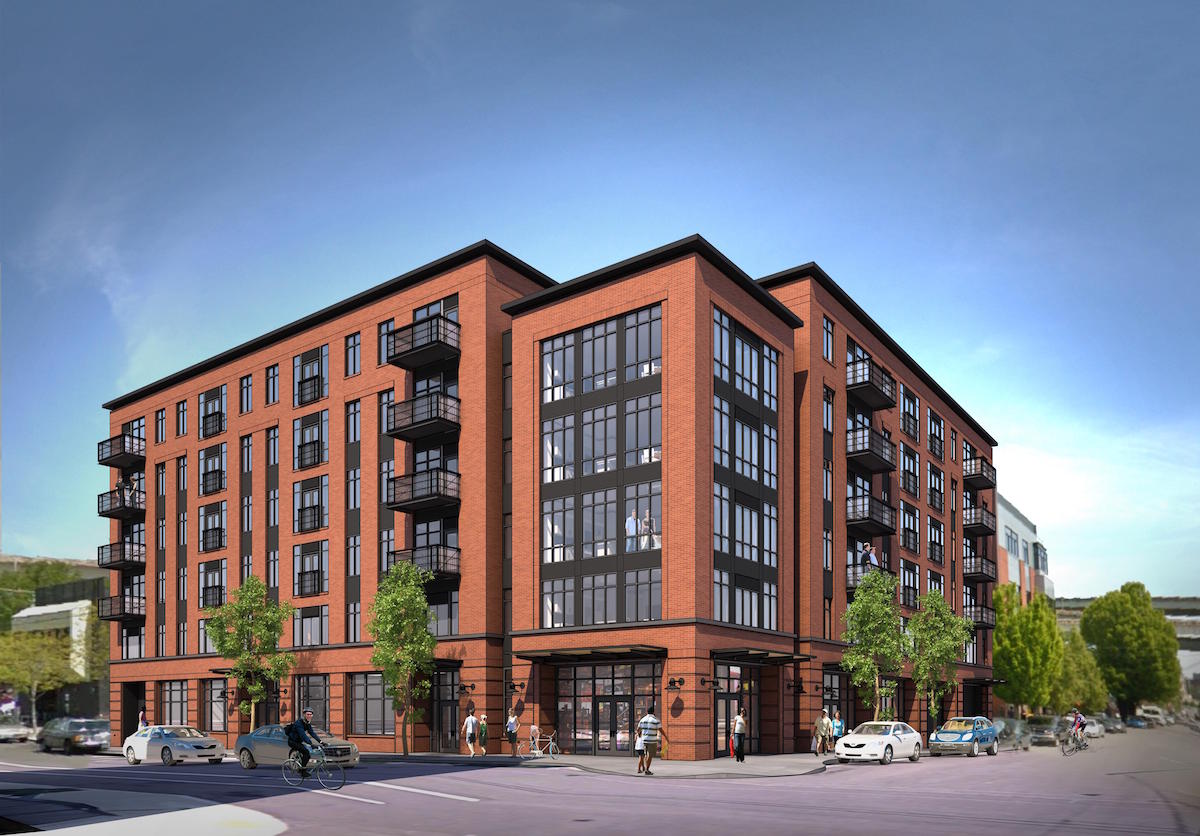 Since the project was first presented to the Design Commission in January significant changes were made to the ground floor. The parking garage is now accessed from Quimby instead of 19th, and the retail has doubled in size and moved to 19th. An electrical room facing the street will now be screened with display case windows, potentially programmed by the adjacent retailer. Other changes include replacing the tan brick at the corner with red brick, and wrapping the brick onto the property line wall adjacent to the Sniff Dog Hotel. In the conclusion to Staff Report and Recommendation to the Design Commission [PDF] the applicants were praised for their responding to Design Commission concerns:
The revisions that address the Design Commission concerns from the 1st hearing result in a building that complements the simplicity of the Slabtown fabric brick buildings in the Northwest plan district and contributes to the vitality of the pedestrian district.
At their March 3rd meeting the Design Commission voted unanimously to adopt the Staff Report and approve the project. Building permits will need to obtained before construction can begin.
Drawings