Salazar Architects and LRS Architects have gone before the Design Commission to receive advice on a new affordable housing development at NW 14th and Raleigh. The 12 story building, being developed by Innovative Housing, would include 93 units. 40 of the units will be reserved for formerly homeless individuals and families, while the remaining 53 units will be available to those earning between 30 and 60% of Portland's Median Family Income. 16 vehicular parking spaces are proposed at the ground level. 161 short term bicycle spaces will be provided.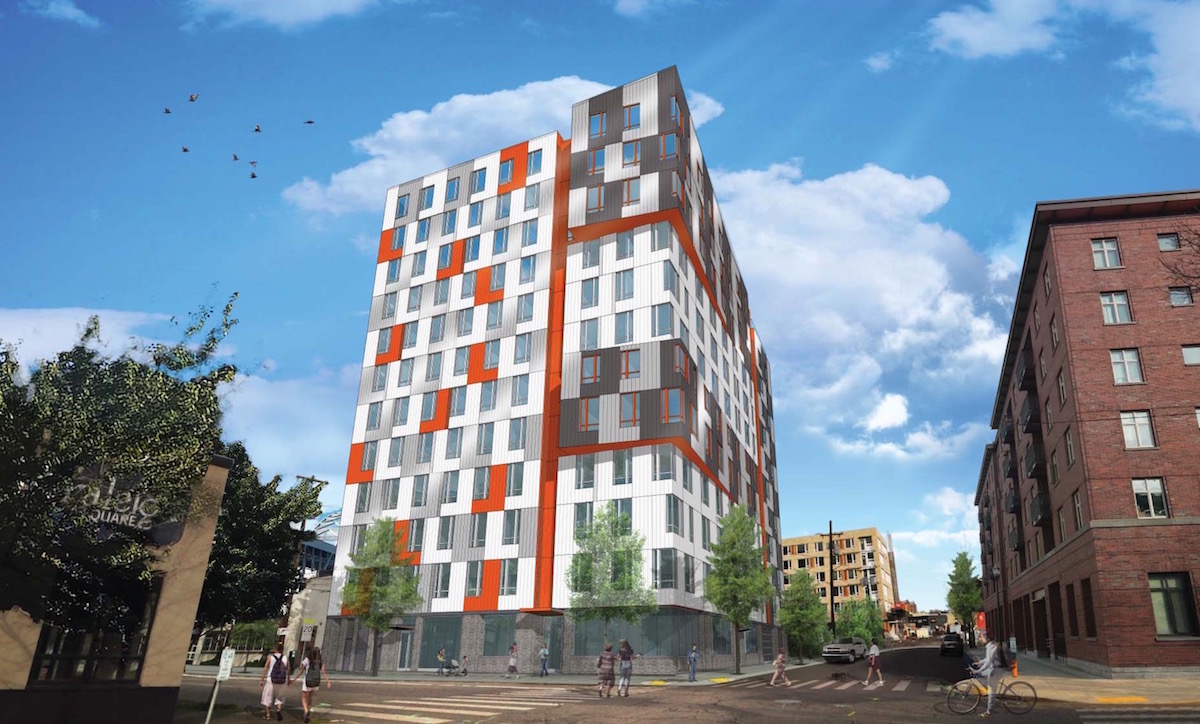 The project will be located on a vacant quarter block site at the northern end of the Pearl District. The site is currently owned by the Portland Housing Bureau, who last year purchased the site from Hoyt Street Properties for $1.3 million. The Housing Bureau selected Innovative Housing as the developer for the site in October 2015, at which time the project was conceived as a 6 story, 40 unit development. The proposed building has since expanded in size, partly due to the availability of around $10 million in city subsidy for the project.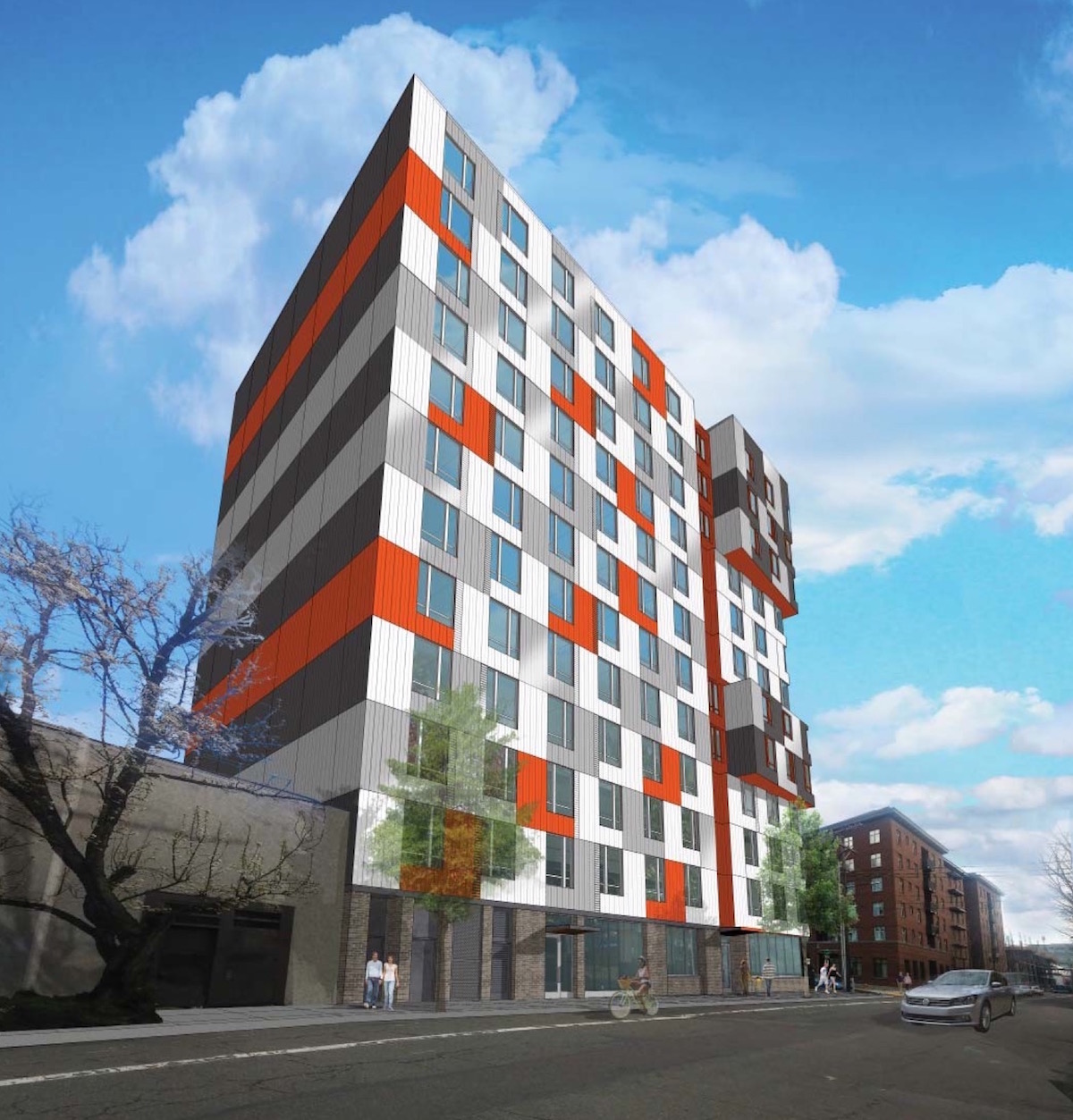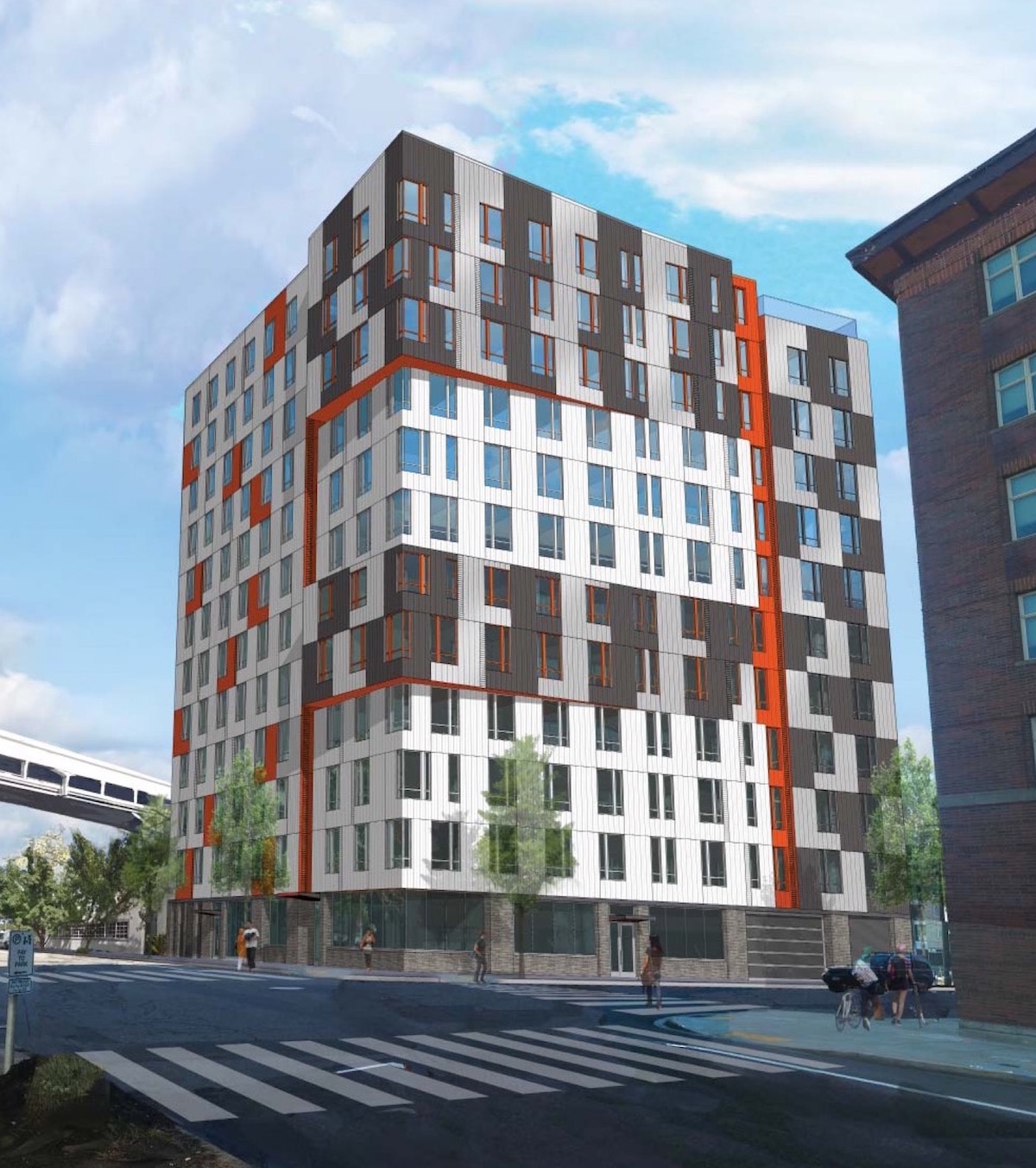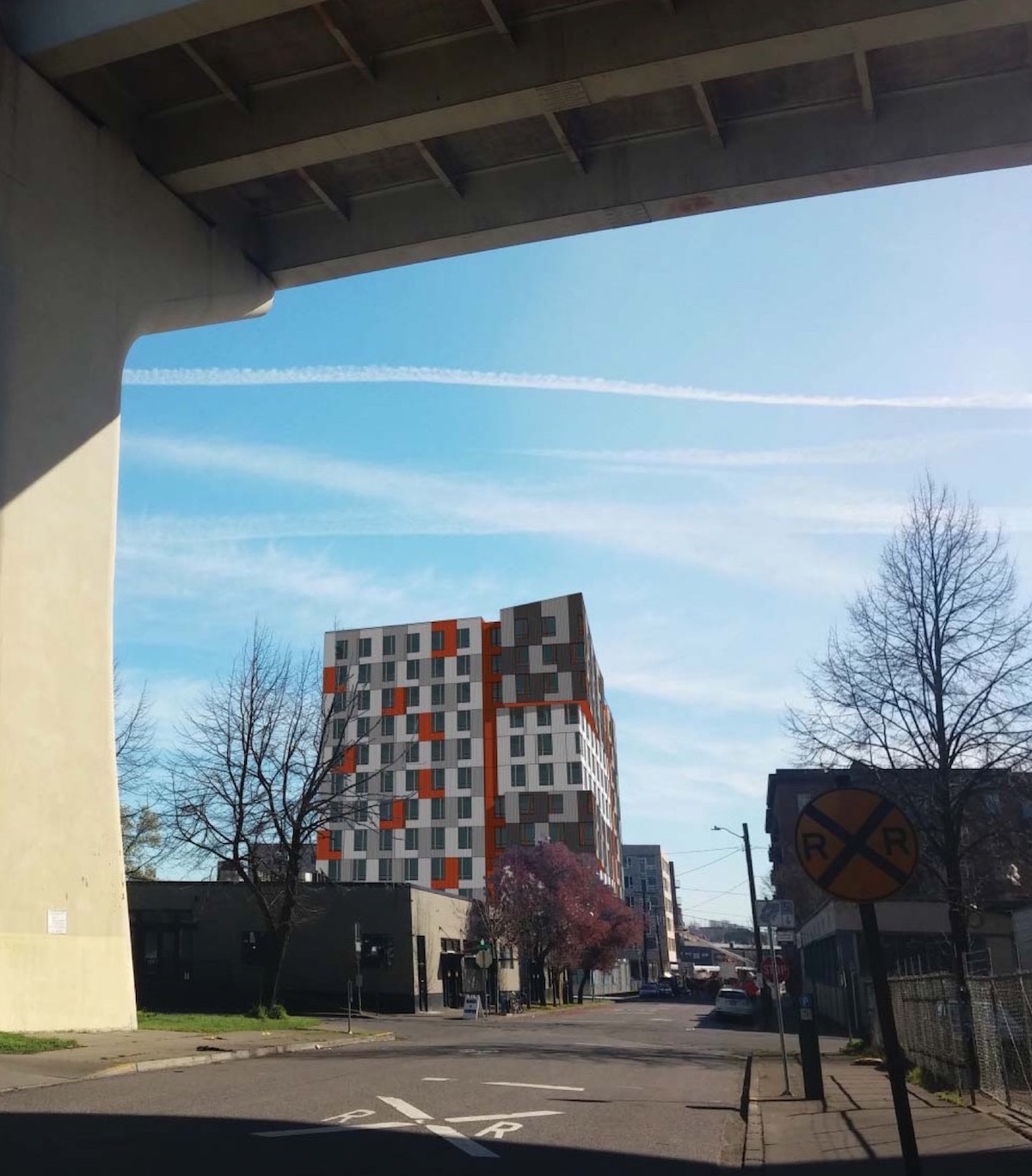 The primary material for the 129′-8″ tall building will be a 12″ wide metal panel, installed vertically. Four different colors of panel are proposed, arranged in a mosaic pattern on the south and west elevations. The colored metal panel is arranged on a more regular pattern on the north and east elevations, which are eventually likely to be hidden by other developments. Other materials include storefront glazing and brick at the ground floor, as well as vinyl windows at the residential units.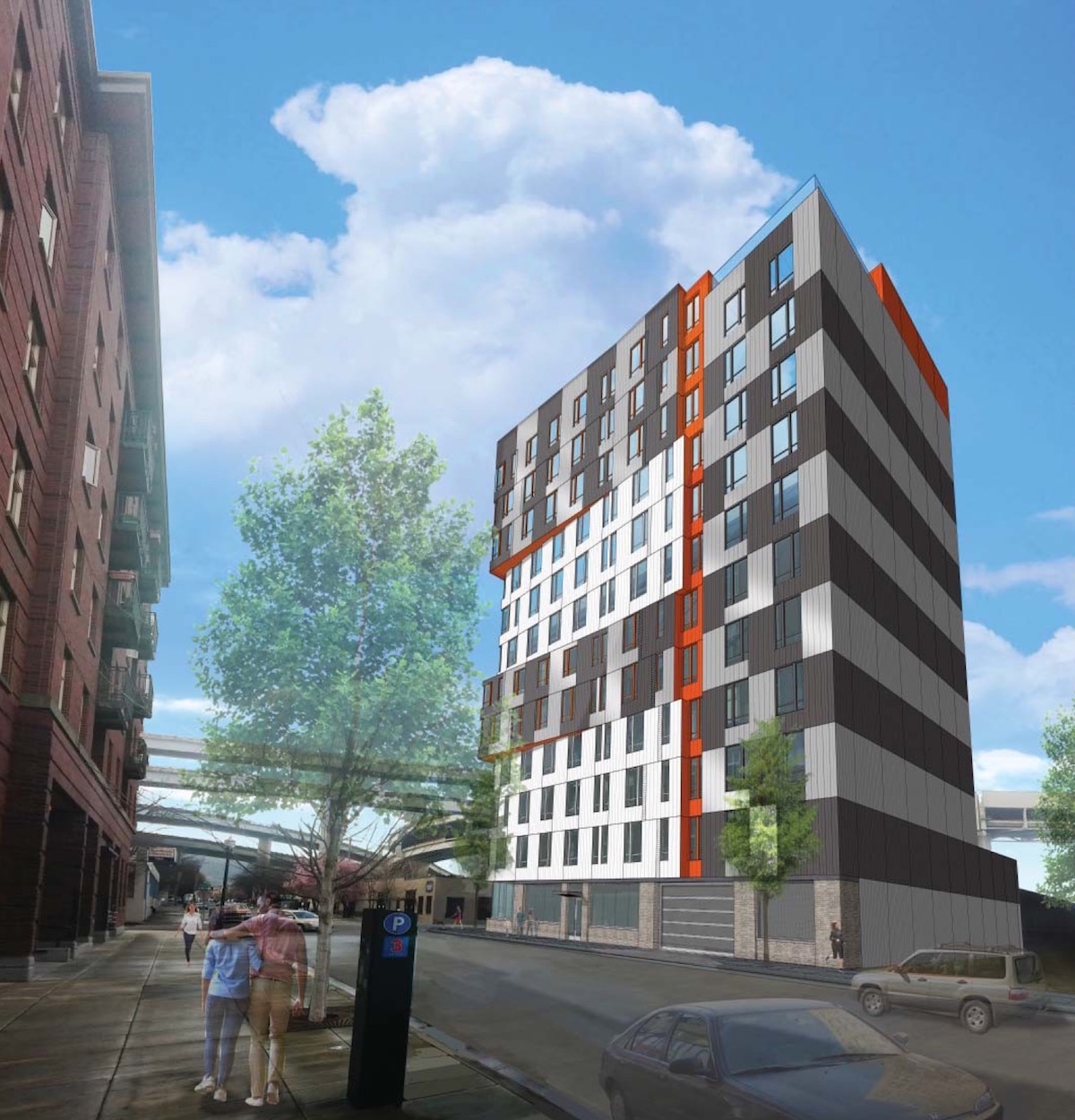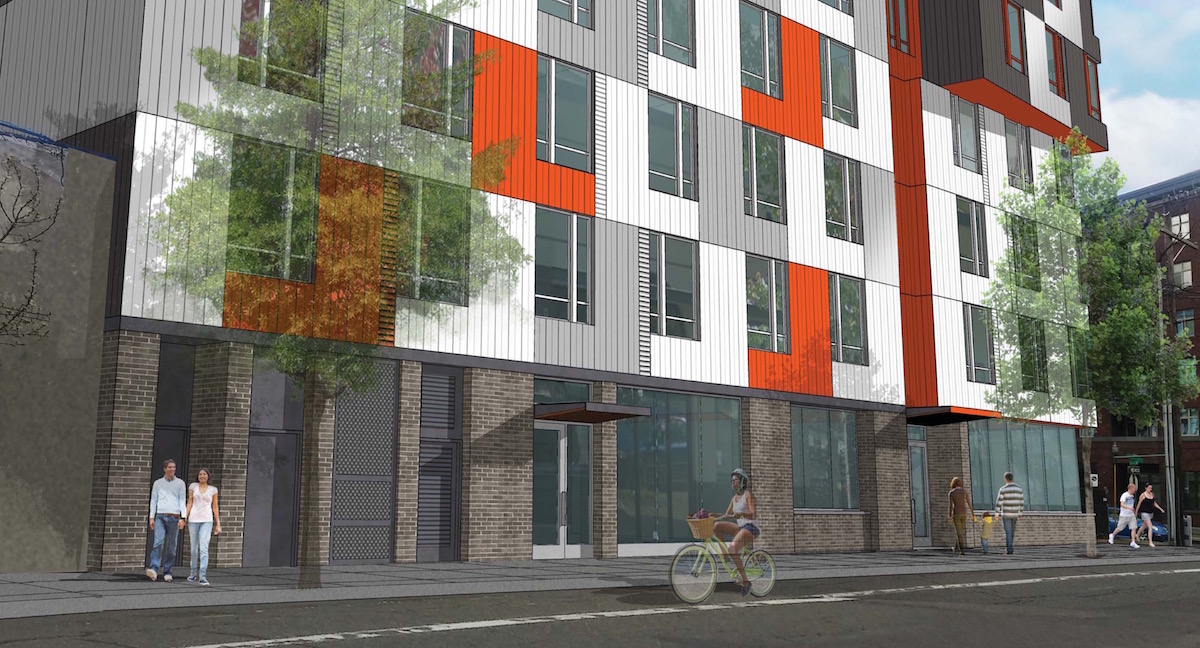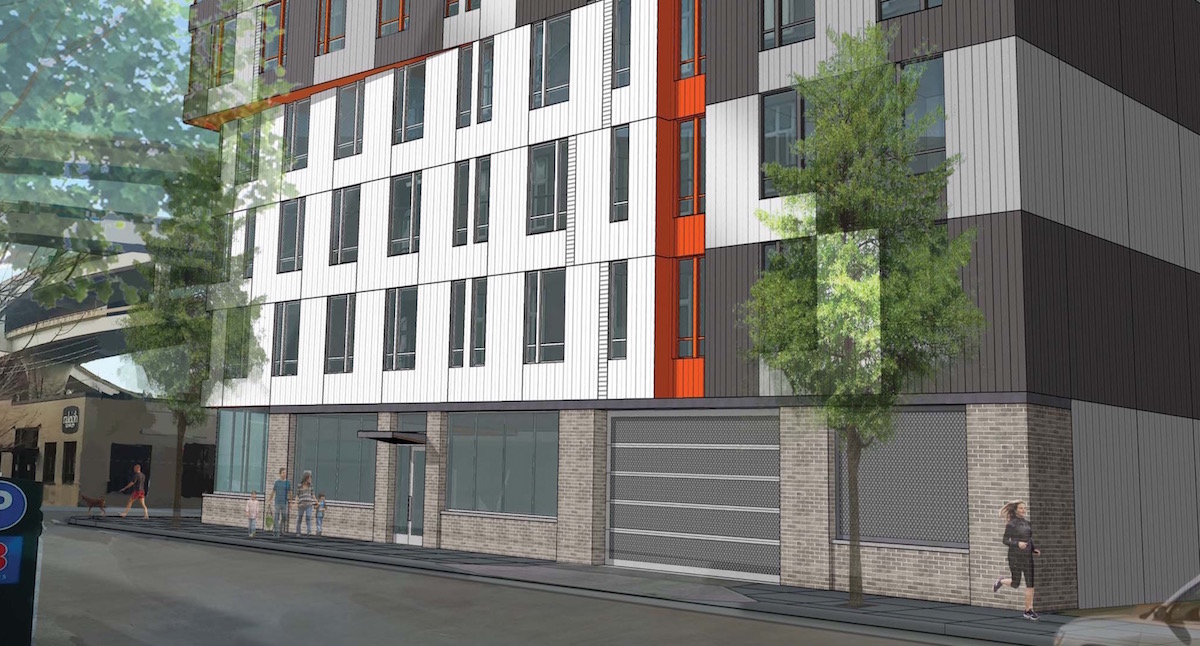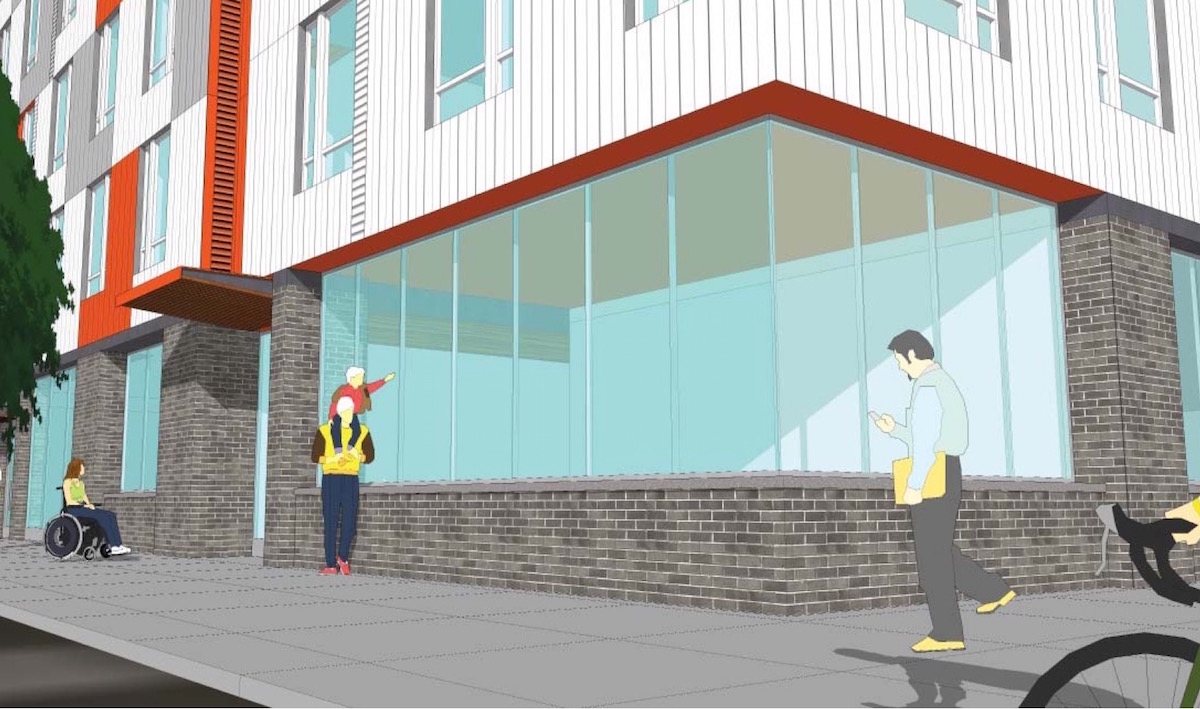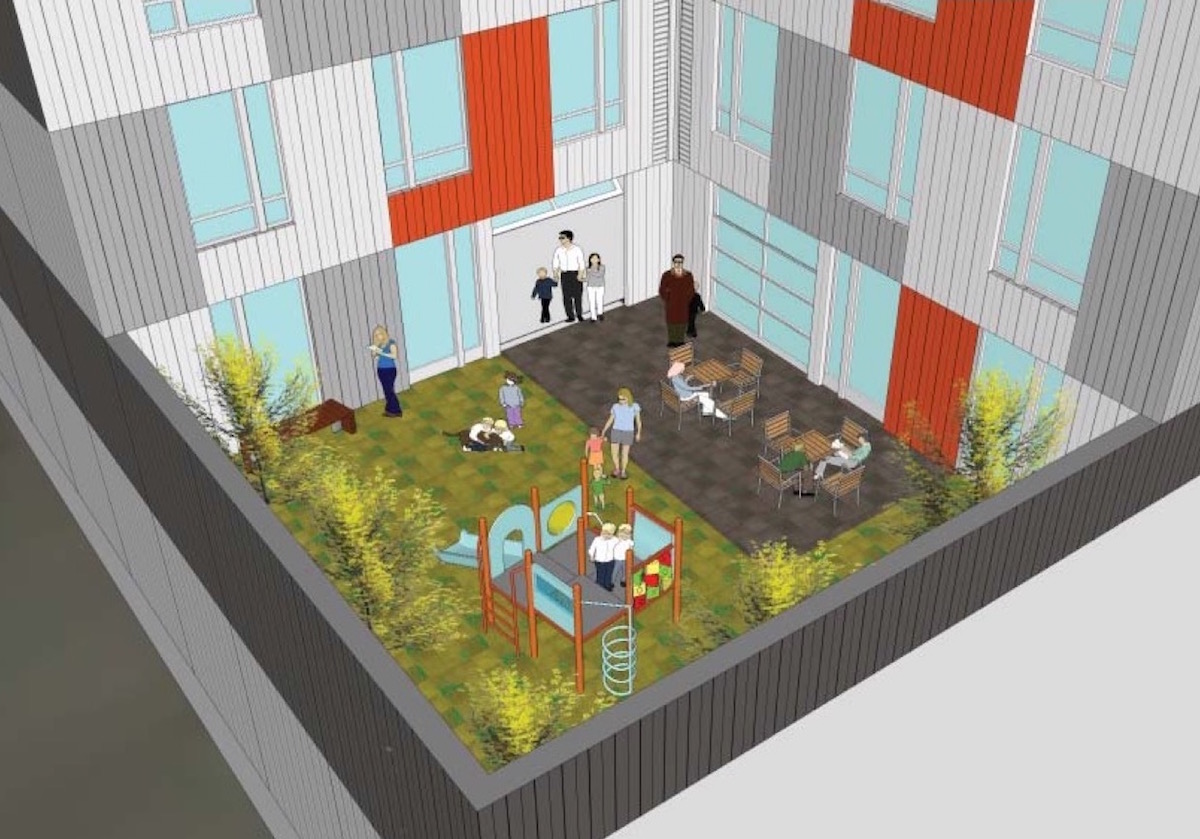 Common areas for the building will be located at the second floor, including an indoor play area, an outdoor play area, a community room and a laundry room. An exterior terrace will also be located at the 12th floor.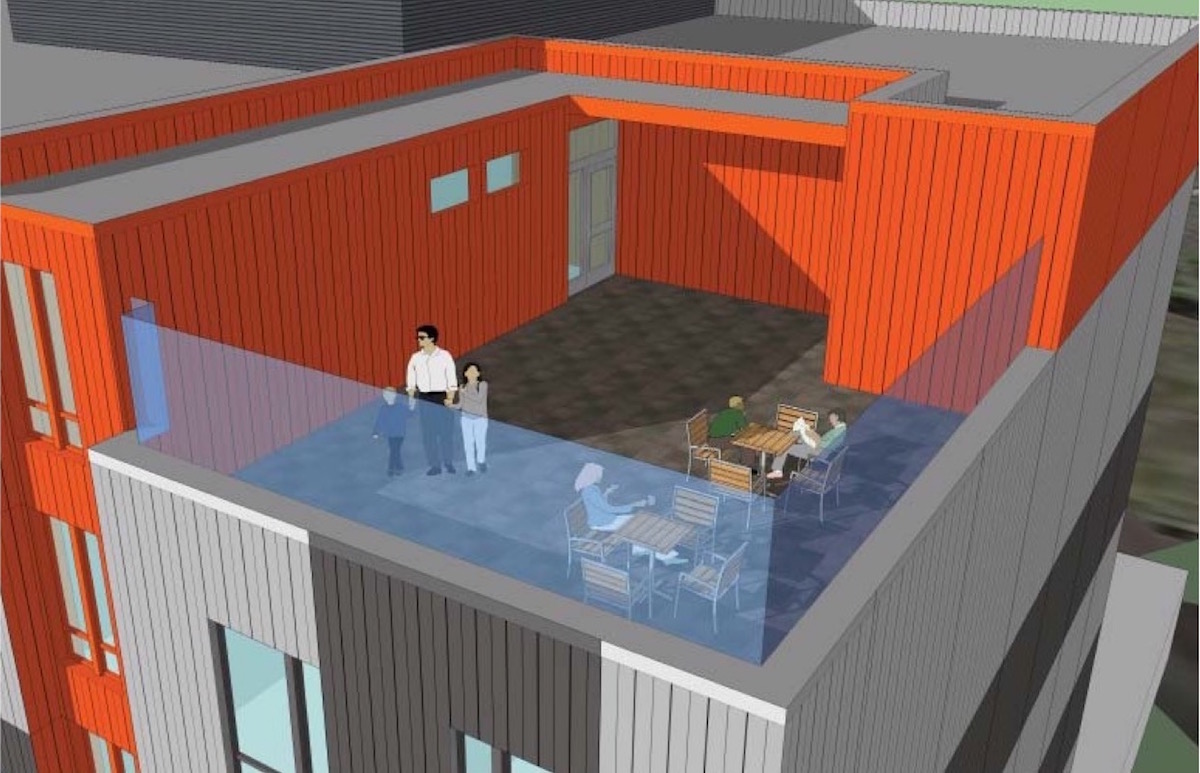 A memo [PDF] to the Design Commission, published before the April 7th advisory hearing, outlined potential areas for discussion. These included: ground floor active uses; ground floor windows; quality and materials; and coherency of the overall architectural expression. The largest topic of discussion was the ground floor, which the Commission felt was dominated by parking and service functions. The architects were encouraged to reorganize the ground floor so that the commercial space would be located at the corner, to better meet the ground floor activation requirements of the design guidelines. Direction was given to make the use of color on the facade more meaningful, so that the color works to emphasize the major moves in the building massing.
The project is tentatively scheduled to return for a second Design Advice hearing on May 12th. Under a recent code change passed by City Council, affordable housing developments receiving direct City subsidy have the option of going through a lower level of Design Review than is typically required in the Central City. The project is likely to submit for a Type IIx Design Review, where the decision is made by Bureau of Development Services staff.
Drawings