Design Advice has been offered for the Clay + Tiffany Apartments, a 163′-9″ tall student housing tower being developed by non-profit College Housing Northwest (CHNW) in collaboration with Mainland Northwest, LLC. The sixteen story building, designed by SERA Architects, will include 252 "group living" studio apartments with shared kitchens, as well as 3 one-bedroom units and 3 two-bedroom units. A retail space is proposed at the ground level. No vehicular parking parking is proposed.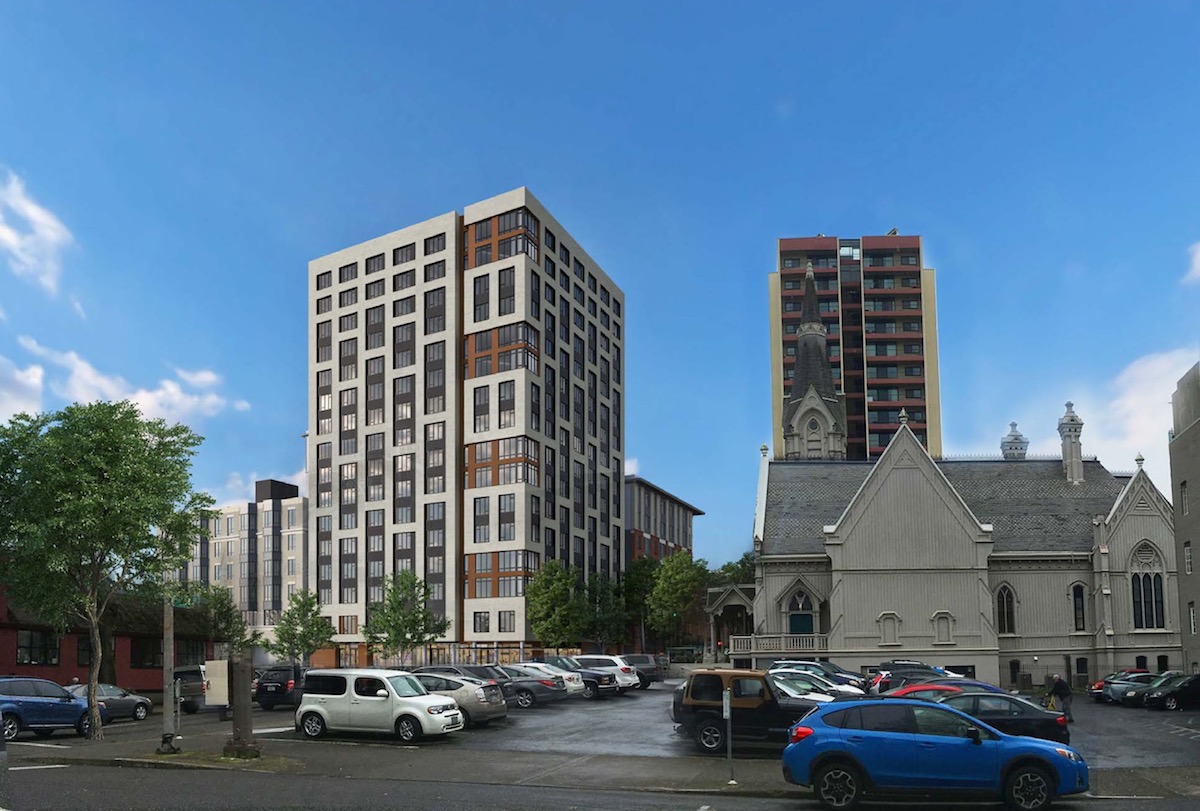 The project site is a quarter block at SW 11th at SW Clay and 11th Avenue. It is currently occupied by two apartments buildings, owned by CHNW: the 1909 Morgan Apartments, at 1110 SW Clay St; and the 1908 Claypoole Annex apartments, at 1519 SW 11th Ave. Both were surveyed as part of Portland's 1984 Historic Resources Inventory, and given a Rank of III, indicating that they "may be eligible for listing in the National Register as part of a Historic District."
Three other buildings by SERA architects are or will be located on the same block: the 11 Marché Apartments; the SW 12th & Market apartments; and the Cameron Apartments.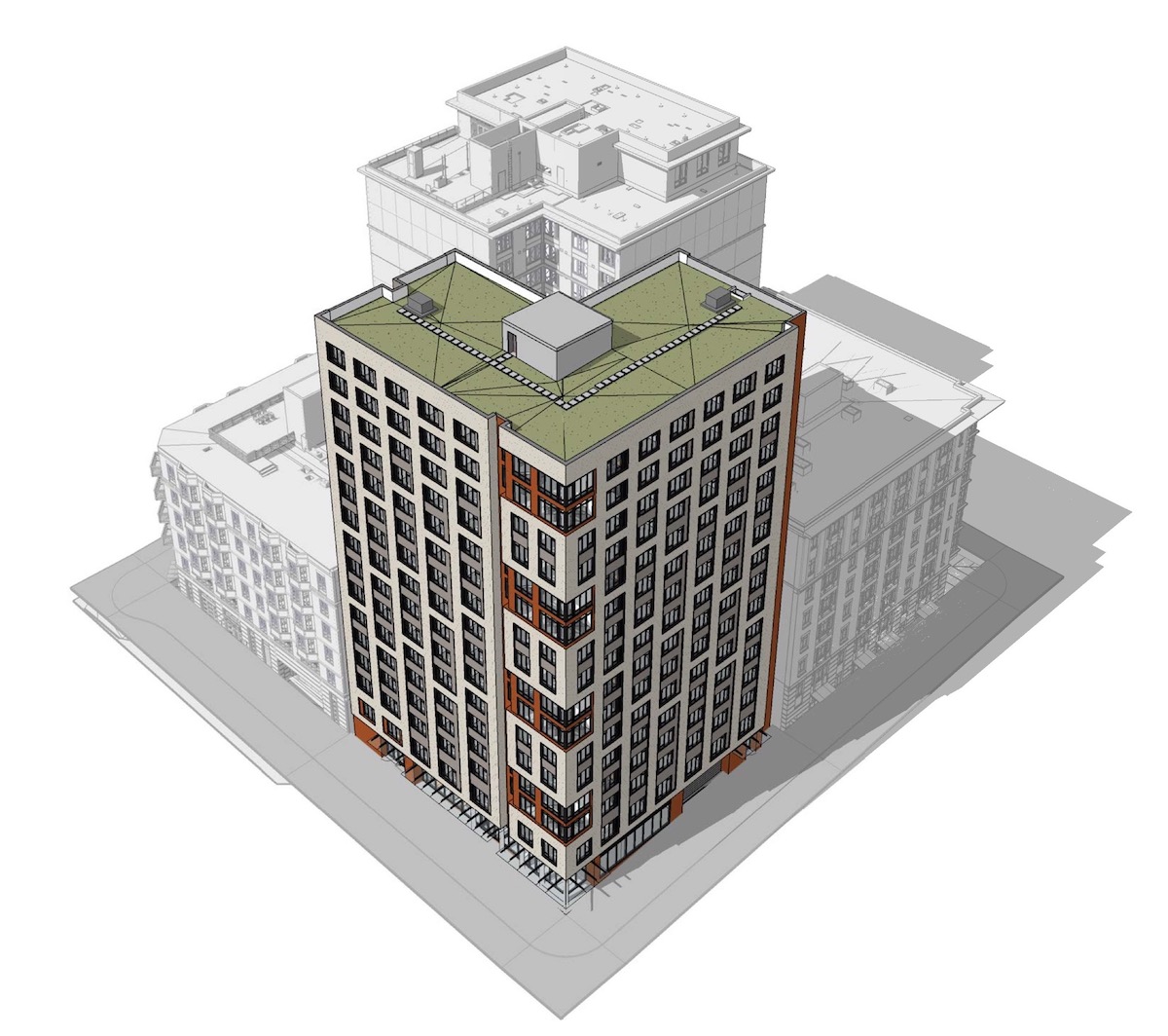 The building is arranged in an L-shape plan, with a exterior courtyard proposed at level 2 in the center of the block. Proposed materials for the building include fiber cement panels in three colors; vinyl windows; and aluminum storefront glazing.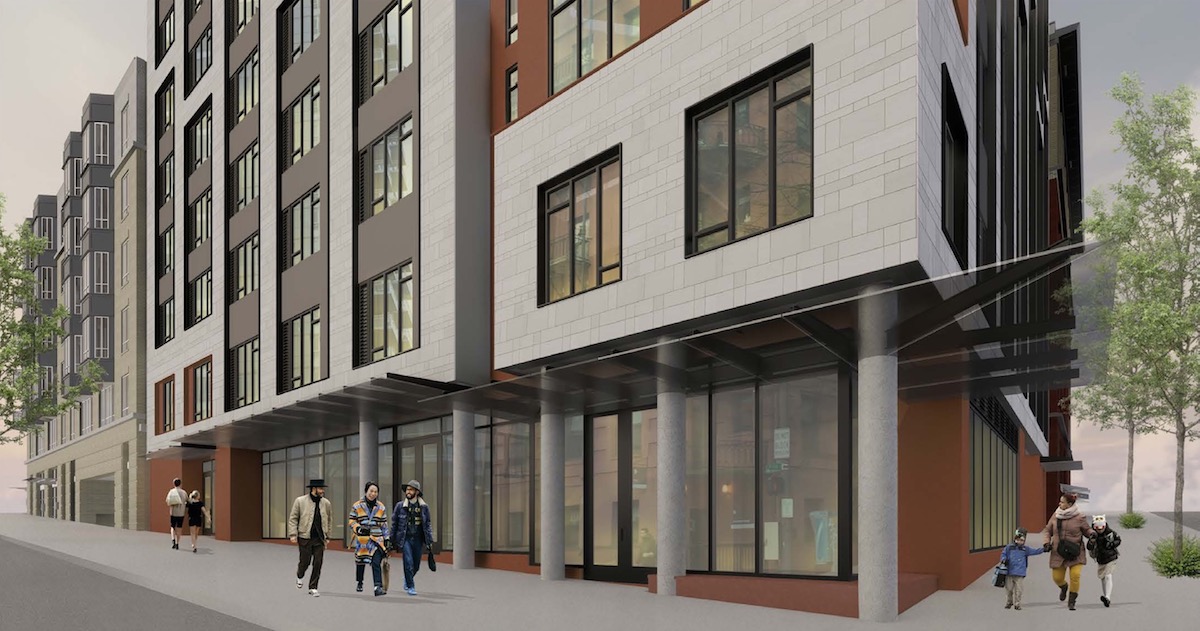 A memo to the Design Commission, published before the April 13th advisory hearing, outlined potential areas for discussion, including: the materials and facade articulation; ground floor active uses; floor heights at the ground level; the location of the loading area; and the location of proposed outdoor amenity areas. While the project received overall support for its scale and massing there was general agreement that further refinement of the elevations is required. The Commission suggested that there was an opportunity to present a stronger expression at the corner, where the building program includes double height spaces at the common kitchens and gathering spaces.
A second Design Advice hearing is currently scheduled for June 8th. In order to gain approval the project will be required to go through a Type III Design Review, with public hearings before the Design Commission.
Drawings