The Design Commission has approved a fourteen story apartment building at SW 12th & Market. The 150′ tall building by SERA Architects for developer Mortenson will include 146 residential units, aimed at students. Amenities spaces in the building will include a common room and roof terrace at the 14th floor, as well as a game room and fitness room at the ground floor. 21 vehicular parking spaces, 18 of which would be in mechanical stacking system, would be provided at the ground level of the building. 228 bicycle parking spaces are proposed, all located within the units.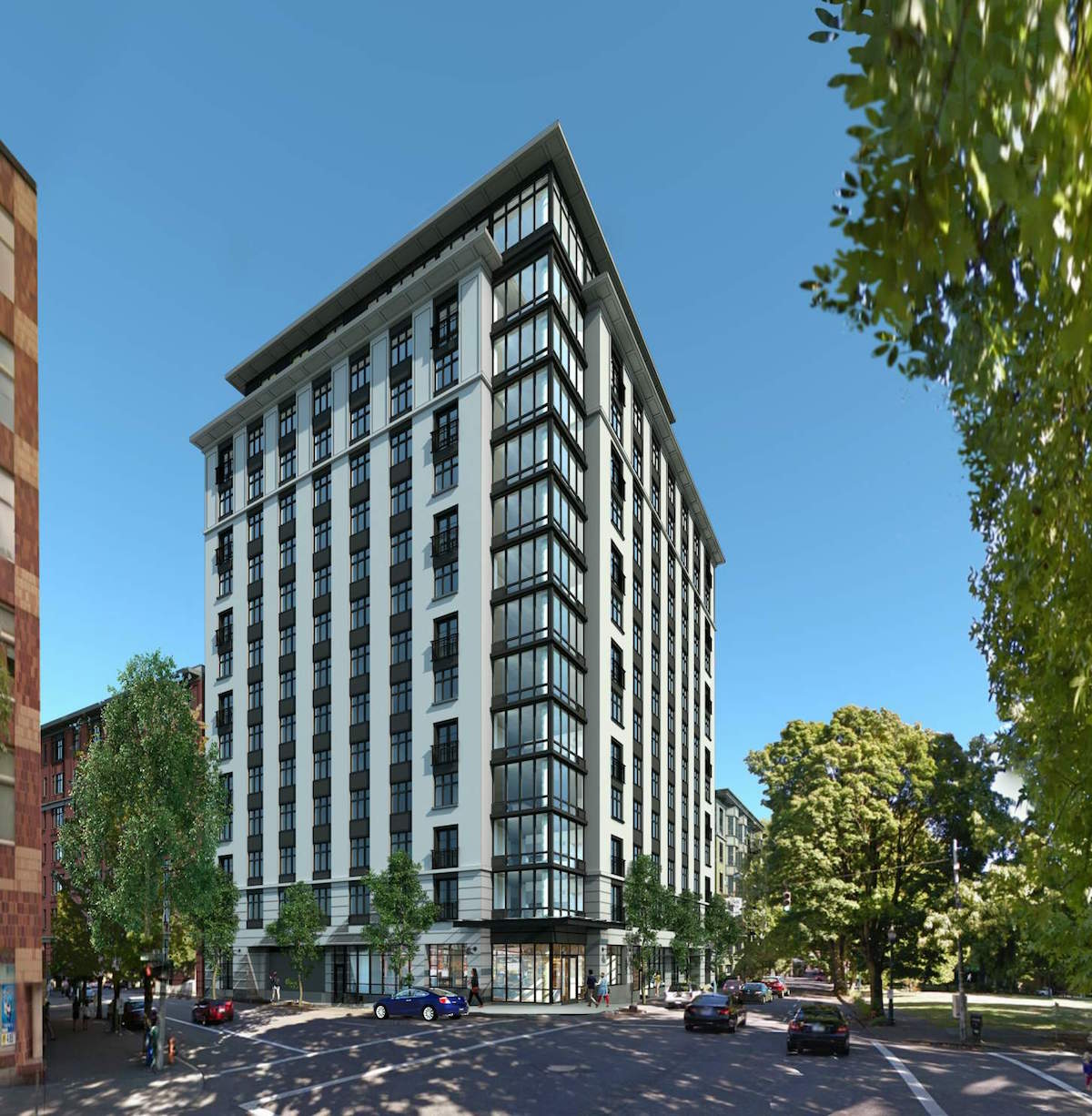 The quarter block site at SW 1133 SW Market is currently occupied by a low rise office building, built in 1953. Two other buildings designed by SERA Architects, the Cameron Apartments and the 11 Marché apartments, were recently completed on the same block.
The primary material for the building will be stucco, in a single cream color. Other materials proposed for the project include metal panel, fiber-cement soffits, cast-in-place concrete, metal cornice, vinyl windows and aluminum storefront glazing.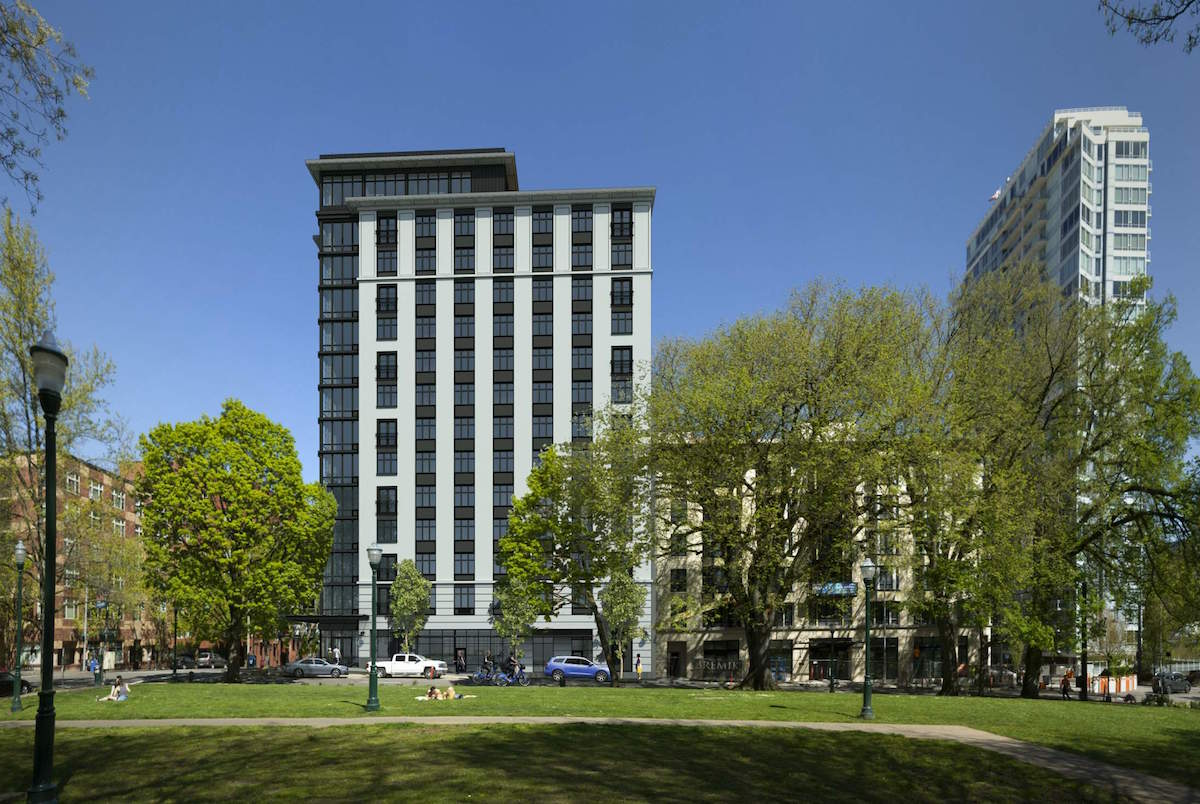 The project went before the Design Commission four times in total: once for a Design Advice request in early 2015; and for Design Review hearings held on May 5th, June 2nd and on June 16th. Changes made since the first Design Review hearing include replacing the live/work units at the ground floor with amenity spaces, the addition of Juliet balconies, an increase in the amount of glazing at the 14th story penthouse, and a change to a single color of stucco. The Final Findings and Decision by the Design Commission [PDF] concluded that the "classically-inspired" project warranted approval:
The design of the building continues a contextually derived departure from the modernist approach being taken with most infill apartments in Portland, and looks back to the classically-inspired design of Portland's streetcar era buildings. The overall design concept and material palette are successful, and the details provided sufficiently compliant with the relevant design guidelines and the project warrants approval.
Building permits will have to be obtained before work can begin on the 12th & Market Apartments.
Drawings