Design Advice has been offered for the Morningstar at Laurelhurst, a proposed senior living facility on NE Sandy Blvd. The five story building, being designed by Ankrom Moisan Architects for Morningstar Senior Living, would include 113 units of memory care and assisted living. Approximately 70 vehicular parking spaces would be provided in a single level below-grade garage.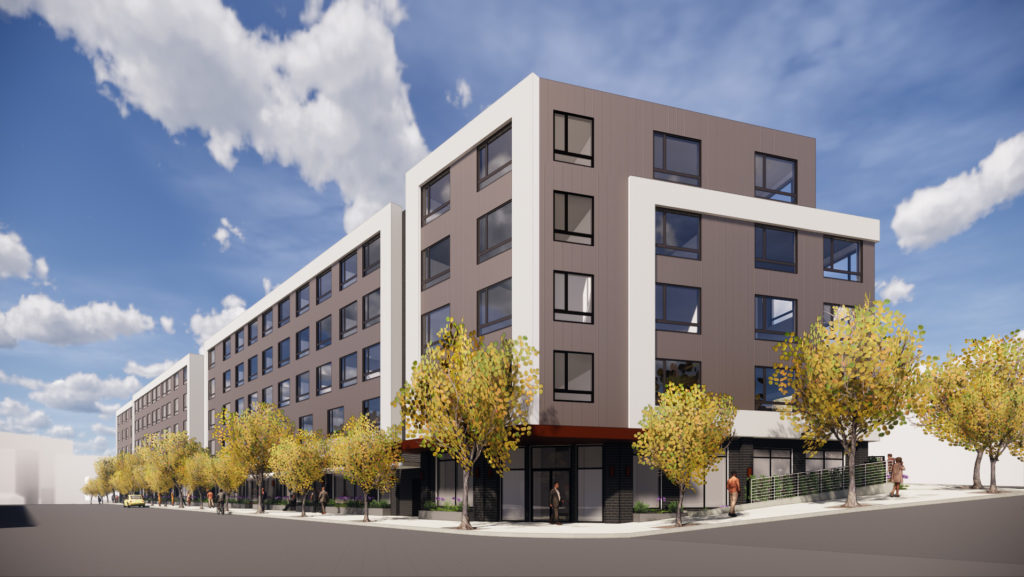 The project site is a 42,757 sq ft parcel at 3100 and 3150 NE Sandy Blvd. Most of the site is currently undeveloped. At the corner of NE 31st and Sandy is a 1929 building, currently occupied by the Tonic Lounge. It was announced in April that the music venue will be closing at the end of September. At the opposite corner of NE 31st and Sandy a Lexus Dealership is planned.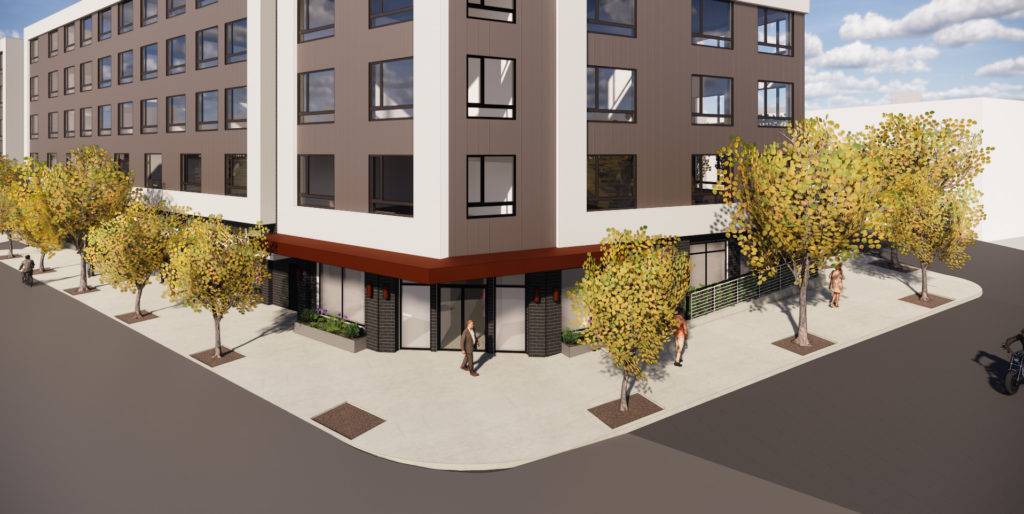 The building is massed as a bar shape along its nearly 400′ long frontage. The ground floor will include a number of active uses for use by the residents such as a lobby, bistro, offices, salon, and theater. Memory care units will be located at the second level, which, due to the grade differences on the site, will be level with the ground at the back of the building. Assisted living units will be located on levels 3, 4 and 5. Vehicular drop off will happen along NE Hassalo St, a short dead-end street at the back of the building.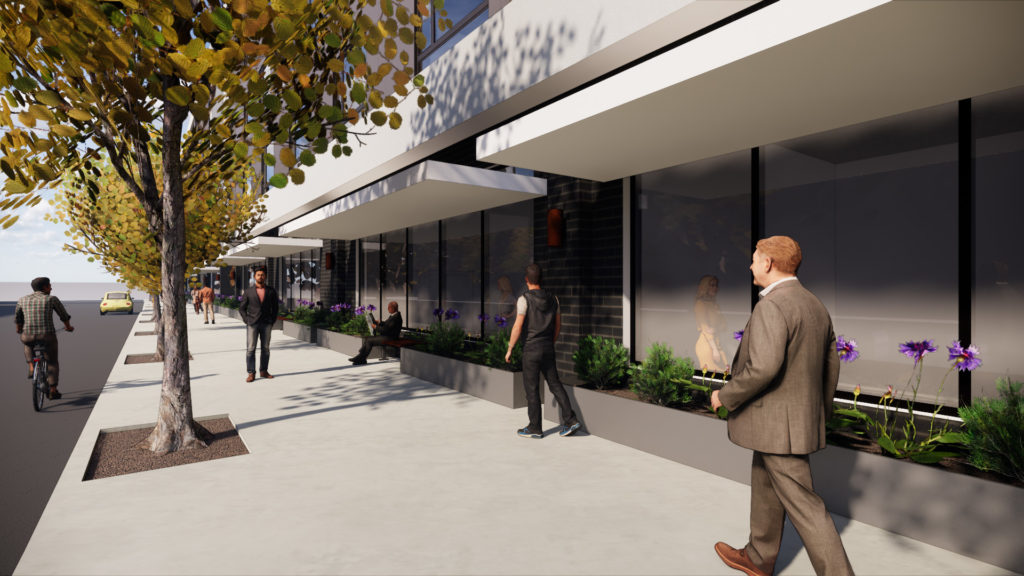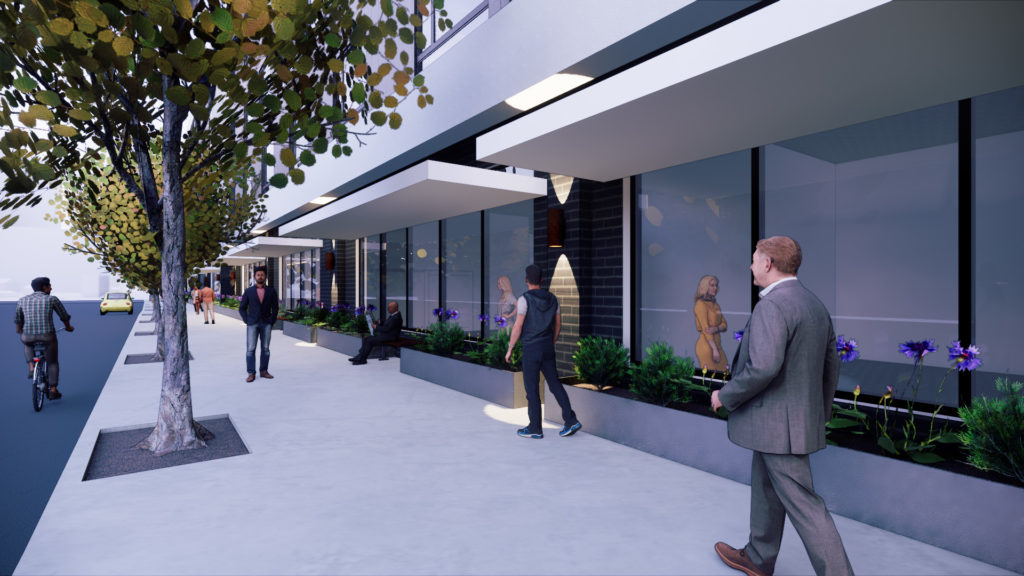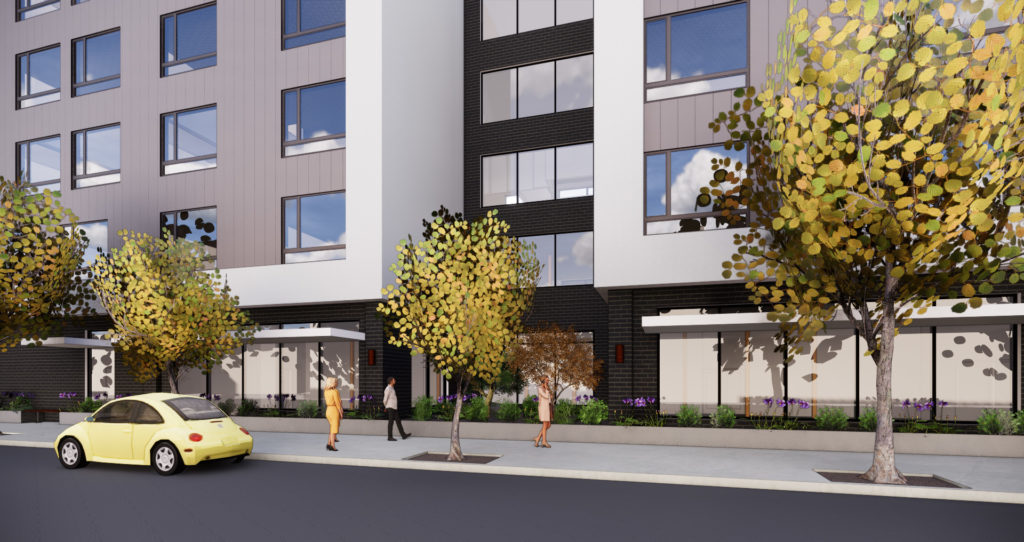 The preliminary material palette shown includes a brick base with dark bronze storefront glazing, light colored stucco, metal panels and fiberglass windows.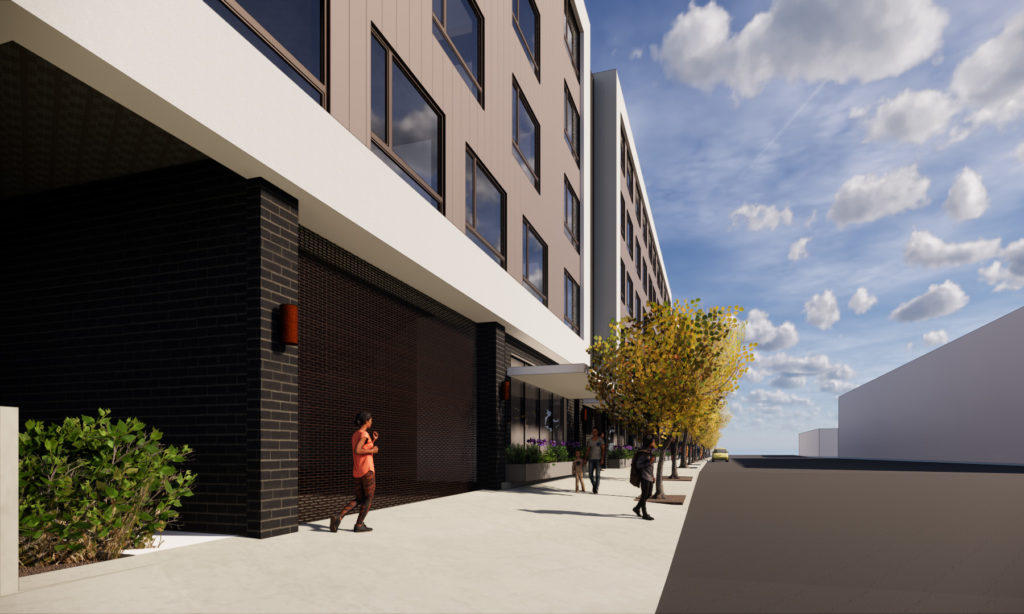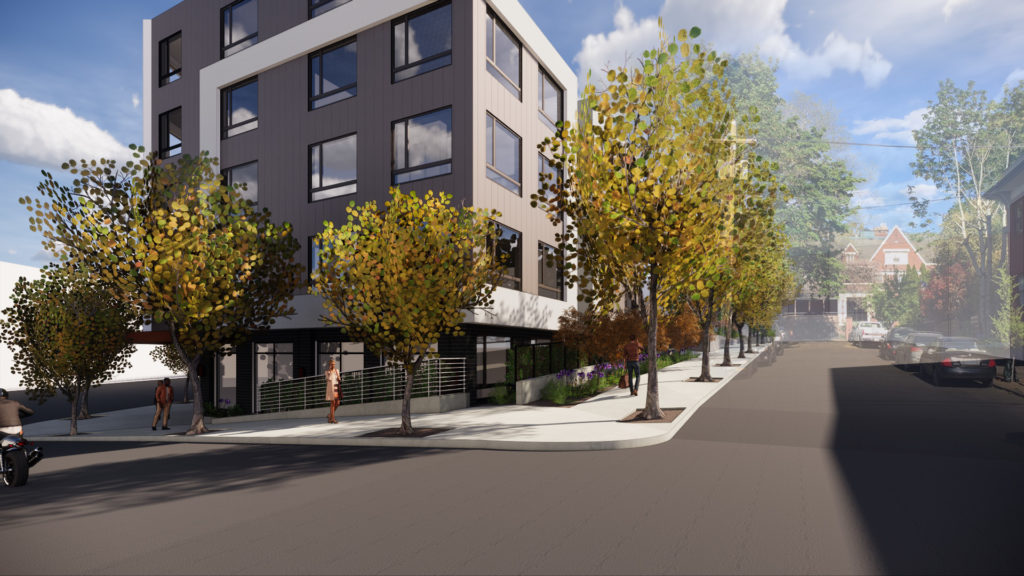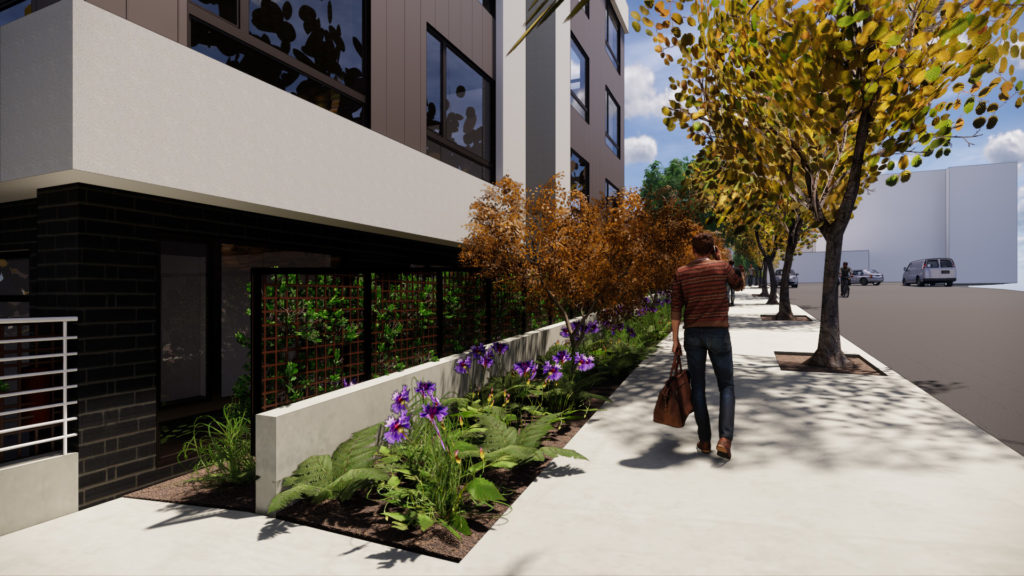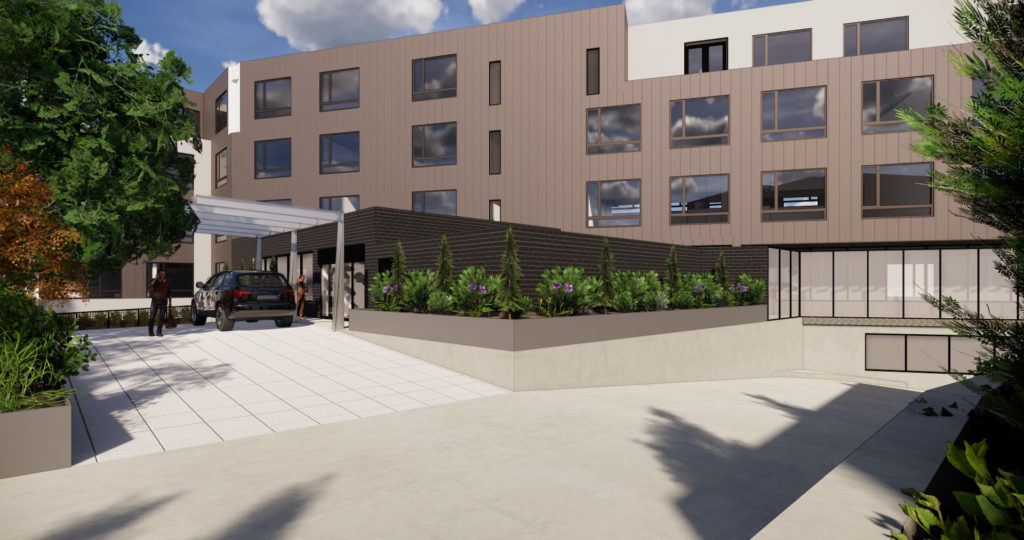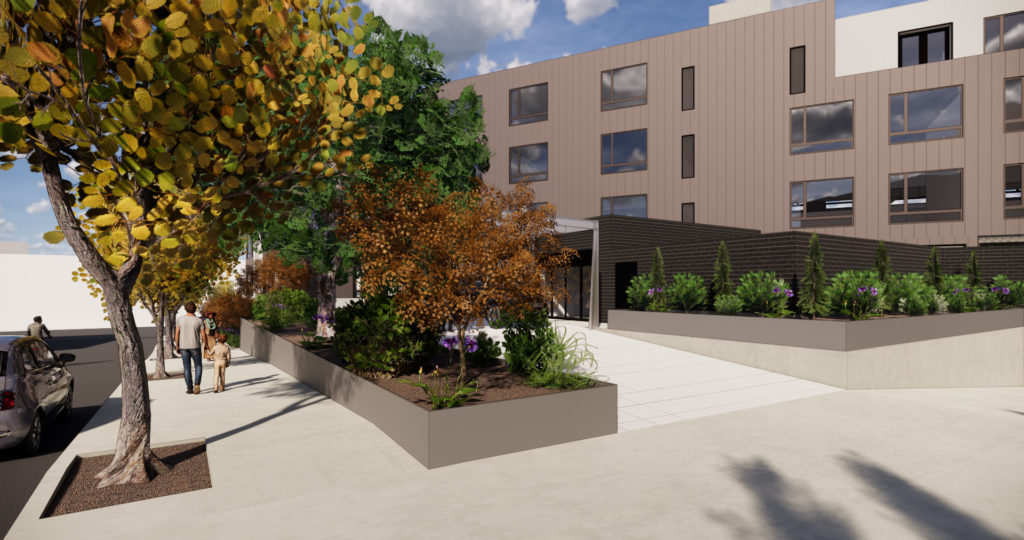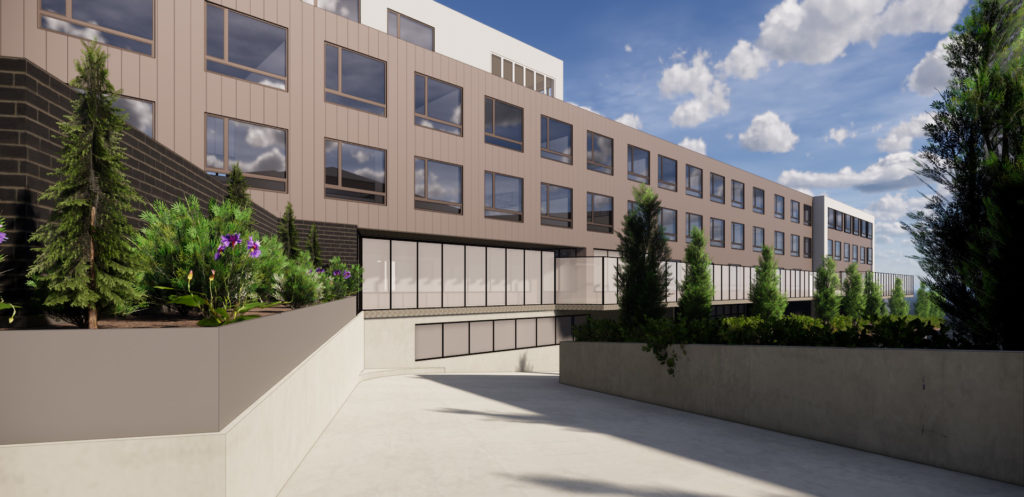 The Morningstar at Laurelhurst first received Design Advice on May 2nd, 2019. Issues discussed, and described in a summary memo, included: the need for landscaping over the open vehicle ramp at the rear of the site; the need for a prominent entrance to the building from NE Sandy Blvd; the articulation of the corner of Sandy and NE 31st Ave, with the suggestion that the notch at the ground level be carried up through all five floors; and the design of the ground floor along NE Sandy Blvd.
The project is currently scheduled to return in front of the Design Commission for a second advisory meeting on July 11th.
Drawings
Plan | Basement Parking

Plan | Ground (NE Sandy)

Plan | Level 2 (NE Hassalo)

Plan | Levels 3 & 4, 5

Sections

Sections