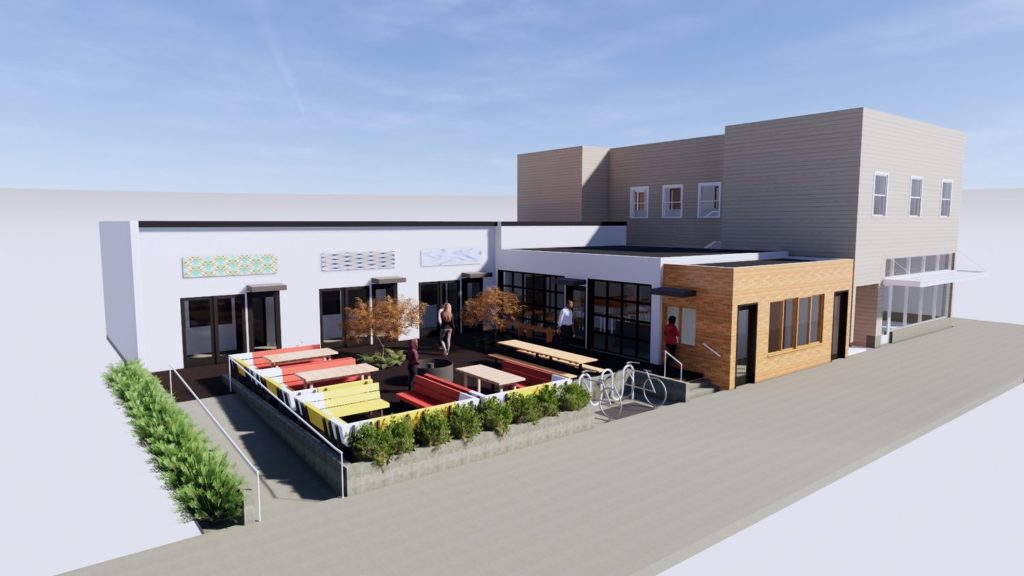 Every week, the Bureau of Development Services publishes lists of Early Assistance applications, Land Use Reviews and Building Permits processed in the previous week. We publish the highlights. This post covers June 10th to June 16th, 2019.
Design Advice has been requested by Mortenson for a project at 234 NW 14th Ave:
DESIGN HEARING – Construction of a 12-story hotel. The proposed height is 124′. No off-street parking is proposed. A service bay is proposed with access from NW 14th Ave.
Early Assistance has been requested by Koble Creative Architecture for a project at NE 42nd & Prescott:
Construction of a new 3-story building for residential co-living, with associated site work
Early Assistance has been requested for a project at 278 SW Arthur St:
New 2-story office building with parking lot. Partial street vacation requested
Early Assistance has been requested by Rendina Healthcare Real Estate for a project at 804 SW 12th Ave:
A mixed use 220,000sf building with ground floor retail, four to five levels of medical office with residential above. Limited parking either below or above grade.
The Rocket Empire Machine at 6935 NE Glisan St has been submitted for a Type II Adjustment Review by Brett Schulz Architect:
Requesting adjustment to 33.130.242 for a transit-street facing main entrance. Renovation of an existing 1949 building (CO 18-244579) into (4) micro-restaurants and (1) bar with shared indoor and outdoor seating, including a seismic upgrade to the existing structure and two small new construction additions to the building.
A project at 7336 N Greenwich Ave has been submitted for building permit review by Studio 3 Architecture:
New 3 story, 18 units multifamily apartment building with associated site works. Trash enclosure attached to building.
A project at 1336 E Burnside St has been submitted for building permit review by Urban Development Group:
Projectdox – construct new 5 story 140 unit mixed use building with parking garage in basement; associated site work