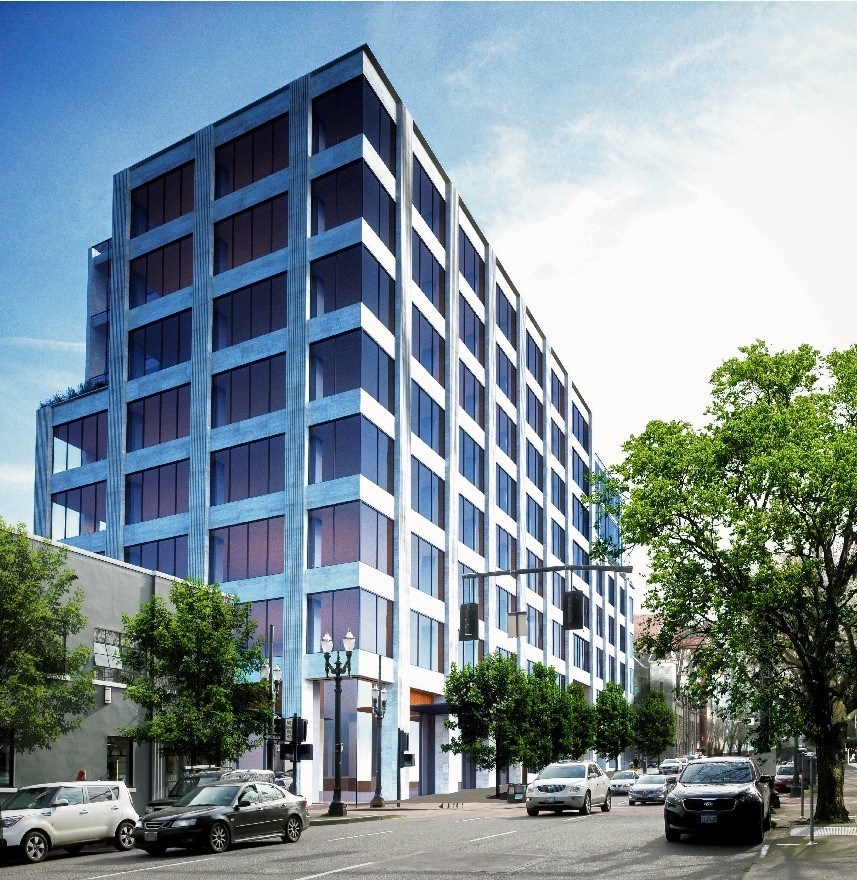 The Daily Journal of Commerce wrote about planned West End Medical Center at 804 SW 12th Ave. The seven-story, 140,000-square-foot medical office building will include a new downtown home for The Portland Clinic*.
The PDX Concourse E Extension had a soft opening in July. The Oregonian noted the project added the first new gates to the airport in twenty years. While work on the extension itself is complete, the Business Tribune wrote about how some concessions are not yet open due to the pandemic.
A proposed development at 2124 NW Flanders St would displace low-income residents, reports Street Roots. Writing after the project's first hearing, Building on History described why the Historic Landmarks Commission has no power to deny or delay the demolition of the Nathan Simon House currently located on the site.
The Portland Public Schools board approved a $1.2 billion bond for November ballot, reported OPB. The bond will include funds to renovate Jefferson High School and to finish modernizing Benson High School. Building on Historic wrote about the proposed design for Benson High School, which was recently approved by the Historic Landmarks Commission.
*This article will be unlocked for the rest of this week. After this week it will only be viewable by DJC subscribers.