The Broadstone Pearl apartments have gone before the Design Commission for a second Design Advice Request hearing. The proposed building is by Encore Architects and Alliance Realty Partners, both based in Seattle. Merryman Barnes are acting as the local architect on the project, which will include 147 residential units, 75 parking stalls and 231 bike parking spaces. The proposed ground floor program is primarily live/work units, with a 707 sq ft retail space proposed for the corner of NW 14th Ave and Raleigh St.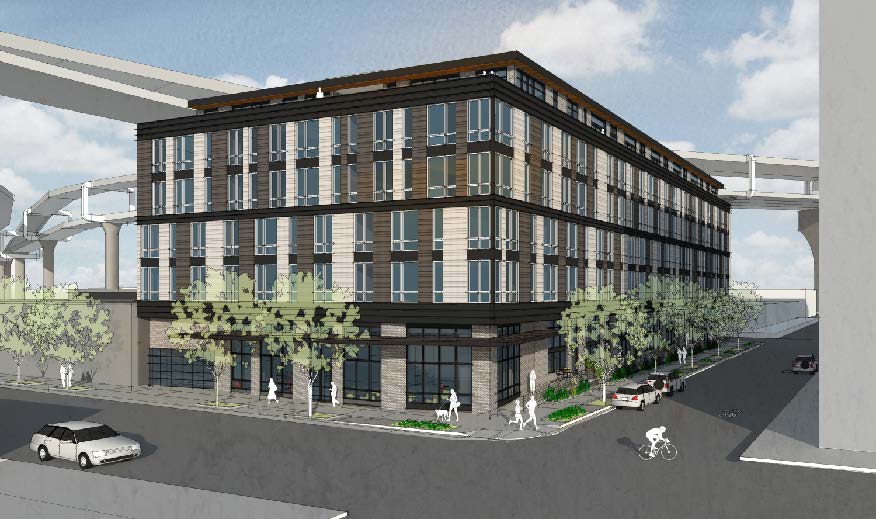 The proposed building would occupy three quarters of a block at NW 14th & Raleigh, at the far north end of the Pearl District. The site is currently occupied by a 20,000 sq warehouse, built in 1929, and a 10,000 sq ft garage, built in 1947. Both would be demolished.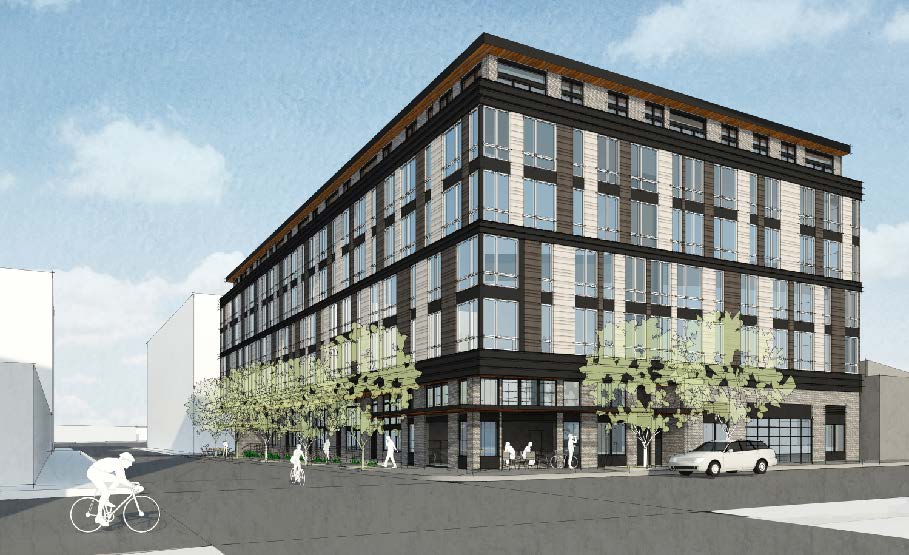 A number of changes have been made to the building design since the first Design Advice hearing. The overall building parti been made more coherent, and is now expressed as a "grounded, weighted core with a panelized system wrap" with the core set back at the ground and sixth floors. Ground floor residential units have been converted to live/work units, and the lobby facing NW Quimby St has been significantly enlarged. Fiber cement panel, a major material in the original proposal, has been eliminated entirely. The architects are now proposing to use metal panels as the primary material, with brick veneer at the ground floor and top floor. Balconies have been removed from the design.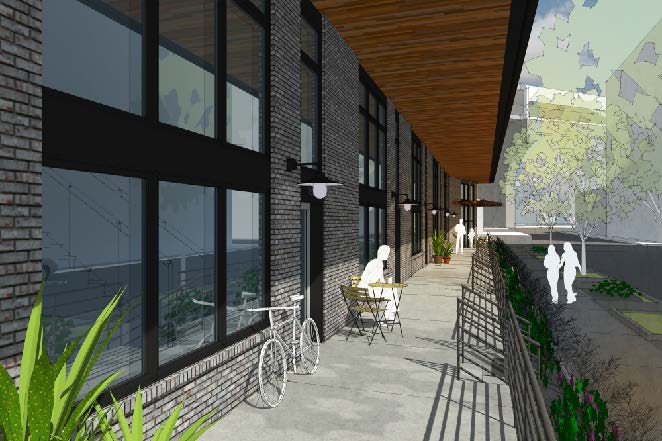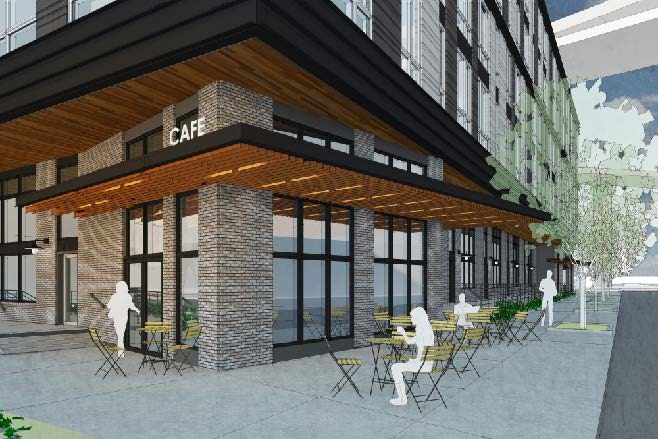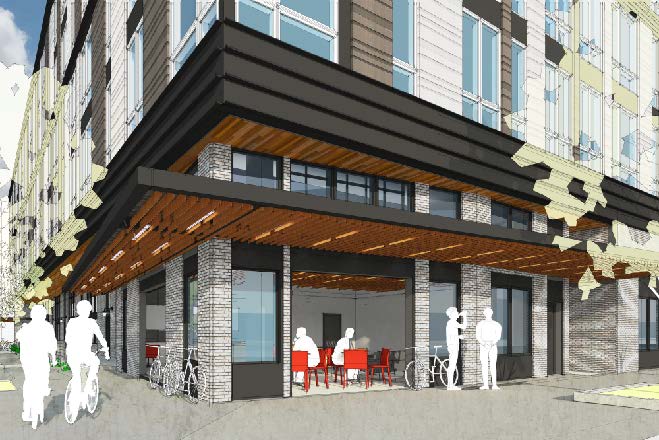 A memo [PDF] to the Design Commission, published before the hearing, raised a number of concerns including that the two separate garage entrances remained. Despite this, there was a general sense from the Commission that the project had come a long way since the first proposal, and that the two garage entries were sufficiently well integrated into the elevations to be approvable. The project is now expected to proceed to a full Type III Design Review.
Plans, Sections and Elevations