Construction has started on 19th & Overton Apartments by GBD Architects and Gerding Edlen development. The 6-story building will contain 58 apartment units, including 4 loft units with entries that open directly onto NW Overton St. A roof deck for the use residents is proposed, with a fire pit and an outdoor kitchen. 33 vehicular parking spaces will be provided, all but one of which in a mechanical parking system. 64 long term bicycle parking space will be provided, mostly in a secure bike room.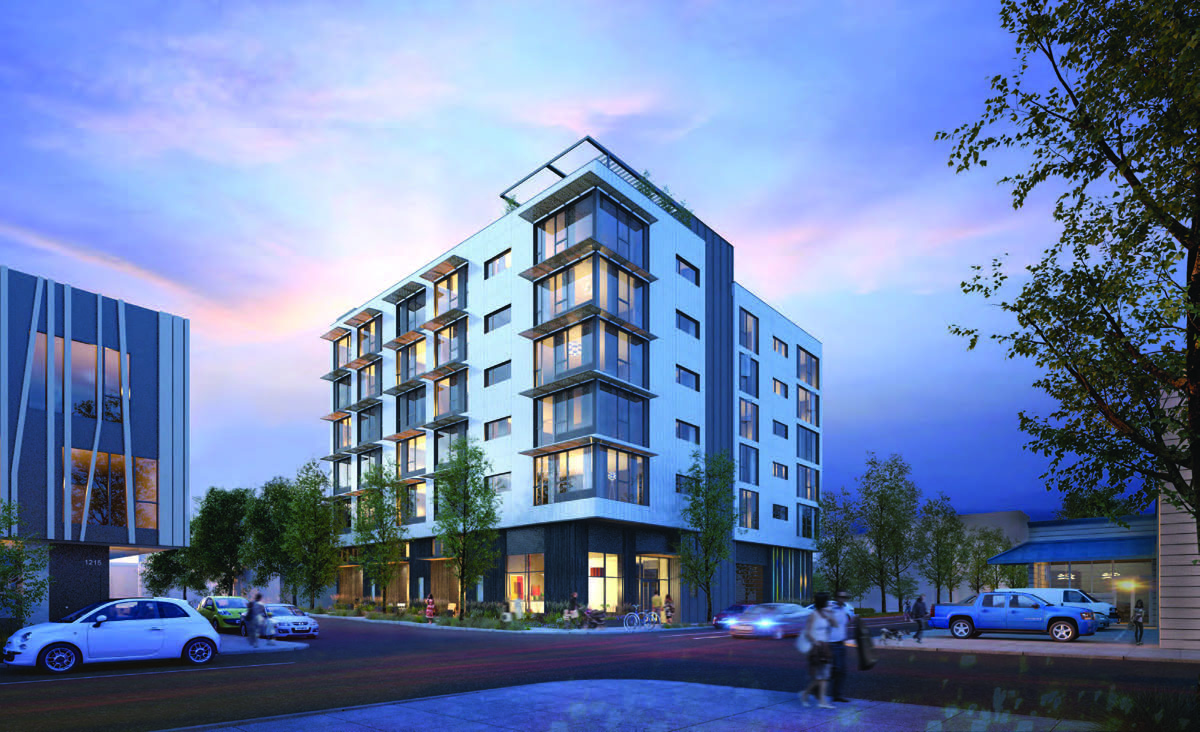 The building will replace a low-rise 1956 building, which was most recently used as The Portland Police Association headquarters. The building was put up for sale in early 2014, and was sold for $1,658,000 in July 2014. The project is on the same block as the proposed Tess O'Brien Apartments.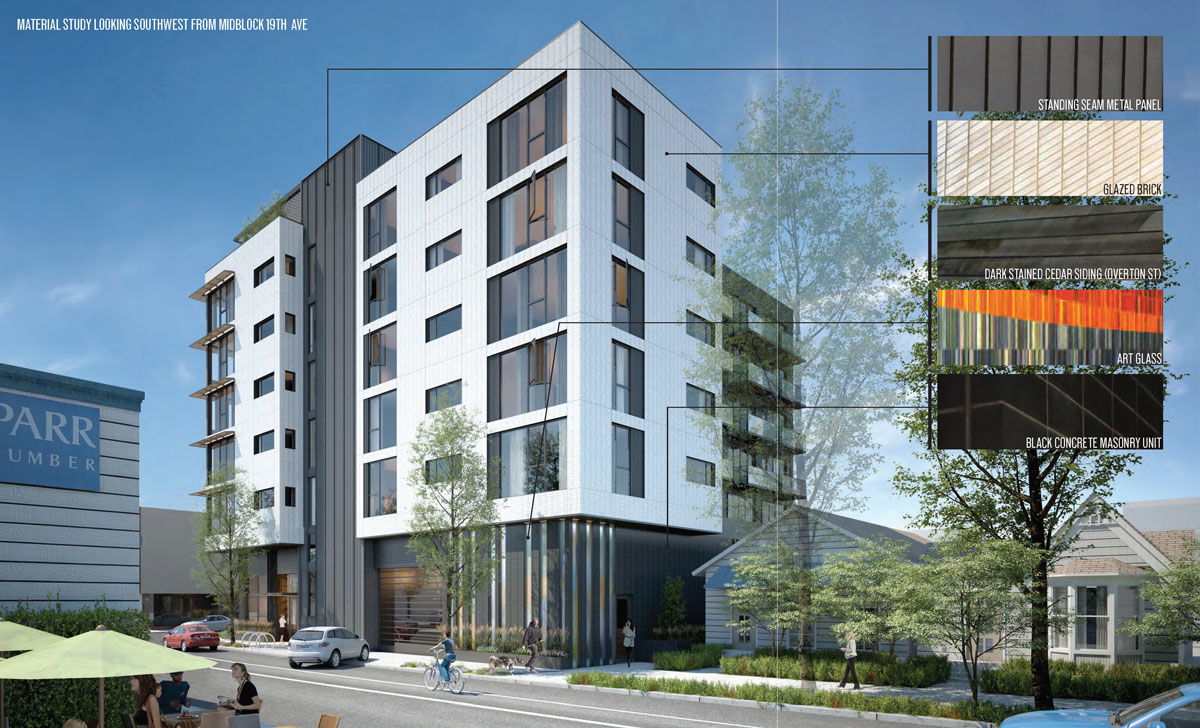 Proposed exterior materials include standing seam metal, stack-bonded iridescent glazed brick, stained cedar, art glass and black concrete masonry units. The south facade will face will have generous floor-ceiling glazing, with solar shading provided by "eyebrow" metal louvers over the windows.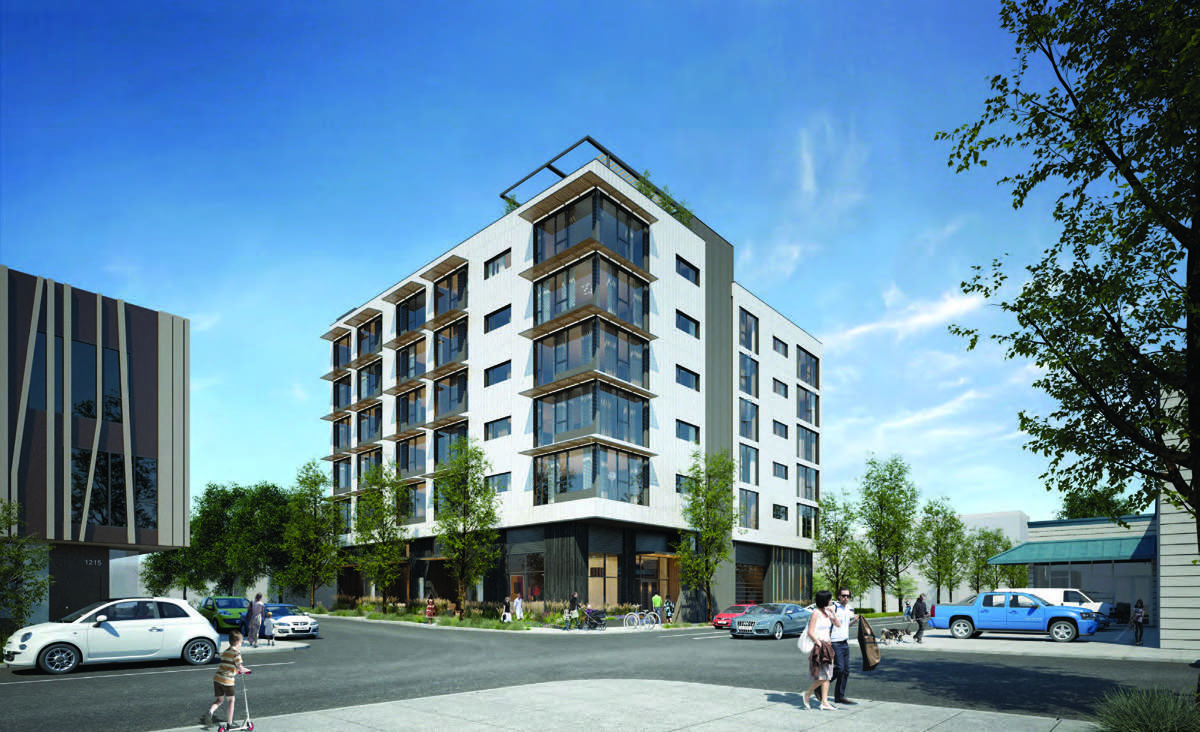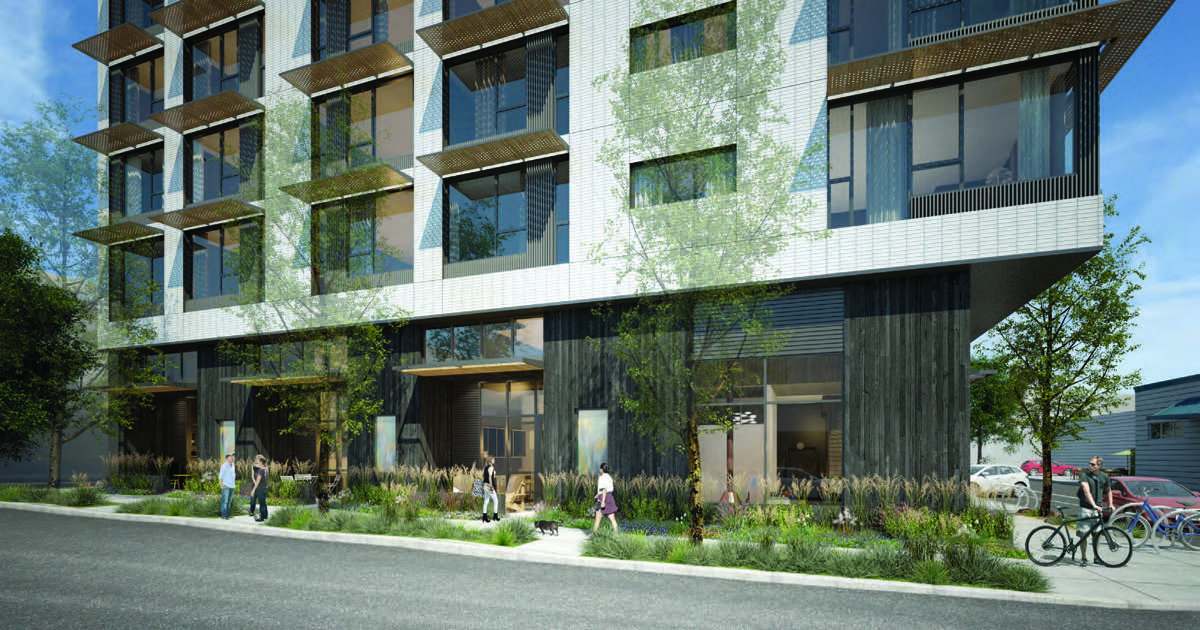 The project was approved through a Type III Design Review on January 22nd 2015. No written comments were received by the time of publication of the Staff Report And Recommendation To The Design Commission [PDF], and no public testimony was received at the hearing. A building permit for the project was issued in early August 2015, and is now under inspection.
Plans, Elevations and Sections